Hotels in Melaka
Malacca was founded at the start of the 15th century by a Srivijayan prince, Parameswara and because of its strategic location on the Malacca Straits, quickly became the most important port in South-East Asia. In the 16th century, it was conquered first by the Portuguese, then the Dutch, who controlled it for over 300 years before ceding it to the British in 1824. The British, however, were more interested in nearby Singapore, and Malacca soon became a sleepy backwater.
However, this resulted in a beautiful mixture of Portuguese, Dutch, Chinese and Islamic architecture is largely as it was 100 years ago. Recognizing these, Unesco made this city a World Heritage Site. In a country where so much is new, Malacca is one of the few places where you feel as if you can get a handle on Malaysian history.
Alright, you get the picture, Malacca is a historical city. As the saying goes, "Visit Melaka Means Visit Malaysia" you will only truly understand Malaysia if you visit Melaka. Besides historical buildings, you will also be surprised by all the delicious food Melaka can offer. So if you are planning to visit Melaka, here are some of the articles on hotels in Melaka that we compiled.
Table of Content: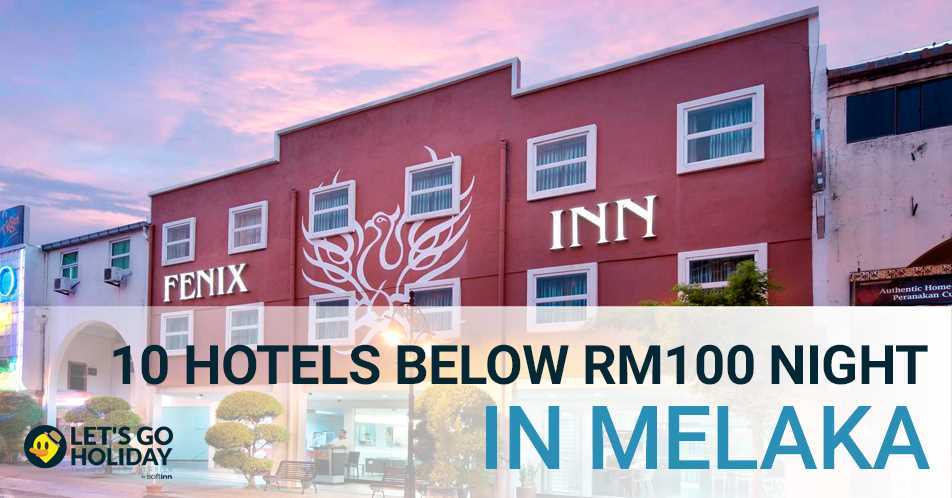 Planning for a trip is crucial especially when you are on a tight budget. There are things which you are ought to spend lavishly and there are things where you could spend wisely. In this case, if you are planning for a food trip to Melaka, you might as well spend less on the accommodation and spend more on the food!
There are many affordable hotels in Melaka which you can take a look in preparation for your next trip to Melaka.
10 Hotels Below RM100 Night in Melaka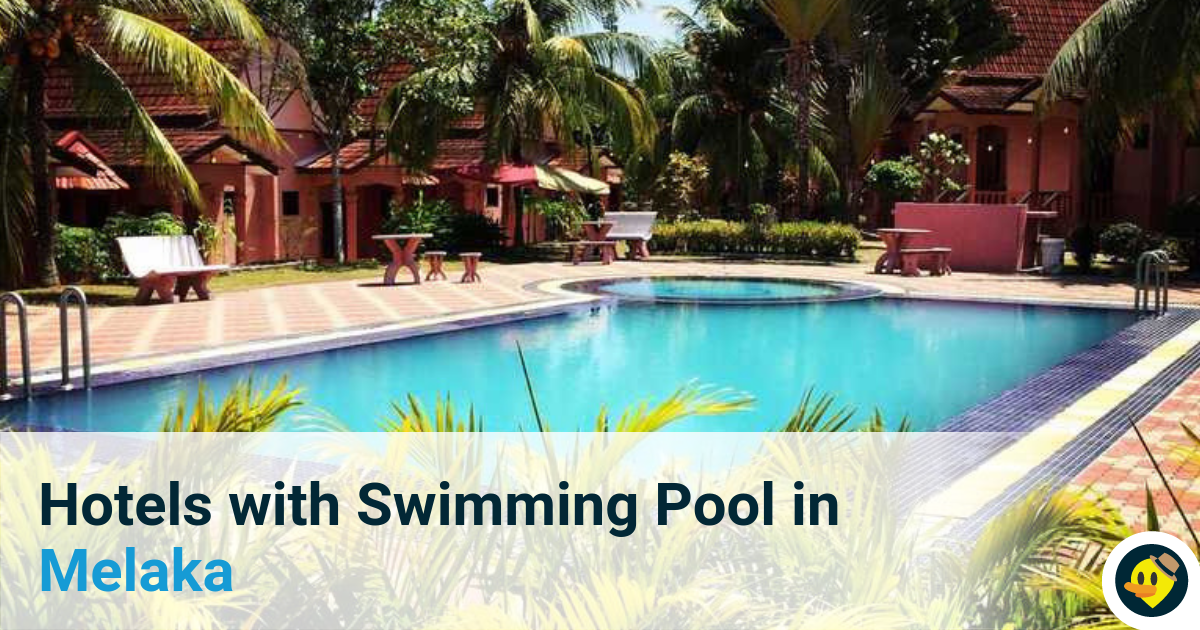 Melaka has been a short-getaway for tourists from all over Malaysia especially during the weekends, school holidays and public holidays. So, if you're one of those water enthusiasts or you're travelling with your children, you may prefer to stay somewhere with a swimming pool right?
Therefore, we've shortlisted some of the hotels in Melaka that provides a swimming pool for their guests.
Hotels with Swimming Pool in Melaka

Opens every Friday night to Sunday night, Jonker Street sure lives up to its' reputation of a historical figure in Malacca's tourism and a must-visit for tourists from far and wide. This authentic historical site is a gem on its' own because there is definitely more than meets the eye.
We know it's hard to find accommodation especially that is close to tourists spots like Jonker Street and that will not burn a hole in your pocket. If you're planning to visit Melaka any time soon, we have compiled a list of hotels located near Jonker Street just to make it easier for you to plan your well-deserved travel!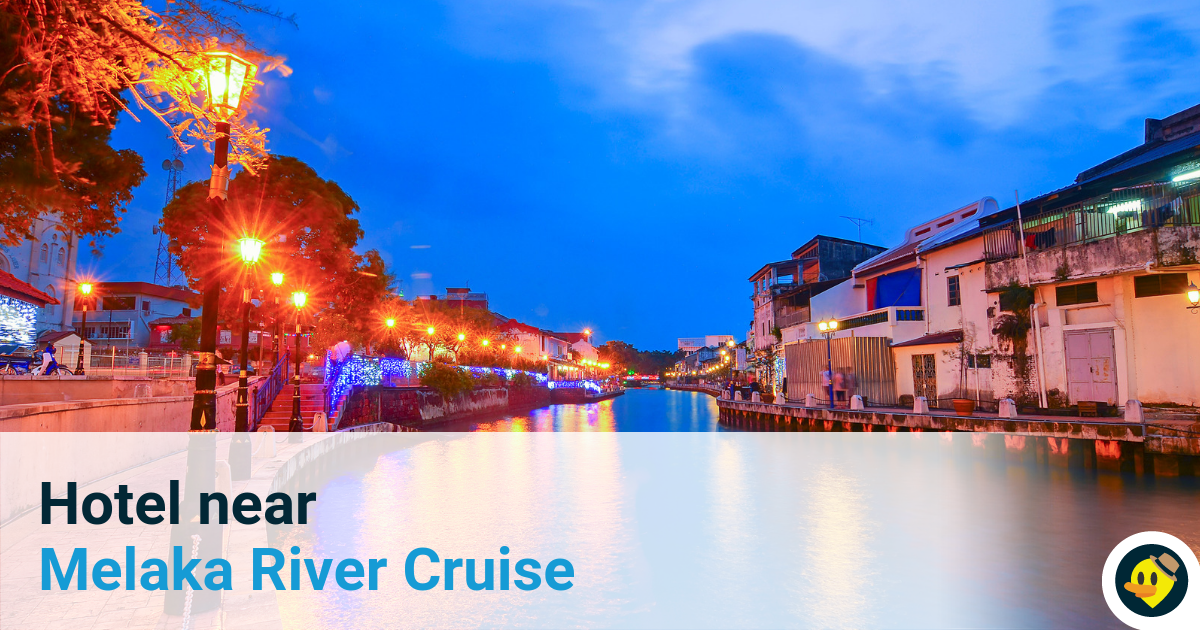 If you're planning for a trip to Melaka, for sure you would not want to miss out on this chance to visit/ride on Melaka River Cruise which is solely developed for tourism purpose and it really is something jaw-dropping.
One of the unique features of Melaka's historical site is that it is mostly located within a 5-7 km radius thus by renting a hotel near to Melaka River Cruise, you're able to explore through the city's historic tale without burning a hole in your pocket for transportation.
Hotel near Melaka River Cruise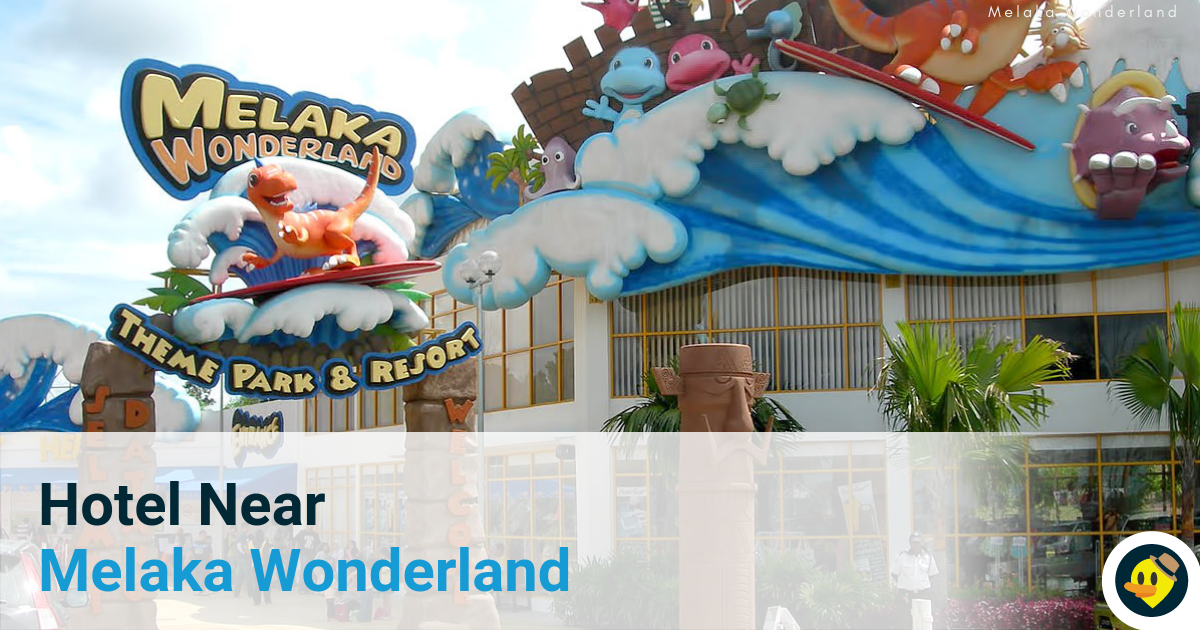 Melaka Wonderland Theme Park & Resort is the region's newest water theme park and resort located in Ayer Keroh Melaka, one of Malaysia's most popular destination. It is a complete water park experience for everyone - families, kids, teens and thrill-seeker alike.
After a whole day under the sun, let us take you to hotels near Melaka Wonderland. Just sit back and relax.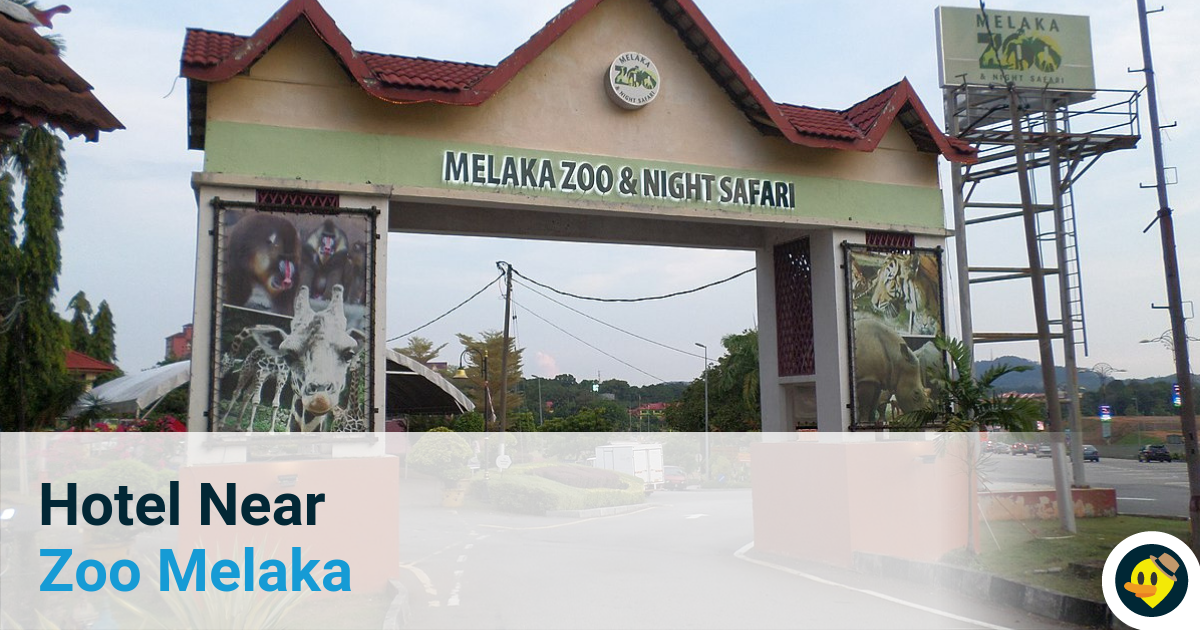 Malacca Zoo is a 54-acre zoological park located beside Ayer Keroh Highway in Ayer Keroh, Malacca, Malaysia. More than 1200 animals of 215 species can be found at the Malacca Zoo. It is the second-largest zoo in Malaysia behind the National Zoo of Malaysia.
Here we have compiled you hotels near Zoo Melaka that will surely help your travel plan runs smoothly. Especially with excited children around.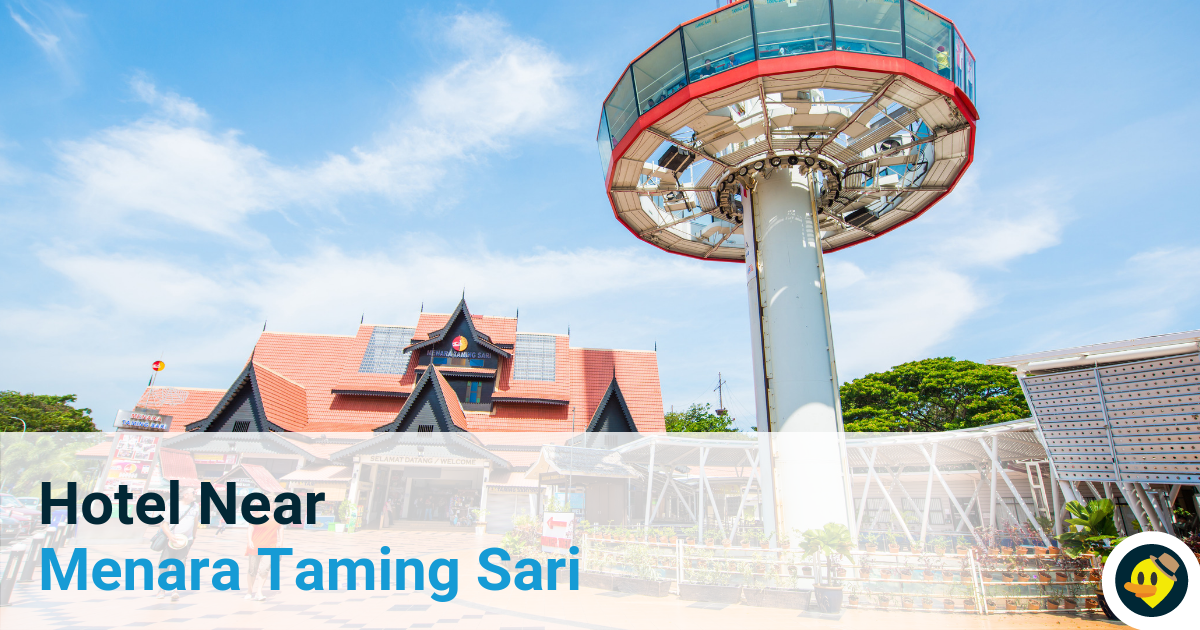 Menara Taming Sari is named after 'Taming Sari Keris', a mythical weapon wielded by the legendary Malaccan Warrior, Hang Tuah. Even the shape of the tower is made to look like the keris. Measuring 110 meters in height, it allows for a breathtaking bird's eyes view of Malacca city.
This has got to be on every tourists' itineraries as it does not only offer a view of Melaka but also an experience of a lifetime. To help you with your travel plan, we have compiled a list of hotels close to Menara Taming Sari some that are even within walking distance.
Hotels near Menara Taming Sari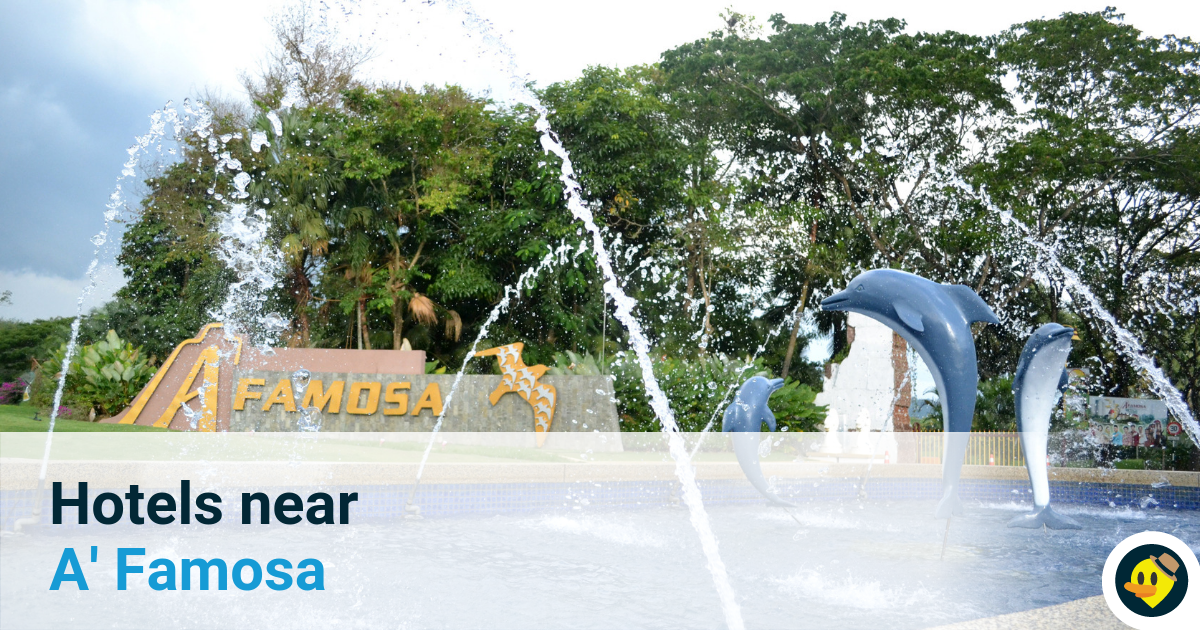 A' Famosa Resort is an integrated resort offering Hotel, Villa, Theme Park, Safari Park and Wonderland, Old West and Freeport A'Famosa Outlet. For visitors who prefer not to stay in A'Famosa Resort, we recommend you to check out these nearby hotels!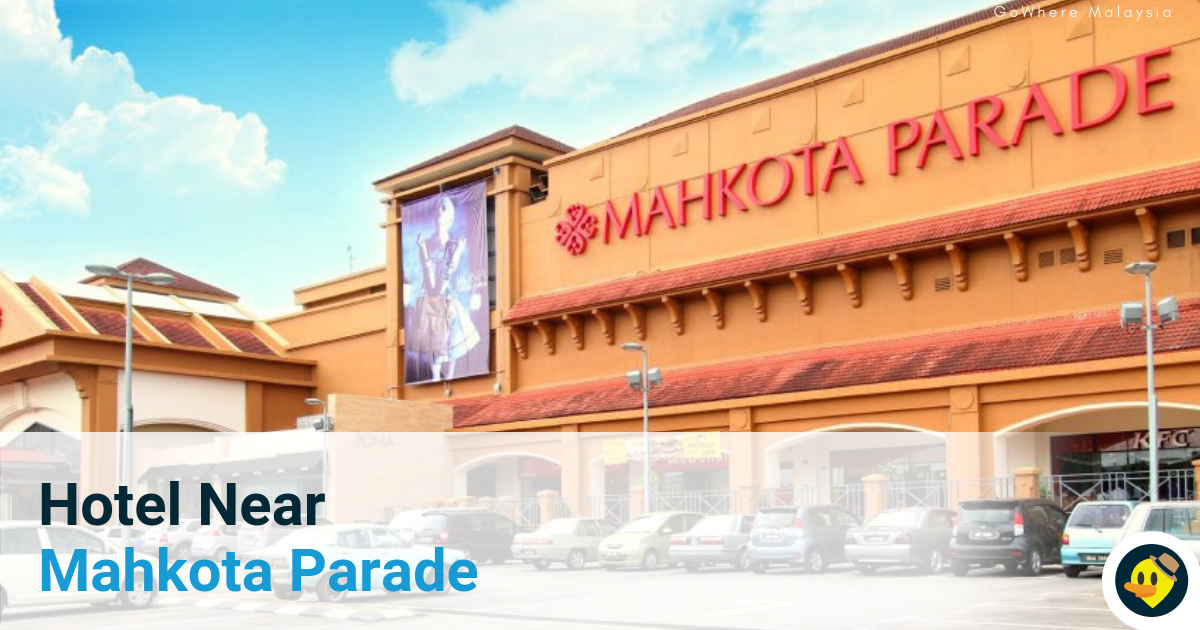 Mahkota Parade is positioned as the premier shopping centre of Melaka, serves as a one-stop destination for dining, fashion and entertainment. Mahkota Parade is located within the commercial and tourist centre of Melaka and is situated in the heart of Melaka town centre.
There can never be a shortage of hotels nearby but for your convenience, we have compiled a list of hotels near Mahkota Parade.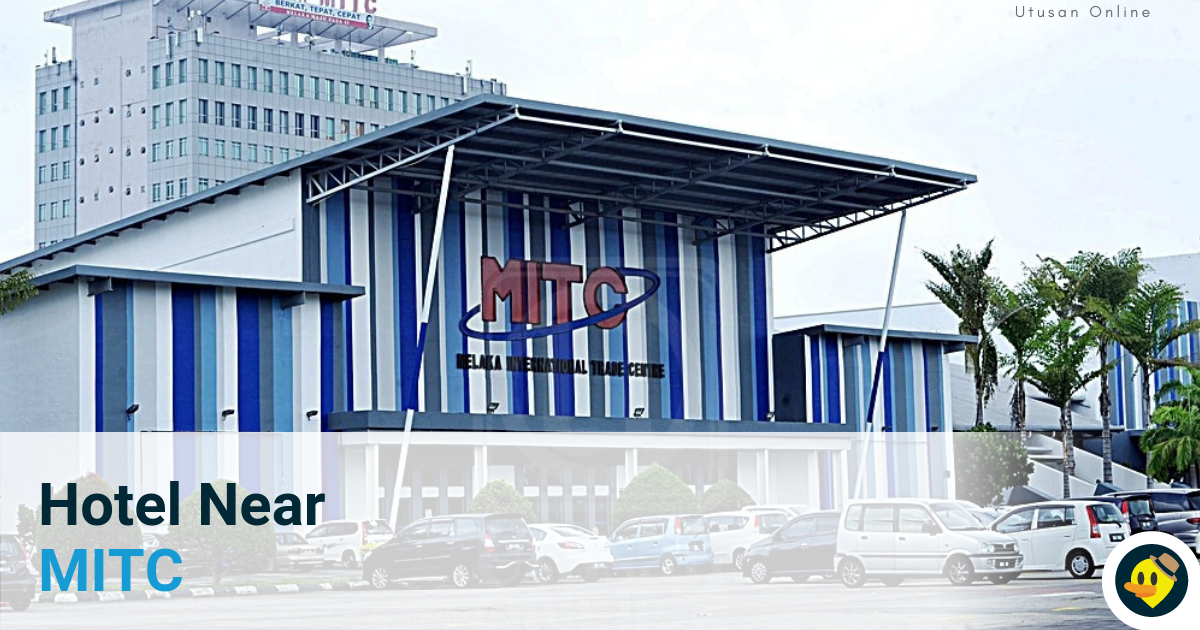 Looking for a hotel near MITC (Melaka International Trade Center) Ayer Keroh? Search no more as we have compiled a list especially for you!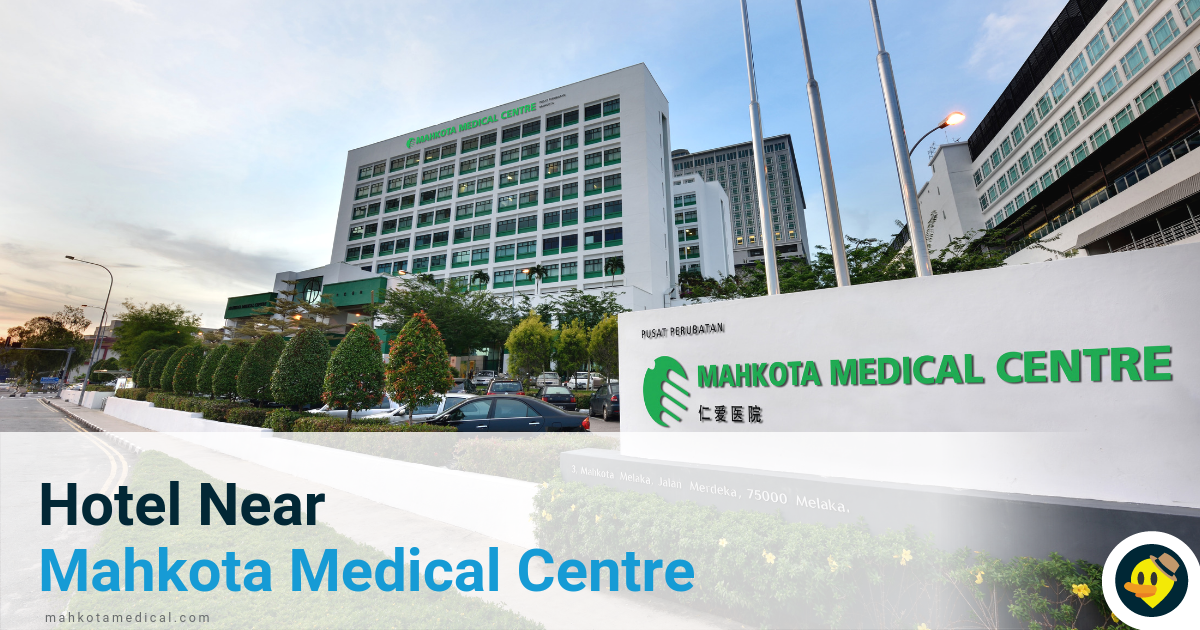 Mahkota Medical Centre situated at Jalan Merdeka, Taman Costa Mahkota, which is located in the heart of Malacca City. If you have an appointment or plan to visit your friends or relatives in Mahkota Medical Centre, we have listed 5 nearest hotels to ease your plan.
Hotels near Mahkota Medical Centre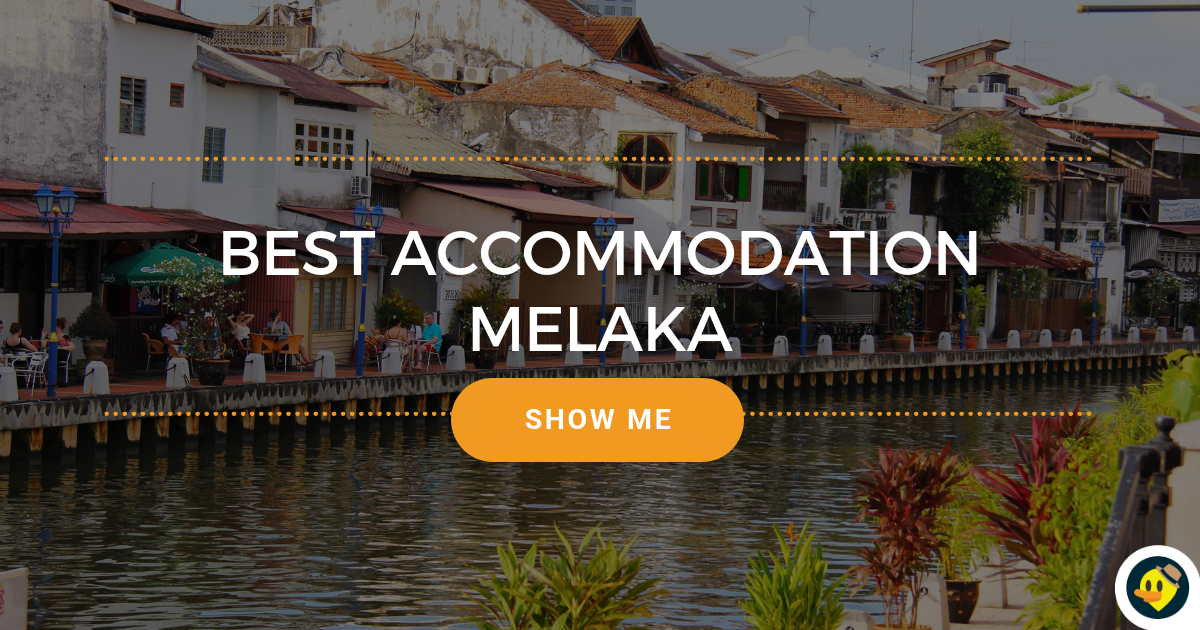 Here is the full list of the best accommodation in Melaka, which you can customize your search by filtering according to type, price, number of pax, date etc.