Hotel near Melaka River Cruise
If you're planning for a trip to Melaka, for sure you would not want to miss out on this chance to visit/ride on Melaka River Cruise which is solely developed for tourism purpose and it really is something jaw-dropping. Cruising through Melaka River on a boat, you are sure to be brought on a ride through time, metaphorically.
From Stadhuys (Dutch Square) to various historical bridges (some was even built on the 16th to 18th centuries and preserved to date) to Morten Village (The oldest Malay village in Malaysia!), you're on a ride through history of Melaka, bringing you back to as early as the 16th centuries on a 45-minute boat ride.
One of the unique features of Melaka's historical site is that it is mostly located within a 5-7 km radius thus by renting a hotel near to Melaka River Cruise, you're able to explore through the city's historic tale without burning a hole in your pocket for transportation. Here we have compiled a list of 6 hotels that are not just near to Melaka River Cruise, but also highly rated.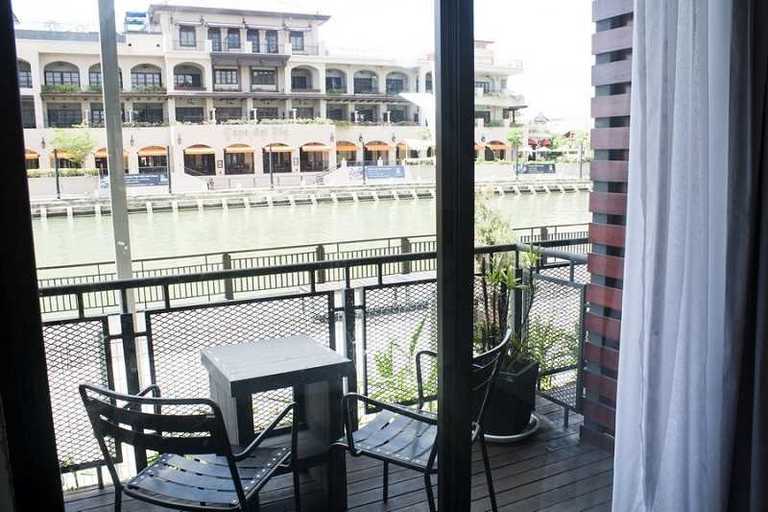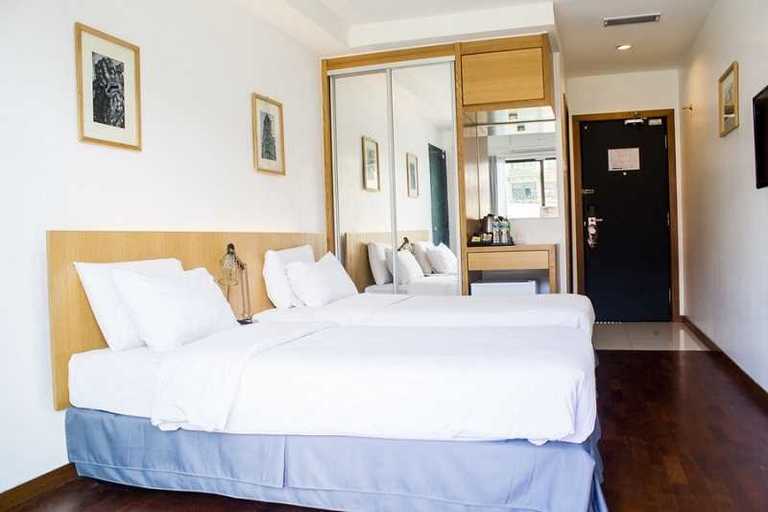 Quayside Hotel Melaka is a 3-star boutique hotel built on the shore of Melaka River facing the Straits of Melaka which is also a 5-minute walk away from one of the jetties of Melaka River Cruise.
This hotel is known for its' unique interior that showcase Melaka's heritage and renovation was planned so that history of the city is preserved and at the same time inject necessary addition/amenities so that guests will have a memorable stay. If you want to enjoy an accommodation with a view of Melaka River, this is the hotel for you.
Address : No 1, Jalan Merdeka, Banda Hilir 75000 Melaka
Price : From RM175/night
For more information on this particular hotel, click below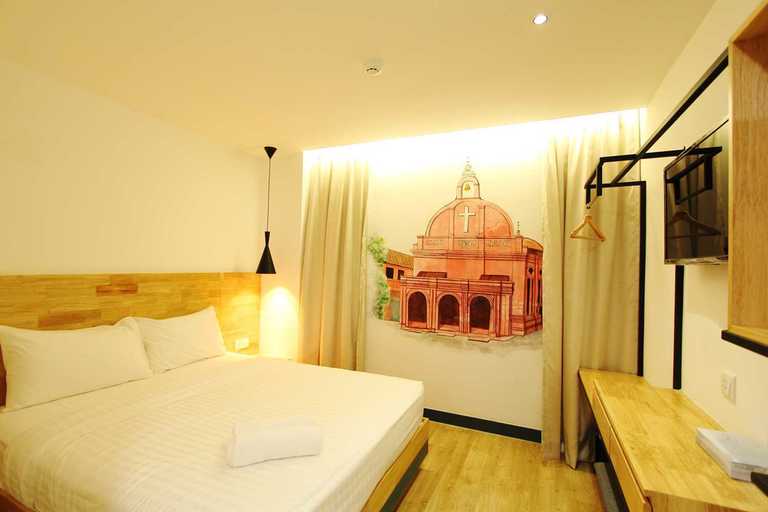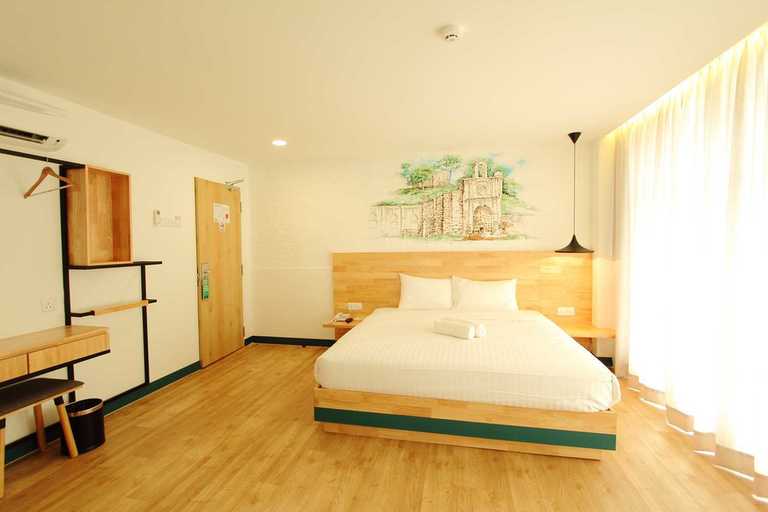 Another aesthetically pleasing hotel, JW Hotel is designed and carefully built around their mutual belief of a comfortable stay at an affordable price. JW Hotel is located only a short drive away from Melaka's famous landmarks and attractions.
JW Hotel is a conveniently located boutique hotel comprising of 31 rooms that feature hand-drawn paintings inspired by Melaka's rich culture. Each room features hand-drawn artist's rendering of Melaka's known landmark, household items and a collage of some famed street signs.
Address : 1, Jalan Lagenda 3, Taman 1 Lagenda, 75400 Melaka
Price : From RM117/night
For more information on this particular hotel, click below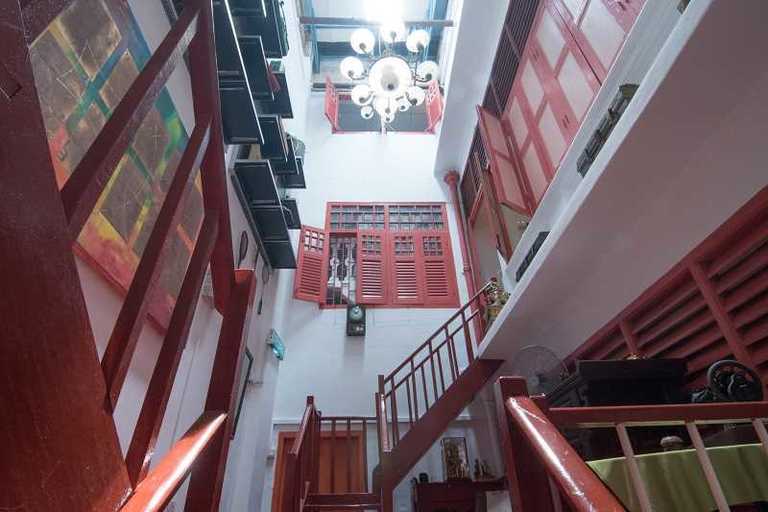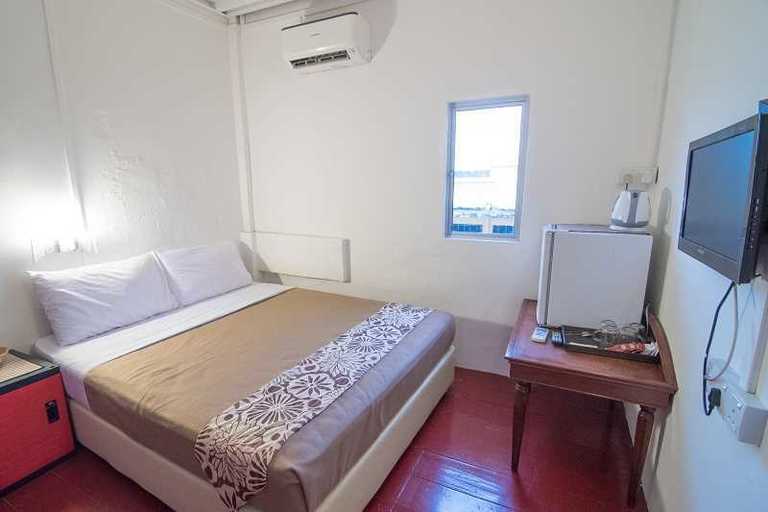 A hotel that might bring the old memories to flashback. D'Riverside Inn is a Melaka boutique hotel that provides 9 bedrooms located in the heart of the historical city of Melaka, Malaysia. It is just 5 minutes' walk to Jonker Walk and 10 minutes walk to Melaka River Cruise.
The hotel has a rooftop balcony that offers a breathtaking view of the Malacca River. A unique hotel with duplex, balcony view rooms, and retreat rooms for all your needs. Guests can head to hotel rooftop balcony for some relaxation and also can be used for big parties.
Address: 7, Jalan Bunga Raya,75100 Melaka
Price: From RM120/ night
For more information on this particular hotel, click below
For your information, Melaka River Cruise has 3 jetties along the river that are Jeti Muara, Jeti Taman Rempah and Jeti The Shore.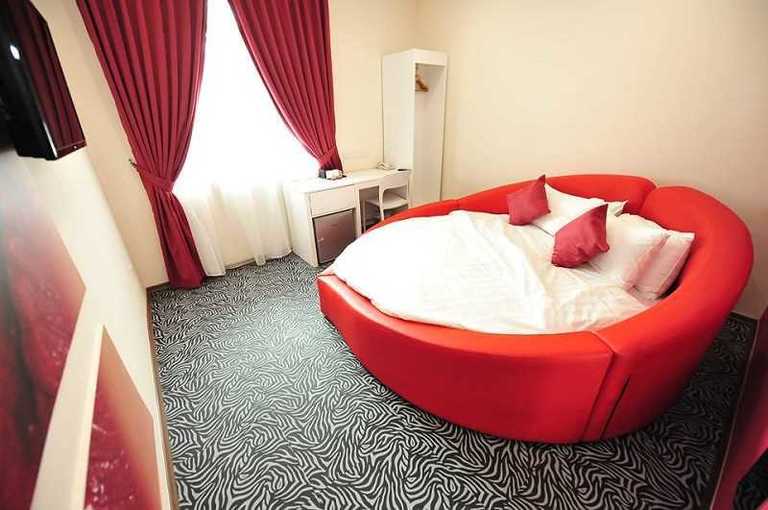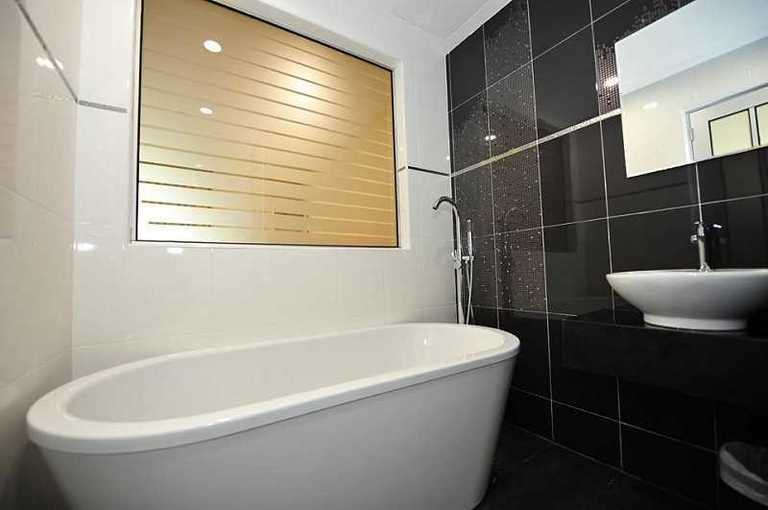 Link Boutique Hotel has 41 rooms offering a choice of Deluxe and Suite accommodation. Every single room has its jaw-dropping movie theme. Whether you're a tourist or traveling on business, Link Boutique Hotel is a breathtaking choice for accommodation when visiting Malacca.
All guest accommodations feature thoughtful amenities to ensure an unparalleled sense of comfort. The hotel's recreational facilities, which include hot tub, golf course (within 3 km) are designed for escape and relaxation. Link Boutique Hotel is your one-stop destination for quality hotel accommodations in Malacca.
Address : 10, Jalan Gajah Berang, 75200 Melaka
Price : From RM138/night
For more information on this particular hotel, click below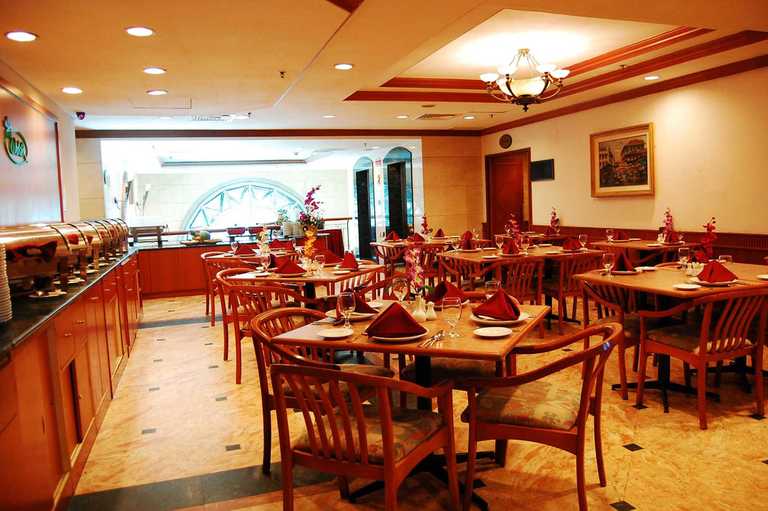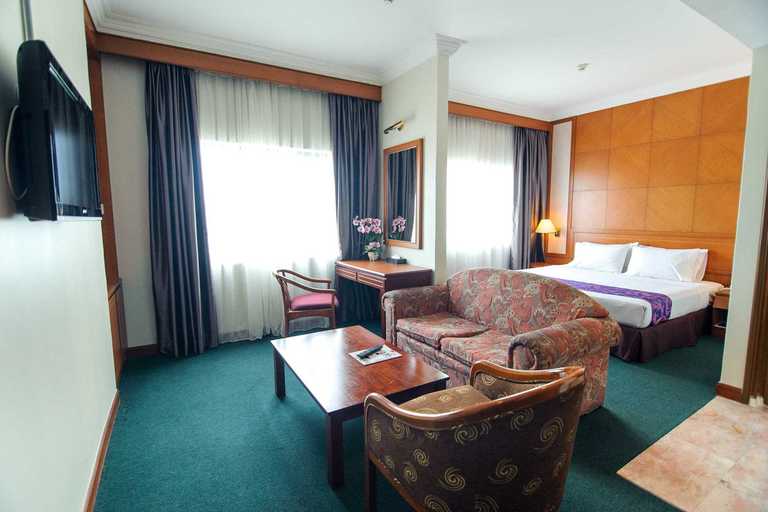 Hotel Orkid, a name that conjures images of warm and classic beauty. Exuding warm hospitality that is also typical of Malaccans, it is the ideal retreat for discerning guests with its excellent quality of personalized round-the-clock services.

Hotel Orkid Melaka is centrally located near the bustling heart of Melaka town; within easy reach of the city's commercial hub and the various places of interests in Melaka such as Melaka River Cruise. The rooms and suites are all designed with the guest's absolute comfort and convenience in mind and have the amenities that lend a touch of home.

Address: 138, Jalan Bendahara, 75100 Melaka
Price: From RM120/night
For more information on this particular hotel, click below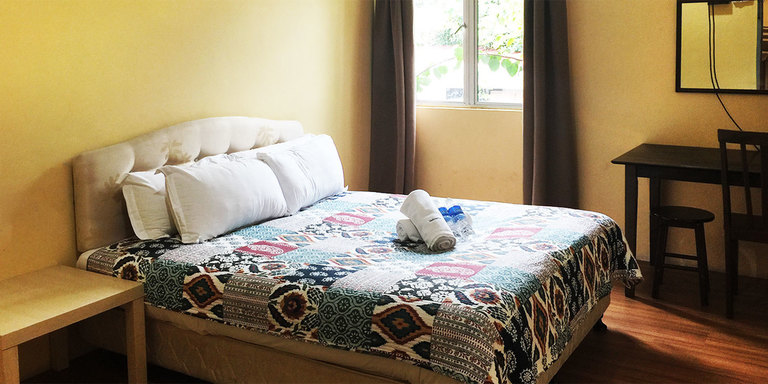 Hotel Da Som Inn is located at the heart of Melaka city. Close proximity to tourist spots like Melaka River Cruise, A Famosa, Museum Melaka and shopping malls.
One of the specialties of staying in this hotel is the free breakfast which is always a plus point after all, who doesn't like getting things for free.

Address : 28, Jalan Tokong, 75200 Melaka.
Price: From RM118/night
For more information on this particular hotel, click below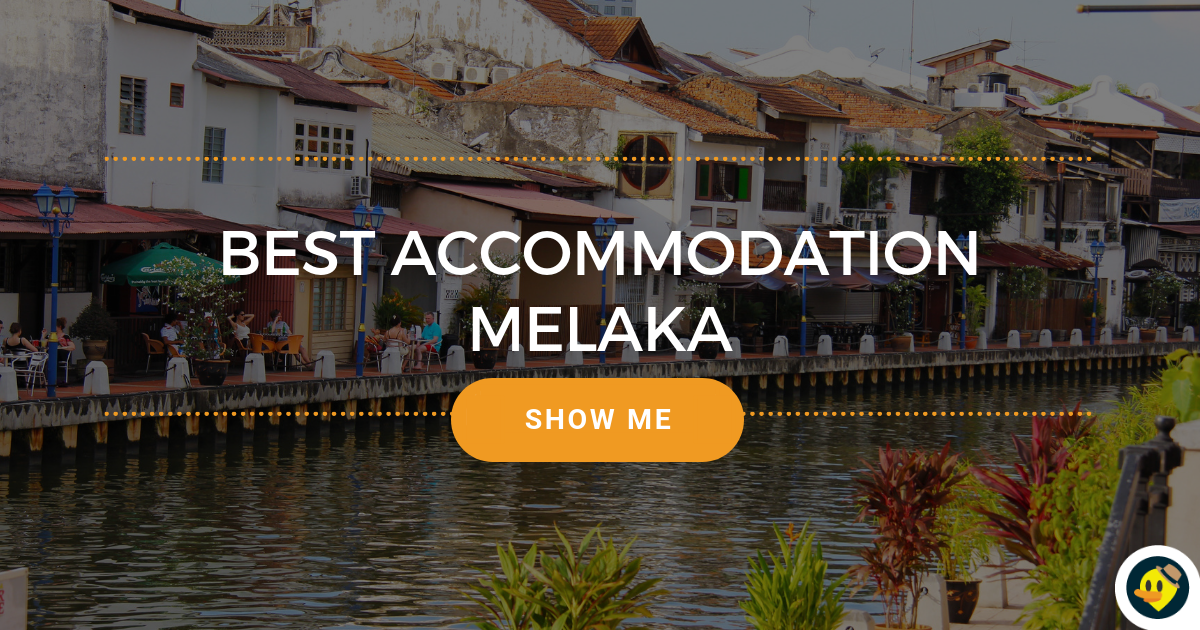 Besides the above, Melaka has more to explore. Here is a full list of the best accommodation in Melaka for you to choose, covering the whole heritage town.