Hotel Near Menara Taming Sari
Launched on the 18th April 2008, Menara Taming Sari is named after 'Taming Sari Keris', a mythical weapon wielded by the legendary Malaccan Warrior, Hang Tuah. Even the shape of the tower is made to look like the keris. Measuring 110 meters in height, it allows for a breathtaking bird's eyes view of Malacca city.
Built using technology from Switzerland, it is reported to be able to withstand earthquakes measuring up to 10 on the Richter Scale and could accommodate up to 66 guests per ride. Each ride lasts for about 7 minutes operating from 10:00AM to 11:00PM daily.
This has got to be on every tourists' itineraries as it does not only offer a view of Melaka but also an experience of a lifetime, nowhere else in Malaysia can you experience the thrill of being in a revolving gyro tower as tall as 110 meters up in air. To help you with your travel plan, we have compiled a list of hotels close to Menara Taming Sari some that are even within walking distance.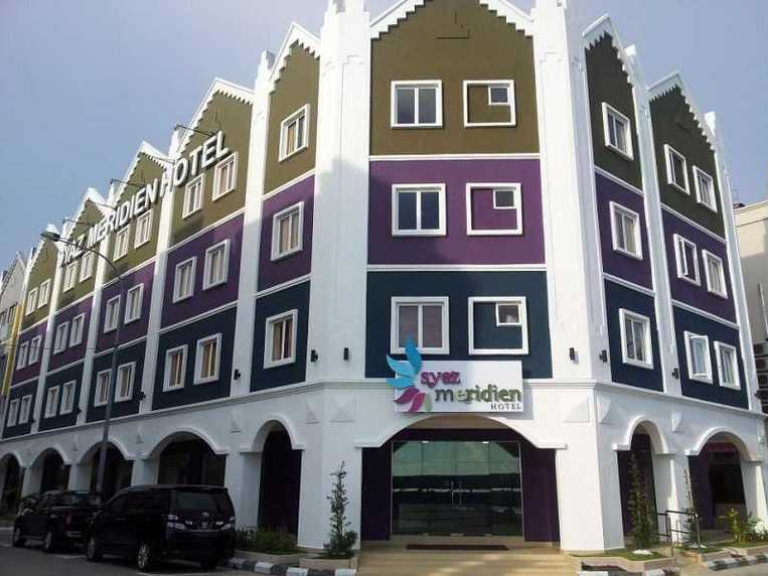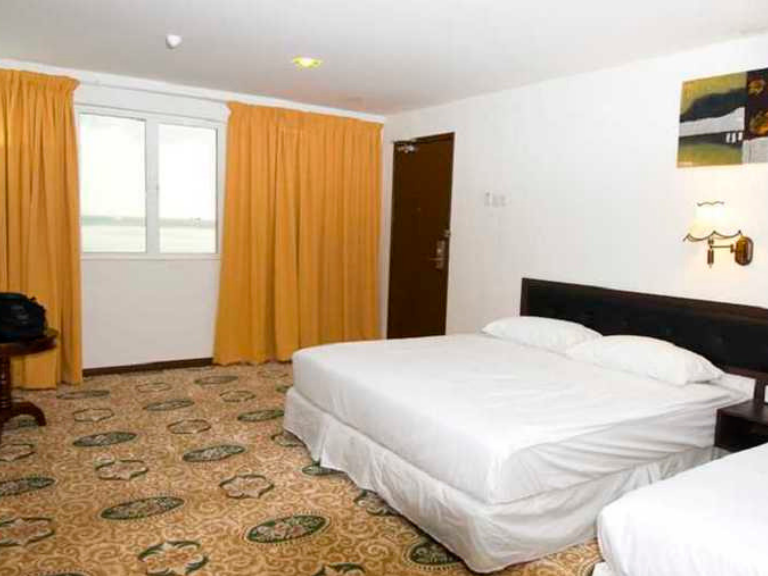 Situated in the heart of the historical city of Melaka, Syaz Meridien Hotel will allure you with warm hospitality and excellent quality of personalized around-the-clock services. Syaz Meridien Hotel is conveniently located near the city's main shopping paradise, Menara Taming Sari, historical place of Interest, business and entertainment Hub.
It offers a convenient location just 300 meters from Menara Taming Sari, 450 meters from Mahkota Parade mall and 650 meters from Dataran Pahlawan Megamall.
Address : G-26, Jalan PM 13, Plaza Mahkota, Bandar Hilir, 75000 Melaka
Price : From RM 94.25/night
For information on this particular hotel, click below.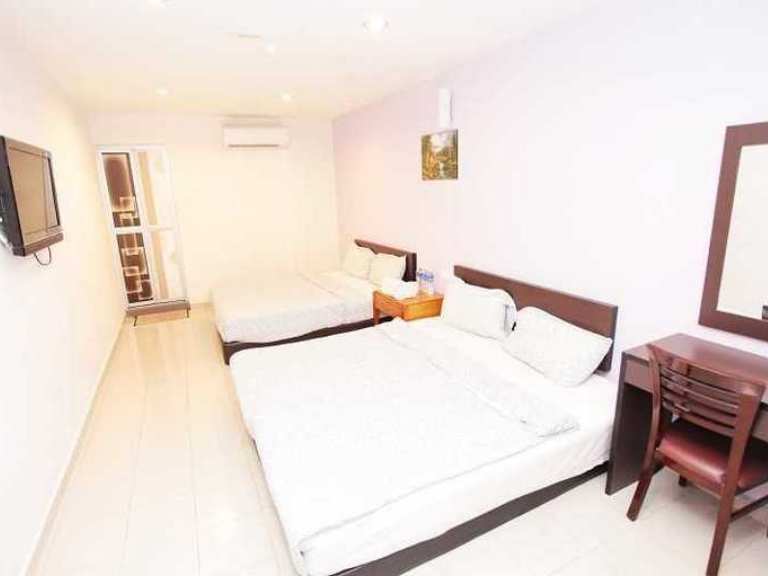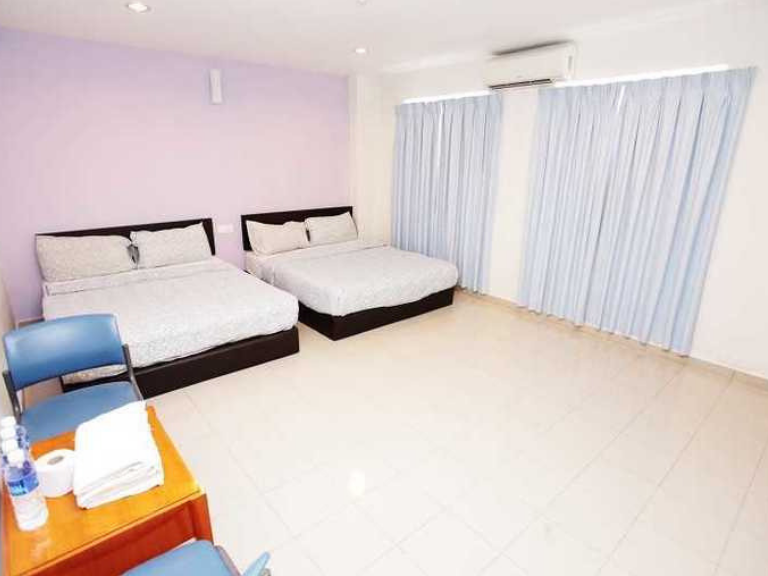 Hollitel Hotel is located right in the center of Historical Malacca. It takes only 3- 5 minutes to Menara Taming Sari, Malacca Museum, popular shopping centre which are Mahkota Parade and Dataran Pahlawan and various historical monuments. Hollitel is the right choice for you if you are looking for affordable accommodation in Malacca City Center.
WiFi access is available throughout the accommodation area to keep you connected throughout your s. Staying at Hollitel will surely satisfy you with its great hospitality and affordable price.

Address : G20K JLN P.M 5 ,Plaza Mahkota Banda Hilir 75000 Melaka
Price : From RM 55/night
For information on this particular hotel, click below.
Menara Taming Sari is the only revolving 'gyro tower' in Malaysia thus far!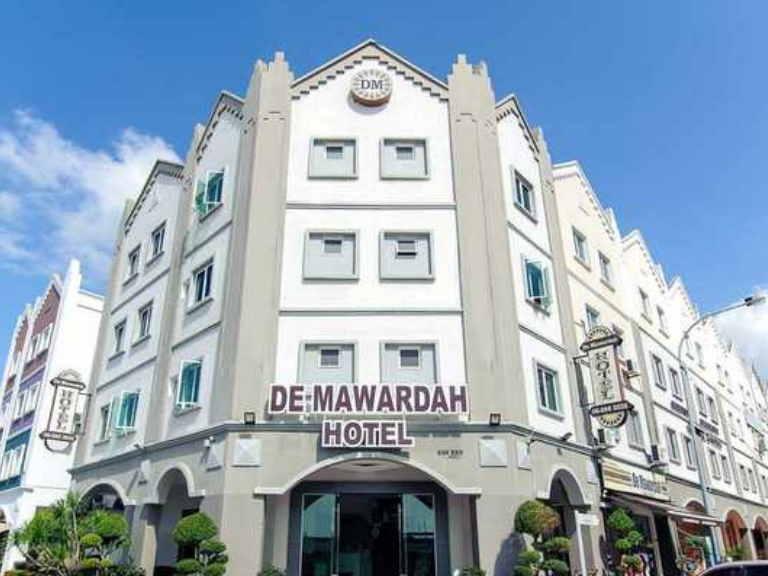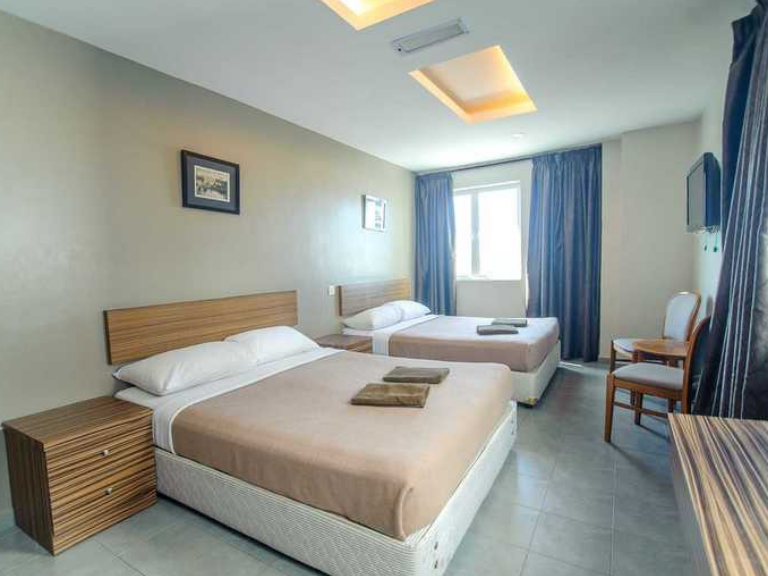 Located at the heart Melaka town, De Mawardah Hotel allows guest to explore the city of Melaka without much of a transportation hassle. In fact, most of the attractions nearby are within walking distance. For instance, Menara Taming Sari is only 5 minutes walk away. Apart from free Wi-Fi access available throughout the property, a twenty-four-hour reception service is also available.
The comfortable rooms of the hotel are well equipped with private bathroom, flat-screen TV with satellite channels, tea/ coffee making facilities and ironing facilities. Free shuttle service can be availed for airport transfers and sightseeing arrangements are also made by the hotel.
Address : G25, Jalan PM 14, Plaza Mahkota, 75000 Melaka.
Price : From RM 98/night
For information on this particular hotel, click below.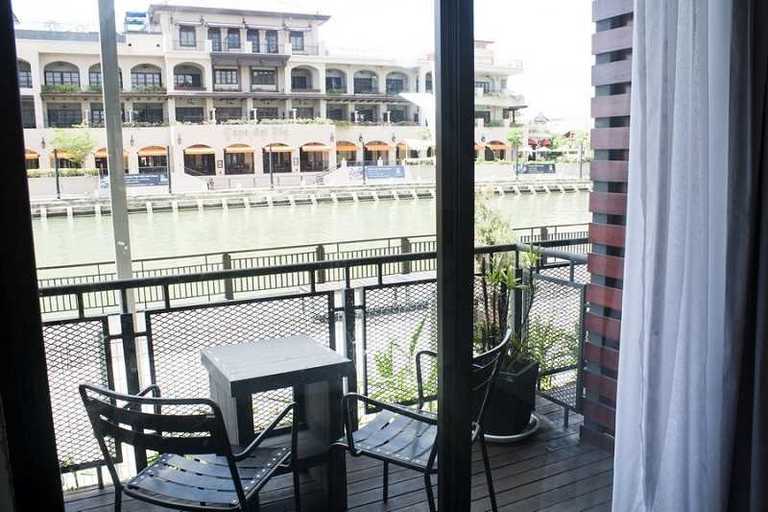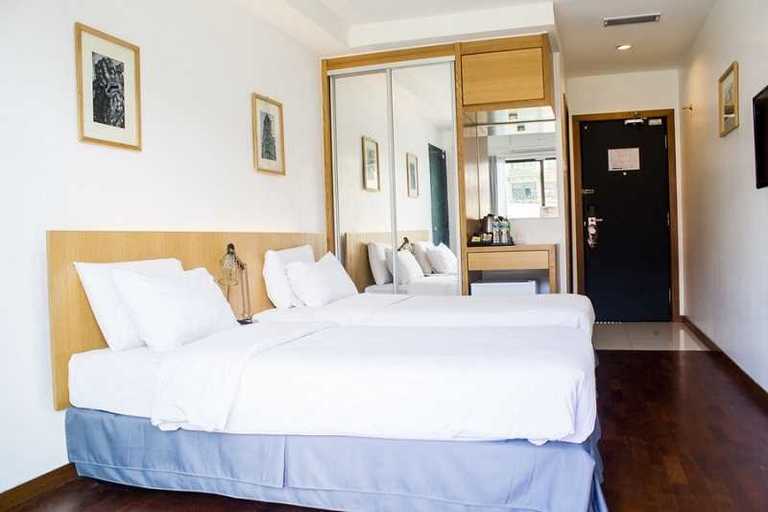 Quayside Hotel Melaka is a 3-star boutique hotel built on the shore of Melaka River facing the Straits of Melaka which is also a 5 minute walk away from Menara Taming Sari and 10 minutes walk to Jonker Street.
This hotel is known for its' unique interior that showcase Melaka's heritage and renovation was planned so that history of the city is preserved and at the same time inject necessary addition/amenities so that guests will have a memorable stay. If you want to enjoy an accommodation with a view of Melaka River, this is the hotel for you.
Address : No 1,Jalan Merdeka, Banda Hilir 75000 Melaka
Price : From RM175/night
For more information on this particular hotel, click below