Hotels near A Famosa
By Demo Andrew Homestay - Oct 04, 2018
(Last Updated Nov 18, 2018)
The A Famosa is named after the Portuguese word 'famosa' which literally translates to famous in English. Built in 1511 after a Portuguese fleet led by Alfonso de Albuquerque attacked and defeated the armies of Malacca Sultanate. The fortress was built as a sign of consolidating the city of Malacca which was believed to be an important connecting port between Portugal and the Spice Route in China for trading activities.
However in 1641, the fortress was taken over by the Dutch when they chased away the Portuguese from the city of Malacca. Finally in the 18th centuries, it was handed over to the Britain army in fears of surrendering to the Napoleon's territorial expanding France and it was also around the same time when the British was cautious of maintaining fortification thus decided to destroy the fortress. Its' destruction left only the 'Porta de Santiago', a small gate house, standing.
What makes it such a historical symbol does not just lie at the fact it was built in the 15th centuries but also the architectural technology of that time which allows it to stand strong till today without much preservation. Apart from A Famosa, there are also a number of monument around the area which are mostly built around the same time as the last standing gatehouse of A Famosa.
So if you're visiting Melaka, this is definitely on of the top destinations that must be on you itineraries which is why we are making your life a lot easier by listing a few hotels near A Famosa for your convenience sake.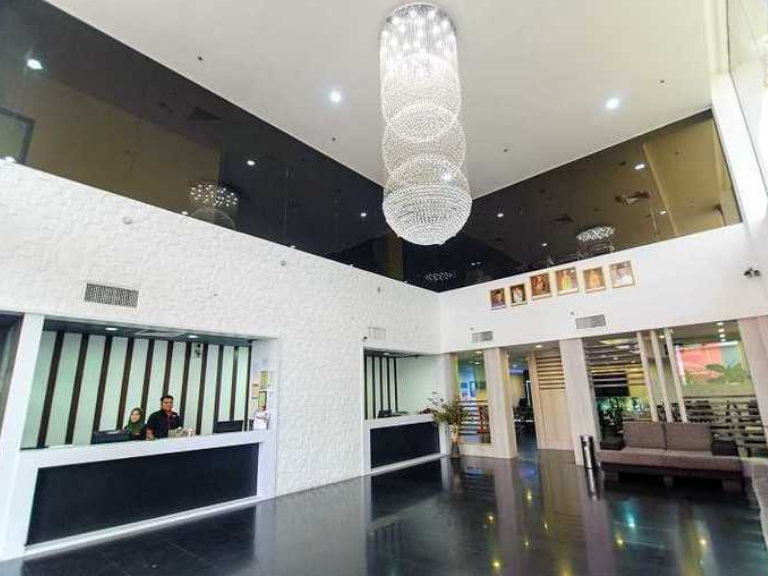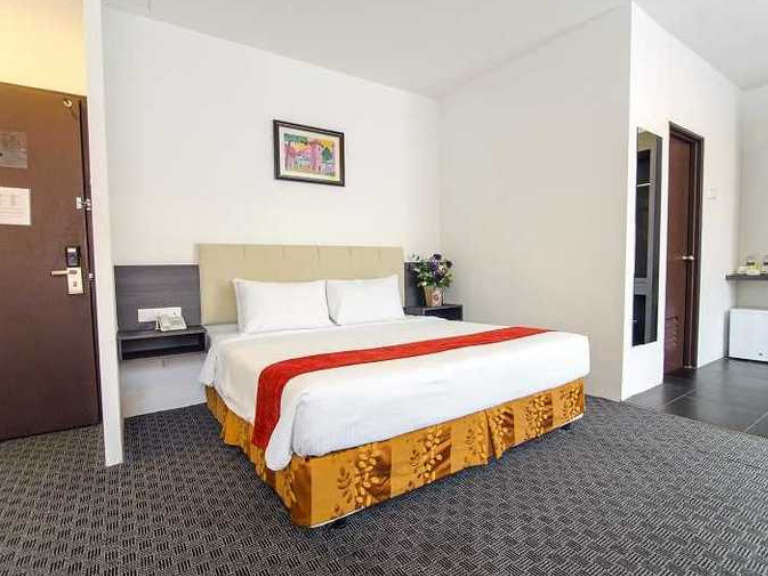 La Boss Hotel showcases emotion through its' distinctive hue and atmosphere on every corner in the hotel. From vivid to subdue for business and leisure, this unique boutique hotel perfectly suits your savvy style and sense beyond imagination. La Boss Hotel provides an excellent starting point for all the city exploration.
The all new boutique hotel in the heart of The Historical City of Malacca, furnished and designed with modern spaces and practically combined comfort to form a warm and relaxing masterpiece. La Boss Hotel embodies the spirit of the city. A beautiful 5-storey building built with modern glassy outlook in the heart of the Malacca City Center. The hotel offers a sense of fun & escape from the ordinary, while symbolizing everything of French architecture.

Address : 363-1, Jalan Melaka Raya 4, Taman Melaka Raya, 75000 Melaka.
Price : From RM140/night
For more information on this particular hotel, click below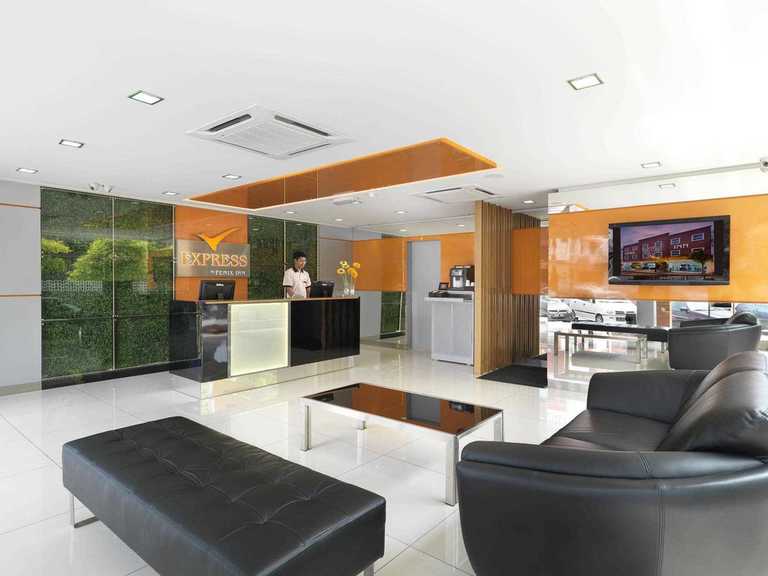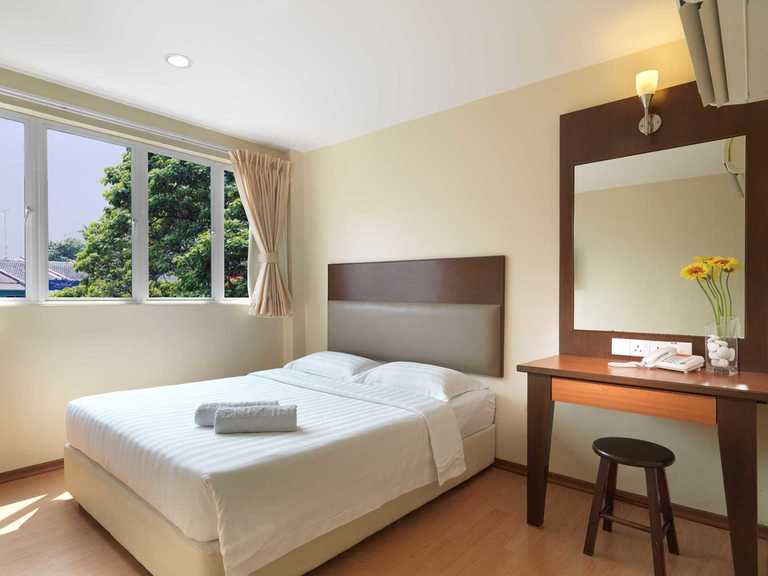 Established in 2006, Fenix Inn is strategically located in the central business district of Malacca. It is also a stone's throw away from Malacca's prominent shopping malls - Mahkota Parade, Dataran Pahlawan and Hatten Square. The must see historical sites such as the A' Famosa Fort, St Paul's Hill and the Stadhyus are all within walking distance from the hotel.
Within the hotel, each of the 82 rooms is well-appointed with an en suite bathroom, wooden flooring and other amenities. Guests can dine at the various food & beverage outlets in the nearby malls and along the long stretch of Jalan Merdeka where Fenix Inn is located.

Address : 156, Jalan Merdeka, Taman Melaka Raya, 75000 Melaka, Malaysia
Price : From RM93/night
For more information on this particular hotel, click below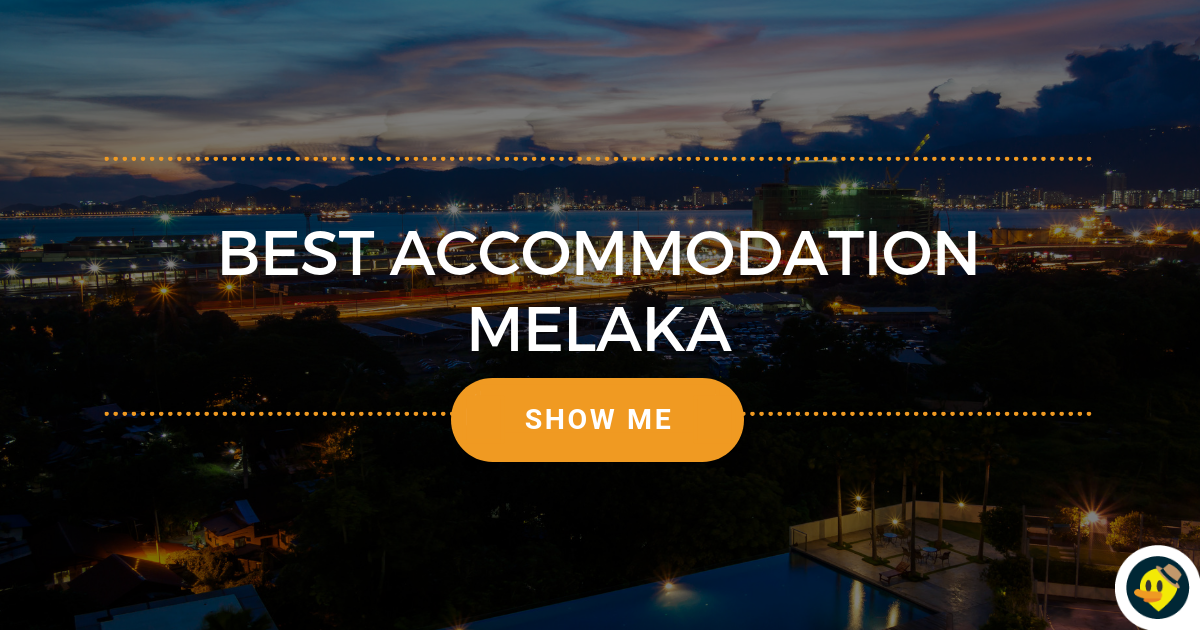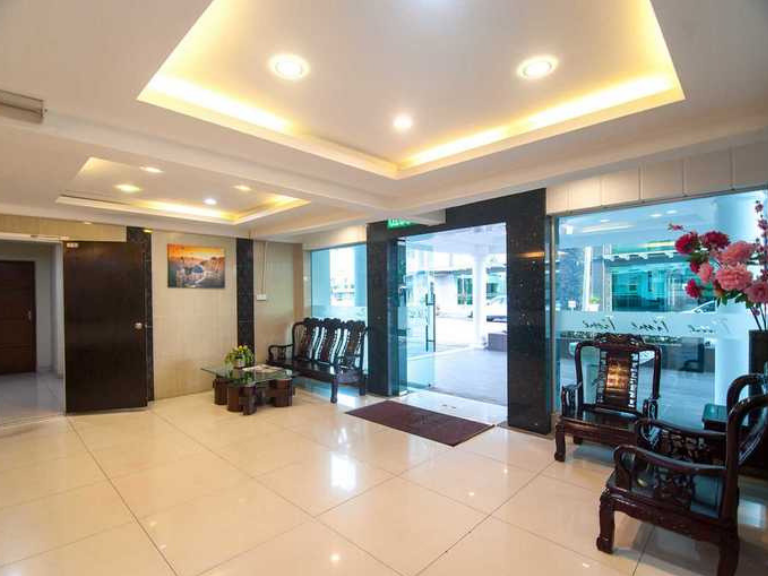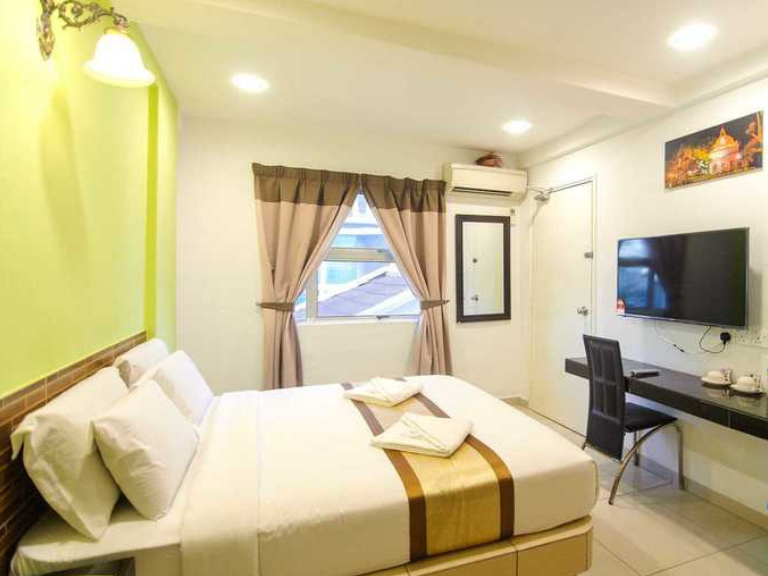 This property is located within the UNESCO World Heritage City of Melaka. Ideally surrounded by major business sites, banking institutions, shopping complexes, and entertainment centers of Melaka Raya, it is simply perfect for both business and leisure travelers. With a variety of rooms available, Time Hotel Melaka also offers good facilities such as Wi-Fi, a rain shower, excellent linens and pillows, and coffee and tea facilities for your convenience. A well-appointed hotel, this property is within the vicinity of historical places like A Famosa, Melaka River, Mahkota Parade, Dataran Pahlawan Mega Mall and Jonker Street. All in all, Time Hotel Melaka guarantees a pleasant stay.

Address : 467, Jalan Melaka Raya 12, Taman Melaka Raya, 75000 Melaka
Price : From RM78/night
For more information on this particular hotel, click below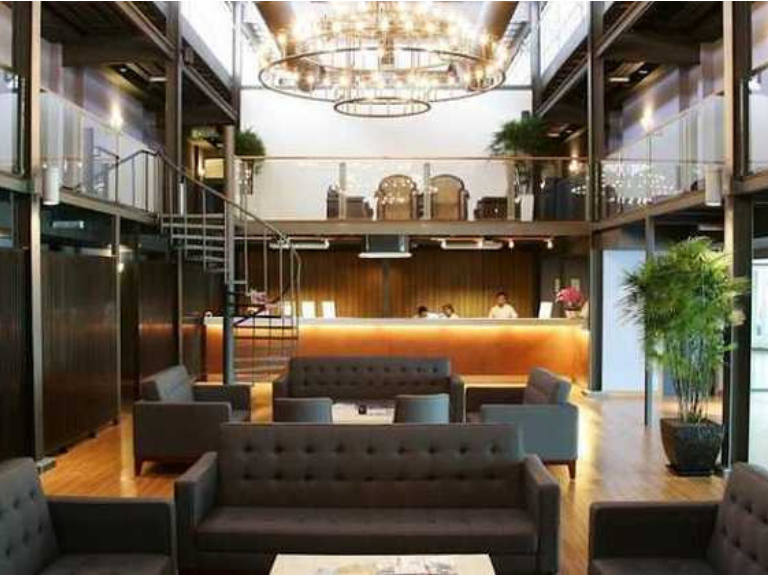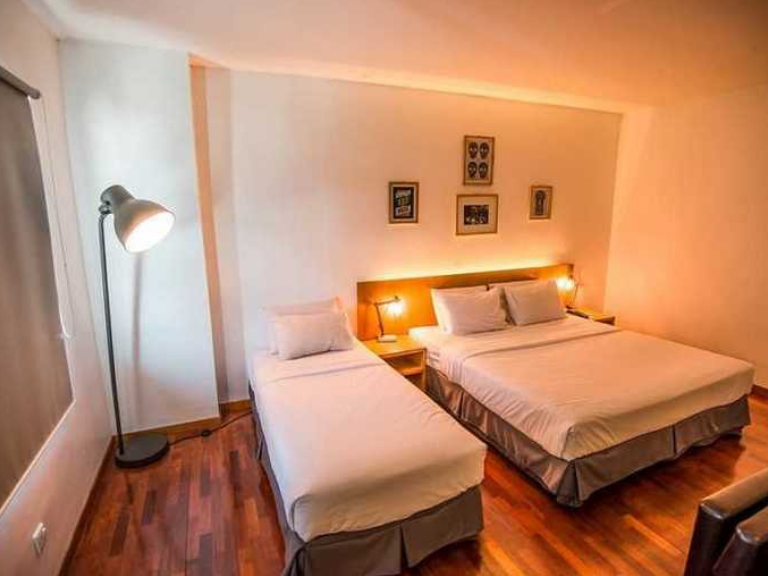 Quayside Hotel Melaka is a 3-star boutique hotel built on the shore of Melaka River facing the Straits of Melaka which is also a 10 minute walk away from A Famosa and other historical site.
This hotel is known for its' unique interior that showcase Melaka's heritage and renovation was planned so that history of the city is preserved and at the same time inject necessary addition/amenities so that guests will have a memorable stay. If you want to enjoy an accommodation with a view of Melaka River, this is the hotel for you.

Address : No 1,Jalan Merdeka, Banda Hilir 75000 Melaka
Price : From RM175/night
For more information on this particular hotel, click below