Malacca Chinese Mosque
One of Malacca's recognizable landmark by tourists who visits Malacca.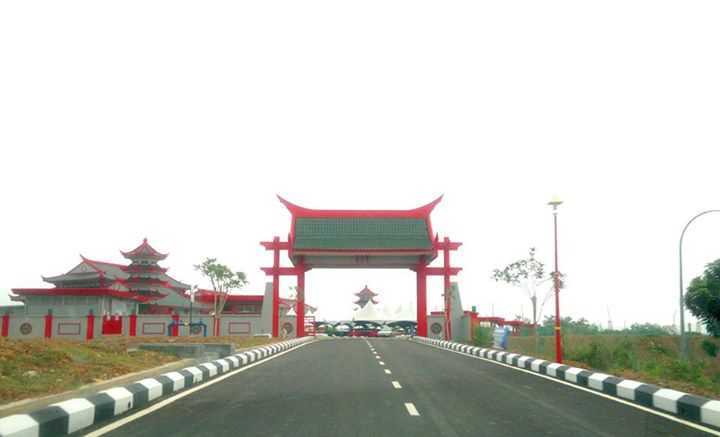 The Malacca Chinese mosque is a Chinese-style mosque located in Krubong, Malacca next to Hang Jebat Stadium. It is the third Chinese mosque in Malaysia. It was developed by Malacca Chinese Muslim Association (PERTIM). Friday prayer sermon in this mosque is delivered in Mandarin.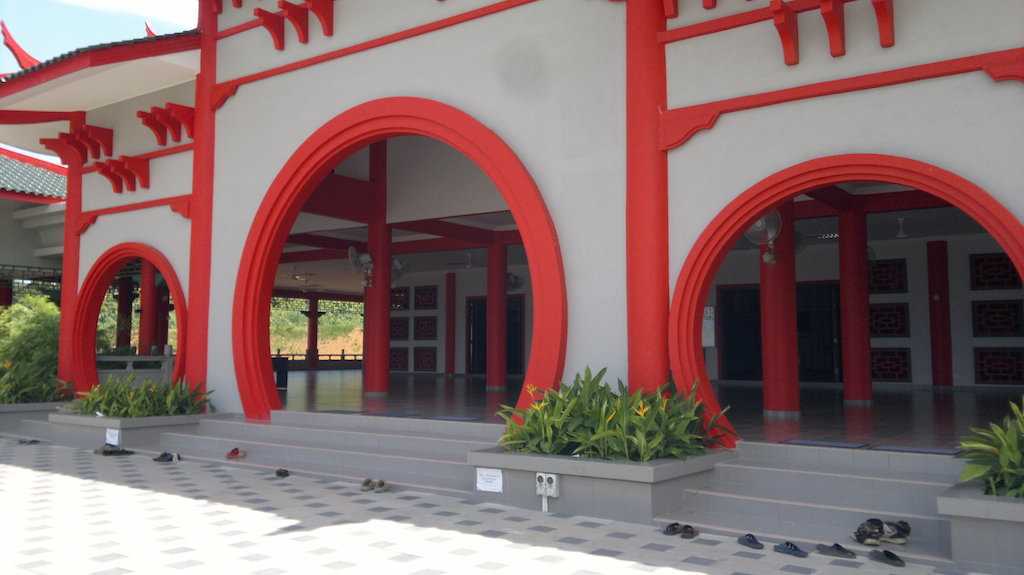 With Pertim now having more than 1,000 members, it will organise activities such as dumpling-making competition, lantern festival and forums. A Chinese Muslim community will be developed with shops and stalls and where community members can share their rich Chinese culture and practices.
Pagoda-styled mosque with influence from Shanghai, Beijing and Xian in Malaysia.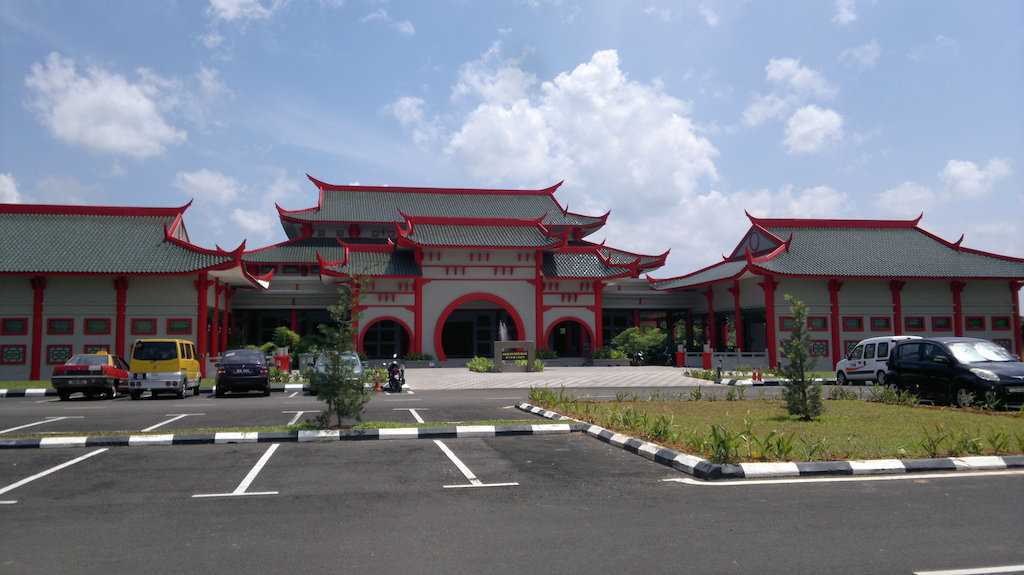 This mosque is a major tourist attraction with its unique Chinese architecture with pagodas and Chinese calligraphy from a combination of architectural designs of several mosques in Beijing, Shanghai and Xian.
The total built area of the mosque is 2.8 hectares and can accommodate up to 2000 worshipers. The mosque is equipped with the main prayer hall, library, multipurpose hall, offices and restaurant.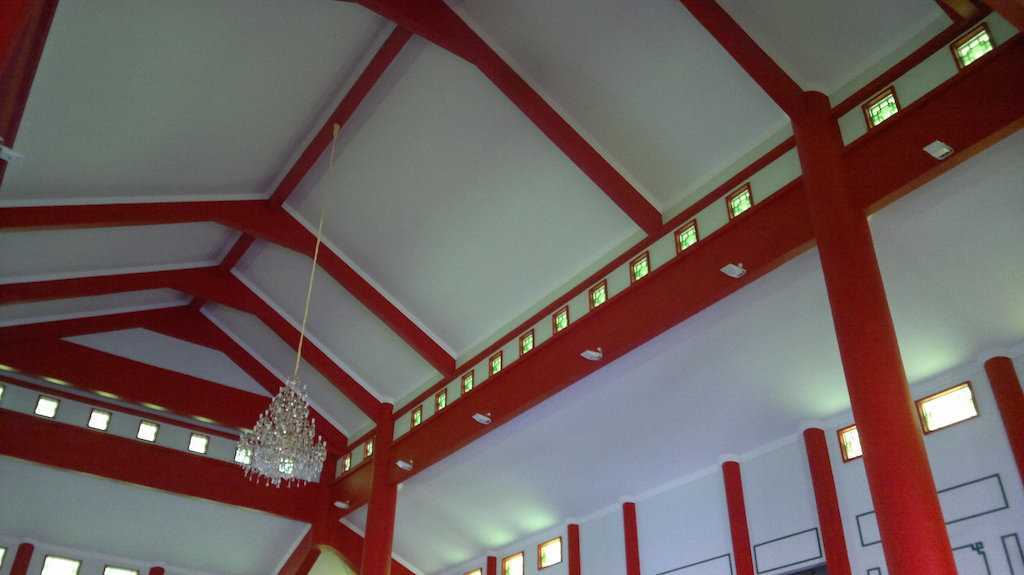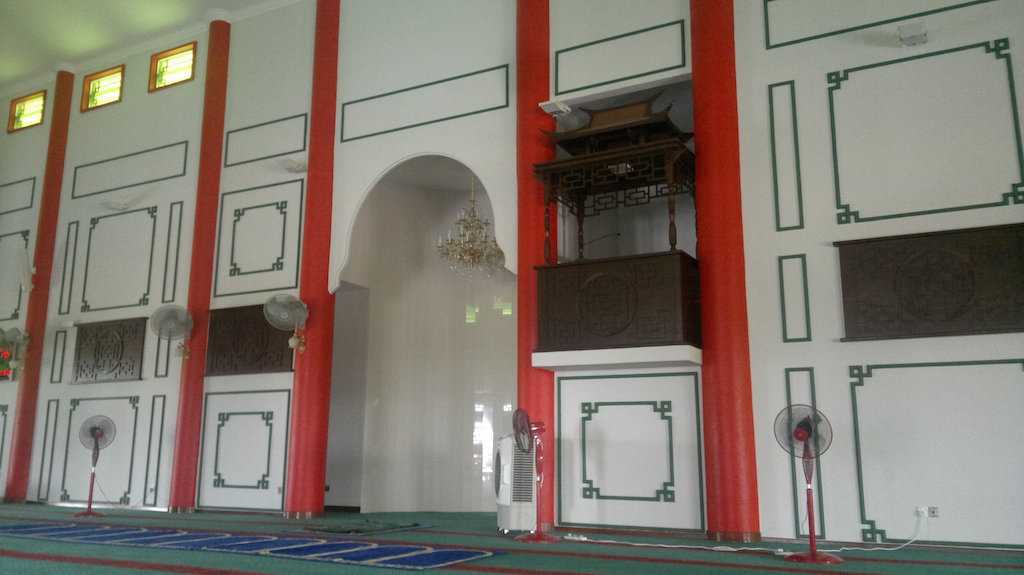 The construction cost of the mosque is a total of RM7.5 million. Government gave an allocation of RM5.9 million and was approved by Deputy Prime Minister Muhyiddin Yassin in October. The rest cost was funded by PERTIM and public.
If you ever give this unique mosque a visit and need a place to stay nearby, here are a list of hotels:
This is the details on how to get there:
Malacca Chinese Mosque
Admission Fee: No admission fee
Address: Krubong, 76450 Malacca
GPS Location: 2.4092177° 102.06250739999996°
(Credits: TheGreatVoyagesOfZhengHe)