Hotels near Mossy Forest Cameron Highlands
Are you a hiking enthusiast? While doing the usual routine (visiting vegetable farms, tea plantations, etc...) in Cameron Highlands, you should visit this underrated forest located near the peak of Gunung Brinchang. In this article, we will recommend a few hotels near Mossy Forest for your convenience.
The mossy forest is a natural environment that grows only at the highest elevations of Cameron Highlands and other mountain ranges across Malaysia. At such heights, low-level clouds in the sky driven by winds, blanket the forests with constant mist and moisture - creating an ideal biotope for moss, ferns, lichen and orchids.
This moist tropical evergreen forest is also a rich repository for a varied set of montane creatures, encompassing insects, snakes, frogs, birds and mammals unique to this chilly atmosphere. Visitors can explore the mossy forest through a boardwalk 2km before the peak of Gunung Brinchang, beginning from a clearing along the main road.
Located 0.2km from the entrance of Mossy Forest, Parkland Hotel brings to you 55 streamlined rooms with maximizing space efficiency and modernity that will please the young and the young at heart. This includes free Wi-Fi access and satellite TV channels among many other value-added services. To ensure guest's comfort, Parkland Hotel and Express splurge on quality basics such as comfy linens, an en-suite bathroom with a power shower and hairdryer.
Location:
Website: Parkland Hotel
Located 0.2km from the entrance of Mossy Forest, Rosa Passadena is located in the heart of Brinchang town, nestled in a newly developed area. It is popular with locals and visitors as the choice hotel for accommodation, relaxation and entertainment. It has a total of 115 rooms, fully furnished with LCD TV, in-house music/video movies, mini-bar, EL safe deposit box and IDD telephone in Superior, Deluxe Rooms and Suites.
Location:
Website: Hotel Rosa Passadena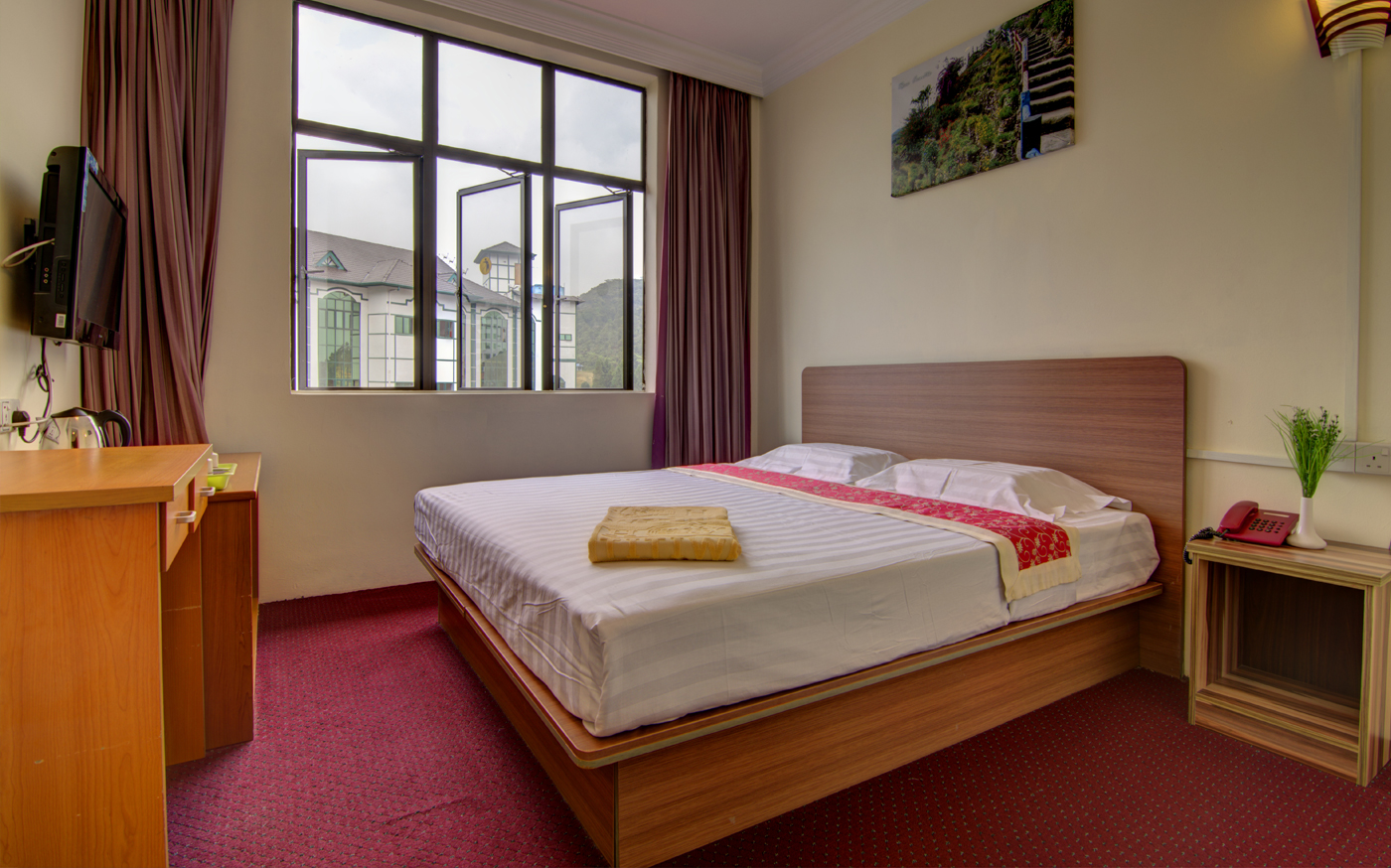 Hotel Titiwangsa is located at the main town (Brinchang) of Cameron Highland 0.4km from the Mossy Forest. It's a premier Eco & Agrotourism destination in Malaysia. With its ideal location, we are only within walking distance to the 'Pasar Malam' ( Night Market) and also the beautiful 18 hole golf course. It also offers breathtaking views of the golf course and is surrounded by the greenery. Not only breathtaking surrounding but unmatched facilities and services at the hotel are also worth mentioning.
Location:
Website: Hotel Titiwangsa
Location of Mossy Forest:
Entrance to Mossy Forest is 1.2km away from Strawberry Park Resort. With neo-Tudor design sits on a hill with highland views, surrounded by greenery there are warm rooms and suites that have balconies with garden or valley views. All come with teak wood furnishings and offer Wi-Fi, flat-screens, and tea and coffee making facilities. Suites add living rooms with sofas, while an apartment has a whirlpool tub, a fireplace and a rainfall shower.
Location:
Website: Strawberry Park Resort