Riding The Bullock Cart In Melaka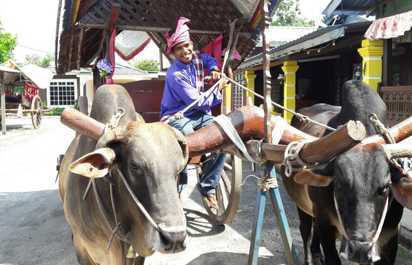 Bullock Cart is slowly being swallow by times, it used to be an important mode of transport in the old days.
To ensure the architectural heritage of the heyday of Malacca is preserved, Bullock Cart in Tambak Bugis Melaka brings you an exciting experience riding a bullock carts around the village where the village still retains its natural atmosphere and environment.
Riding a Bullock Cart around the village for about 45 minutes will give you a sense of the lives of the people in the old days. To ensure the bullock cart stood the test of time, they held a workshop and demonstrate the steps to build a bullock cart.
Are you visiting Melaka?
Visit HERE to check out the affordable hotels and homestays we have for you in Melaka!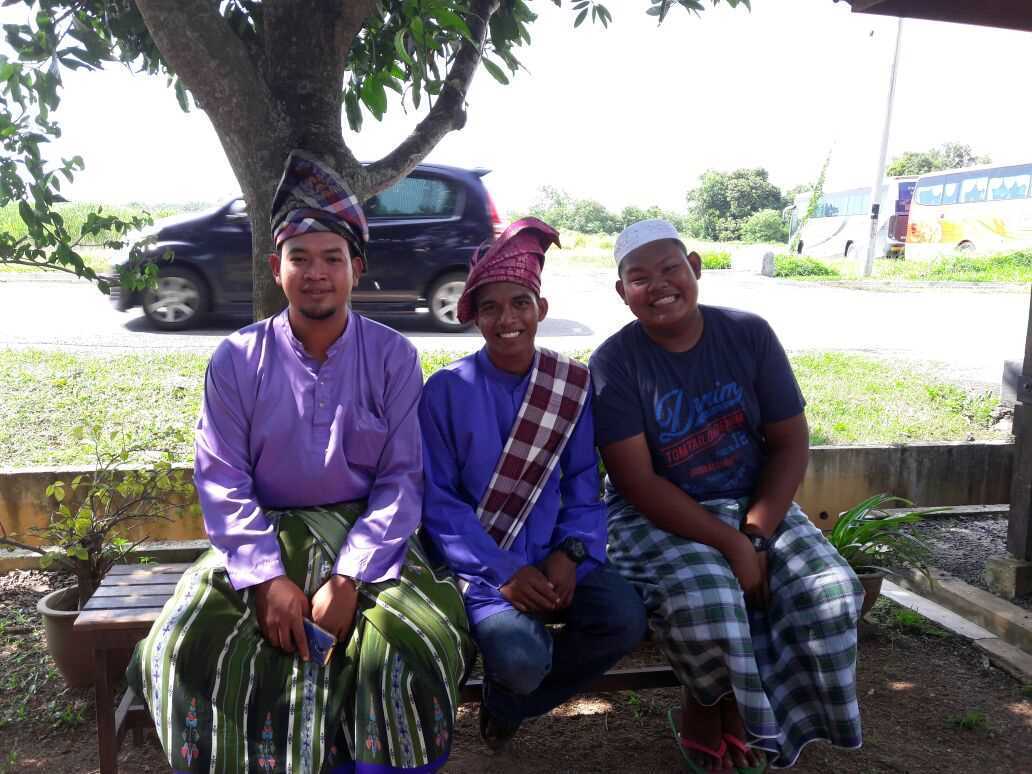 Bullock Cart is a traditional mode of transport that was once very famous in Melaka.
It was introduced during the era of the Malacca Sultanate in the 15th century by Indian merchants. The shape of the Bullock Cart resembles a "Wagon" in the United States that being pulled by horses long time ago.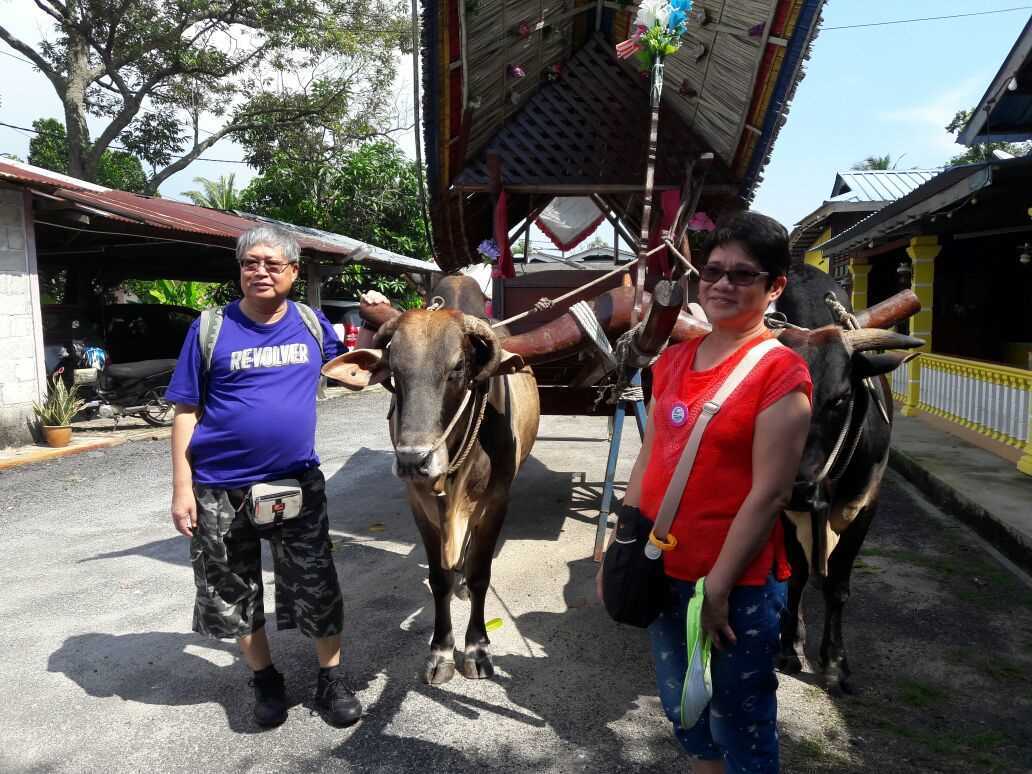 Bullock carts are basically divided into four parts. Body, wheels, axles and awnings (roof).
In some parts of the world, it is still being used today where modern vehicles are too expensive or not necessary.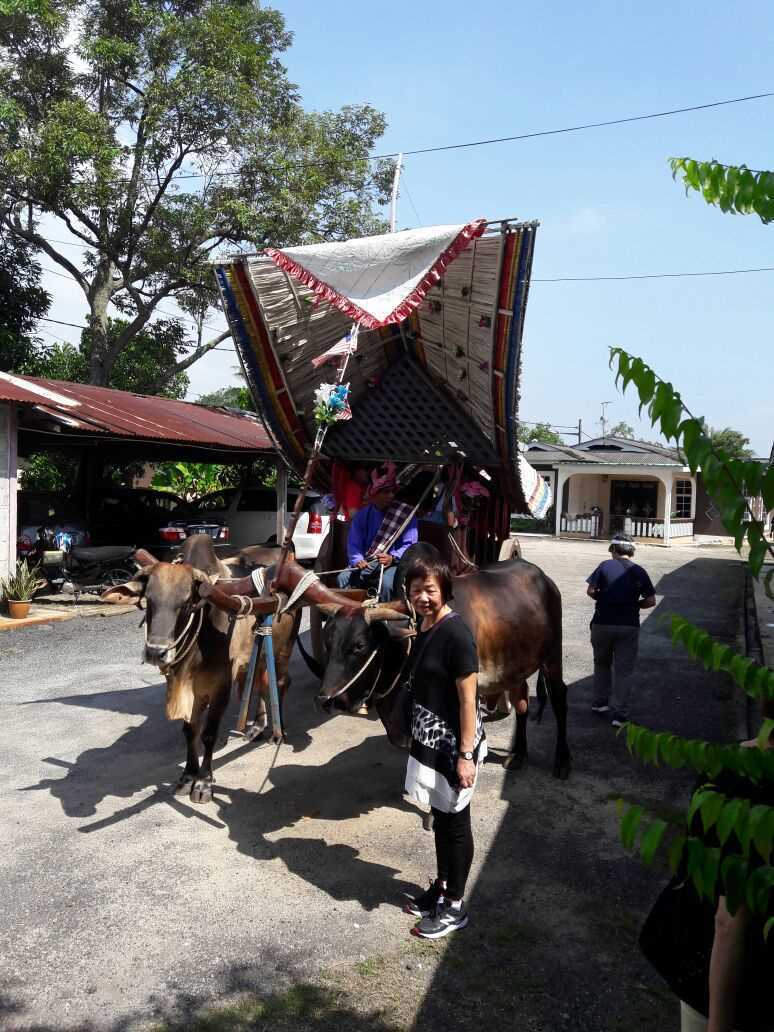 Bullock cart pulled by cow is normally used for transporting goods.
The frame mounted uses a special chain that tied to the wooden axle.
However, regular rope can also be used for one or two cows. The driver and the passenger will sit in the front, and goods are loaded at the back.
Traditionally, the goods being transported by bullock cart are agricultural and timber related.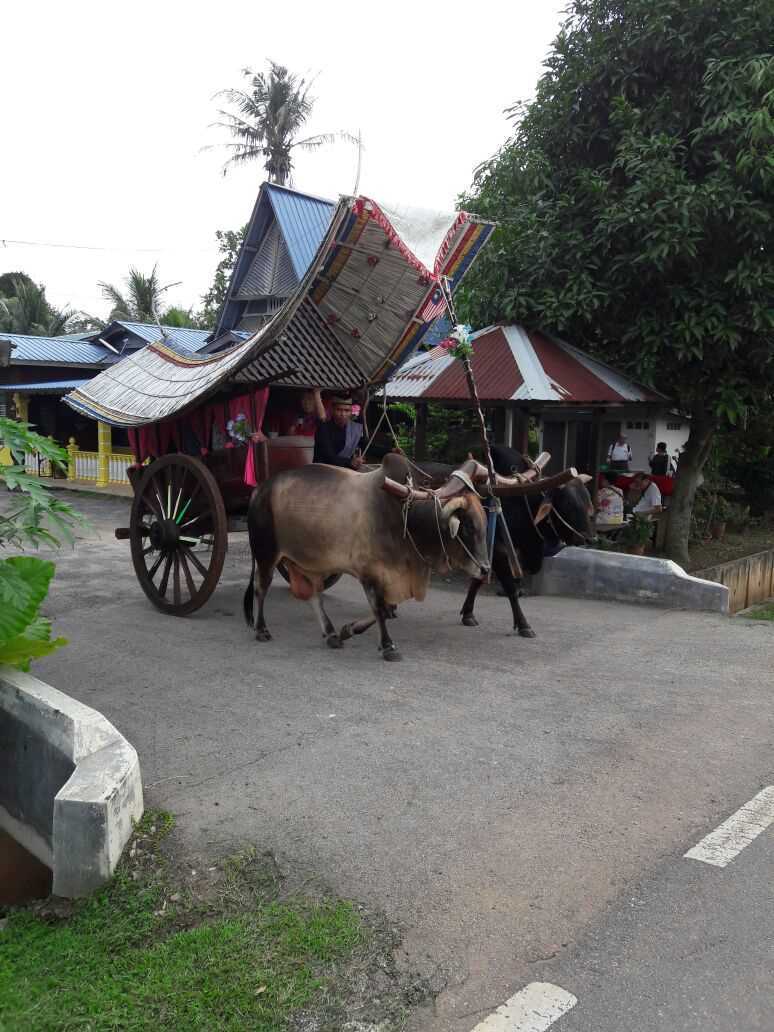 In current times, usage of bullock carts is not recommended even in urban area because it can cause the traffic congestion. However, it is still used in some rural areas like Tambak Bugis to transport rice, firewood, grass, furniture and so on.
Occasionally, when the Cultural Festival was held, we get to see the Bullock Cart which have been beautifully decorated complete with gongs and tambour in Melaka town.
Builder of The Bullock Cart – The Head Master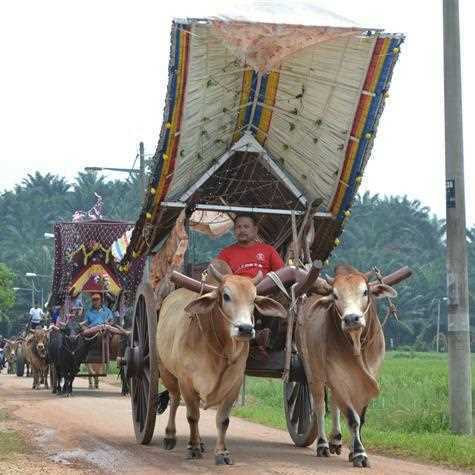 When asked to demonstrate how to create a bullock, Abdul Kasim, age 74, is grasping for air after cutting the bamboo a few times using a machete.
But his enthusiasm and love for the local artistic heritage never fades. Till this day, his carpentry skills inherited from his uncle since he was 17 years old is still gold to many.
The bittersweet story about the Bullock Cart is still neatly stored in his mind.
Once in a while there people from across the country come to his cottage in Tambak Bugis, Melaka to learn how to make the Cart from him.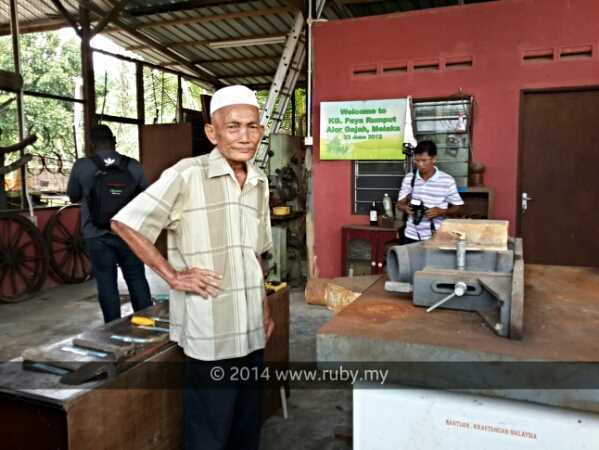 Source Image: ruby.my
"I feel like a headmaster. Many of the boys were seeking to learn the skills but the person in charge did not take any action."
"When I die, I will let my children and great-grandchildren continue this Bullock Cart. This is our heritage, our traditions. We cannot let it disappear just like that," he said it with disappointment.
He said he was promised a place for his Bullock Cart to be able to operate like in the heydays with some fundings to RM200,000. Yet, till this day it remains a promise unfulfilled.
Invited to chat about the relationship between cow towing and the owner, he then remembered 'Boncet' the cow that has been with him for over 20 years which was sacrificed during Eid al-Adha.
"Boncet was purchased from Seremban and has been with me for over 20 years. Our relationship is very close and there has to be a chemistry between the Cart owners and the bull to facilitate the work."
"When Boncet was to be slaughtered I whisper to him, 'I'm sending you to a better place kid, God sent you here, and I will return to God. I come from the soil, you come from the soil as well. We will both return to God. But for now, it's your time."
"Boncet seems to understood my words" he said.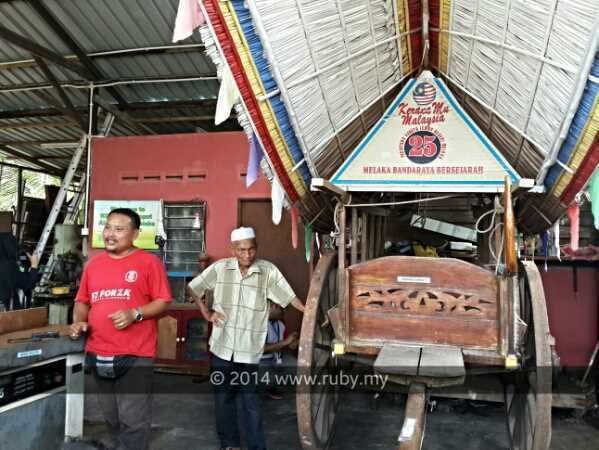 Source Image: ruby.my
His son, Samsudin Abdul, age 37, said that due to the strong relationship between his father with 'Boncet' his father did not witness Boncet being slaughtered on the spot.
Address: KM 10, Jalan Tambak Bugis, Telok Mas,75460 Melaka
Address: 019-7563341 / 012-7653341 (Encik Samsudin)