Miri Hotel
Are you planning to go for a holiday but still left undecided? You have covered your road trip from Johor to Penang to Terengganu but you are still hunger for more adventure? How about if we were to suggest you the other side of Malaysia; Sarawak the Land of Hornbill but more specifically, we'll bring you to Miri!
Just for the record, you all know that Sabah and Sarawak are in Malaysia, right? Because a majority of Malaysians still thought Sabah and Sarawak are countries of their own.
Don't be so ignorant. Travel more and it'll open your mind and broaden your horizons. Come, let's read more on what's good in Miri and then let's check out the best Miri Hotel for your stay.
Miri is situated on the northwest coast of the island of Borneo, located near the border of Brunei. It is the second largest city in Sarawak and is nicknamed "Oil Town" as it is the birthplace of the Malaysian petroleum industry as the city was founded in 1910 when the first oil well was drilled by Royal Dutch Shell and since then, petroleum has continued to drive the city's economy and development ever since.Miri is also the main tourist gateway to various national parks which makes it one of the favourite ecotourism destinations. Get captivated by by the beauty of Miri as it is a healthy balance of the city and greens.
What can you find here in Miri? Well, first off, you can check out the Grand Old Lady and the Petroleum Museum which is located on top of Canada Hill. It is commonly known as Miri's No. 1 Oil Well which was Shell's first oil well and has now been declared as a national monument. The museum is open everyday but closes every Monday. Speaking of Canada Hill, if you are an adrenaline junkie, you can go for an extreme hike on the jungle treks of Canada Hill. Every evening, a group of trekkers or anyone else would go there for a hike. It sure is a test of endurance yet undeniably a healthy activity since you will burn a lot of calories for that. However, slopes can get slippery during the rainy season, so always always be careful and be prepared.
If you want to get in touch with Mother Nature, you can head out to Taman Negara Lambir Hills. It is about 30 km from Miri and takes around 30 minutes to reach by car or an hour by bus. Enjoy the wonders of nature and take a hike in the park. There are plenty of impressive tall trees and picturesque waterfalls in the part so enjoy the scenery of the waterfall where you can swim as well. Taman Negara Lambir Hills is popular with tourists, especially at weekends when more people from Miri travel there for a day visit. There are several trails for tourists to explore. These ranges from short and fairly flat walks to the long and steep trek to the summit of Bukit Lambir, the tallest point in the park.
You can also go for a swim at one of the beaches in Miri. One of the most visited beaches in Miri is Tanjung Lobang. It is a great place to go to on a Sunday afternoon for picnics as well as a place for families and friends to have fun. You can also drop by at Esplanade Beach which is the local's favourite beach front located at Luak Bay.
If you want to go shopping, there are three major shopping malls to shop around in Miri City. During the weekends Bruneians and Sarawakians from Bintulu, Bekenu, and Niah would come down for shopping. The shopping malls are Boulevard Shopping Complex, The Imperial Mall, Bintang Plaza and Miri Heritage Centre. Miri Heritage Centre is the place where you can get a memorable souvenir of local made handicrafts that you can give to your relatives and friends.
After a tiring day of sightseeing, check out our list of Miri Hotel for much needed R&R for you to recharge your energy and start the next day exploring the beauty of Miri. Let's check them out down below!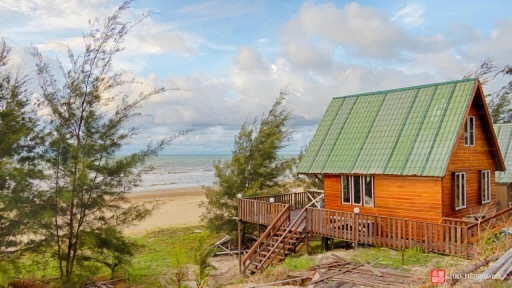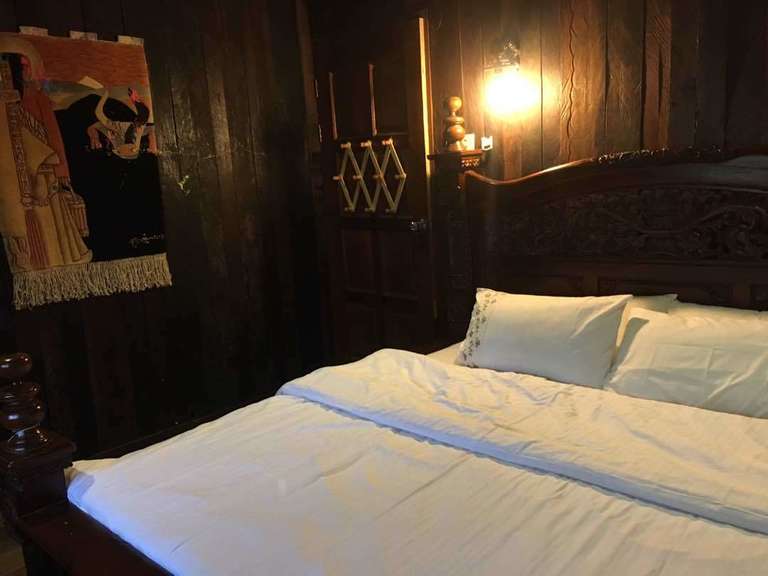 At a first glance, Tim's Seaside Hideout looked like a beachside cabin overlooking the beach, made you feel as if you are in Australia or Hawaii. The location even though it is by the beachside, it takes about 20 minutes to reach the city center. It provides few types of chalet that can accommodate different types of traveller whether you're coming just with your loved ones or in a large pax. From 2 Rooms Homestay to 10 pax Beach Chalet, Tim's Seaside Hideout is the perfect hideout getaway for any pax of travellers. The chalet also provides breakfast that serves local and western delicacies and if you wish to set a bbq party, you can inform the staffs earlier so they can help to arrange but with additional costs.
Location:
Rate: From RM160/night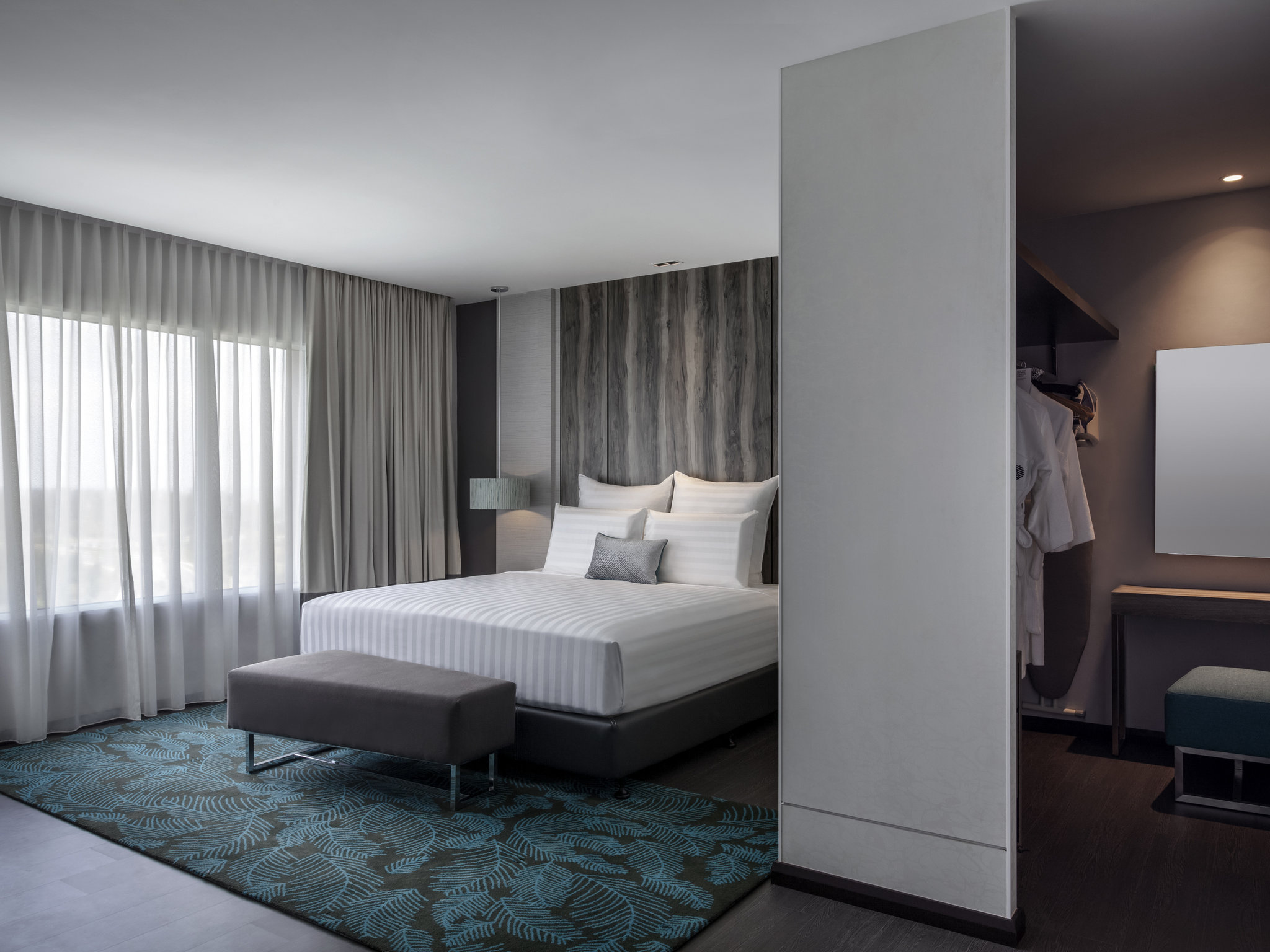 Boasting an infinity outdoor pool, a fitness centre and 5 dining options, Pullman Miri Waterfront overlooks the panoramic views of Baong River in Miri in Sarawak Region. Free wifi is accessible throughout and free parking is provided for guests who drive. The rooms are decorated in grey and blue furnishings, fitted with TV, electric kettle, and personal safe. Guest can enjoy sea or city view from the room.
Location:
Price: From RM268/night
For more information, kindly visit Pullman Miri Waterfront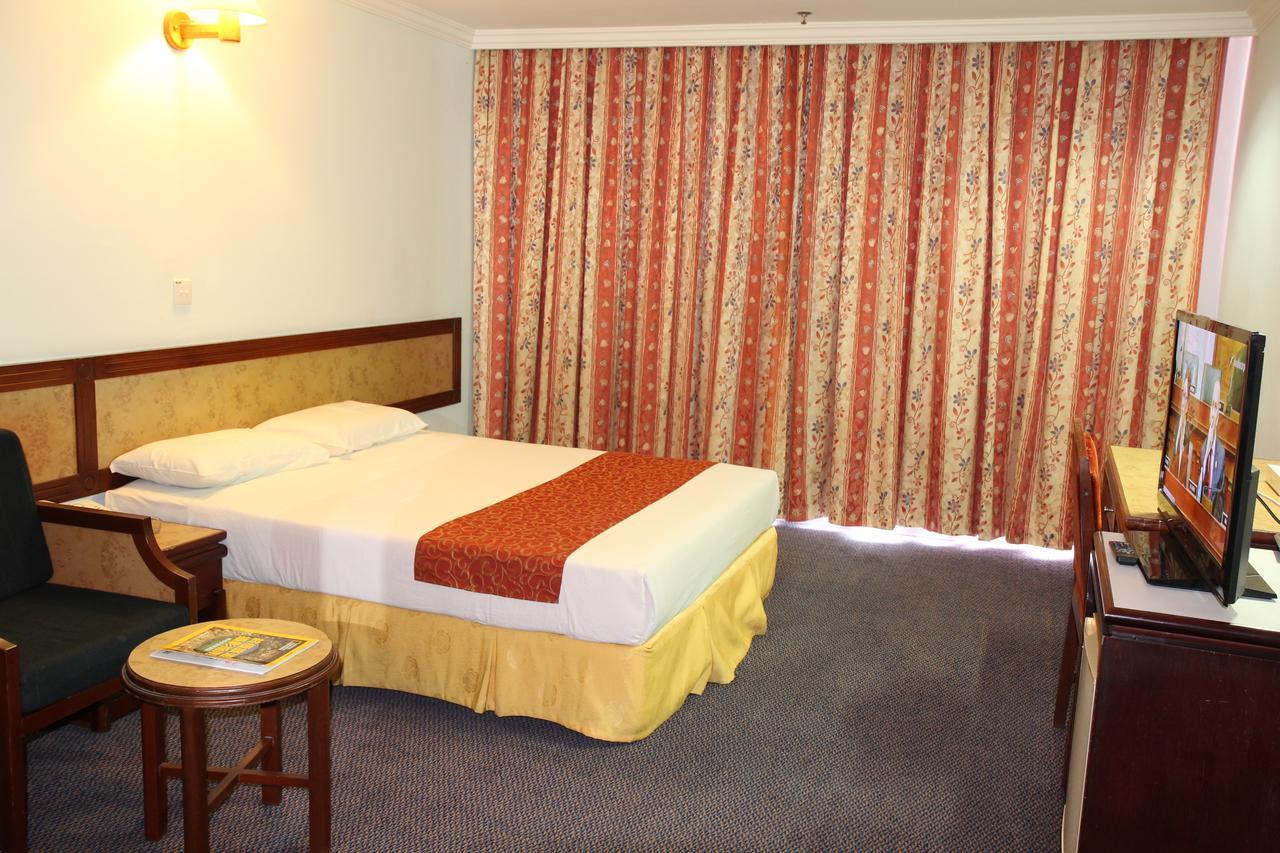 Located a 1-minute walk from Miri Town, Miri Hotel offers a 24-hour front desk and free Wi-Fi throughout the building. Each rooms comes with balcony so you can marvel the beauty of Miri Town. The rooms are equipped with air conditioner with minibar, tea/coffee maker and TV. Hotel Miri is a 10-minute walk from Parkson Shopping Centre, 15-minute drive from Miri Airport while Marina Bay and Tanjung Lobang Beachside are a 30-minute ride from the hotel.
Location:
Price: From RM104/night
For more information, kindly visit Miri Hotel
Miri Marriott Resort & Spa offers sunset view that you can enjoy with your loved ones overlooking the South China Sea. The accommodations nestled within private gardens. It features an outdoor free-form pool and guests can enjoy meals at the in-house restaurant or have a drink at the bar. The rooms are spacious with private balconies that open up to sea views. Each comes with TV and tea/coffee making facilities.
Location:
Price: From RM270/night
For more information, kindly visit Miri Marriott Resort & Spa
Get crazy discounts when you book with LetsGoHoliday,my now! Click to know more!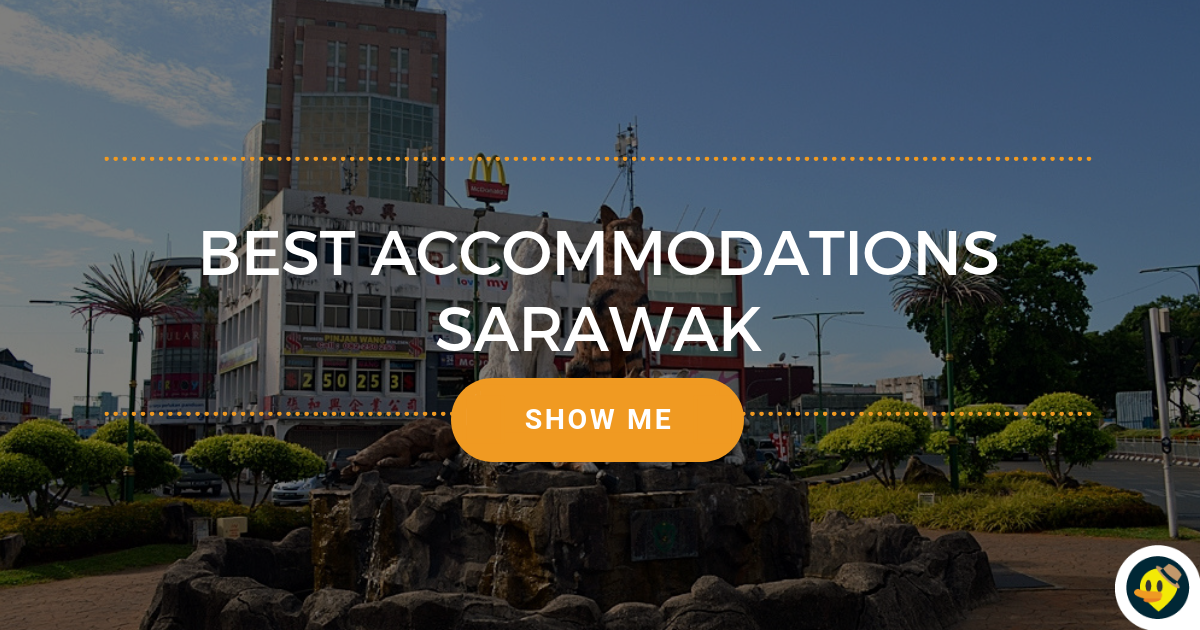 If you wish to check out more listing other than Miri Hotel, you can click on the photo above to check the complete list of best accommodations in Sarawak. Check out the articles below to read more on other places that you can visit in Sarawak such as Bintulu, Kuching and more if you want to be a pro while travelling to Sarawak,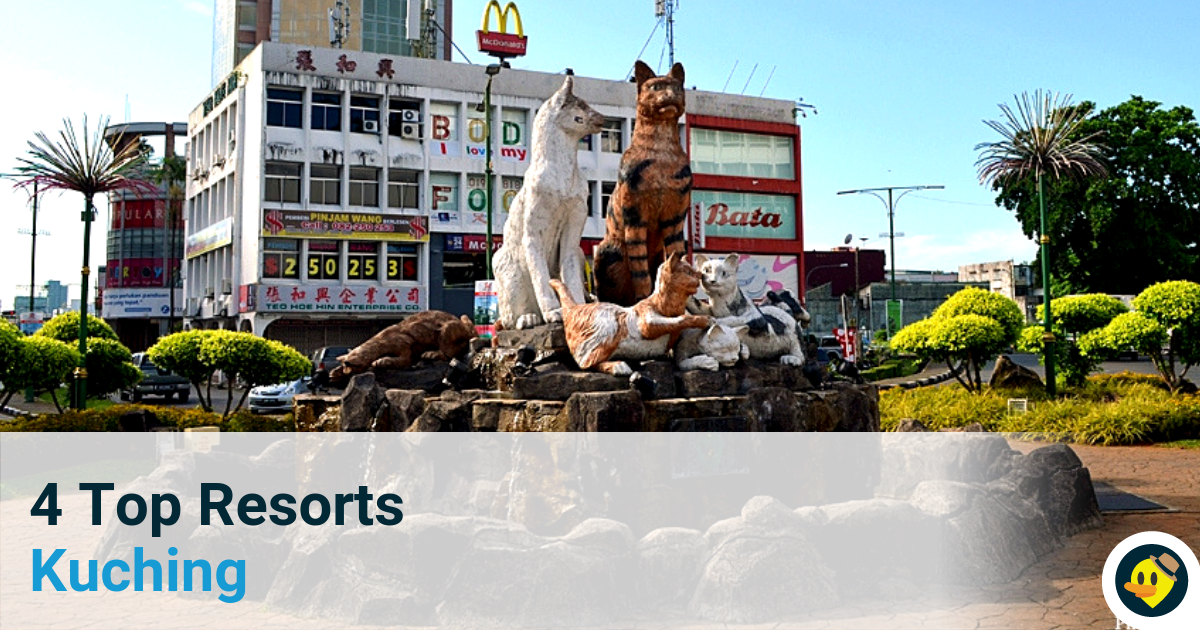 If you are looking for a surreal adventure with your family and friends and if staying in hotels and homestays are pretty much the same, then check out our 4 Top Resorts in Kuching waiting for you. You can also learn what are the attractions in Kuching with complete itinerary for your next trip to Kuching, Sarawak.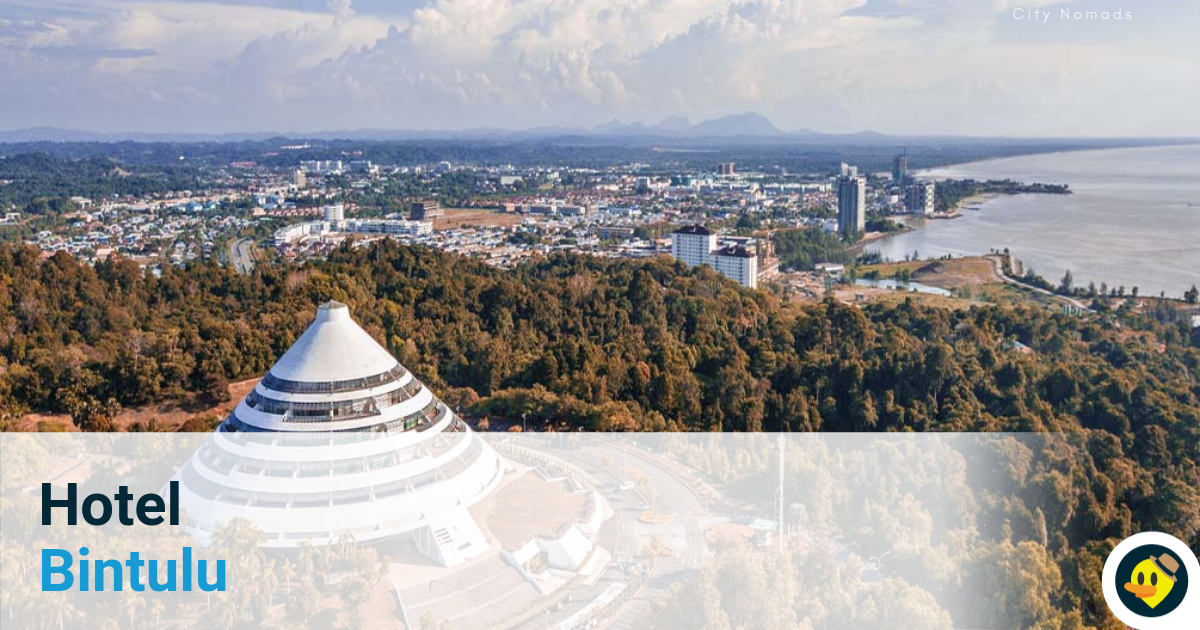 Apart from Kuching and Miri, come and spend some time at Bintulu and check out the list of Hotels in Bintulu. Bintulu has so much greens to offer you as it house the Niah cave that is nestled in Niah National Park and Similajau National Park. Click on the photo above to continue reading the rest of the article.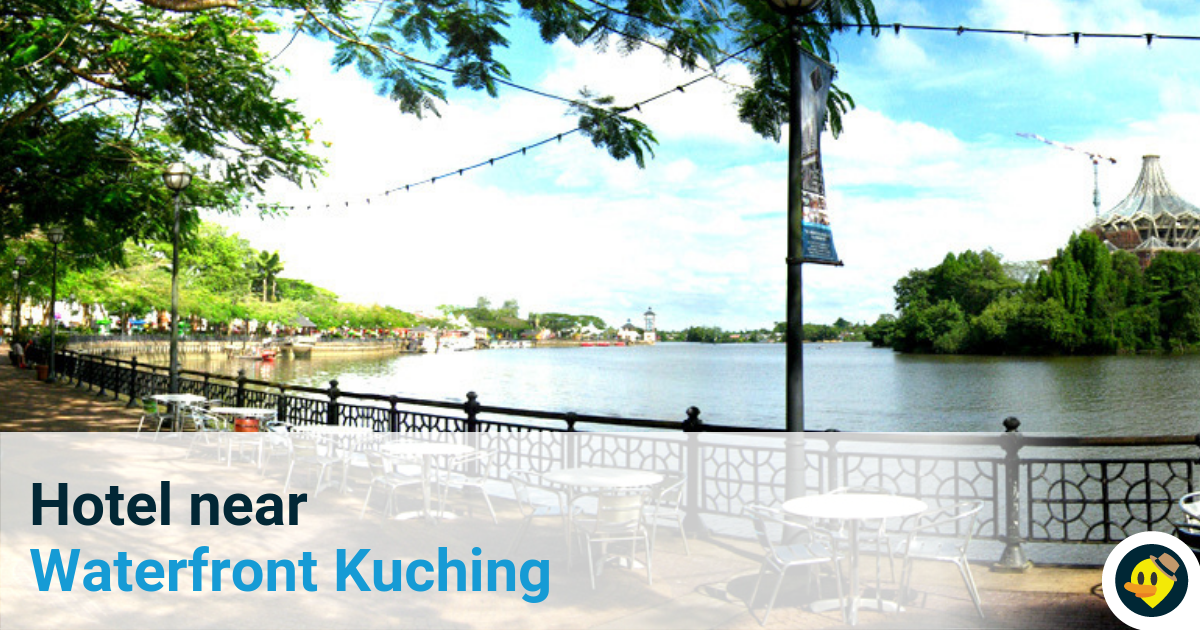 Waterfront Kuching is located overlooking the Sarawak River. With plenty of attractions located nearby the Waterfront Kuching, it easily becomes one of the most important attractions to visit in Kuching. Check out the list of hotels near Waterfront Kuching that are walking distance from Kuching popular tourist spots and activities.