5 Hotels near Waterfront Kuching
Kuching Waterfront is a riverfront esplanade located at the Jalan Main Bazaar in Kuching city centre. The Kuching Riverfront esplanade stretches more than a kilometer along Kuching and is a self-contained venue with facilities for entertainment, refreshment, relaxation as well as for culture enjoyment and art appreciations.
The walkway is paved with mosaic panels depicting work of art and sculptures. When you walk along the pathway, you will find a musical fountain located at the mid-way of the riverwalk, and also a number of historical building and structures which give the place a unique outlook.
Below is a map showing the location of Kuching Waterfront:
Look out for their historical building like the Chinese Museum which is painted pale pink and the Tua Pek Kong Temple where sits on a small hill across the Chinese Museum which is an icon and popular photography site. Also, you will pass by the Square Tower, a castle structure which was once served as the town's jail, as well as the Charles Brook's Memorial and the Old Court Complex which is just opposite the Square Tower. There are more to go, visit Kuching Waterfront and explore the rest of it.
Sometimes if you visit there during the festival season, you will get to see water sports activities such as the Sarawak Regatta. While besides strolling along, you can shop some souvenirs too. The row of shop along the Jalan Main Bazaar is popular for Sarawak Ethnic Handicrafts and eateries such as Sarawak Layer Cake. After all, this is a great place to watch the sun setting over the mountain range in the distance. At a clear day, you can even see the Mount Serapi in the distance.
For now, you must be thinking about where to stay already. Here is a list of top 5 hotels near Waterfront Kuching where you can access the place in minutes time. Instead of having a wide selection of accommodation in the whole Kuching, this article has reduced down the number into 5 for your convenience, and you can book instantly! Check them out!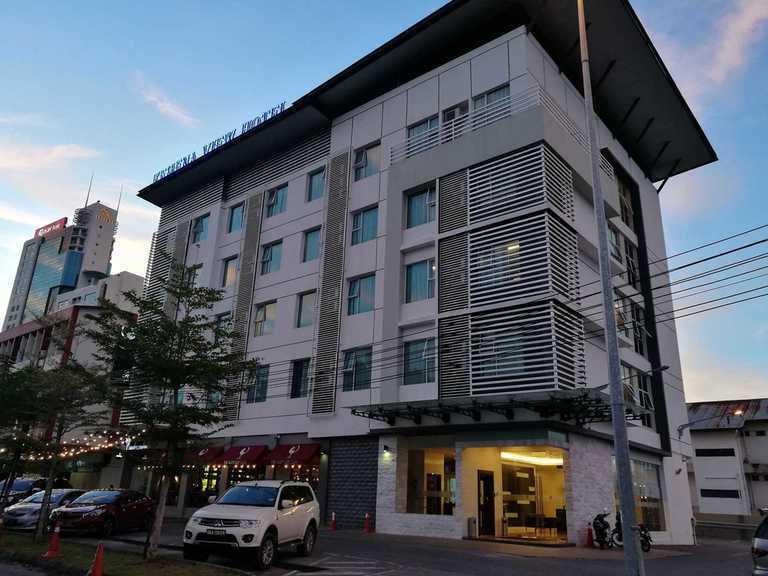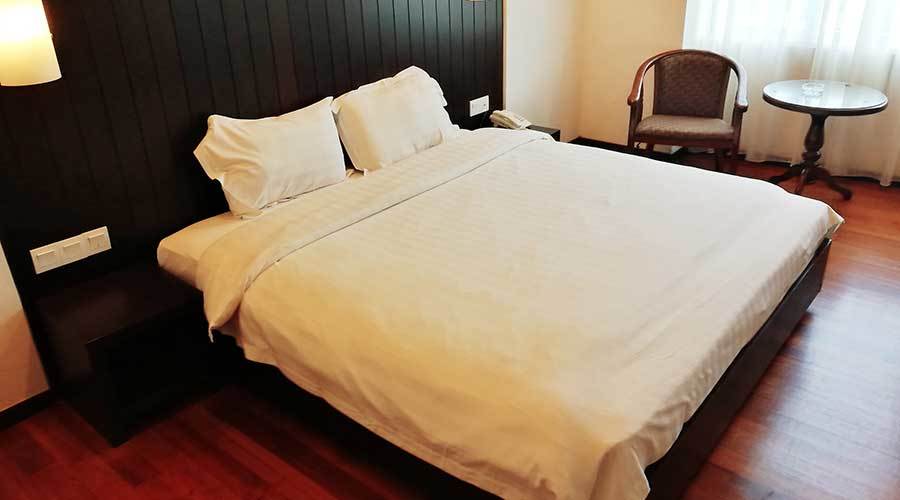 Kemena View Hotel is located in the heart of Kuching, offering a delightful accommodation with reasonable price. We believe that Kemena View Hotel is the only one which provides different styles of rooms in the Kuching Town. Conveniently located, this hotel is 10 minutes driving distance from Waterfront Kuching and offers easy access to shopping, food and entertainment facilities. Therefore suitable either for a family vacation or a business trip. The hotel aims to make their service to their guests a special and memorable one.
Address: 145-146, Section 51 KTLD, Off Jalan Song Thian Cheok, 93100 Kuching, Sarawak.
Price: From RM 160/ night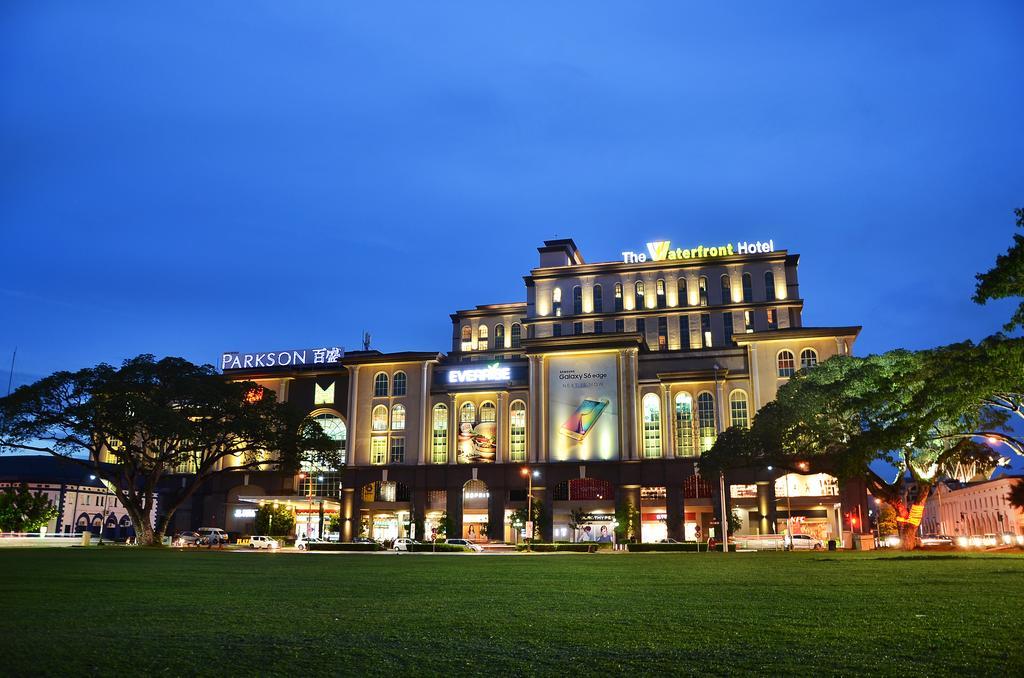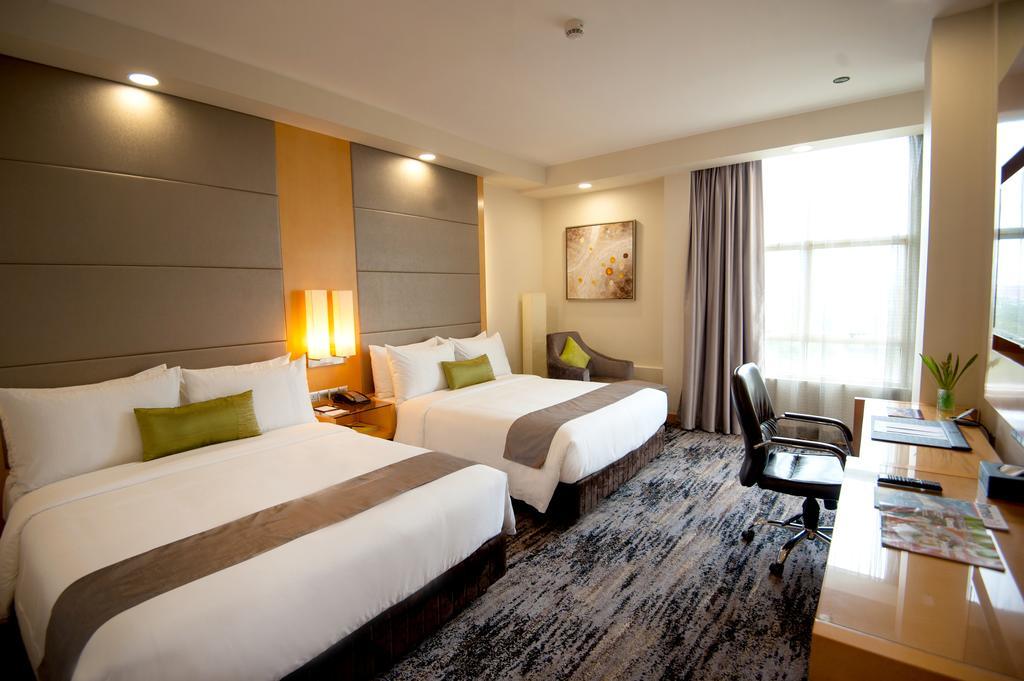 Set atop Plaza Merdeka Shopping Centre, The Waterfront Hotel Kuching offers guest rooms with modern designs. If you are lucky enough, you will get rooms with city view and a bathtub. Boasting a semi-outdoor infinity pool and 2 dining options, which are Cafe Via Mare that serves buffet breakfast daily as well as all-day dining, and also Kilig Bar-Lounge that offers drinks, snacks and live entertainment. Having a quite strategic location, where Kuching Waterfront is 270 m from The Waterfront Hotel Kuching, while Sarawak Museum is 500 m from the hotel.
Address: 68 Jalan Tun Abang Haji Openg, 93000 Kuching, Malaysia.
Price: From RM 236/ night
To view more information: http://thewaterfrontkuching.com/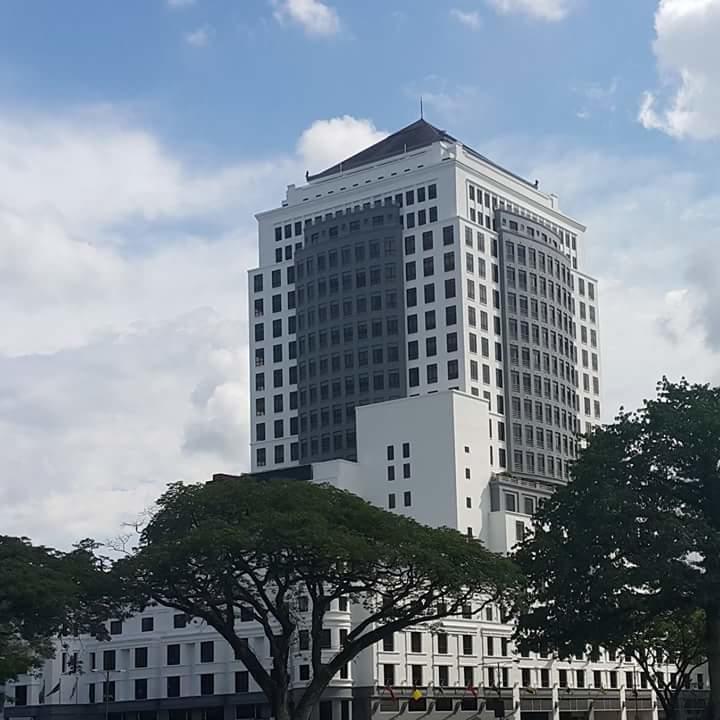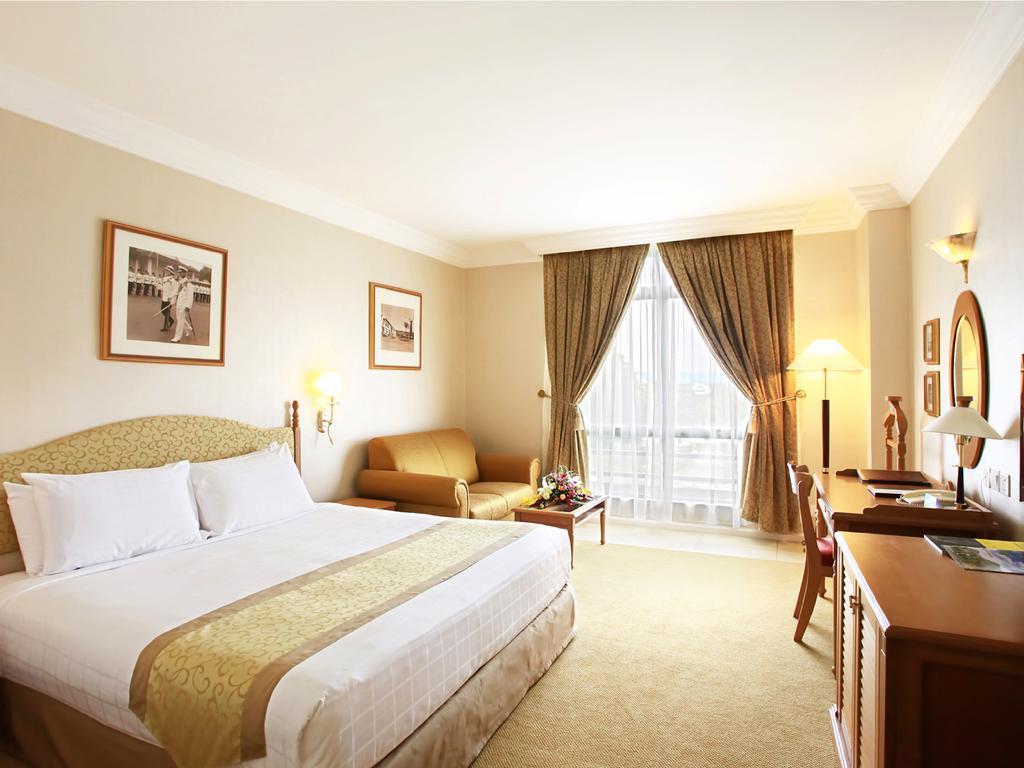 Merdeka Palace Hotel & Suites Kuching located in the city of Kuching sits close to the Waterfront Kuching which is just 5 minutes driving distance away. It is also nearby to Sarawak Art Museum, Sarawak Museum, St. Thomas Cathedral and Sarawak Islamic Museum. You can enjoy the health center, gym, swimming pool and sauna facilities during your stay at this hotel. You can also dine at it's The Ristorante Beccari Italian restaurant, Aurora Court, Seattle Coffee & Tea and La Havana Cigaw Divan.
Address: Jalan Tun Abang Hj Openg, Taman Budaya, 93000 Kuching, Sarawak
Price: from RM115/night
For more information: http://www.merdekapalace.com/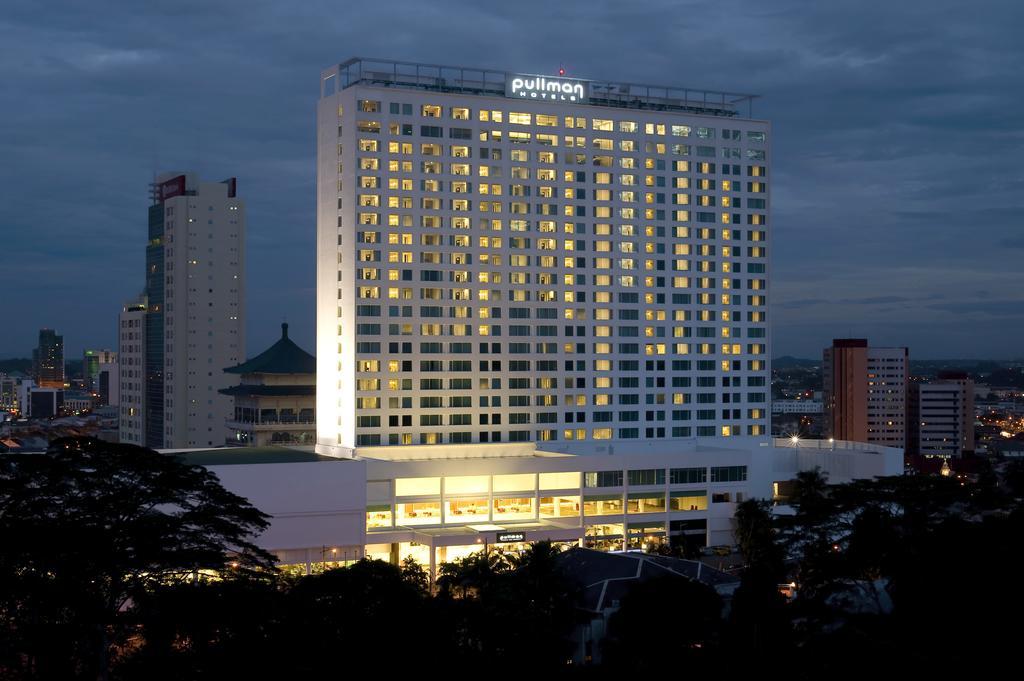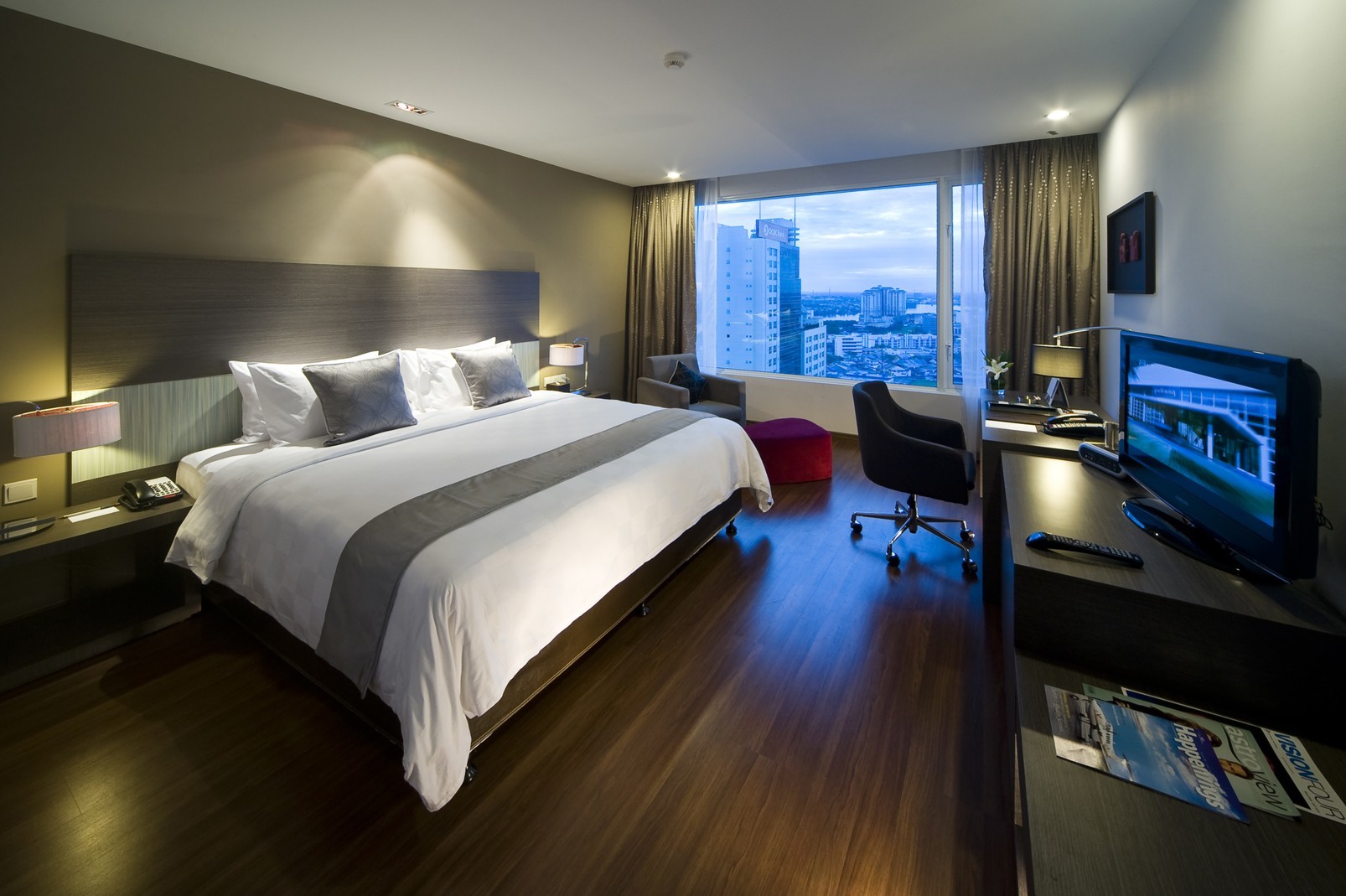 Pullman Kuching is a 5-star hotel and resort in Kuching city facing the Sarawak River. It is close to the Sarawak Museum, St. Thomas's Cathedaral and the Kuching Waterfront Bazaar which is 8 minutes driving distance away. You will receive a world-class service during your stay in Pullman Kuching. It is suitable for business travelers due to it's location within the inner city area and would like to combine with bits of leisure with the surrounding attractions. Hornbill Fountain, Chinese History Museum, Unika Borneo Art & Artifacts, Hong San Temple and Sri Srinivasagar Temple are some attractions within 500 m distance from the hotel.
Address: 1A Jalan Mathies, 93100 Kuching Sarawak
Price: from RM217/night
For more information: https://www.pullmankuching.com/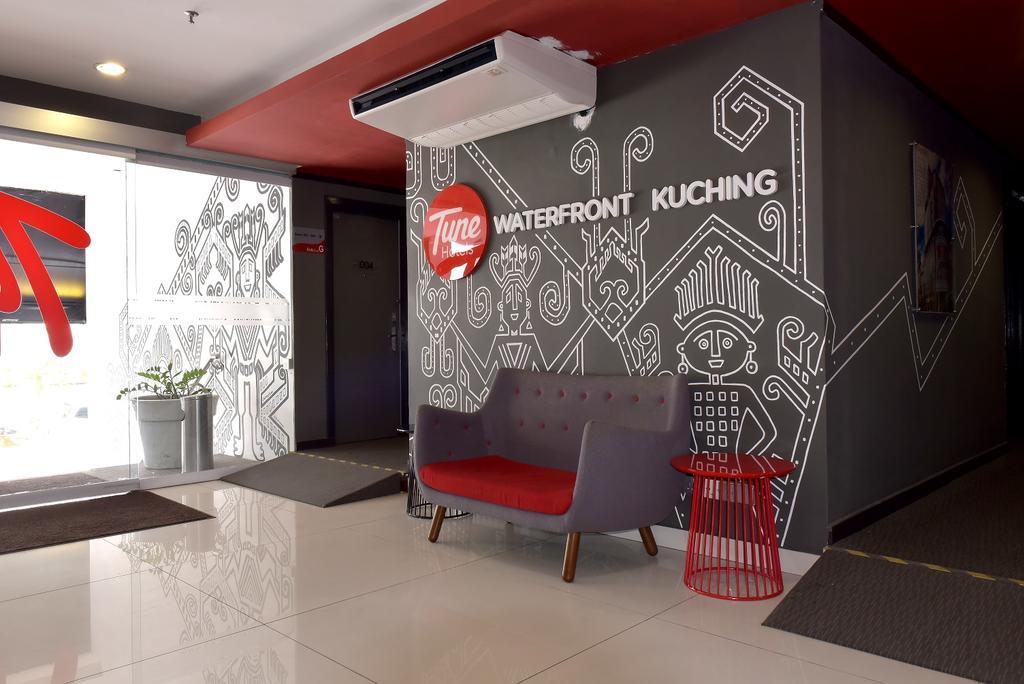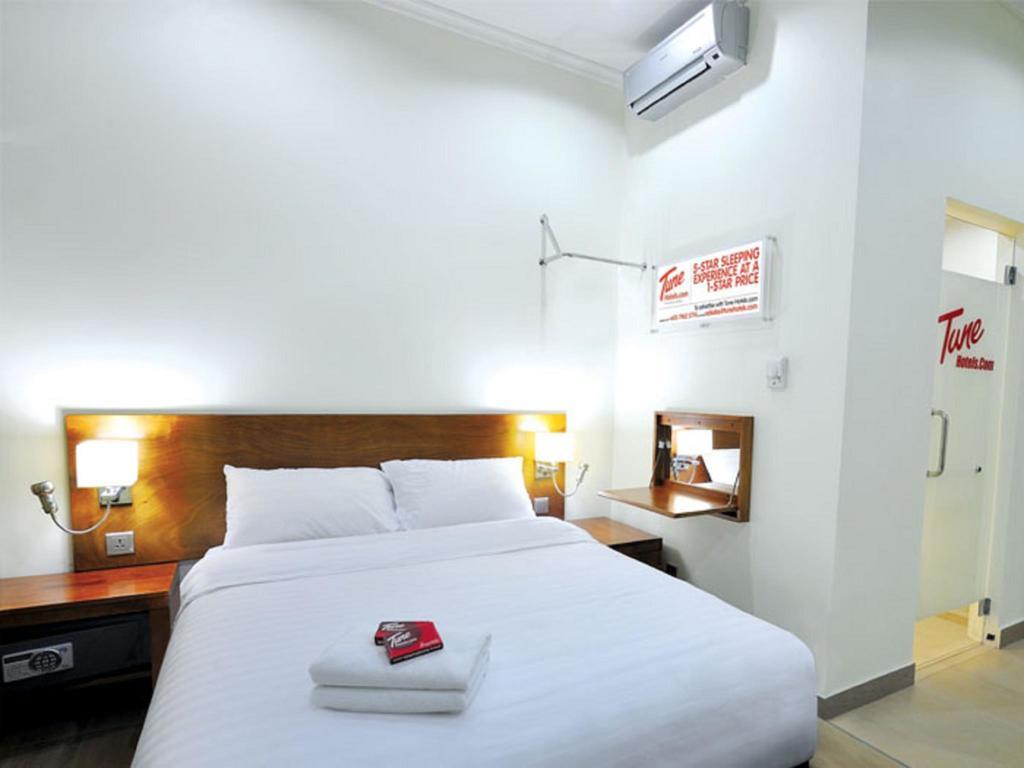 Located in the heart of Kuching city centre, Tune Hotel is located 700m away from Waterfront Kuching while 15 minutes away from Kuching International Airport. It offers basic rooms with an attached bathroom for travellers looking for simple and budget stay. Also, it is 45 m to Upside Down House Kuching, 350 m to Hills Shopping Mall and 1.3km to Sarawak Museum. So if you wish to access these destinations easily and would like to stay in a simple way, Tune Hotel would be your best choice.
Address: Jalan Borneo, Off Jalan Tunku Abdul Rahman, 93100 Kuching, Sarawak, Malaysia.
Price: From RM 72/ night
For more information: https://www.tunehotels.com/malaysia-hotels/waterfront-kuching-sarawak/
Save time when you book through LetsGoHoliday!
Save money when you apply our LetsGoHoliday's promo code!