TOP 5 Kuching Hotel, Sarawak
Located in the east of Malaysia, Kuching is the capital city of Sarawak, and is situated on the wider island of Borneo.
Knowledge of the day: Did you know why Kuching is named "Kuching"?
This is said to come from a miscommunication during the colonial period when the local people were asked the name of the city and thought that James Brooke, the first British Rajah of Sarawak, was pointing to a cat. As such they replied 'kucing', the Malay word for cat. Once you reach the city, you will be welcomed by the statues of cats, they even have a Cat Museum and a Kuching Mosque in pink colour. Not kidding, it's true!
Many tourists flock to Kuching to learn more about the unique culture found in this part of Malaysia, you can visit the Sarawak Cultural Village. There are live demonstrations which will teach you ancient techniques such as weaving, bamboo carving, and bead making. It's very fun when you first hand on. Some other tourist destination you don't want to miss is Kuching Waterfront, the Astana which has a unique history during the time of Charles Brooke, Cat Museum, Kuching Mosque, Sarawak Museum, Fort Margherita and The Old Courthouse.
If you would like to explore some natural reserves, you can go to the Bako National Park and Gunung Gading National Park where the world largest flower, Rafflesia, grows. Not forgetting the turtles, you can visit Satang Turtle Island National Park and meet the turtle and if you go during their breeding season, you may see the turtle hatch.
If you are planning to Kuching already, we're here to help on your trip! Instead of looking through a large selection of accommodation, we have pre-picked the top 5 hotels in Kuching for your convenience. Ranging from RM 72 to RM 236, we serve all kinds of customer need no matter you are a budget kind of person or looking for a 5 stars luxury hotel.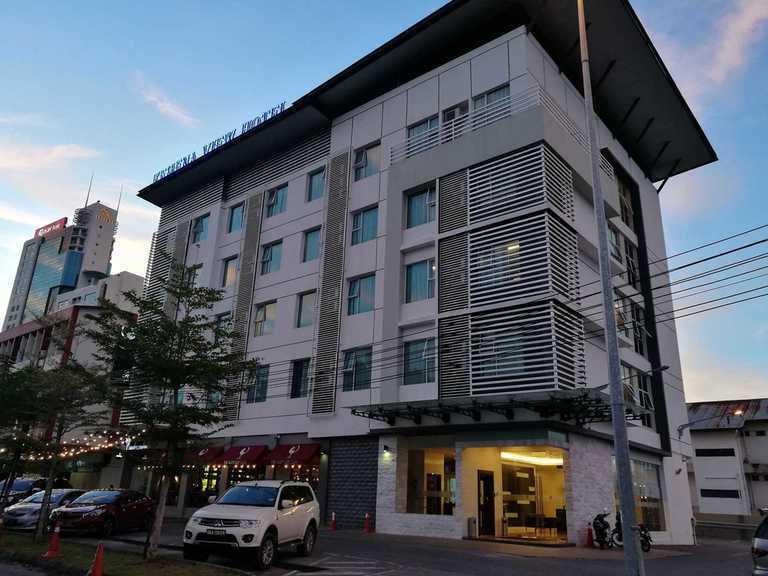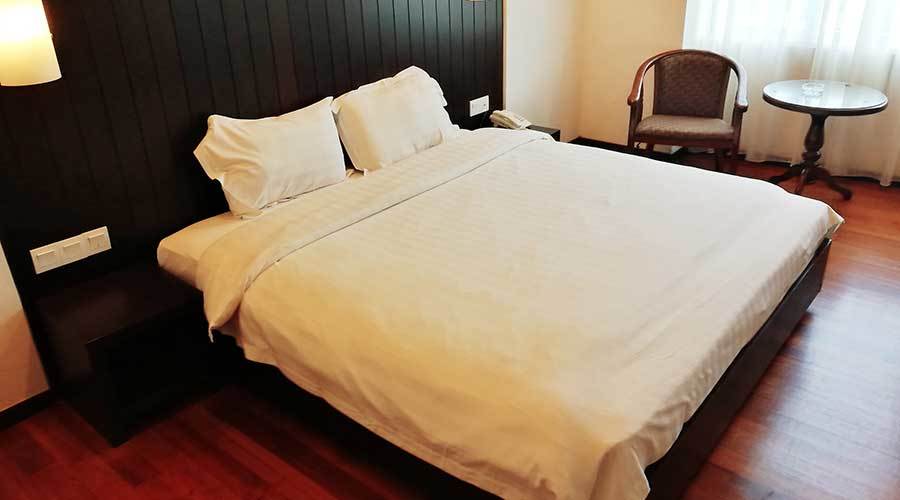 Kemena View Hotel is located in the heart of Kuching, offering a delightful accommodation with reasonable price. We believe that Kemena View Hotel is the only one which provides different styles of rooms in the Kuching Town. Conveniently located, this hotel offers easy access to shopping, food and entertainment facilities. Therefore suitable either for a family vacation or a business trip. The hotel aims to make their service to their guests a special and memorable one.
Address: 145-146, Section 51 KTLD, Off Jalan Song Thian Cheok, 93100 Kuching, Sarawak.
Price: From RM 160/ night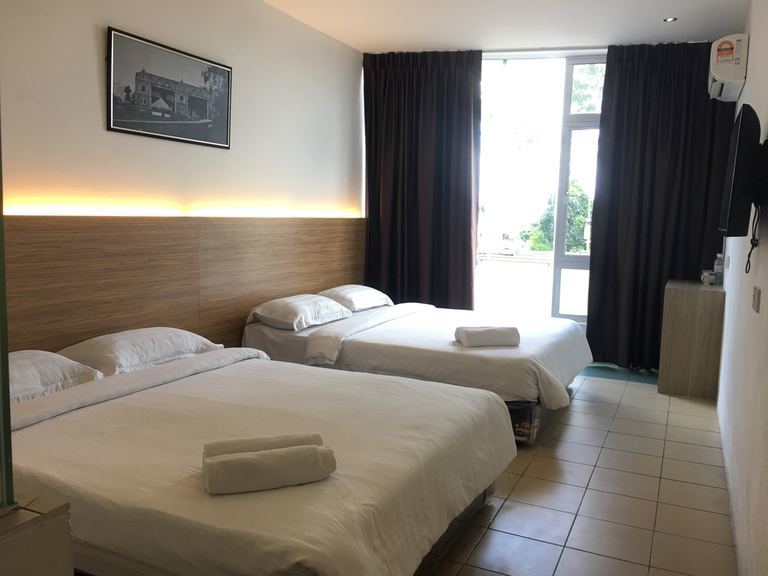 Strategically located, Place2Stay@Kenyalang is placed within 5 minutes drive from Kuching town centre while 10 minutes drive to Kuching International Airport. Moreover, it is with short distance to Vivacity Mega Mall, The Spring shopping mall, Cityone mall, Kenyalang shopping centre and food centre, Government administration centre (Simpang Tiga), Swinburne University (Sarawak Campus) as well as 15 minutes drive to Borneo Convention Centre (BCCK) and 5 minutes drive to Borneo Medical Centre. Therefore, this hotel is ideal for all kinds of travellers no matter you come to Kuching for a holiday trip, visiting the nearby university or to seek medication. This hotel strives to provide comfortable accommodation as well as budget-friendly rates.

Address: 1st Floor Lot 5438 Lorong Penyau 7, Chawan Road, 93300 Kuching, Sarawak.
Price: From RM 72/ night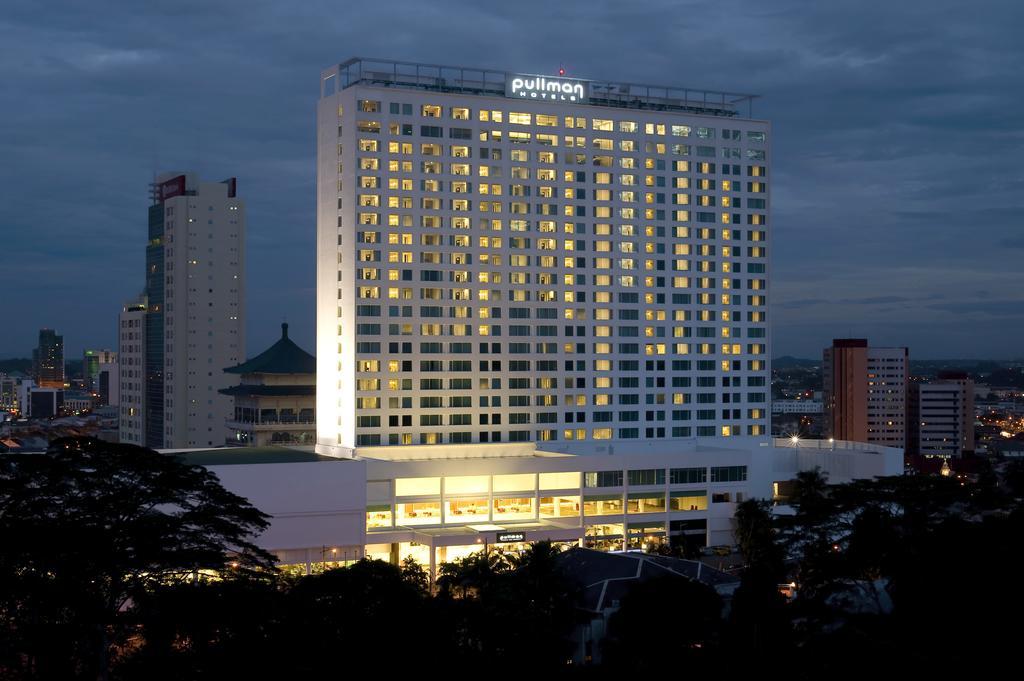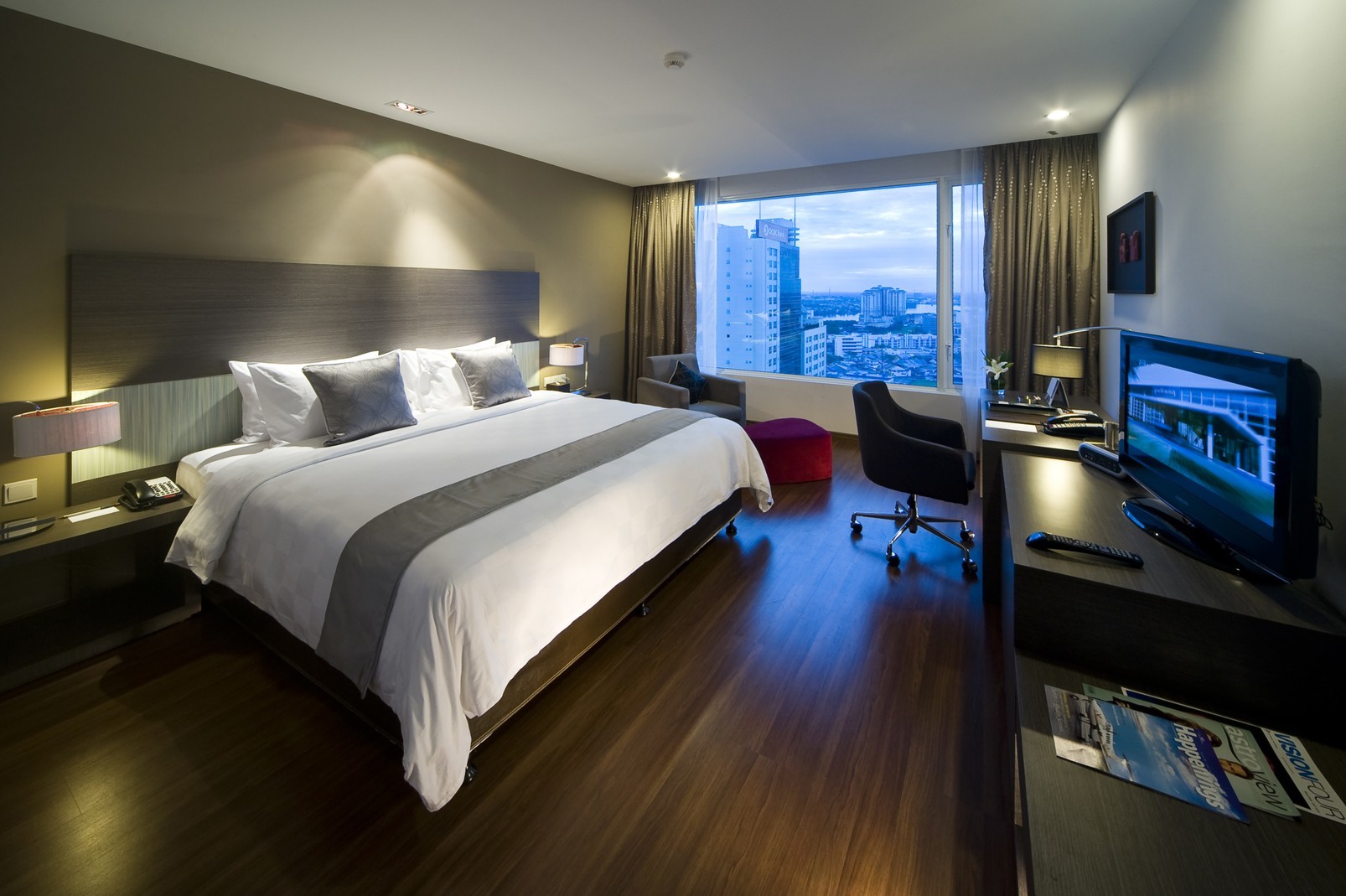 Pullman Kuching is a 5-star hotel and resort in Kuching city facing the Sarawak River. It is close to the Sarawak Museum, St. Thomas's Cathedaral and the Kuching Waterfront Bazaar. You will receive a world-class service during your stay in Pullman Kuching. It is suitable for business travelers due to it's location within the inner city area and would like combine with bits of leisure with the surrounding attractions. Hornbill Fountain, Chinese History Museum, Unika Borneo Art & Artifacts, Hong San Temple and Sri Srinivasagar Temple are some attractions within 500 m distance from the hotel.
Address: 1A Jalan Mathies, 93100 Kuching Sarawak
Price: from RM217/night
For more information: https://www.pullmankuching.com/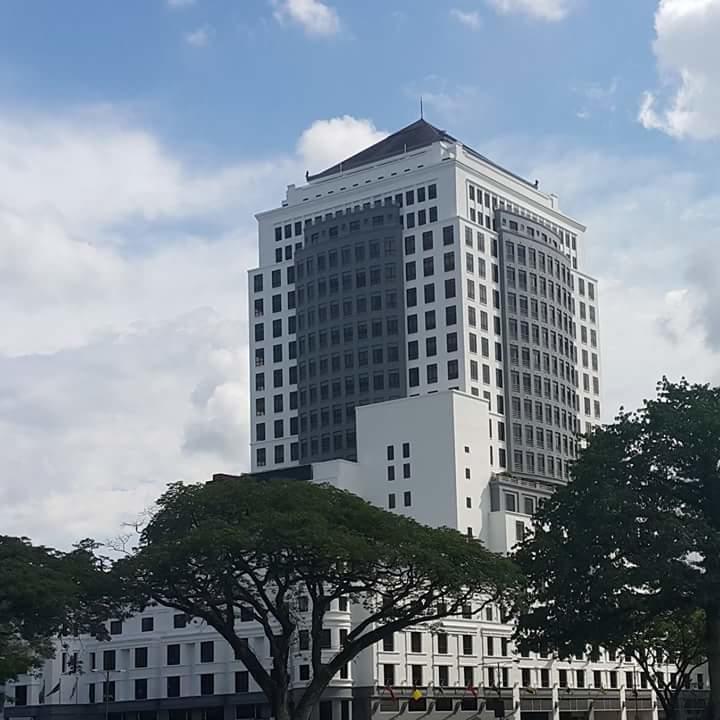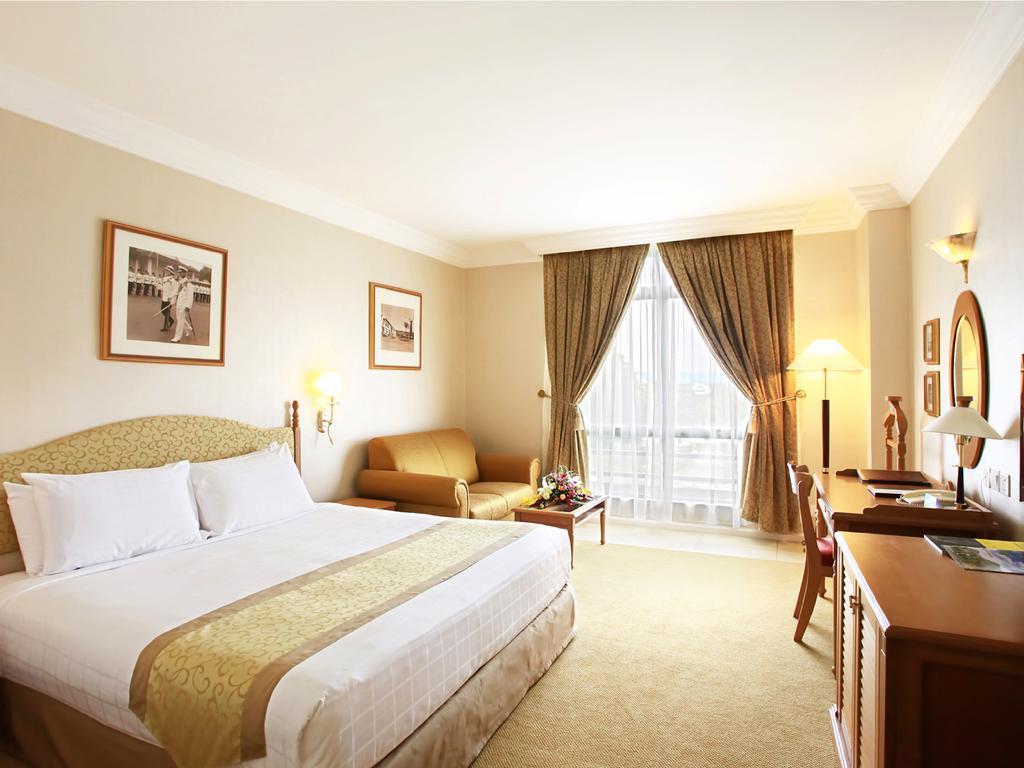 Merdeka Palace Hotel & Suites Kuching located in the city of Kuching sits close to Sarawak Art Museum, Sarawak Museum, St. Thomas Cathedral and Sarawak Islamic Museum. It is also nearby to Plaza Merdeka and the Waterfront. You can enjoy the health center, gym, swimming pool and sauna facilities during your stay in this hotel. You can also dine at it's The Ristorante Beccari Italian restaurant, Aurora Court, Seattle Coffee & Tea and La Havana Cigaw Divan.
Address: Jalan Tun Abang Hj Openg, Taman Budaya, 93000 Kuching, Sarawak
Price: from RM115/night
For more information: http://www.merdekapalace.com/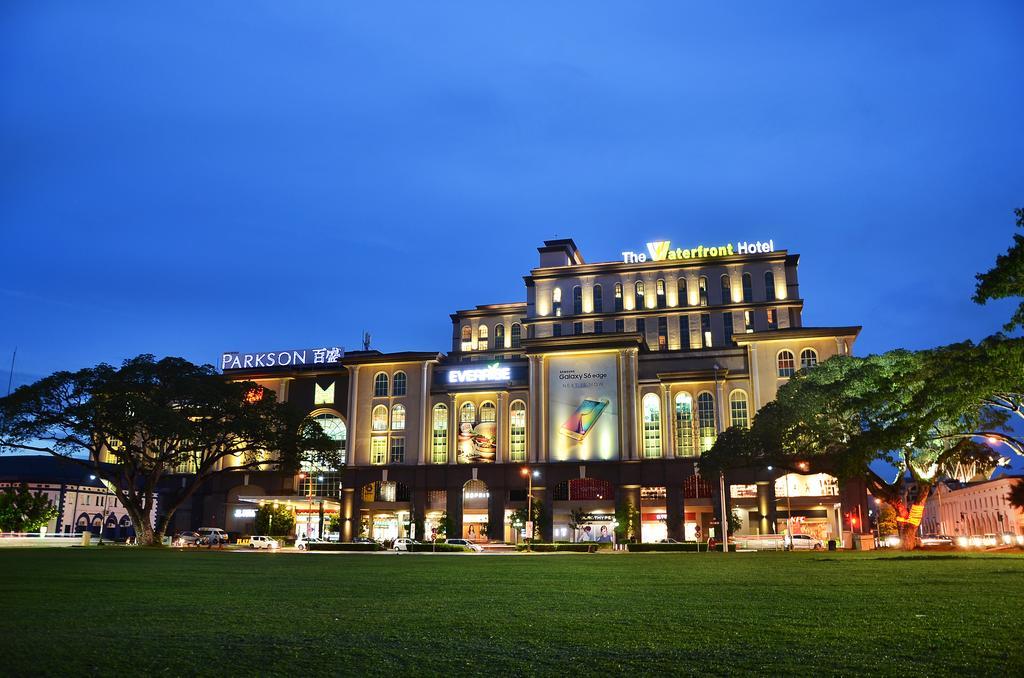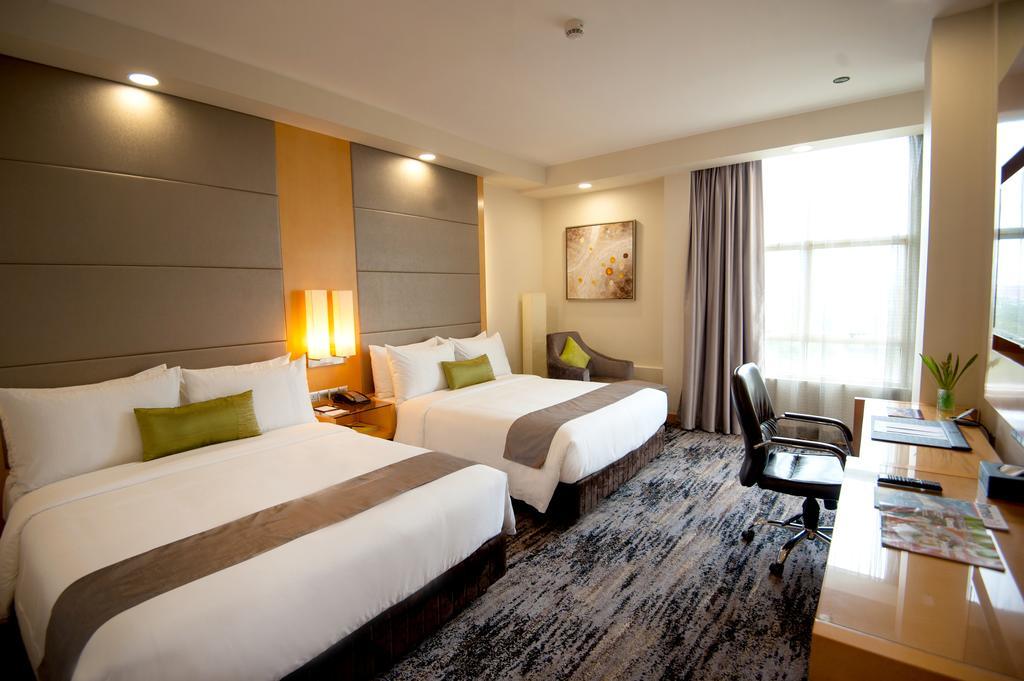 Set atop Plaza Merdeka Shopping Centre, The Waterfront Hotel Kuching offers guest rooms with modern designs. If you are lucky enough, you will get rooms with city view and a bathtub. Boasting a semi-outdoor infinity pool and 2 dining options, which are Cafe Via Mare that serves buffet breakfast daily as well as all-day dining, and also Kilig Bar-Lounge that offers drinks, snacks and live entertainment. Having a quite strategic location, where Kuching Waterfront is 270 m from The Waterfront Hotel Kuching, while Sarawak Museum is 500 m from the hotel.
Address: 68 Jalan Tun Abang Haji Openg, 93000 Kuching, Malaysia.
Price: From RM 236/ night
To view more information: http://thewaterfrontkuching.com/
Meow Meow Meow! Book your holiday with LetsGoHoliday to enjoy our latest promotion.
Click here to view the latest offer!