Best Kuantan Hotels Near Beach
Do you know that the months of June to August are the best time to visit the beaches and islands along the East Coast of Peninsula Malaysia? The weather would be hot and sunny the whole year time but the sea breeze from South China See helps to cool it down for a bit. November till February are the months not recommended for visits in the area due to the North-East Monsoon.
Seems like we have quite a n extra time to look around and book our hotel. We can even have an early vacation from April to June. There will be plenty time to bathe in the sun by the beach like our friend, Olaf, here.
Kuantan is one of the main destinations in the East Coast of Peninsula Malaysia. It hosts a number of beautiful beach such as Pantai Teluk Cempedak, Pantai Cherating, Pantai Balok and Pantai Pelindung. These are just to name a few and you might already have some beach spots already been planned for your itinerary in Kuantan. And you would have imagine that your typical day wll be like this.
Wake up in the morning, look out to the seaview from your hotel room. It's a nice weather outside. It will be a good day today so yes, it's a beach day. But don't forget some of these essential items that you'll need later at the beach. Sunscreen, beach mat, water resistant bag, water bottle, first aid kit and flip flops!
Or perhaps you're feeling a bit extra today, so you might as well bring your favourite hat, towel and some snacks. You won't be travelling far from your hotel to the beach so you wouldn't need to bring a change of clothes. But wait, you must have booked a hotel near to the beach. If you still haven't, that you'd better read our selection of 5 best hotels near the beach, here in Kuantan.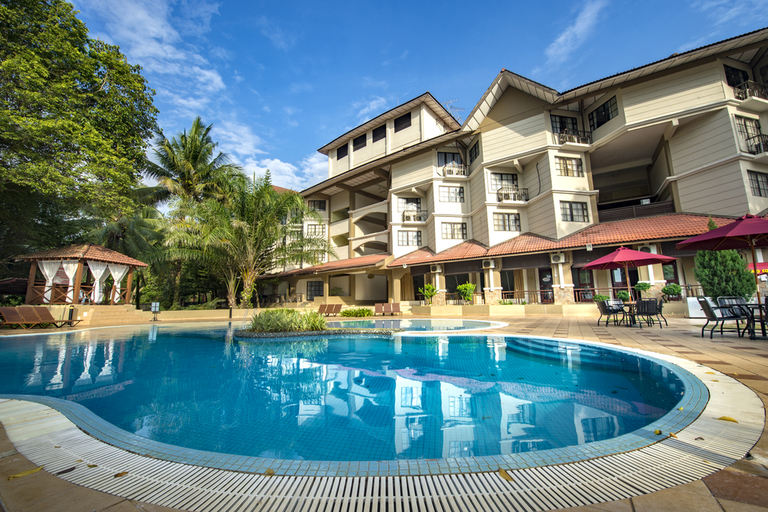 eRYAbySURIA Cherating is located along the coastline of Pantai Cherating, facing the South China Sea. You will enjoy the view of white sandy beach and blue water from this hotel.
Eventhough it is at a distance of 45 km away from Kuantan, it is close to a number of tourist attractions such as Tasik China, Gua Charah, Turtle Sanctuary and Kampung Kebudayaan Cherating. You will also get a chance to observe fireflies during your night visit to Libok. This hotel provides a swimming pool if you'd like to have some extra soak in the water after a long day at the beach.
Address: KM32.5, Jalan Kuantan/Kemaman 26080 Cherating, Pahang Malaysia
Room Rate: From RM 210/ night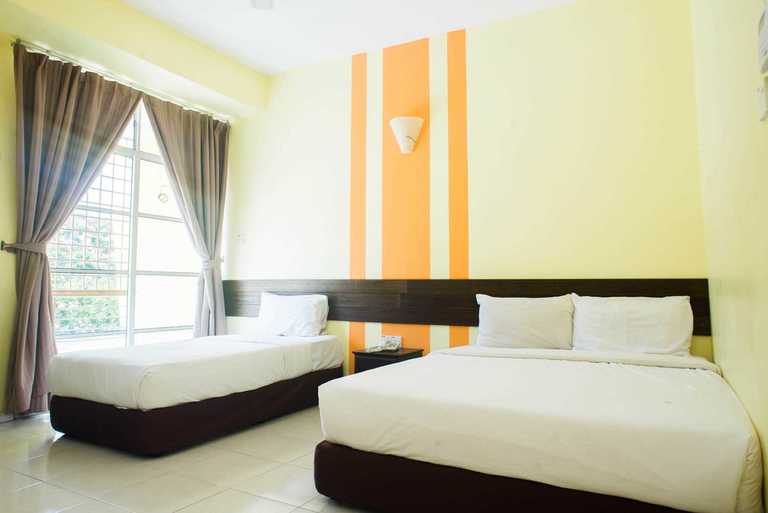 Sun Inns Hotel Kuantan will bring some twist to your stay in Kuantan. The hotel is a rest house which consists of 5 double storey houses with a total of 38 rooms. You can choose the type of room that you'd like to stay in.
This hotel would suite travellers who prefers comfortable and clean accommodation in a budget in the area of Kuantan. Teluk Cempedak is only 7 km away so you can easily reach the beach from this hotel.
Address: 13, 15, 17, 19 and 21, Lorong Bukit Ubi 63, 25000 Kuantan, Pahang
Room Rate: From RM 65/ night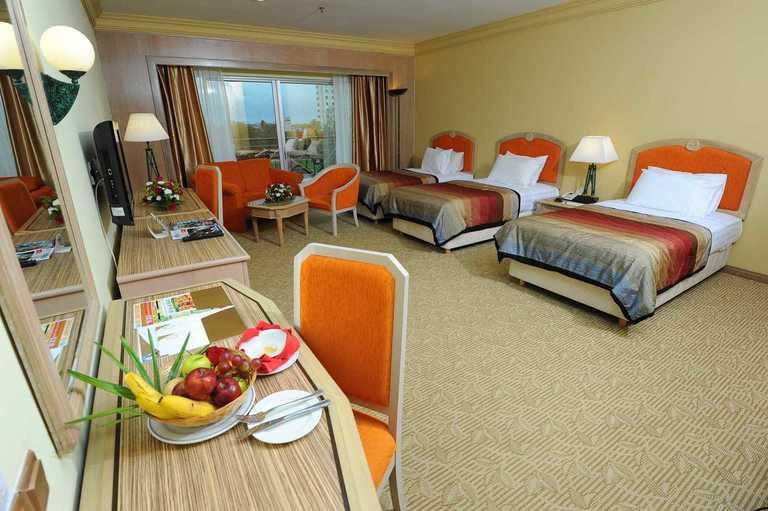 Grand DarulMakmur Hotel is a hotel within the commercial business centre of Kuantan town. If you are someone who would like to be close to the beach but still prefer to be within the city area, this hotel might suits to your taste.
There's a huge swimming pool for you to swim in as well. It's a grand 4 star hotel and you can enjoy an outdoor dining experience from it's Senja Poolside Terrace. It's Restoran Seri Suria also serves delicacies of traditional Malay cuisine for you to try.
Address: 5 & 10, Lorong Gambut Off Jalan Beserah, 25300 Kuantan, Pahang
Room Rate: From RM 225/ night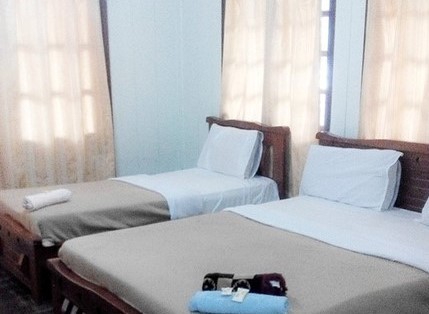 Lagoona Villa Resort is located in Cherating, Pahang. If you are someone who prefer adventures more than just strolls along the beach, you might like this resort. It offers kayaking, jungle tracking and camping.
The beach? Pantai Cherating is within less than 10 km from this hotel so you can still enjoy your long awaited time at the beach.
Address: Km 43, Jalan Kuantan-Kemaman, 26080 Kuantan, Pahang
Room Rate: From RM 85/ night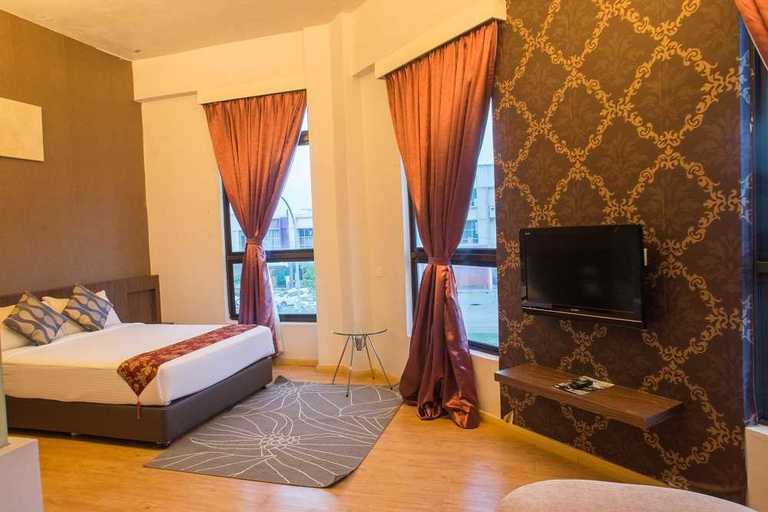 Sri Manja Boutique Hotel is located in Bandar indera Mahkota, Kuantan. If you are coming to Kuantan for business purposes but also would like to spend your leisure time here at the beach, then this hotel is for you.
This hotel provides in room dining services and express lunch and it is only 5 minutes drive from Kuantan Town. Again, the beach? You can reach Pantai Teluk Chempedak within 10 minutes driving time from this hotel.
Address: B2-34, Jalan IM 7/1, Bandar Indera Mahkota, 25200 Kuantan, Pahang.
Room Rate: From RM 128/ night
We have special discounts for your bookings! Use our promo code while booking your hotel with us!