First Time Getting Travel Insurance? Here's What You Need to Know
Are you travelling soon? No matter how much you prepare for your trip, some things don't always go according to plan.
If you want to achieve a smooth, headache-free holiday (and who doesn't?), travel insurance is the key. While you have your
consumer rights
from the Malaysian Aviation Consumer Protection Code 2016 (MACPC), there are travel inconveniences that are not normally covered.
For instance, travel insurance can protect you from other unforeseen events like medical emergencies or emergency medical evacuation.
As always, it pays to do a little bit of research. Don't head over to the airport without knowing everything you need to know about travel insurance! It makes all the difference when it comes to giving you the peace of mind you deserve on your holidays!
Do I need travel insurance?
In most cases, Malaysians have travelled without any problems before and see it as a needless expense. Others live under the impression that nothing unfortunate will happen to them.
However, imagine getting injured or ill during your trip. Emergency medical treatment in foreign countries can be costly. For these alone, travel insurance is worth every Ringgit!
Without insurance, an illness or injury may not just ruin your holiday, but would likely have financial consequences for the costs of the treatment for years to come.
The rule of the thumb is, it's best to get travel insurance if you're travelling overseas as your health insurance typically does not cover emergencies when you're abroad.
What are the situations where travel insurance will cover me?
When you're travelling abroad, travel insurance can protect you in more ways than one. Here are some of the situations that travel insurance can protect you:

Flight delays and trip cancellation – When your flight is canceled or delayed, your travel insurance will give you compensation, normally based on the number of hours you are affected.

Medical emergencies and evacuation – If you experience a medical emergency abroad, your insurance will pay for the hospital expenses and the cost of returning to the home country.
Lost baggage and personal belongings – Travel insurance can reimburse you for the actual price when your baggage or personal belongings are lost, damaged, or stolen while traveling
Accidental death and dismemberment – You will get a lump sum of up to the benefit limit in your policy for the loss of life or limb.

Keep in mind that travel insurance does not cover everything.

If you want to extend your travel insurance coverage, you can choose to add optional extras at an additional premium.
There are dozens of other types of add-on for your travel insurance which may vary from one insurance company to another.
Sports – This coverage will cover you for any injury as a result of a sporting activity mishap.
Terrorist attacks – Cancelled your trip due to acts of terrorism. Your stand to recover your travel costs.
Natural disasters – You will be covered for travel expenses if your flight is disrupted due to natural disasters like typhoons or earthquakes.
Funeral and burial expenses

– This will cover the cost of your funeral and burial expenses in the unfortunate event that you or a travel companion passes away.



With the option to extend your policy, you can easily tailor your travel insurance to suit your needs. Having the coverage that's right for you enables you to leave all your worries behind.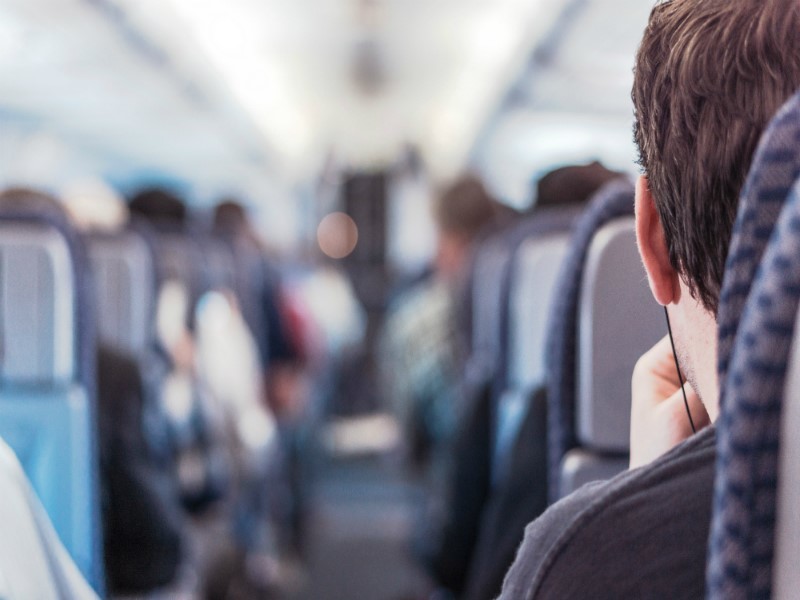 What situations are excluded from travel insurance coverage?
When you have found the right travel insurance according to your travel needs, you might want to check out the limitations of your insurance policy.
Generally, what the plan does not cover varies on the individual plans purchased from an insurance company. If a specific coverage you want is not on the list, then you're not covered.
Here are some of the exclusions you'll typically find in travel insurance:
Pre-existing medical conditions
Losses which arise as a result of you being drunk or under the influence of drugs
Extreme sports like skydiving or bungee-jumping
Winter sports such as skiing or snowboarding
Remember too that your travel insurance provider will give you a list of covered reasons for trip cancellation. This means that you are not covered for reasons that are not on the list.
Types of Travel Insurance Plans
There are two main types of travel insurance plans you can choose from – single and annual trip insurance. A single trip policy will cover you for one trip abroad while an annual trip covers you if you're traveling more than once in a year.
Choose a single trip policy if you're only going away once within the year. As a general rule, an annual cover can help you save more money if you're travelling more than twice a year and also beats the hassle of taking out a single policy each time.
The type of plan you choose will affect your premium. A comprehensive insurance plan with optional benefits such as terrorism and natural disasters will cost more than a basic, no-frills insurance plan.
What should I look for when buying travel insurance?
The best protection doesn't always mean it covers everything you need; hence you should look for the one that's right for you.
When you actually look at the fine print, you'll see that the policy may not be as good as you thought. Also, when you try to compare two similar insurance plans, but one is cheaper, don't just go for the cheaper one right away. The devil is in the details, and you might get smaller compensations, claim processes might take longer, or there are too many rules in the fine print.
As the saying goes, you get what you pay for. Make sure your travel insurance will cover you in cases of emergency and, if necessary, take you home immediately.
What are the common mistakes people make when purchasing travel insurance?
When it comes to purchasing insurance, it's common to make mistakes. This, in turn, can hurt your pocket if not pointed out.
Before you make your first purchase, here are four common mistakes that people make.
Not reading the policy document carefully. As dull as it may seem, it pays to read the fine print. This can help you know what you are and are not covered for.
Skipping the optional coverages. You may think that you won't need extra coverage in the future. However, if you're an adrenaline junkie, you will need that additional policy in case you, say, break your leg bungee-jumping in New Zealand.
Getting the wrong insurance. Most people just take blindly the first policy that comes their way. You can waste your money buying policies that you will not benefit from. When you purchase insurance, make sure you understand the policies you are getting.
Under-insuring or Over-insuring an insurance policy. It can be difficult to determine how much primary insurance you really need, so most people end up purchasing too much or too little of what they need.


Check out friendly words of advice from GoBear. Consider the following to help you get an idea of how much coverage you need:
Your travel destination. You may need additional protection for emergency medical benefits and emergency medical transportation benefits depending on your travel destination.
Your travel budget. Budget travelers often opt for the cheapest plans that offer limited benefits. If you want to protect your travel investments, consider getting more coverage that fits your budget in case of travel mishaps.

Your travel style. If you're a relaxed traveler, you can skip the optional coverage. But if you're a thrill-seeker, you may need extra coverage for extreme sports.
Your pre-existing condition. Make sure to choose a plan that includes the pre-existing medical condition benefit.
The items you will bring. If you're packing expensive clothing and gadgets, it's best to get sufficient coverage for baggage.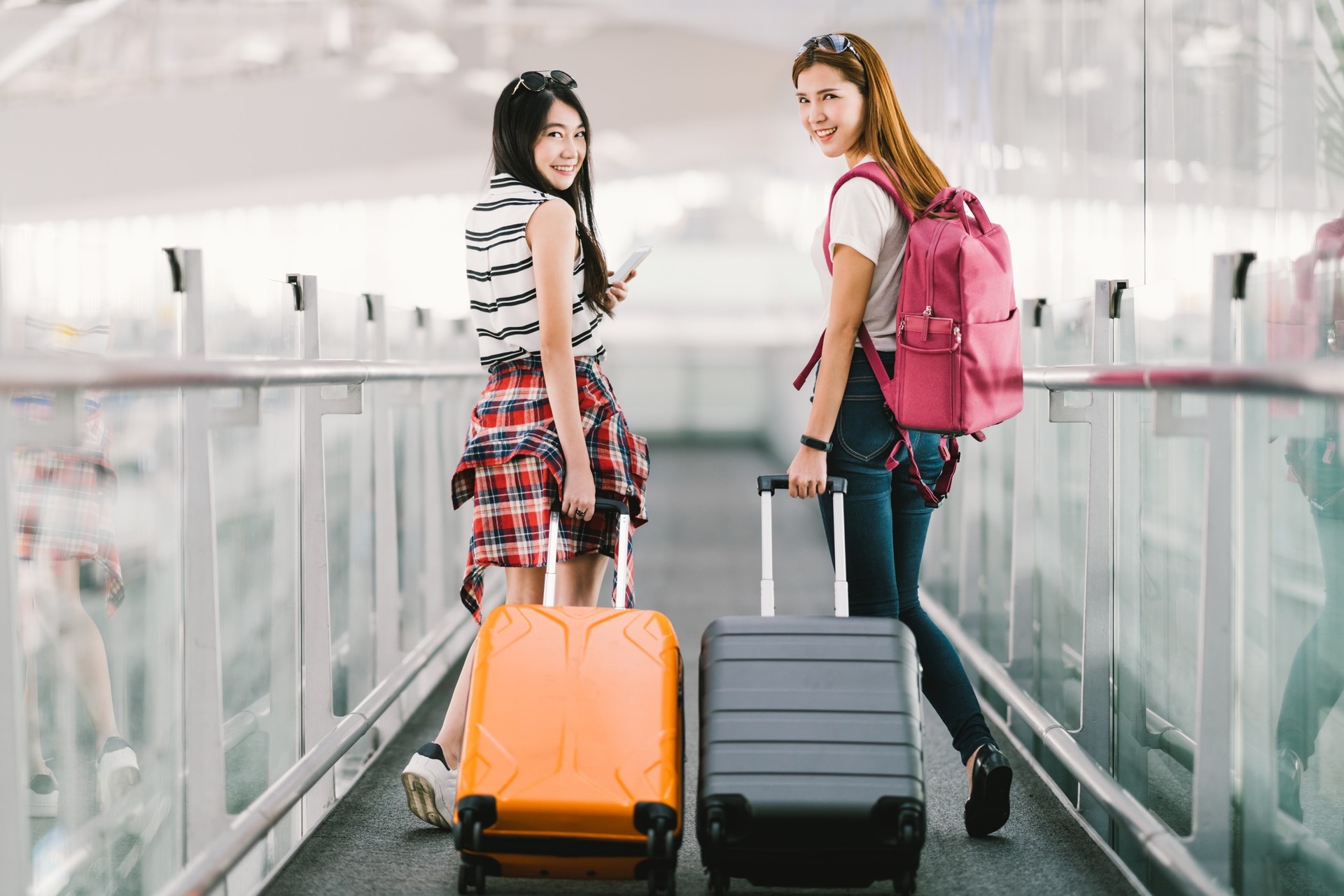 How do I make a travel insurance claim?
Nobody likes the idea of things going wrong on a holiday, but if you need to make a claim on your travel insurance, you want to be fully prepared.
Keep these points in mind to ensure the process claim is as stress-free as possible:
Contact your insurer immediately. When something goes wrong, you should speak to your insurer right away. Most insurers have a 24-hour assistance contact line so you can reach them anytime.
Make sure you have all the supporting documents. You'll usually need evidence to support your claim. Obtain all the necessary documents and submit them to your insurer so they can process your claim submission. These include but are not limited to:
- Booking confirmations and original receipts of your travel and accommodation including visas or other travel activities.
- Any cancellations for medical reasons to you or your immediate family member need to have proper recommendation and documents from a doctor.
- Stolen valuables will need a police report or lost baggage should have a form confirming this from the airport.
Submit your claims as soon as possible. You should file your claim within 30 days from the date of the unforeseen event.
Do keep in mind that when you make a claim, you will usually have to pay an excess, which is the amount of money you agreed to pay towards a claim that you make on your insurance policy.
Travel insurance is not where you want to cut corners. Before settling on a travel insurance plan, be sure to do your homework and choose the one that would best serve your needs. After all, the premium you will pay can save you far much more money when compared to the financial consequences you might face if you're not insured.
Author Bio:
April Capispisan is a content writer at GoBear. When April's not writing about financial products, she starts wanderlusting over all things Japan. She's also a total sucker for cats and all things Pusheen.