Attractions in Kota Kinabalu
Kota Kinabalu is a tourist hotspot in the Borneo Island, Malaysia. Geographic properties of the land has made Kota Kinabalu a frequently mentioned name in Malaysia's tourism. In this list you will explore both natural and man-made attractions that you may or may not have heard of!
To travel to this well known Island on the eastern side of Malaysia, tourists should opt to land at Kota Kinabalu International Airport that is about 8km from city center.
Without a doubt, places to visit is in abundance when you're in Kota Kinabalu. Here's a list of 5 top places that you definitely should visit!
1. Borneo Ant House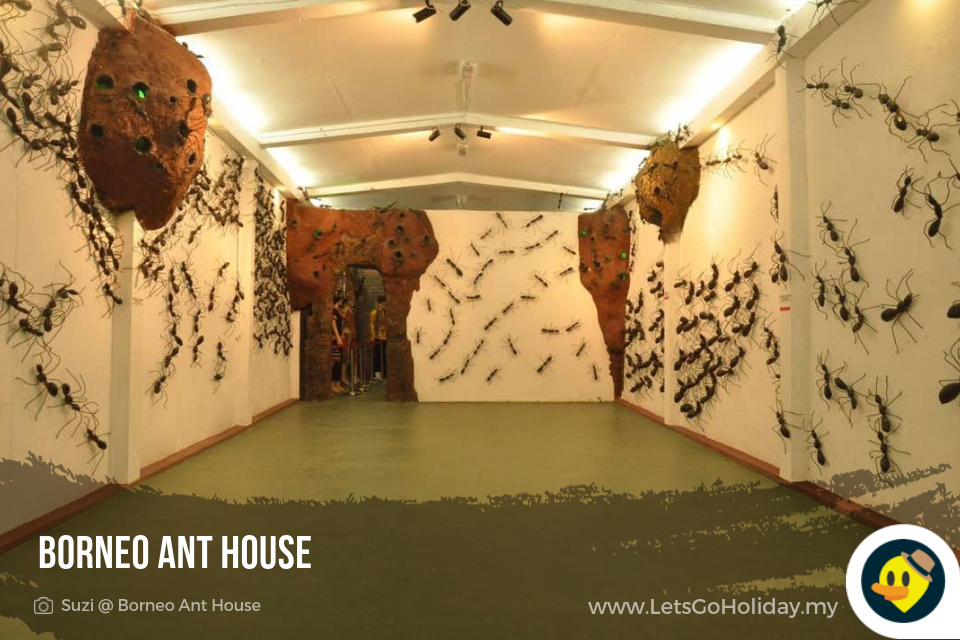 Borneo Ant House is a one of the newest tourist attraction spots in Sabah. Launched in 1 July 2017, it is an educational theme park that is a replica of an ant house.
It is located at Tuaran, approximately 41km from Kota Kinabalu city center and also a first and the biggest engraving gallery of underground ants.
For recreational travelers, there is a canopy walk surrounded by the greens of a park that you should definitely see. Borneo Ant House also has a whole lot of sculptures with informative knowledge about ants through years of research studies. Apart from that, there is also a Malaysia heritage and cultural gallery along with exhibition of swords of Borneo very suitable of audiences of various ages including children.
Operating Hours : Daily (8.00am - 5.30pm) except Friday
Location : Highway Tuaran- Tenghilan, 89207 Kg Kindu, Tuaran, SABAH Kg.Kindu , Tuaran, 89207 Tuaran, Sabah
Contact Number : +6011-26271373
Ticket price : Adult RM18/ Children RM9
2. Kipandi Butterfly Park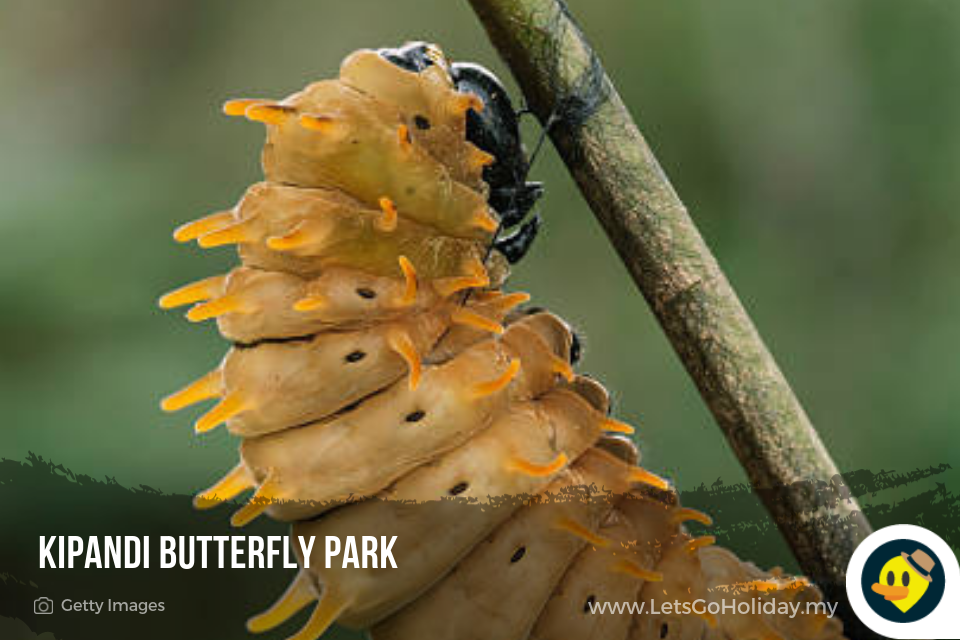 Kipandi Butterfly Park is a butterfly park suitable for a whole family located at approximately 36km from the city, it would take about 40 minutes of travel time by car to reach Kipandi Butterfly Park.
A little preview of this amazing butterfly park, there are over 100 species of butterfly, 3000 types of bugs and approximately 500 types of orkid that will for sure leave you mesmerized.
To all nature lovers, this is the destination made for you. Indulge in this wondrous butterfly park to not just escape from the stressful life in the city but also for peace of mind.
Operating Hours : Daily (9.00am – 4.00pm) except Friday
Location: Kampung Kipandi, Moyog ,Kota Kinabalu
Ticket Price :
Foreigners - Adult RM30/ Children RM15
Locals - Adult RM10/ Children RM5
3. Taman Tunku Abdul Rahman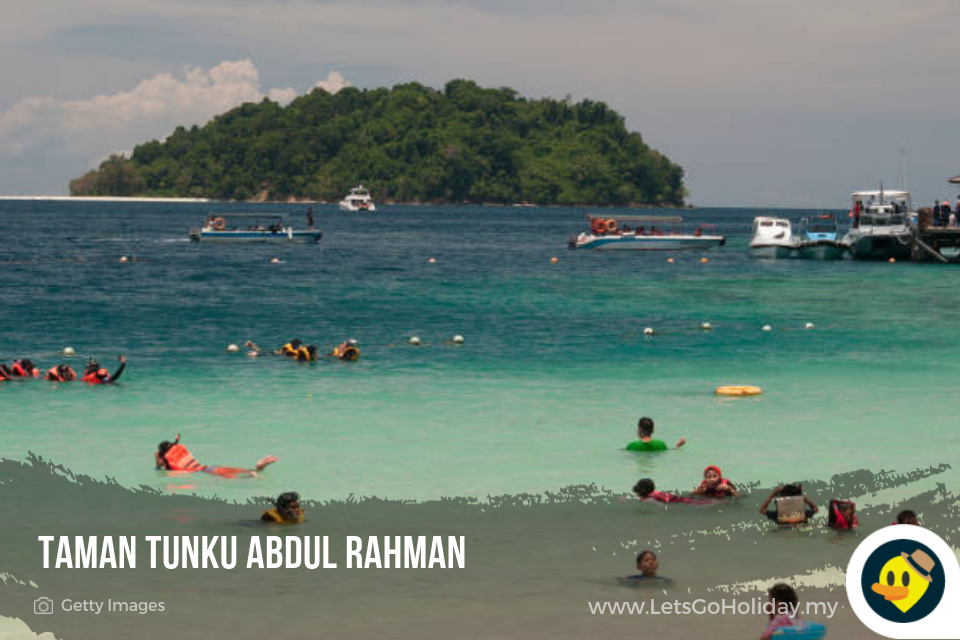 This is an ideal holiday spot for all beach lovers! Taman Tunku Abdul Rahman is a marine park consisting of 5 individual island that has been very famous among divers from all over the globe. The islands making up the whole Taman Tunku Abdul Rahman are Gaya Island, Sapi Island, Manukan Island, Mamutik Island and Sulug Island. Did you know that this marine park was established as a wildlife protection area by the government of Malaysia?
There are a few entrance fee packages offered that starts from as low as RM23 for adult and RM18 for children for one island access. For sure every island offers a different experience and worth every pennies spent.
Operating Hours : Monday to Friday (8.30am - 5.00pm)
Going cuti-cuti this holiday? Be sure to keep an eye for our latest promotion. Save more when you travel when you book using our promo code.
4. Atkinson Clock Tower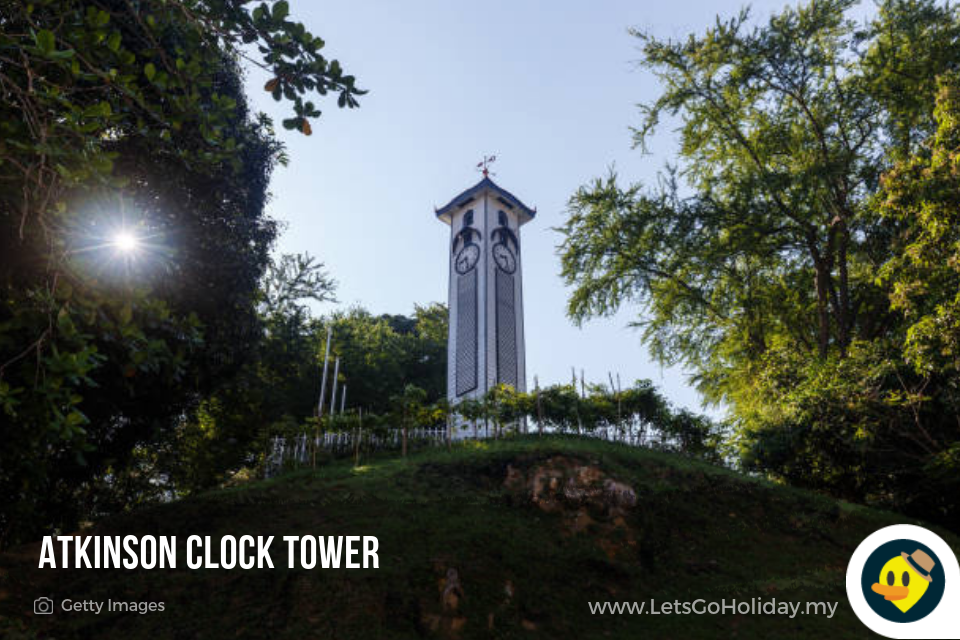 Trip to Kota Kinabalu will not be complete without Atkinson Clock Tower. This clock tower measures 15 meters tall has more than just its' aesthetic value to offer. Historically, it plays an important role. Built as a memorial to a Jesselton district's officer, Francis George Atkinson that lost his life when he was only 28 years old due to 'Borneo Fever' which is also known as malaria fever. Best of all, there are no entrance fee needed.
5. Jesselton Point Waterfront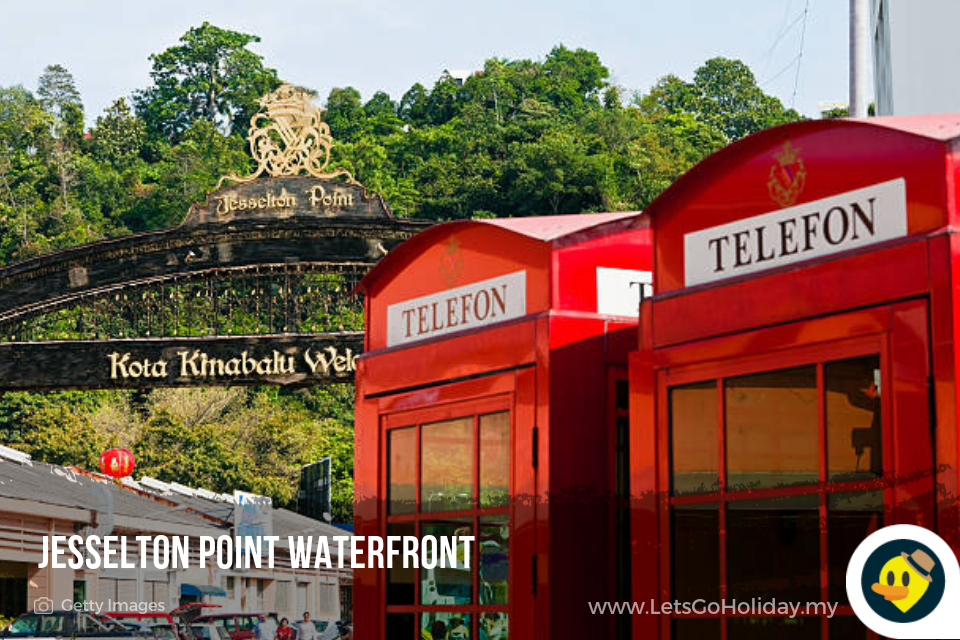 Jesselton Point Waterfront is a ferry terminal located on the nothern side of Kota Kinabalu city, Sabah. It has always been one of the top travel destinations in Kota Kinabalu.
It offers ferry service to Labuan and boat all five of the island at Taman Tunku Abdul Rahman. As scheduled, there are two trips to Labuan that are at 8:00am and 1:30pm from Kota Kinabalu. Also, this is the access point for 'island hopping' to all five of the islands around.
To all fishing enthusiasts, you're very welcome for a fishing experience here at Jesselton Point Waterfront for only RM 10.
Operating Hours : Daily (6.00am - 5.00pm)
Location : Kota Kinabalu, 88200 Kota Kinabalu, Sabah
Contact Number : +6088-235787
Hence, these are the 5 highly rated tourist spots in Kota Kinabalu that you shouldn't missed out on! And if you are looking for some high quality hotels and homestay, click on the link below.