Accommodation in Kota Kinabalu
Planning to visit Kota Kinabalu soon but haven't got your accommodations sorted out yet?

You may want to look into some of the accommodations like hotels, homestays or hostels depending on the budget and the size of the group you're visiting with. Here are some recommendations from us!
Le Meridien Kota Kinabalu Hotel
Situated at the heart of the Kota Kinabalu city's centre, Le Meridien's modern and contemporary room designs and interior are inspired by the diverse beauty of Sabah Borneo. Featuring rooms overlooking the stunning sea views of the South China Sea and the vibrant city of Kota Kinabalu, you will surely have maximum comfort staying here!

Location: https://goo.gl/maps/VWLfR2fWTaw

Rate: from RM466 / night

Website: Le Meridien Hotel

Basically, a budget hotel which makes guests feel like they're living in a high-class hotel. They believe in the philosophy of Traveling in Style without the expensive price tag. Their goal is to invite you to stay, rest and luxuriate with peace of mind.
Location: https://goo.gl/maps/s5i3f1qqQLC2
Rate: RM 139/night

Website: Eden54 Hotel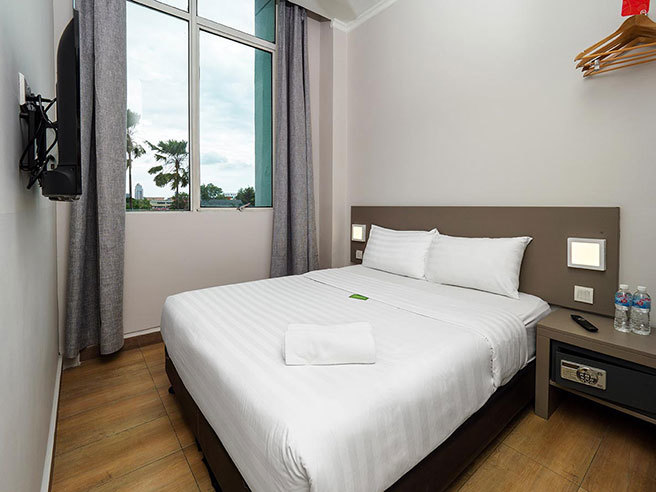 A pay-as-you-use hotel, room rates vary according to the facilities you choose. Part of the 1Borneo shopping mall, this relaxed hotel has modest rooms with bright decor and also come with ceiling fans and hot-water showers. Wi-Fi, air-conditioning, towel use and TVs are available for an extra charge.
Location: https://goo.gl/maps/X45SZNJmnrS2
Rate: From RM 90 / night
Website: Tune Hotel Kota Kinabalu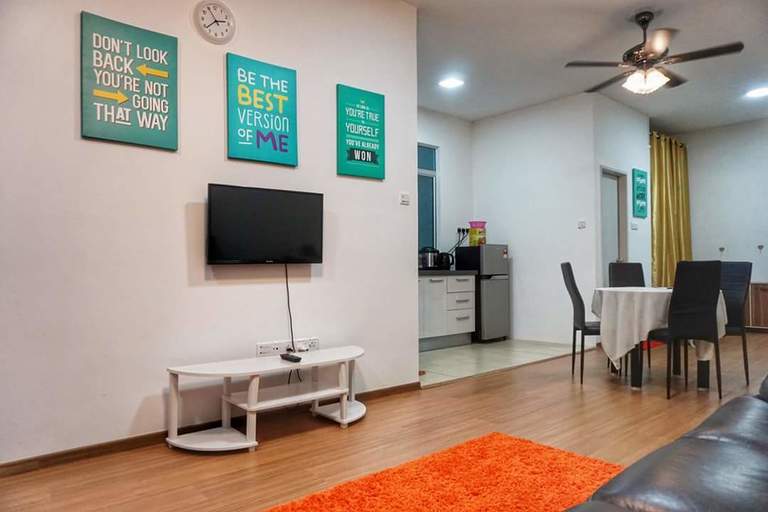 Dutz Urbanstay KK is a Semi-Detached Apartment with lift located in Kota Kinabalu, Sabah. The house is fully furnished and has spacious sizing of 1100 square feet. Not just spacious and comfortable, you will also get to enjoy a stunningly beautiful view of Kokol Hill right across the living room.
Location: Unit F-1-8, Jalan Sepangar, Ecopark Bukit Sepangar, 88450 Kota Kinabalu, Sabah (Google Map)

Rate: RM150/night

No. of Pax: 11

Rooms: 3
Harapan Homestay Sutera Avenue 1013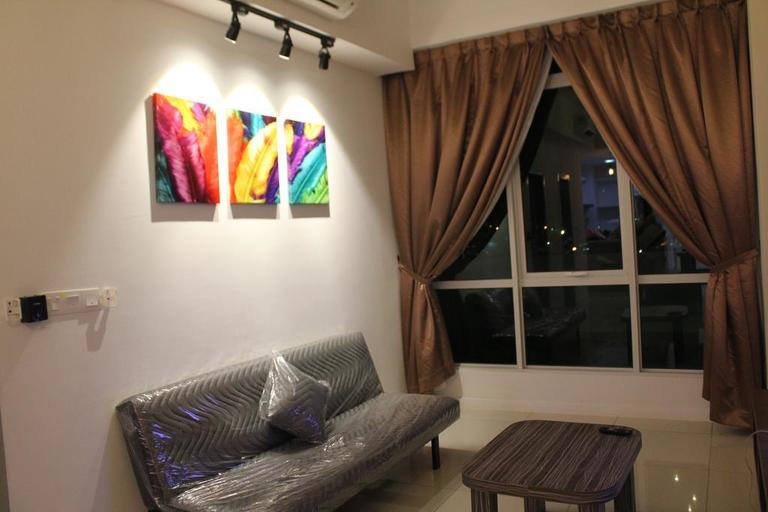 Located in Kota Kinabalu, Sutera Avenue 1013 at Sutera Avenue Kota Kinabalu provides free WiFi. The apartment offers a seating area with a flat-screen TV and a private bathroom with free toiletries, a hairdryer and bidet. Some units also have a kitchen equipped with a dishwasher and a microwave.
Location: B-10-13, Sutera Avenue Mall, Jalan Coastal, 88100 Kota Kinabalu, Sabah. (Google Map)

Rate: RM 250 / night

No. of Pax: 7

Rooms: 3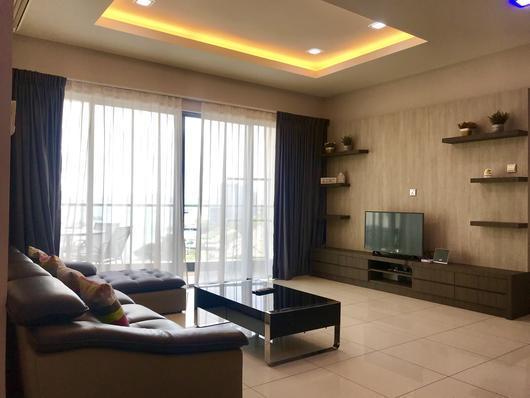 The best of Kota Kinabalu's sunset & sea view is within your reach, it is just a few steps away from your private balcony! Kota Kinabalu's most prestige IMAGO Shopping Mall is just a door away from your accommodation. You may check out more listing from SSVC here.
Location: C-6-3A, The Loft A, Coastal Road, Imago Shopping Mall, KK Times Square Phase 2, 88100 Kota Kinabalu, Sabah. (Google Map)

Rate: RM 895 / night

No. of Pax: 10

Rooms: 3
Fun Fact: Borneo's rainforests are estimated to be around 140 million years old, making them the oldest in the world.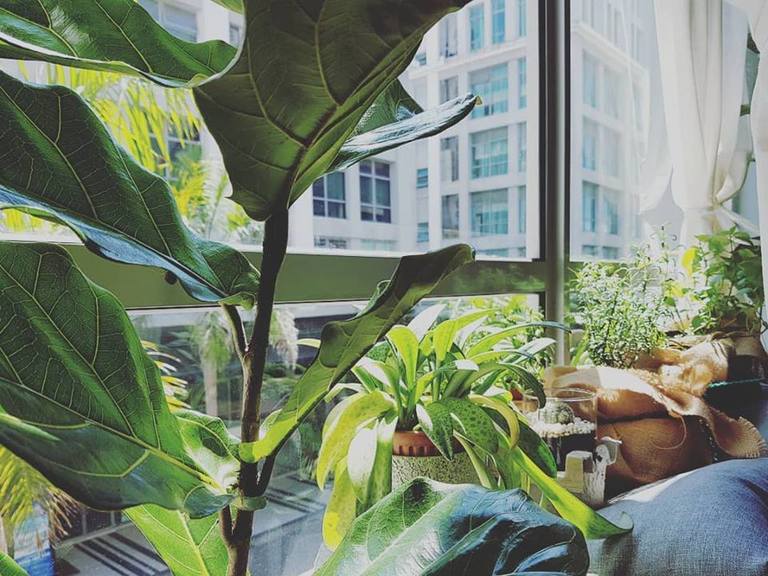 Zoku Lifestyle Hostel is located in the town of Kota Kinabalu or just 10-15 minutes drive from the Kota Kinabalu airport. Our location is very close to the Tanjung Aru beach, Philippines Market, Jesselton Point. Not just that, the largest shopping mall in Kota Kinabalu is just next to them!
Location: 34, Level 2, Blok F, KK Times Square, Off Coastal Highway, 88100 Kota Kinabalu, Sabah. (Google Map)

Rate: RM 40 / night

Refarer Hostel offers well-equipped stylish and comfortable rooms and communal areas. Exclusive global travel experience inspires them to promote "Flashpacking", the newest travel method to provide diving enthusiasts a more affordable price. Perfect accommodation and travel support services for your trip!
Location: Lot 1, Lorong Berjaya 2, Bandaran Berjaya, 88000 Kota Kinabalu, Sabah. (Google Map)

Rate: RM 40 / night