Portuguese Village In Melaka
A small unique village with many interesting celebrations all year round.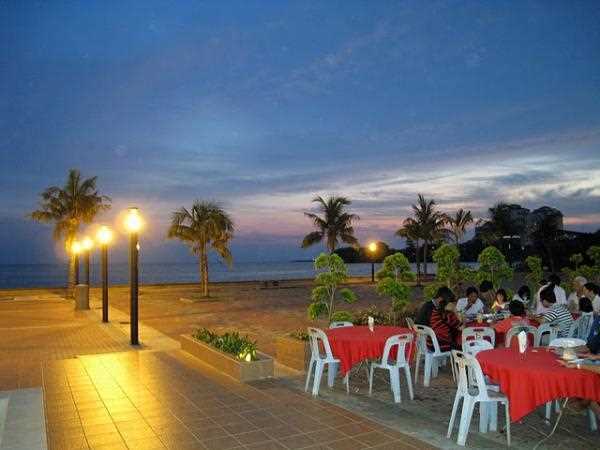 In the small town of Malacca there is a small settlement where Portuguese descendants live and carry on their daily life in Malaysia. It is located near the seaside where you can view the straits of Malacca from a distance. With its beautiful view and sea breeze, it is a wonderful place.
A small Catholic school is located in the village itself which can accommodate around 800 students. Every other day, it is just like every other place in Malacca but it is a seasonal village.
Serves authentic Portuguese dishes mainly seafood.
Beware of February as there is Water Festival also known as Pesta Intrudu. You will be splashed no matter who you are including random foreigners or whether you are holding an expensive camera as that is the tradition of this festival. The feast starts before fasting for forty days.
At the end of June, there is a feast known as San Pedro. This festival is to commemorate the birthday of Saint Peter who was a fisherman and the first pope. On that day, all the fishermen of the village, clean and decorate their boats. There is no other place that celebrates this festival.
Of course, at the end of every year, Portuguese Settlement will be flooded with tourist especially from Singapore to celebrate Christmas. Everywhere is decorated with lights and Christmas trees. There is also competition for the best-decorated house.
**ALl image source from Worldwide Web
This is a very seasonal village, every other day it is just a normal village by the seaside so do not expect anything if you are going when there is no festival but if you do then feel free to enjoy authentic Portuguese Food by the seaside with reasonable prices. There are many shops to choose from and many seafood dishes.

If you are interested in visiting Portuguese Settlement, here are a few recommended place to help you get your best stay for your trips:
Through an event like this, not only they are celebrating their tradition but also letting outsiders know more about their culture. They get to share their culture and lifestyle with others and show how Portuguese people are.

For more details:
Portuguese Settlement, Malacca
GPS Location: N2.184187, E102.267249
Address: Perkampungan Portugis, 75050 Melaka, Malaysia
Admission: No Admission Fee
Inquiries: 06-284 7050
(Credits: My World Of Tourism, Cuti-Cuti Malaysia, Burburchan, WGTrunkCo, Thrifty Traveller, The Star, Time2Trascend)

Looking for more accommodations in Melaka?
Check out Letsgoholiday.my for more unique homestay, hotels & resorts in Melaka for your vacation!