5 Best Hotels in Muadzam Shah
Muadzam Shah is a town in Rompin District of Pahang. this place used to be rather quiet and tranquil, but now it has slowly awakened into a well-developed town. Recently, Muadzam Shah has been a target destination for many visitors who seek for peace ambiance and to explore the beauty of nature.
One of the hot attractions in Muadzam Shah is the Blue Lake, which is also an ex-mining lake. You will be amazed by the extraordinary scenic of the Blue Lake, and it was said that the colour of the lake was caused bt the mineral in it, such as the iron ore. This beautiful place is located in the middle of nowhere, but it is definitely worth the visit. Literally, it is still untouched by tourist and modernization, so it is a great place for awesome pictures!

(Credit: TripAdvisor)
Attractive right? Your short gateway is knocking the door, start your plan now! Most importantly, book your accommodation! Get a nice and cozy place, and head off for your trip. Below is the list of best 5 hotels in Muadzam Shah, book now to get an exclusive discount!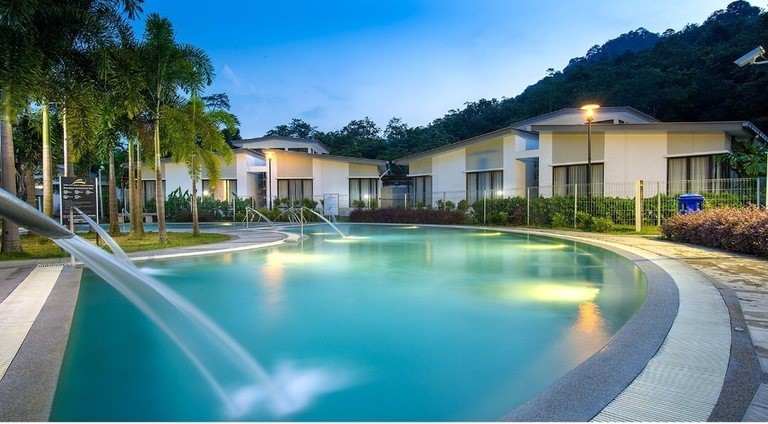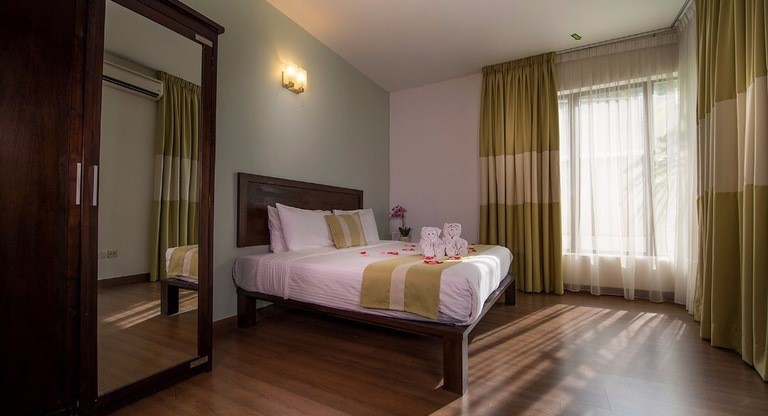 ēRYAbySURIA Hot Spring Bentong, Pahang is situated in the invigorating rainforest of Bentong, offering guests a hot spring pool where you can float and soak in the mineral-rich water, warmed to the perfect temperature with fresh, hot water channelled directly from the hot spring. A private pool is also provided in each villa. After all, ēRYAbySURIA Hot Spring Bentong brings you closer to mother nature – the kind of retreat for all nature enthusiasts.

Address: Lot 2527, Jalan Kuala Lumpur Lama Mukim Bentong 26700 Bentong, Pahang Malaysia.
Price: From RM 196/ night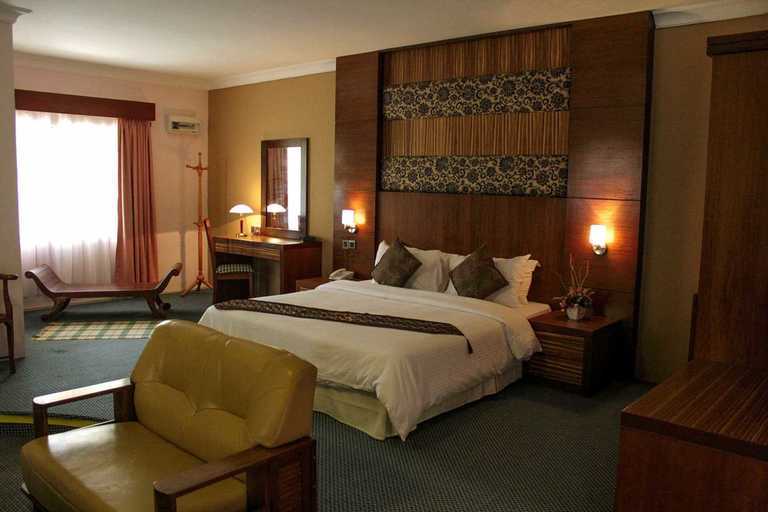 Rompin Beach Resorts is located on the Pahang Southern Coast of Kuala Rompin. This beach resort offers a relaxing ambiance of natural and fabulous sea views that provide an idyllic seaside retreat of leisure and beach activities. There are several facilities provided by this hotel including a gymnasium, sauna, karaoke lounge and also a Café serving local and continental cuisine.
Address: 340, Jalan Pantai Hiburan, 26800 Kuala Rompin, Pahang, Malaysia.
Price: From RM 180/ night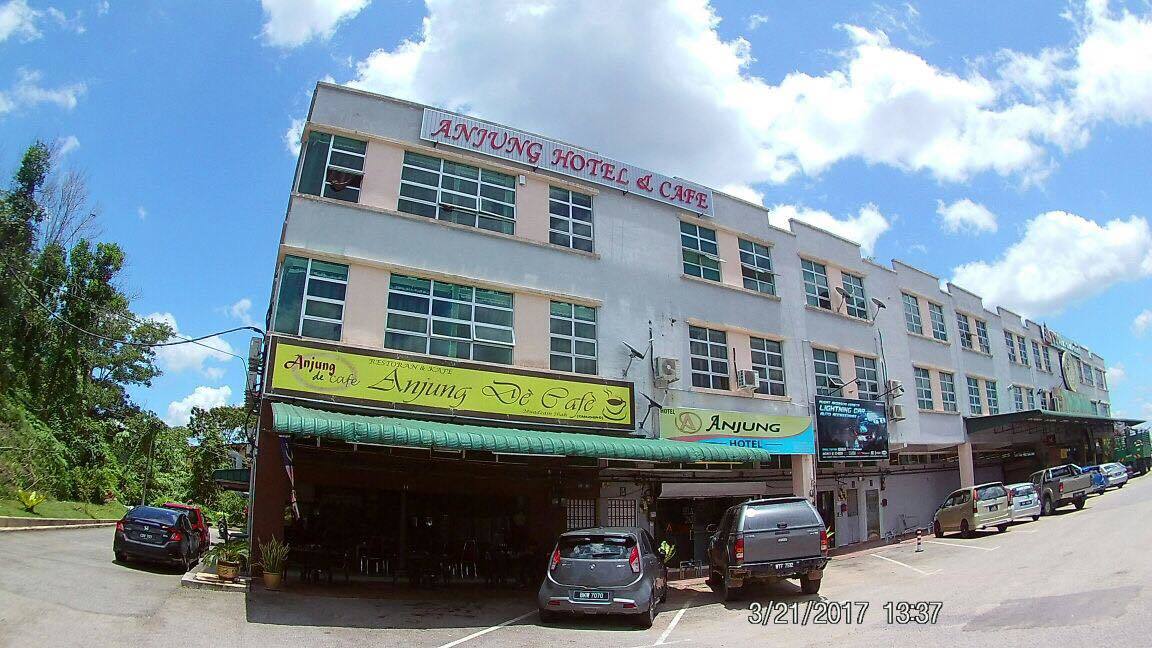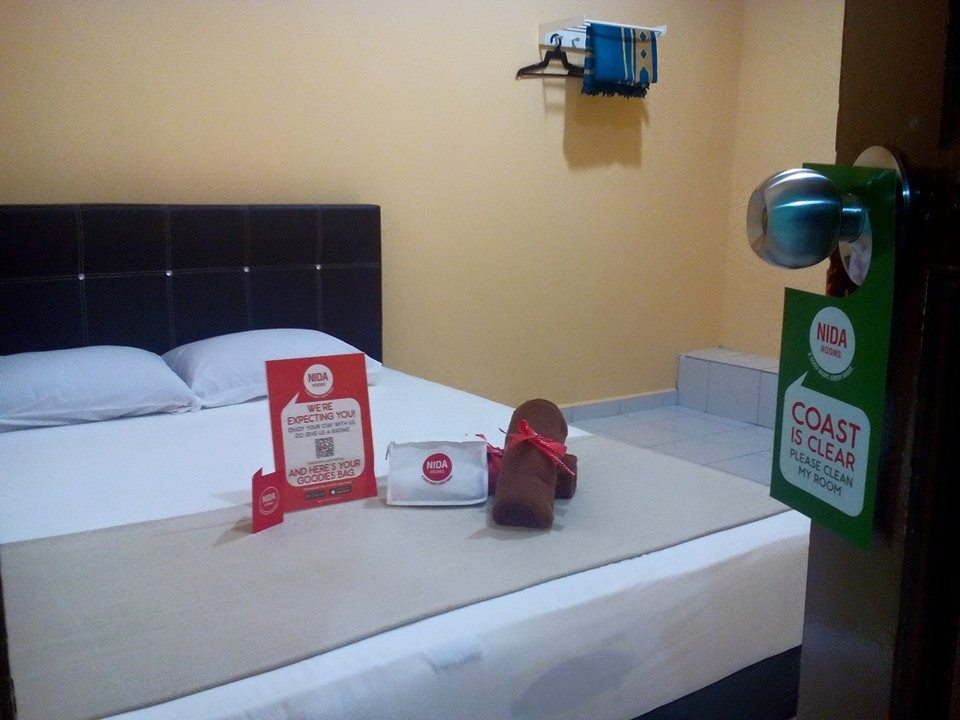 (Credit: Facebook)
Anjung Hotel & Cafe Muadzam Shah is a budget hotel which is equipped with simple beds and amenities. Catering for lodging as well as F&B services, the hotel offers much local food to ensure your ease and comfortability.

Address: Lebuhraya Segamat, Kuantan, Desa Keranji, 26700 Muadzam Shah, Pahang, Malaysia.
Price: From RM 70/ night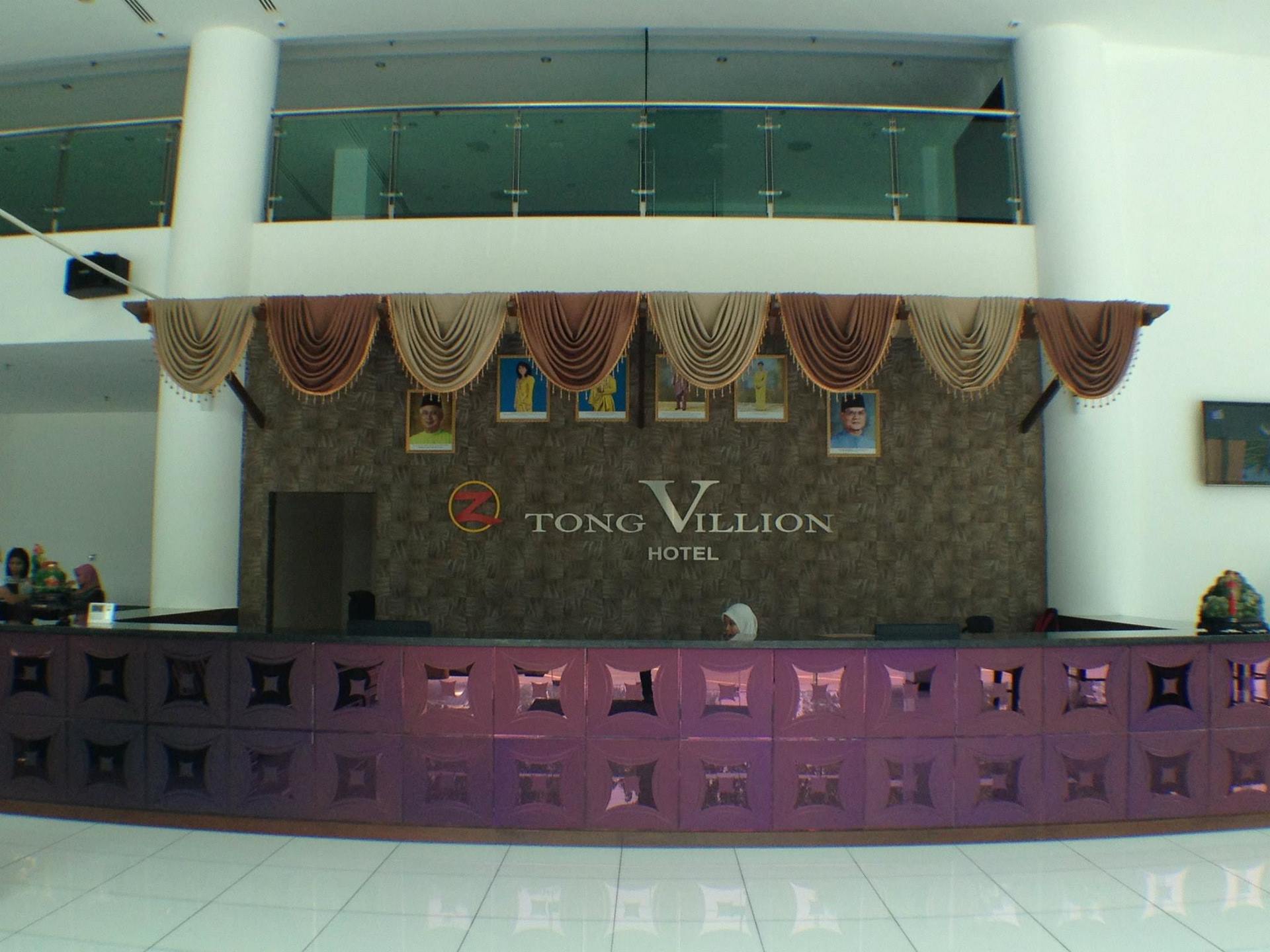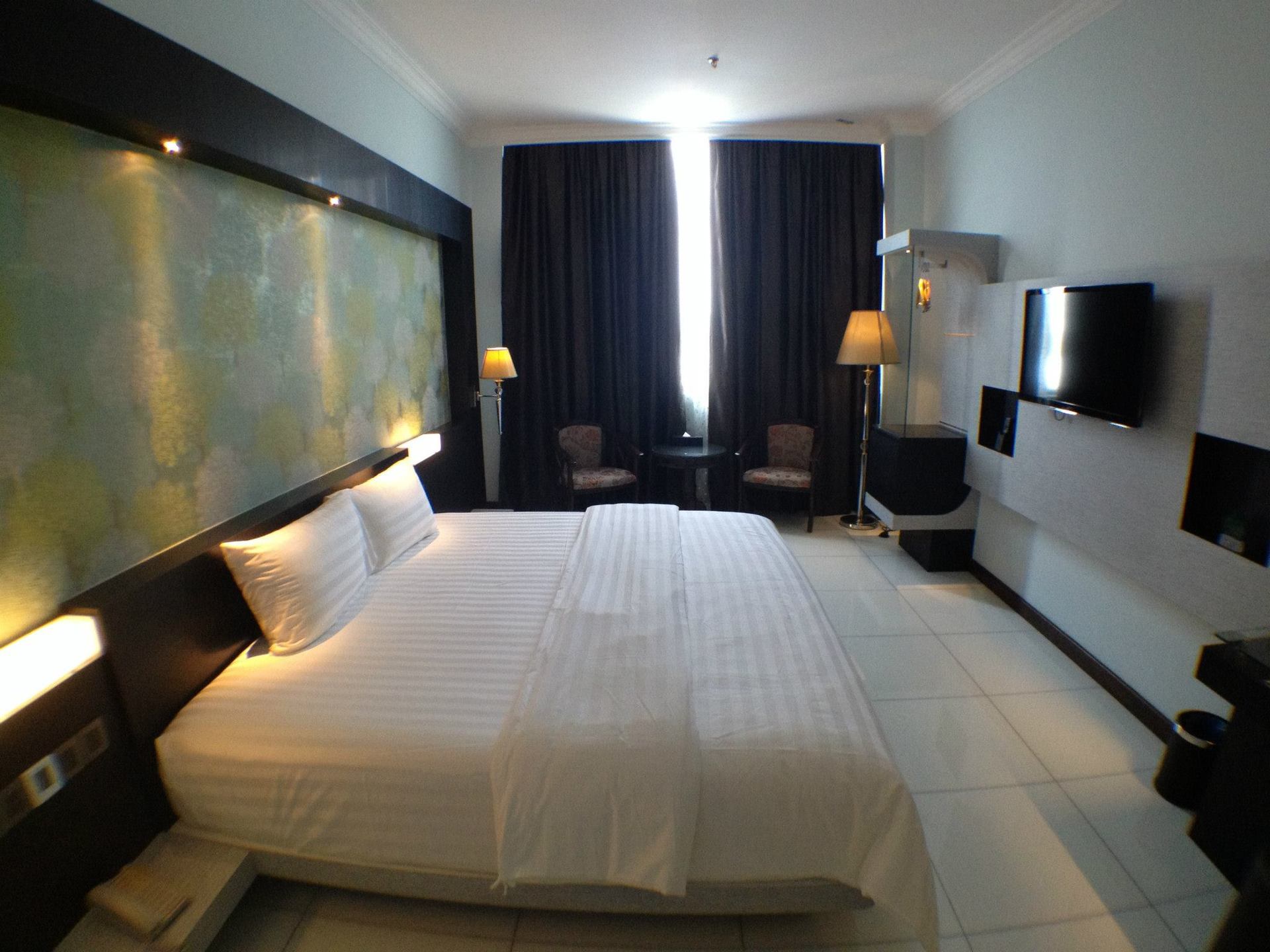 (Credit: Facebook)
Tong Villion Hotel is located in the heart of Muadzam Shah, Pahang. Aiming to provide great hospitality, this hotel provides a clean, peaceful and comfortable environment for guests who seek for a calming night. Guests can set up events such as company dinner or birthday party, their staff always put in all effort in giving their guests the best.
Address: Jalan Medan Mewah 15, 26700 Muadzam Shah, Pahang, Malaysia.
Price: From RM 180/ night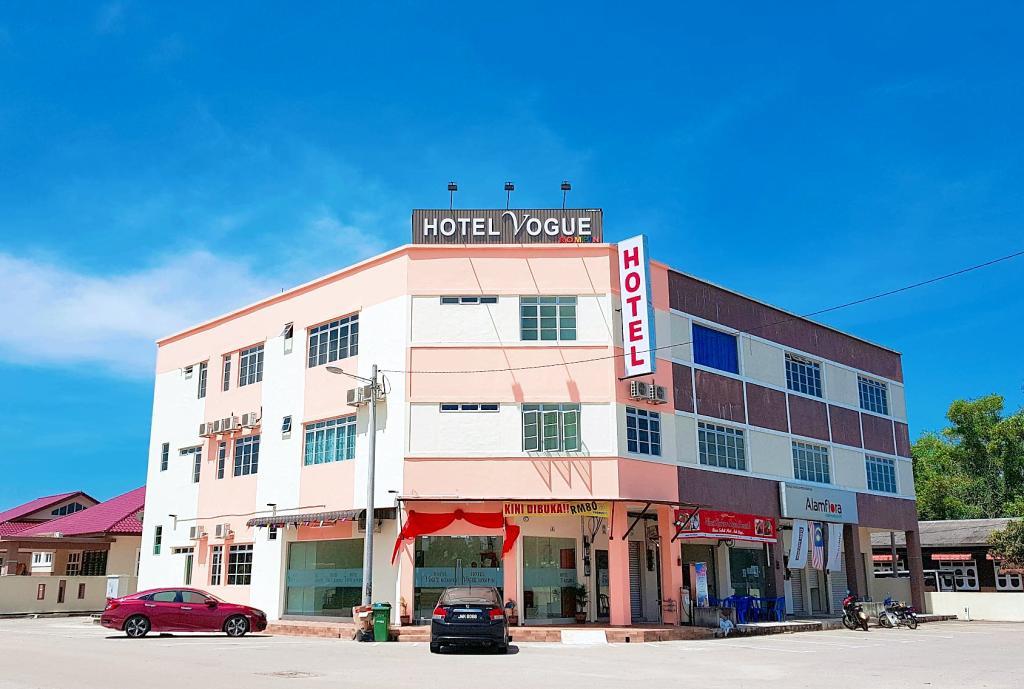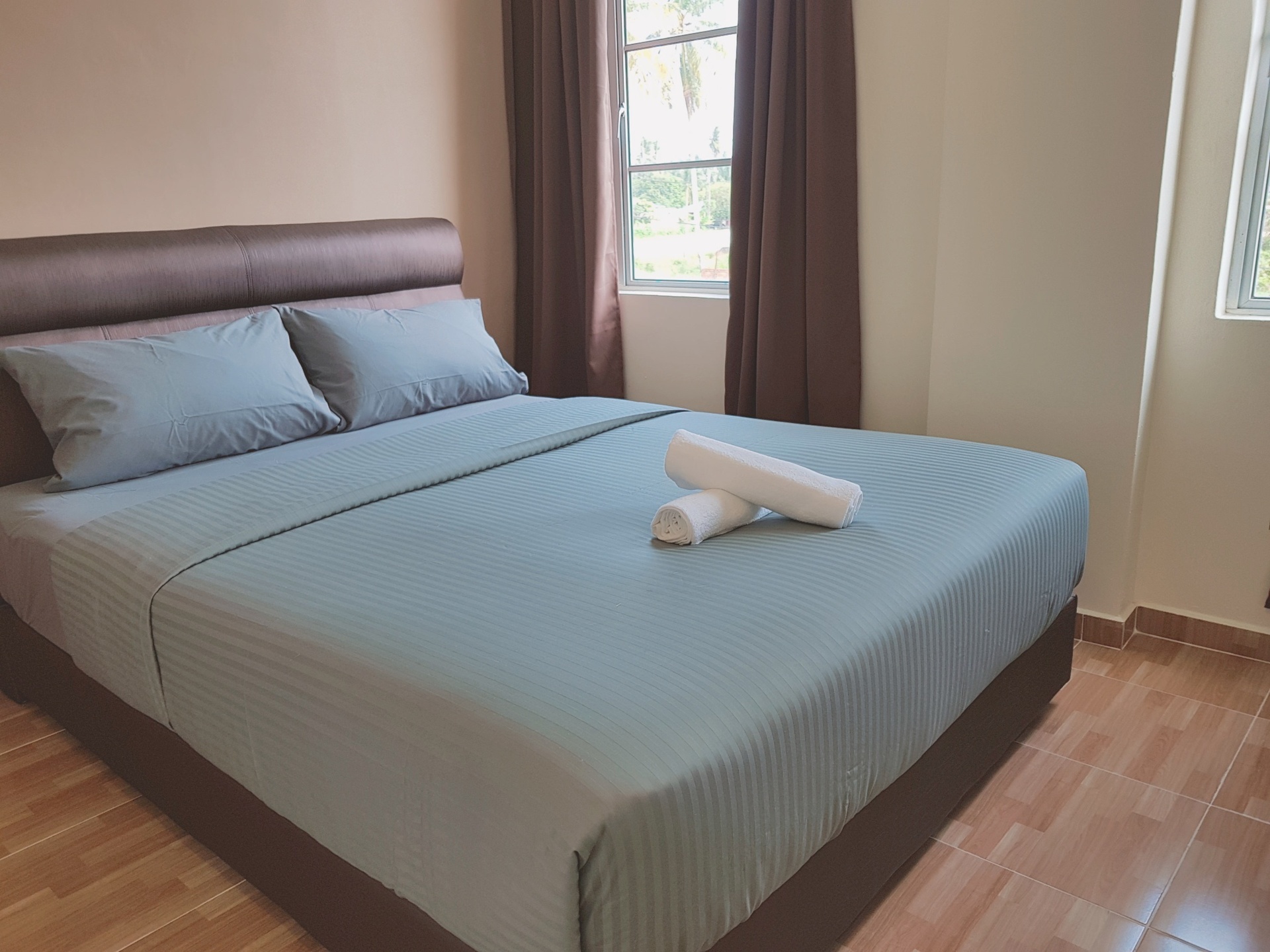 Hotel Vogue Rompin is located at the sailfish's hometown where you get to embrace the mother nature. This place is great for retiring vacation, while the hotel provides a shuttle van to nearby attractions such as Kuala Rompin beach, Tanjong Gemuk Jeti and Endau Rompin nature park. With great amenities equipped, this hotel is very budget-friendly.
Address: 4, Jalan Sepakat Indah Utama, Taman Sepakat Indah, 26800 Kuala Rompin, Pahang, Malaysia.
Price: From RM 87/ night
We're giving away promo codes for you now! Don't miss the deal!