Fun Things To Do In Langkawi (With Insane View for You Selfie Junkies)
Because while you are travelling, time is precious. Make every places count. And make sure to bring an extra power bank for your phone.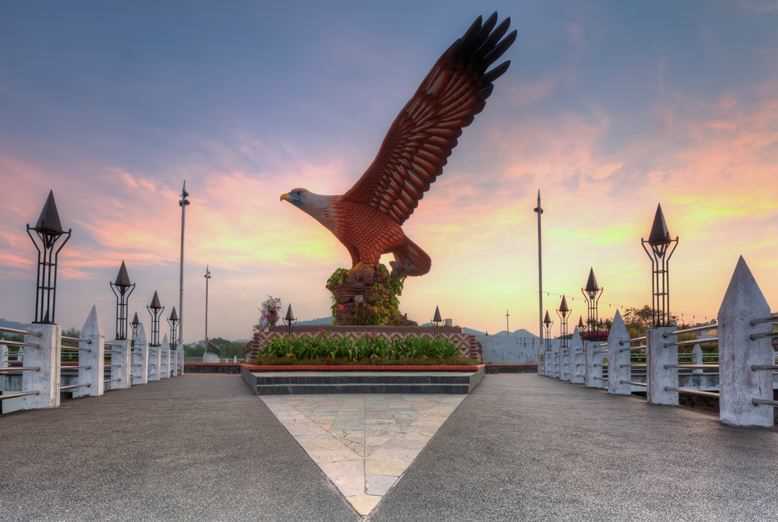 Langkawi is an island with insanely beautiful sceneries and amazing beaches. If you haven't been to this island, then you are missing something really beautiful, even more so if you are Malaysians!
This article is dedicated to those who love to travel and who love to snap beautiful pictures with their smartphone and post it onto Snapchat or Instagram. In this article, we are going to talk about activities in Langkawi which you will definitely enjoy and make you look good in pictures.
I mean, just take a look at the picture below of the signature Eagle statue! Who wouldn't give a big thumb up in Facebook?
Any newer generation smartphones can match the quality taken and you will amaze your social media followers with pictures taken in Langkawi.
Just don't forget to bring your selfie stick and fully charged power bank.
Read on to find out why it is a place that is worth your time to visit. And for those who have been to Langkawi before this, read on as well to find out what places to visit in Langkawi which you might have missed in your last trip there.
1. Langkawi Skycab Cable Car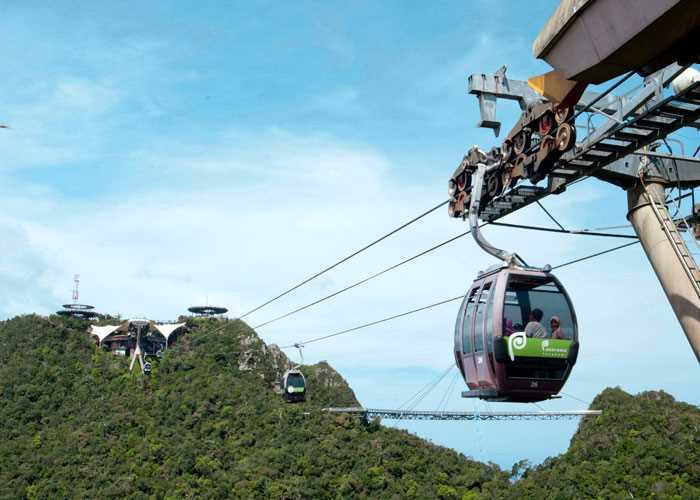 Photo Credit to (http://www.viralcham.com)
The Langkawi cable car, also known as Langkawi Skycab is 2.2 kilometers in length and the top station is 708 meters from sea level. But who cares about number right?
The main reason why would anyone want to ride a cable car in Langkawi is mainly because of the view! Even if you are afraid of heights, you will not regret riding this cable car for a few shots of the magnificent view of Langkawi as seen from the higher ground.
If you have no idea what to do in Langkawi with family member, then this is an ideal place to bring your kids as there are not many places in Malaysia where you get to bring them for a cable car ride. The kids will put a wide smile for the camera.
When the cable car reach the top of Machincang mountain, you can enjoy a bird eye view of the island and get closer to nature. Another reason to ride the cable car is you get to walk the sky bridge which is at the top of Machincang mountain. The price for the cable car is RM35 for adults, RM25 for children.
2. Langkawi Sky Bridge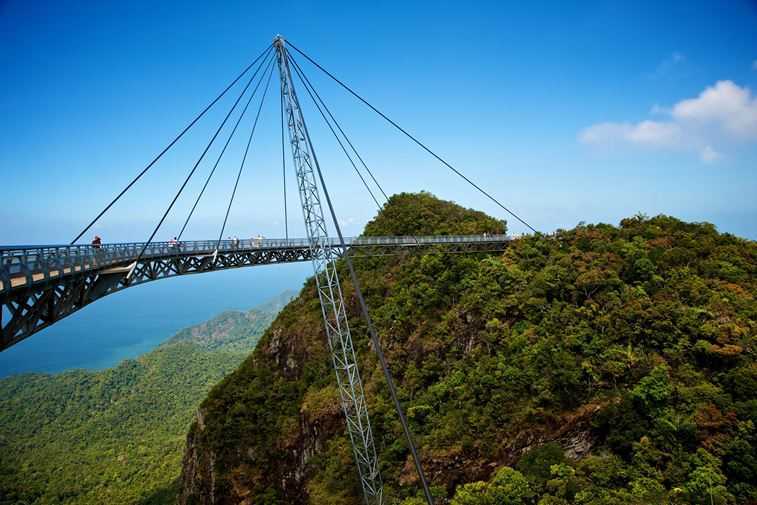 Behold, the bridge at the top of the world!
I just made that up, but you cannot disagree with me on this. I mean, just look at the picture above!
You can feel like you are standing on top of the world by just looking at the picture. Now imagine the excitement and feel the wind rushing through when you are standing at the middle of the bridge. And lastly don't forget it's an ideal place to take loads pictures for your Snapchat.
3. Langkawi Skytrex Adventure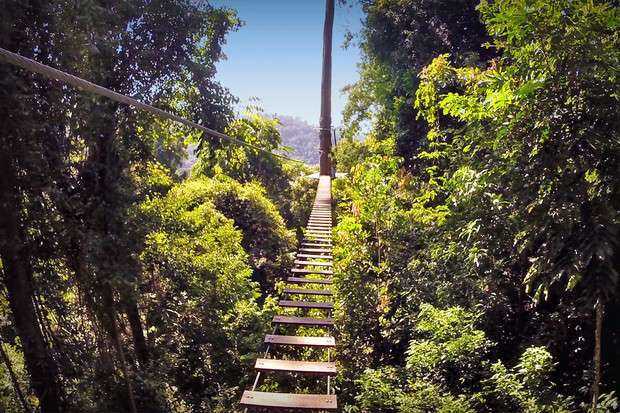 Photo Credit to (FunnyMalaysia)
If you come to Langkawi and do not experience the scenery of mother, then you are missing something truly remarkable. Langkawi is not a place that is full of cars and buildings. Instead, the forest is very well preserve and they decided to build an adventure park in the middle of a jungle!
But don't worry it is safe so you easily take selfies while climbing, crawling, swinging, trekking through the jungle. The entrance fee starts from RM45.
4. Langkawi Kilim Karst Geoforest Park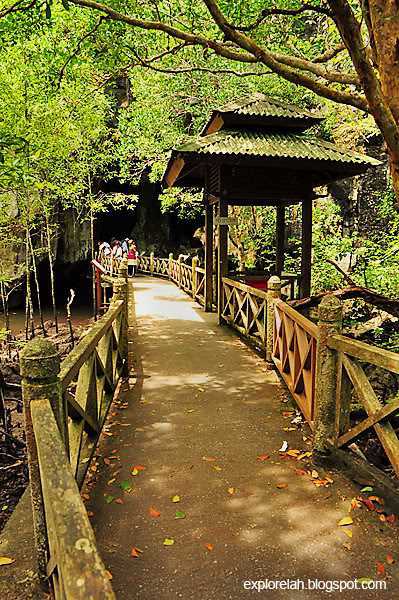 Photo Credit to (blogpost)
This is probably the best kept secret of Pulau Langkawi with its ancient limestone formations dating back to the age before the dinosaurs! No there are no live dinosaurs for you photo junkies, but instead there are mangrove trees and wildlife sanctuary.
You can take a boat ride to a cave called Gua Lekawar to experience how cave man lived back in the days (no cave man available for photo) but you still get to take some really good selfies while catching the boat ride to the cave.
5. Strolling Along The Beach In Langkawi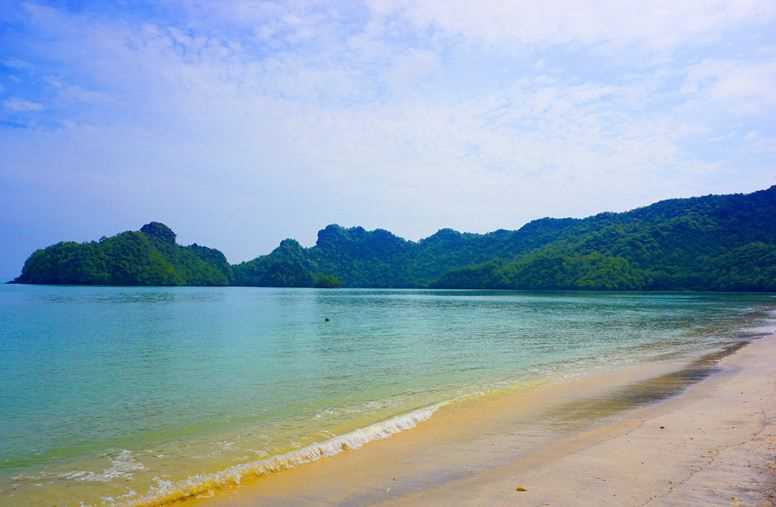 Photo Credit to (Media Hiburan Malaysia)
What is the most important thing to do when coming all the way to Langkawi? Head down to the beach of course! That is what Langkawi is famous for.
The beaches in Langkawi is well developed and taken care of. Pantai cenang is Langkawi's most developed stretch and there are many trendy bars and restaurants to hangout with your friends or family members. Besides that, there is also Pantai Kok which is about 12 kilometers from Cenang that is more heavily forested with mountain with limestone caves, but still looks good in pictures. Tanjung Rhu and Datai Bay is also a good places to hang out and take some amazing selfies for memories.
Also Read: Top 5 Port Dickson Beach Recommended By Locals
Now, after seeing some those pictures of the beautiful places in Langkawi, are you convinced that Langkawi is the place for you and your smartphone camera? No? Then get over there yourself and snap some beautiful selfies so you can show off to us how much better a picture you can produce! We can't wait for you guys to share with us some of the awesome photos and editing skills.
If you are still not convinced, scroll down and take a look at the final picture we have to show to you to convince you are missing that last piece before you finally decide to book a flight to Langkawi. The flight to Langkawi isn't all that expensive with all the sales and promotions by local airlines. With the cost of living in Malaysia gradually increasing, it is a wise choice to travel within the country because Malaysia is still some of the best place to travel. I mean, look at the picture below!