Things To Take Note When Shopping In Langkawi
​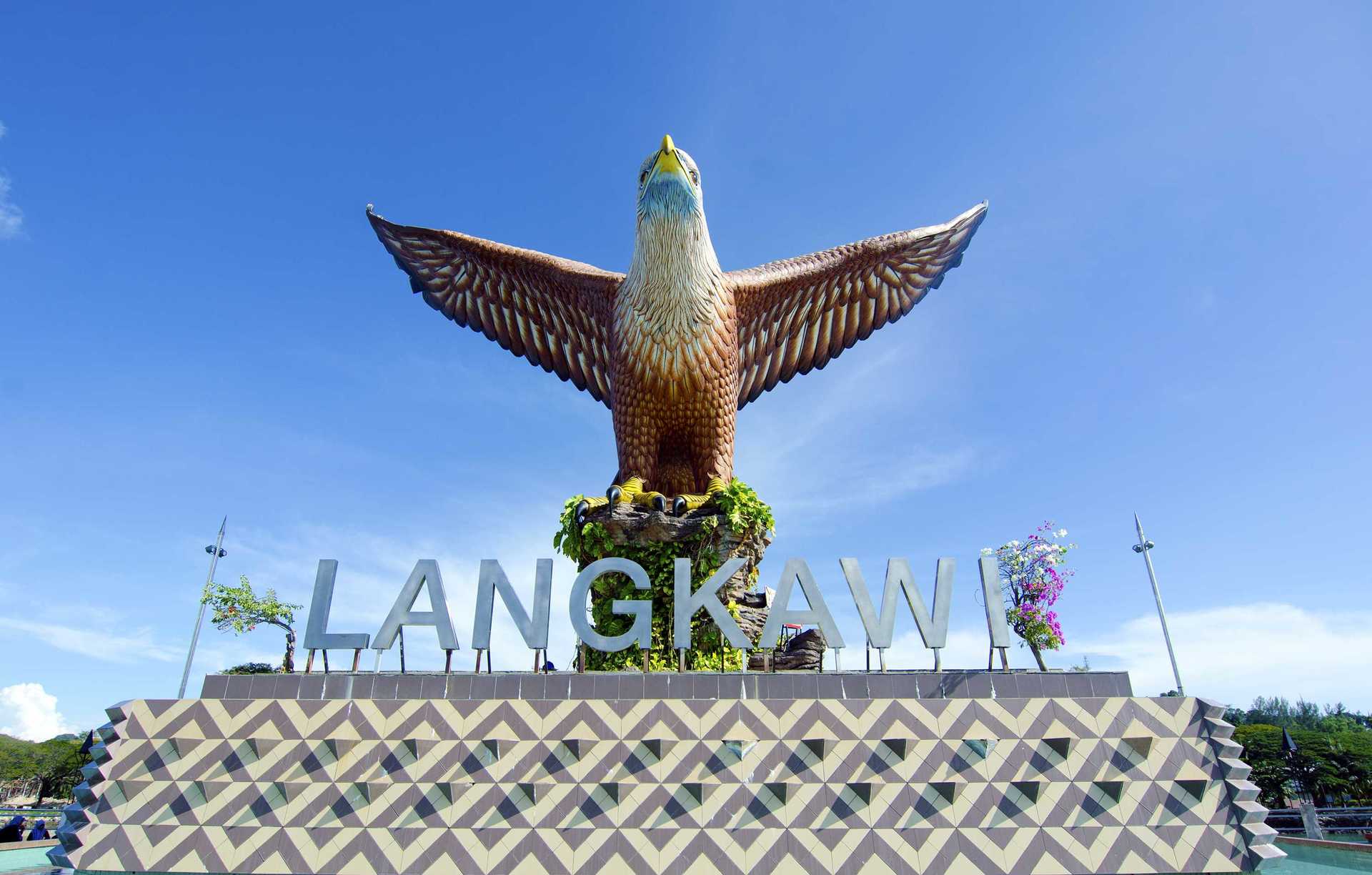 Langkawi, known as the Jewel of Kedah is now a blooming place for tourism with tourist coming in from all parts of the world. Aside from beautiful beaches and nature surrounding the island, Langkawi is also a duty free destination. Which means that Langkawi is a great shopping destination.
But some people are still wondering, what's so interesting about this particular shopping location? Isn't all duty-free shopping location the same?
WHAT YOU NEED TO KNOW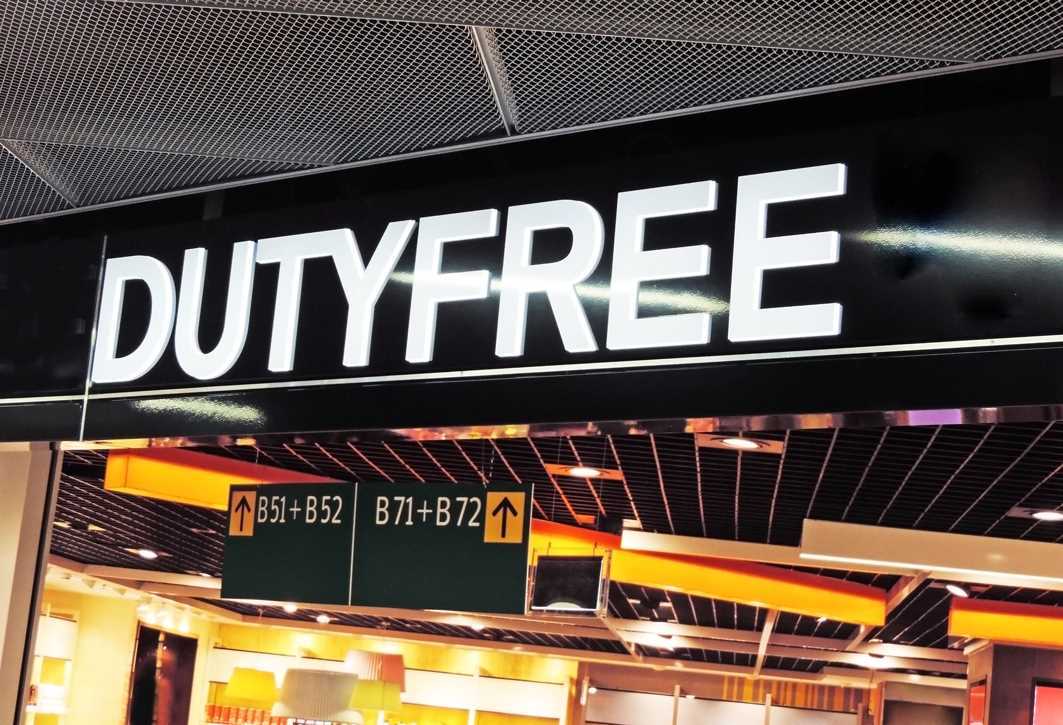 Photo Credit to (http://nickswanderings.com)
First of all, if you are planning to go on a duty-free shopping spree in Langkawi, it is very important that you know the Langkawi duty free rules.
Although Langkawi is known as the duty-free shopping heaven, but not all shops or shopping centers in Langkawi have adopted the Langkawi duty free status. There are actually designated stores and shopping centers that have the duty free status. And there are lots of them scattered in the land of Langkawi.
However, when you are shopping, bare in mind that duty free does not equals cheaper price. In fact, some of the Langkawi duty-free shop might even sell you products at higher rates. So, you will need to be careful where you do your shopping.
If you are really serious and passionate about doing duty free shopping, then you should read on to know where the duty-free gems are.
Another thing you need to know is that you can take as many duty-free things as you can out of Langkawi. But how much you can take back home will depend on the customs restrictions in your home country.
You can also bring in almost all dutiable goods into the island and you will not have pay for customs duty or sale tax on those items. This means that as a visitor planning for a short vacation in Langkawi, you can bring stuff from home to make your expenses at Langkawi cheaper. But it doesn't really make much of a difference since basic items can be bought here at Langkawi at a pretty cheap duty free price anyways.
Also in order to make these duty-free purchases, you are required to fulfill the Langkawi duty free minimum stay requirement, where you have to stay for at least 48-hours in order to shop duty free.
WHAT TO PURCHASE IN LANGKAWI
There are a lot of things to buy in Langkawi.
However, some famous items that you can get at insanely good prices are chocolates (where you can get up to 40% off! Yay!), alcoholic drinks (up to 12%), cigarettes, cigars, perfumes, cooking utensils, apparels and cosmetics.
Also, you can get unique handmade souvenirs, authentic batik and songket prints, which are available in abundance and are sold at such great prices that buying souvenirs for friends and family is no longer a pain if you are in Langkawi!
Besides that, Langkawi night markets are held at different places each day of the week, with rows of booths selling apparels, trinkets, souvenirs, fresh produce, local delicacies, snacks and other cheap things to buy in Langkawi.
WHERE TO SHOP IN LANGKAWI
Now that you know what there is to know about the duty-free rules and the things that are worth buying in Langkawi, it is time you know where you can shop till you drop – all duty-free.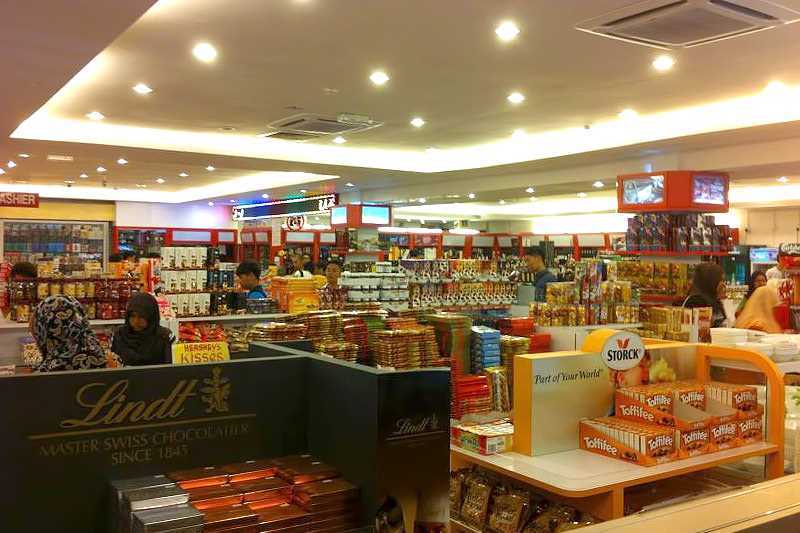 Photo Credit to (http://nickswanderings.com)
Pantai Cenang is famous for its beaches and water activities, but that is not all there is to this place.
If your goal is to wipe out some duty-free goods, Pantai Cenang is the place. At this Langkawi duty-free zone, you can go to The Zone Shopping Paradise for some Langkawi duty free liquor, perfumes and jewelries.
You can also shop at The Coco Valley to buy some quality chocolates.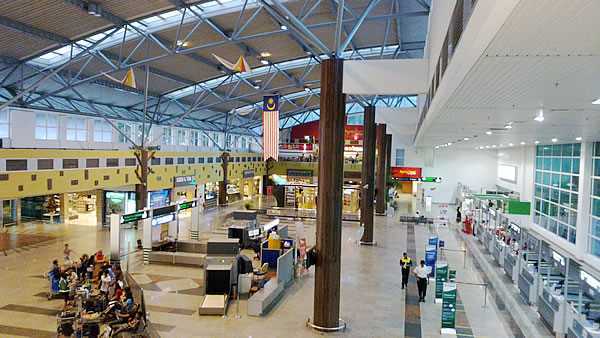 Photo Credit to (http://nickswanderings.com)
The Langkawi International Airport might not be the cheapest place to buy things, but you can definitely score some good deals on branded bags and apparels at a duty free rate.
Up next is the town Kuah where you can find the cheapest place to buy chocolates in Langkawi, the cheapest place to buy alcohol in Langkawi, and the cheapest of everything else in Langkawi.
Here you can find Haji Ismail Group, one of the largest shopping brands in Langkawi.
This shopping center specializes in chocolates and cookery. Next you can find the Langkawi Fair Shopping Mall with more than 100 shops selling mostly apparels and electronics.
But be careful, as not all shops in this mall are duty-free. Duty-free shops have the word duty free mentioned in the name. Other than that, if you are looking for chocolates, cigarettes, kitchenware and liquor, head straight to Saga Shopping Center where you can get those easily.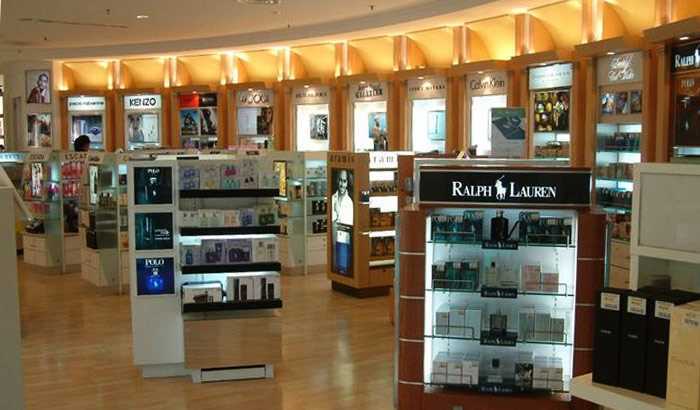 Photo Credit to (http://nickswanderings.com)
Up next is Jetty Point Shopping Complex, which has almost everything in it.
From jewelry to cosmetics, clothing, bags, electronics, shoes and souvenirs, you can find them at Jetty Point Shopping Complex.
Langkawi Parade Mega Mall is also a great place to check out, where they have around 60 outlets in total. Last but not least are Zeno and Eastern Native Duty Free Shopping. They sell similar items to other shopping malls there.
Planning to visit Langkawi? Don't forget to check out the affordable hotels/homestay in Langkawi!