7 Reviews About Budget Hotel In Langkawi
Times are tough, but holiday is still a must!
Every year, millions of tourists travel to Langkawi for holiday. In year 2015 more than 3.5 million tourists arrive in Langkawi for holiday. Every year, events like Royal Langkawi International Regatta, Le Tour de Langkawi and LIMA, Langkawi International Maritime and Aerospace Exhibition attracts tens of thousands of tourists.
There are close to 250 hotels in Langkawi Island, ranging from the most affordable homestay or backpackers' hotel to 5-star super luxurious hotels. Some people are planning to visit Langkawi because of the duty-free shopping mall, and some are planning for a family vacation and while some just got their cheap flight ticket from Air Asia.
Not everyone has the ability to spend a night in a luxury hotel which cost RM 1000 or more, especially when you are travelling together with a large group of people which required more than 1 room.
This article is aim to promote Langkawi and to show people there are many affordable hotel in Langkawi that is suitable for you and your family.
Century Hotels & Resorts Chain in Langkawi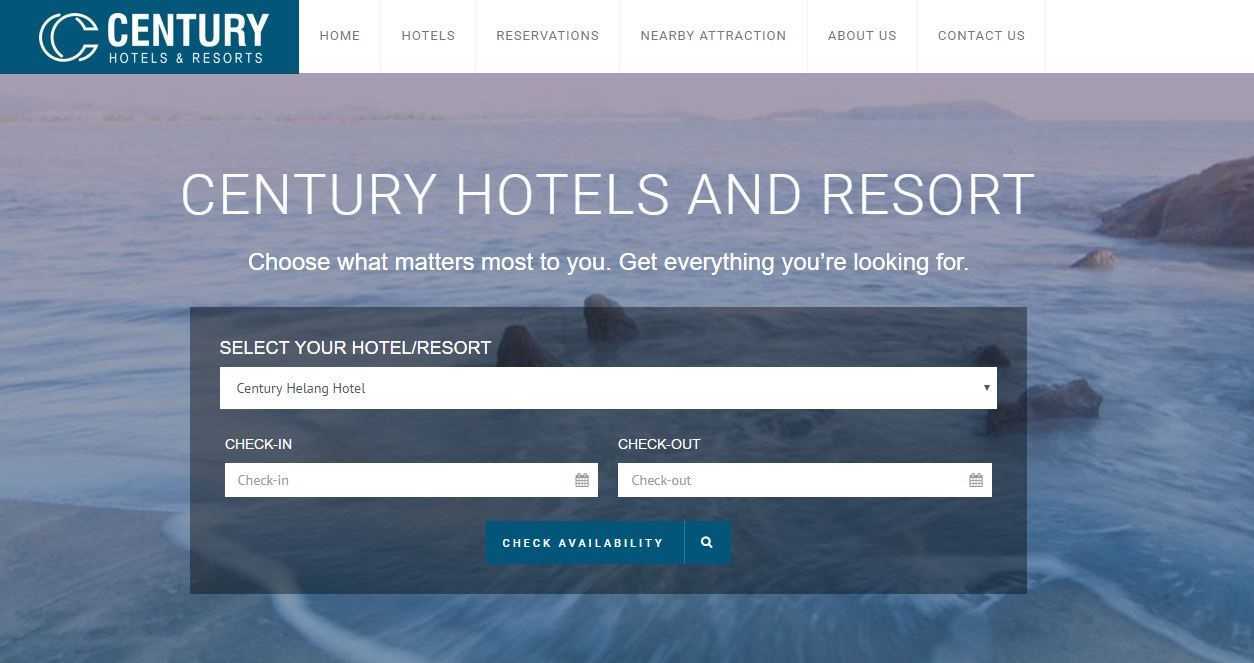 Century Hotels and Resorts is a hotel chain in Langkawi. They provide exception value and comfort for those who are travelling on a budget. You can choose from 3 different location by Century hotels and resorts to suit your travel schedule.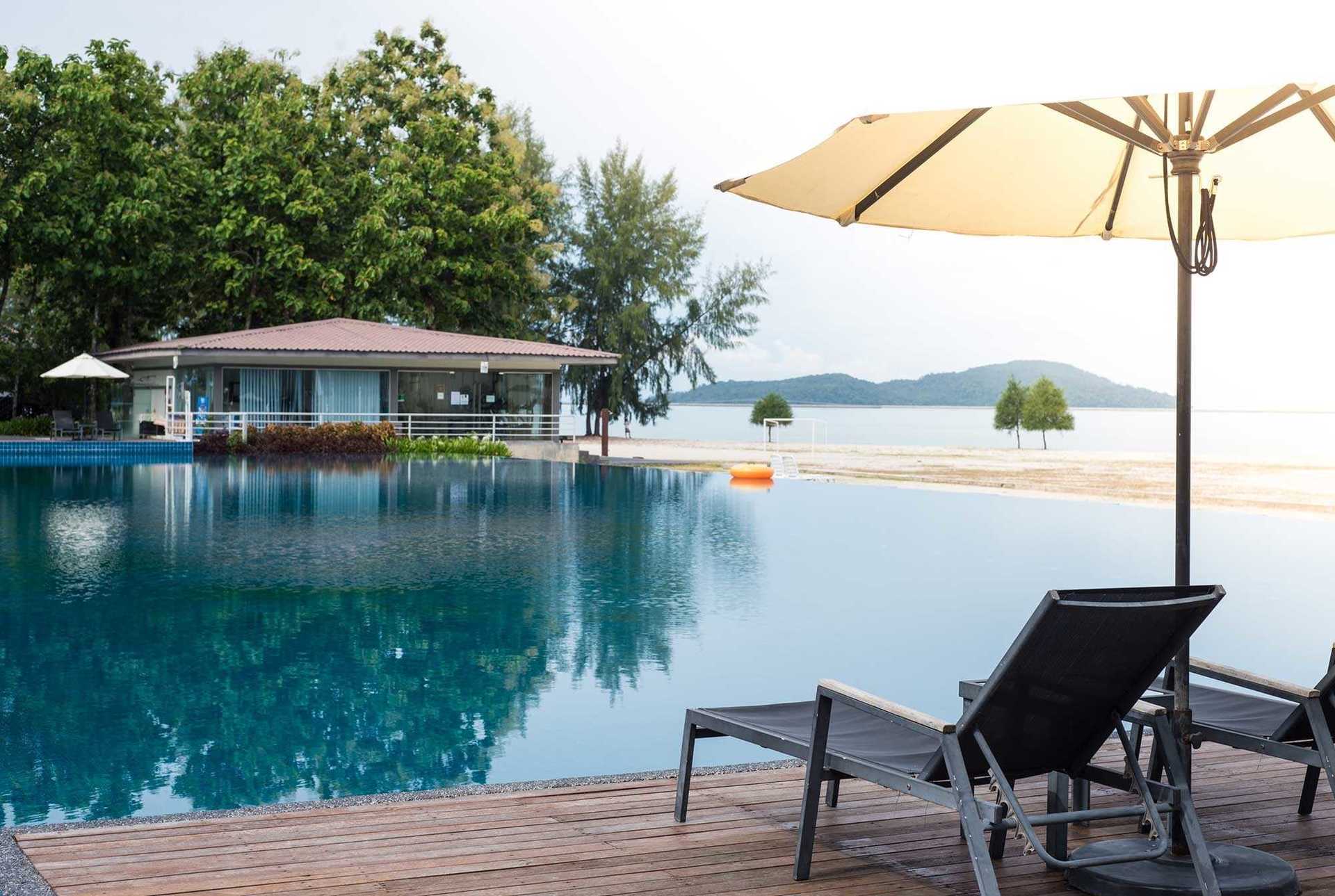 Sandy beaches, swaying coconut trees, picturesque villages, rice paddies, and lush tropical jungles define Langkawi as Malaysia's top holiday destination. It is just 1.5 km from Langkawi International Airport (LGK) and 1 km or 10 minutes walk to MIEC where the Aerospace Exhibition LIMA were held every year.
This place promises a hassle-free stay as it is one of the hotel in Langkawi close to airport.
Amenities include air-con, wifi, limousine service, free car park, gym, bathtub etc. You also get your own private swimming pool. There's also convenient store inside the hotel so you don't have to travel out to buy necessities. The price starts at RM 450 and you can check the availability and make your reservation at their official website.
2. Century Langkawi Beach Resort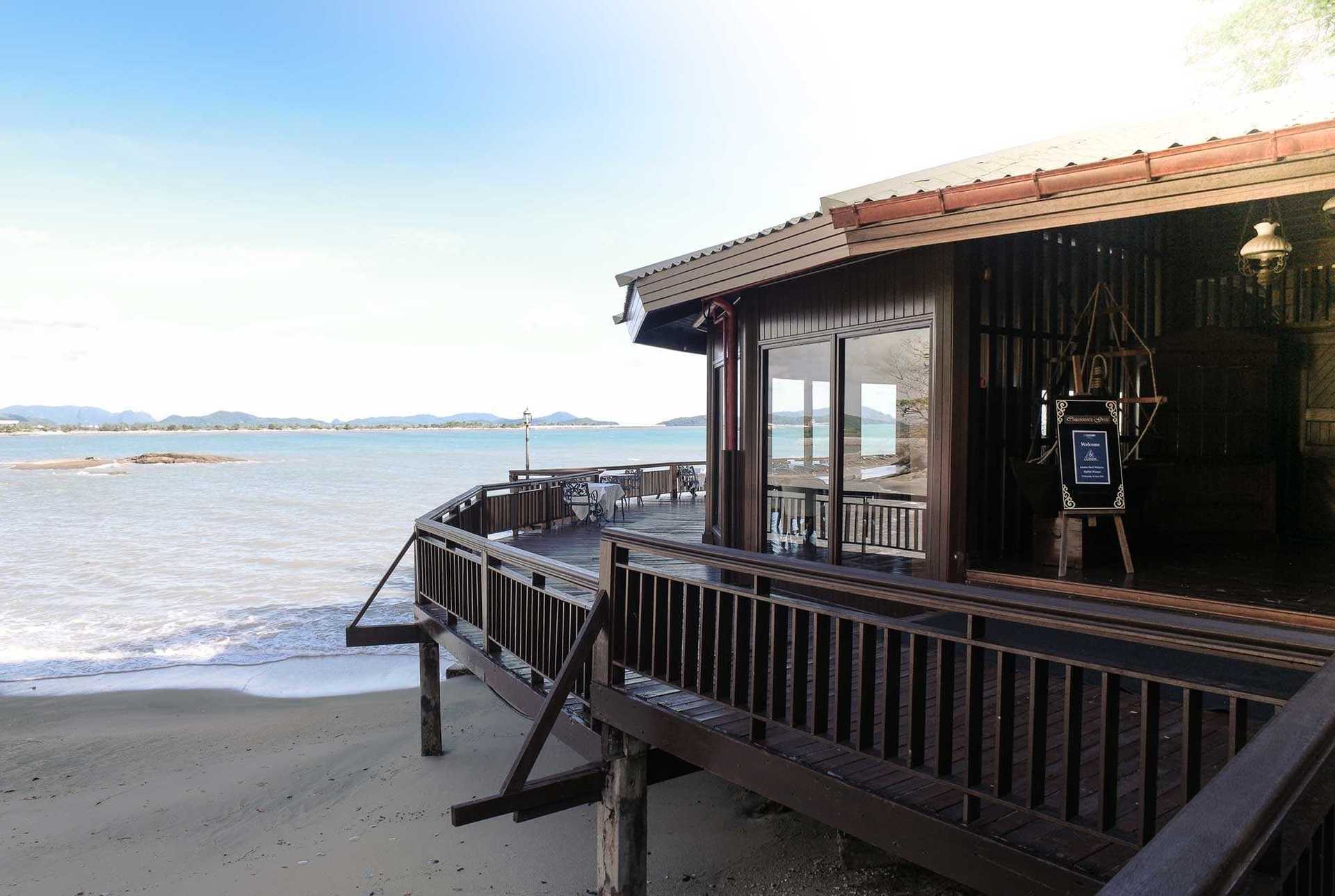 This is a different hotel from Century Langkasuka Resort.
The location is situated at the Western side of Langkawi which has far less tourist. You can fully enjoy the serenity and the calmness of the surrounding, with a sea view that is unobstructed by any buildings or man-made structure. If you love the creation of mother nature, you will fall in love staying at this hotel.
Plus, you have your own private beach all by yourself.
The chalets & rooms have a full-length French window's which open out onto large, spacious balconies. Amenities include air-con, satellite channels, safety box, iron, bath-tub etc.
The price is starring from just RM 450 consider you have your own private beach and compound to enjoy the precious time with your loved ones. You can check their location and book through their official site.
3. Century Helang Hotel Langkawi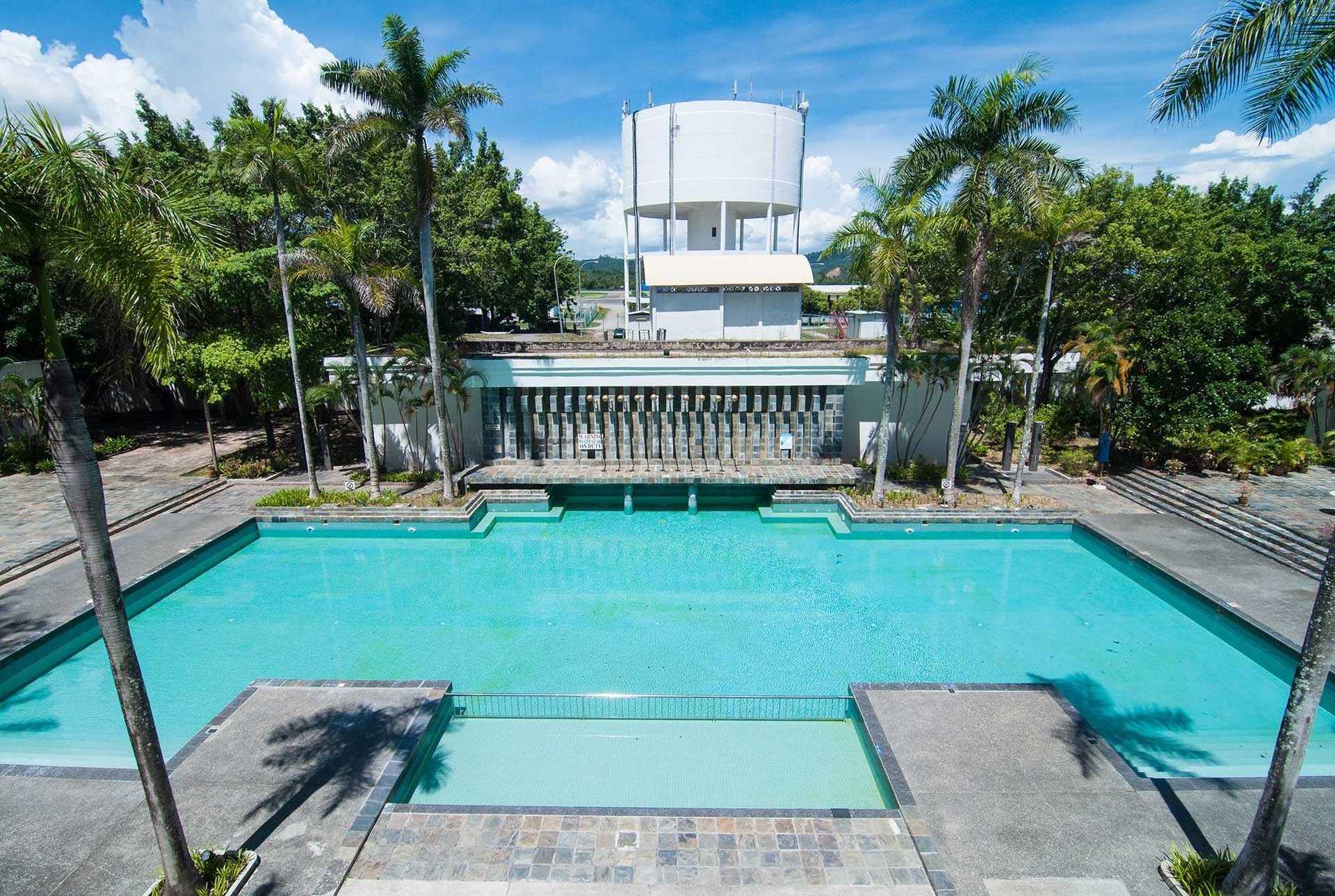 If you are looking for budget hotel in langkawi near airport, then this is just the place for you.
Century Helang is less than 5 minutes from Langkawi International Airport and is located in a small town near the airport. You can walk around and hunt for food and the MIEC is nearby as well. The hotel itself provides a currency exchange service which is convenient if you do not have local currency and it has its own private swimming pool for people who prefer a little privacy while swimming or sun bathing.
The price starts from only RM 200 which is a bargain consider it is one of the more affordable Langkawi budget hotel near airport, check out their rate and date available at their official website.
4. Labu Labi Residence Resort Langkawi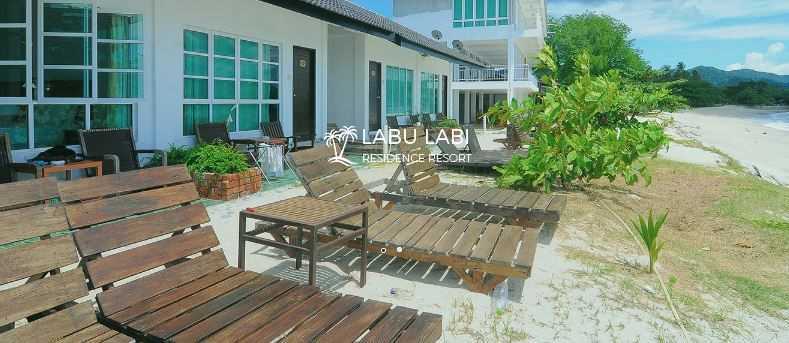 This hotel is situated just beside the sea along the beach and is consider one of the best place to stay in Langkawi for family at a reasonable price. Step out of your hotel room and you will be greeted with a wonderful view of the sea. You have your own sun lounger and the beach all to yourself while watching your kids play along the beach.
The hotel is only 1 km away from Tanjung Rhu Beach which is a popular tourist beach site which is suitable for bringing your kids there for some watersport activities.
Price is from RM 300 per night which is reasonable consider the location and the view of this hotel and the amenities provided include free wifi, Astro satellite channels, air-con and hot shower. Book the hotels through their online reservation website now.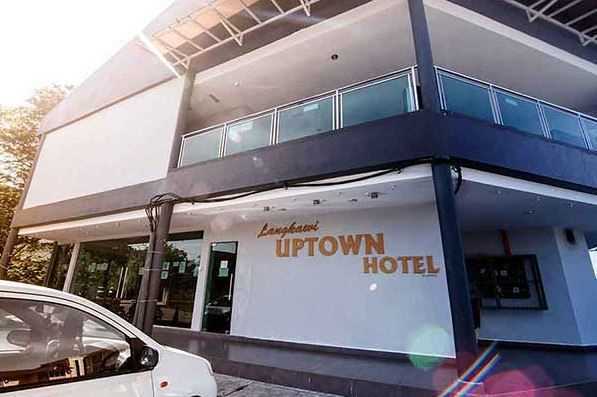 This Langkawi hotel near Kuah and also the beach is located in the heart of the commercial district. It is also one of the budget hotel in Langkawi near jetty, which is only 5 minutes away. Since it is close to downtown Kuah, going around town is very convenient.
The largest shopping mall in Kuah, Langkawi Fair Shopping Mall that is famous for its duty-free items is only 5 minutes drive. Besides that, the Royal Langkawi International Regatta sailing event is less than 10 minutes drive from this hotel.
Amenities offered are standard which includes free wifi, Astro satellite channel, air-con and they even provide shuttle service to jetty and airport.
The price is starting only at RM 98 per night. You can directly book the room by checking the room rate and availability from their online reservation website.
6. D' Villa Guest House Langkawi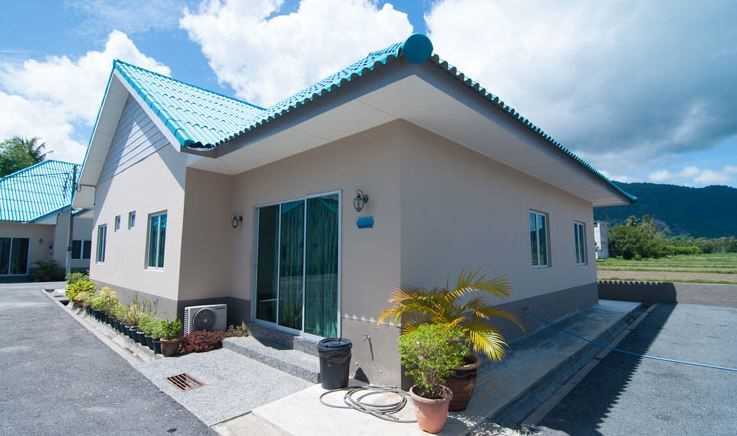 This guest house is located at Ayer Hangat and this place is surrounded by paddy field. The Ayer Hangat Friday night market is only a few minutes drive from here as well. It has a clam environment and offers exceptional accommodation for the value. Besides that, it is less than 10 minutes drive from Galeria Perdana Museum and is close to Tanjung Rhu Beach.
The amenities offered include free wifi, air-con, flat-screen tv with Astro satellite connection and ironing facilities as well.
The price is starting only at RM100 per night and reservation can be done through their online reservation website.
7. Casa Loma @ Airis Sanctuary Resort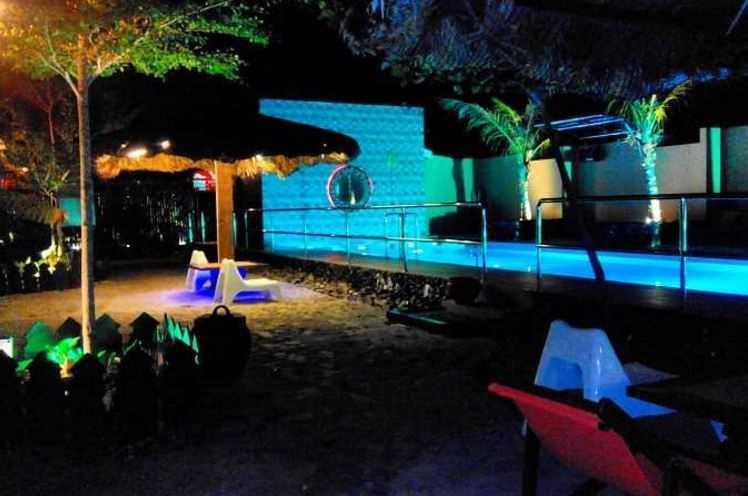 This place is located in Pantai Cenang in the Kedah Region. Strategically located nearby tourist place. Pantai Cenang is a favourite tourist spot for foreign tourist, an affordable Langkawi hotels near beach and airport. You will see a lot of foreign tourist in this area and along Pantai Cenang.
It is only 1.2 km away from Langkawi Underwater World. The Rice Museum is 2.7 km away. Langkawi Airport is just 10 km from us and takes only 10-15 minutes' driving. The amenities provide include air-con, satellite channels, wifi, hot shower, swimming pool etc.
The best part is the price starts at RM160 and can be booked through this booking page.
It is one of the hotel in Langkawi near Pantai Cenang that is loved by many foreign tourists who are looking for affordable yet comfortable place to stay.