The Best Pulau Tioman Resort 2019
Are you planning to give Pulau Tioman a visit soon? Great, this post is definitely for you! Read up more on Pulau Tioman and check out our The Best Pulau Tioman Resort in 2019 that we have shortlisted just for you!
Pulau Tioman lies off the east coast of Peninsular Malaysia, in the South China Sea. It's a nature reserve, ringed by beaches. The area is known for its dives sites, which have corals, sea fans and sea sponges, as well as shipwrecks. The island is covered in tropical rainforests, home to butterflies, lizards and monkeys. While on the east coast, the Juara Turtle Project is a hatchery that protects and studies sea turtles.
The island is especially known for its wonderful diving and snorkeling possibilities. There are many resorts on the island that can cater for every type of travellers. Pulau Tioman is one of the duty-free island in Malaysia, which means some of the items sold here are cheaper than the ones sold in mainland. You will have to pay RM5 of entrance fee upon arrival as Pulau Tioman is one of the marine parks. Some of the activities that you can do while you are in Pulau Tioman are fishing, jungle trekking (for Pulau Tioman has almost no roads!), explore and swim in one of many of their great beaches (Pantai Genting, Pantai Tekek and Pantai Salang, just to highlight a few), wakeboarding, waterfall visits and more.
Just like most of the islands in the east coasts such as Pulau Perhentian or Pulau Redang, Pulau Tioman is open on March until October. So, plan your trip properly to avoid disappointment! Speaking of planning, come and have a look on our shortlisted Best Pulau Tioman Resort for 2019 which you may include in your itinerary!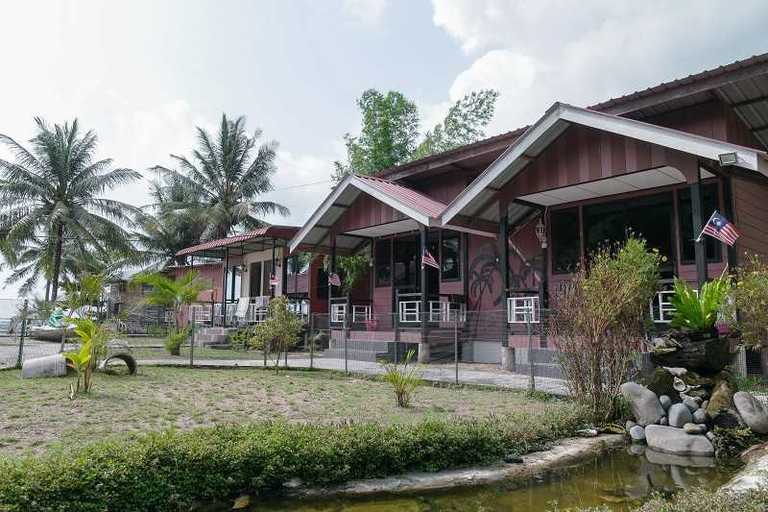 Teluk Tamara Resort (TAMARA) is a budget hotel at Teluk Tamara in Juara Village, accessible by road from Tekek. Nestled along a pretty beachfront east of the central cape, the hotel provides comfortable accommodation in simple but colourful chalets equipped with modern amenities that include air-conditioning, attached bathrooms with hot water shower and even complimentary wifi Internet access.
There is a restaurant that serves local cuisine with seafood barbeque, common lounge with karaoke set, bicycle rental and island transfer service between Juara and Tekek by 4WD vehicle. Formerly known as Cabin Bay Resort, the hotel also arranges fishing trips and island tours by boat.
Location:
Rate: From RM200/night
Situated on Pulau Tioman, Berjaya Tioman Resort offers 2 dining options, an outdoor pool and free wifi in its public area. It features Malay-style chalets with sea or garden views. A beautiful 18-hole golf course boasts views of the sea and rainforest. The rooms are fitted with wooden flooring and furnishings, spacious chalets feature air conditioning and a private balcony. They are equipped with cable TV and a tea or coffee maker. Guests can also exercise in the fitness centre or to indulge in a range of treatments in their spa.
Location:
Rate: From RM350
For bookings, kindly proceed to Berjaya Tioman Resort - Malaysia

Paya Beach Spa & Dive Resort offers beachfront accommodations with a private balcony. This property houses an outdoor swimming pool and guests can enjoy meals at the in-house restaurant or have a drink at the beach bar. Free wifi is available in public areas. The rooms are decorated with wooden furnishings, each spacious unit is modernly designed and is air conditioned. Guests are also spoilt with recreational choices include going water sports activities or exploring the rainforest. Alternatively, guests can indulge in a massage treatment at the in-house spa.
Location:
Rate: From RM278
For bookings, kindly proceed to Paya Beach Spa & Dive Resort - Tioman Island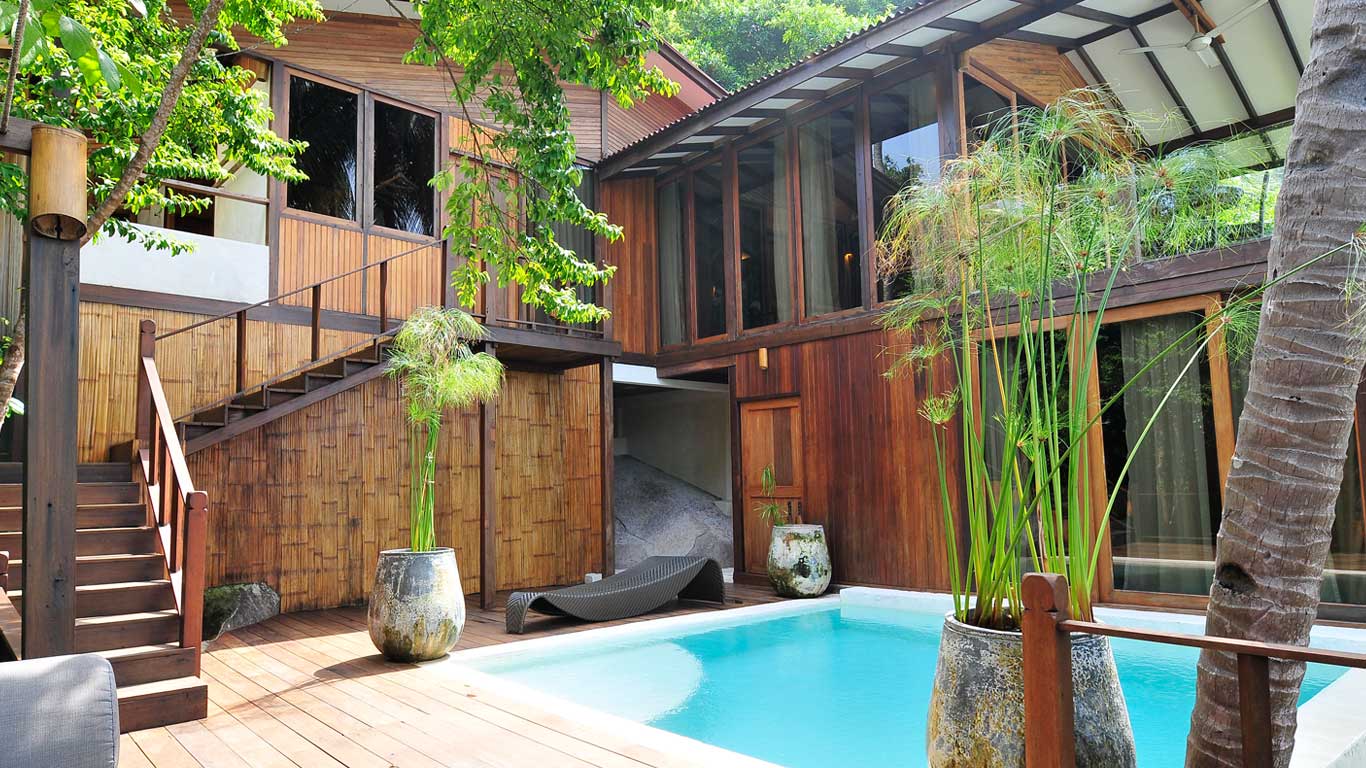 Japamala Resort is Pulau Tioman only boutique resort, and one-of-a-kind in Malaysia. This small and exclusive resort of 13 rooms is hidden amidst 11 acres of lush tropical rainforest is dubbed as an eco-luxe resort. Enjoy your meal in their restaurant and bar with free breakfast included for your stay. The resort offers swimming pool, room service as well as treatment and spas. You will always wanting to come back to Japamala Resort for more - as the resort is not just a place, but a state of mind.
Location:
Rate: From RM1000
For bookings, kindly proceed to Japamala Resort
Panuba Inn is located on a private bay, up north of Pulau Tioman that's off white sandy beaches and fascinating marine life and turquoise sea. The wooden chalets are built on stilts at a hill surrounded by coconut trees and flowering plants. Additionally, you can try out plenty of activities to be done around the resort such as scuba diving, snorkeling, sunbathing, swimming and jungle trekking.
Location:
Rate: From RM115
For bookings, kindly proceed to Panuba Inn Resort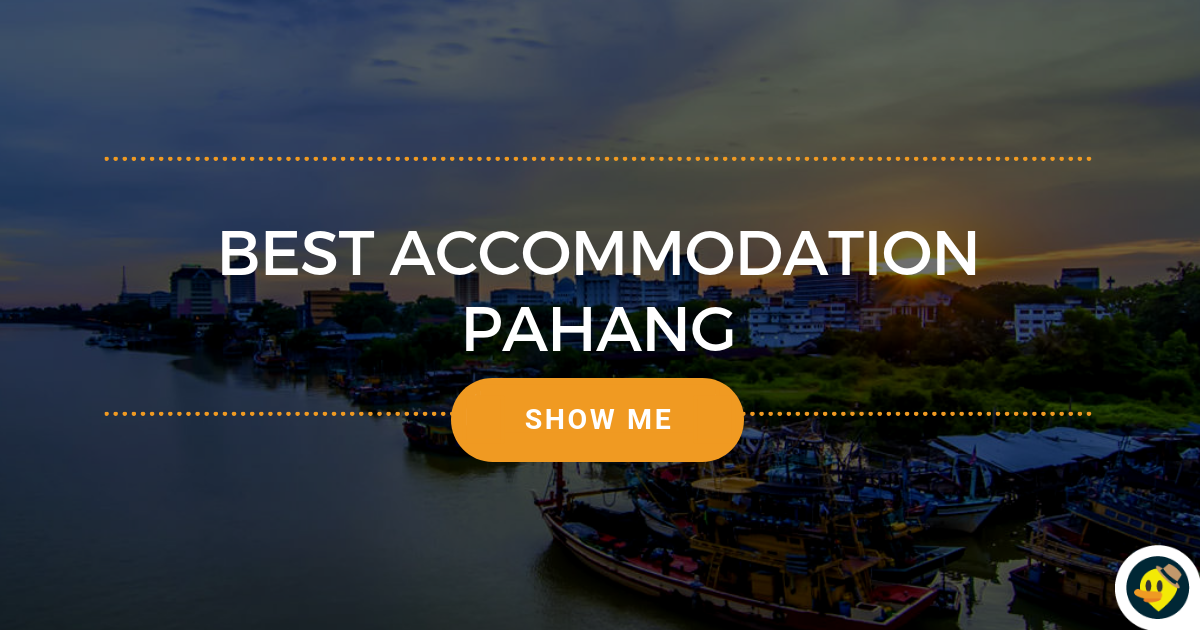 If you wish to check out the complete list to best accommodations in Pahang, feel free to click on the photos above to gain access. Otherwise, you can further scroll down below to find related readings for your Pulau Tioman stay.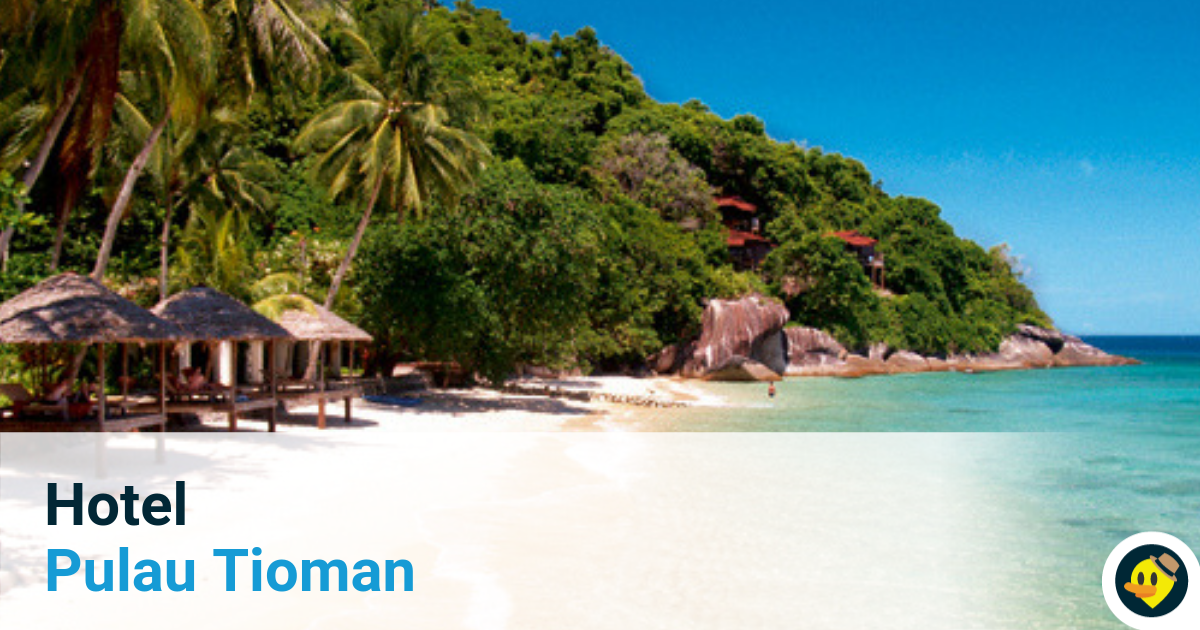 If resort is way out of your budget, you can always opt for hotels instead. Click on the photos above to read more about our listings Hotel in Pulau Tioman.