Redang Island Resorts
Planning for a super-awesome vacation to Redang Island? Nice! Redang Island is such a lovely island in the South China Sea, about 45 km off Kuala Terengganu city. It's one of the most popular island for snorkeling activities that most of the resorts over there have their own snorkeling spots just in front of their doors! Now, how to get to Redang Island?
Well, you can reach there either by boat or by airplane. For traveling by boat, if you are from Kuala Terengganu, then you can go there via Syahbandar jetty and the journey will be about 1.5 hours. If you're from Merang, then take either the Merang jetty or Setiu jetty.
In case you are coming from Kuala Lumpur, you can just ride an air flight straight to Redang airport. And once you reach there, get ready to check in at the wonderful resorts of Redang Island! We will see some of the resorts here in this blog post.
Redang Island Resort
Redang Island Resort offers high quality accommodation facilities for you. With comfortable rooms and WiFI in each room, you wouldn't feel like you are away from home. The best part about this resort is it has it's own snorkeling spot in the hotel area.
Price: from RM300/night
Location:

The Taaras Beach & Spa Resort
The Taaras Beach & Spa Resort is an all-tropical resort with a rainforest-island vibes all around it. But you wouldn't feel like you are out of place with the free Wifi facility for each room and a gymnasium for you not to miss out your work-out routine. You can snorkel around, do a bit of wind-surfing or join in the water-sport activities.
Price: from RM800/night
Location:

Sari Pacifica Resort & Spa Redang Island
Sari Pacifica Resort & Spa Redang Island is a 4-star resort that could give you an out-of-the world experience in Redang. Right on the beach and facing the sea, you can jump into the water and snorkel around with the fishes. If you don't feel satisfied spending your day to swim in the water, you can step up your swimming game by continuing on to the swimming pool in the resort. Be sure to enjoy the sea view of South China Sea from the swimming pool!
Price: from RM325/night
Location:

Laguna Redang island Resort
Laguna Redang Island Resort gives out a unique concept of traditional Malay in it's architecture and overall decoration. The concept suits very well with the tropical rainforest and the blue sea of the island. You can join in the activities such as canoeing, snorkeling, and fishing around the resort. There are a number of sourvenir shops in the resort as well so you can do a bit of shopping for your family and friends.
Price: from RM613/night
Location:
We hope you'll have a wonderful time in Redang Island! Remember to plan out your visit to be within March and October and not during the off-season of November till February.
Looking for discounts for your accommodation booking? Use our promo code!
Looking for the best places to stay for your dream vacation in Terengganu? Click on the image below for an extensive list of accommodation in Terengganu.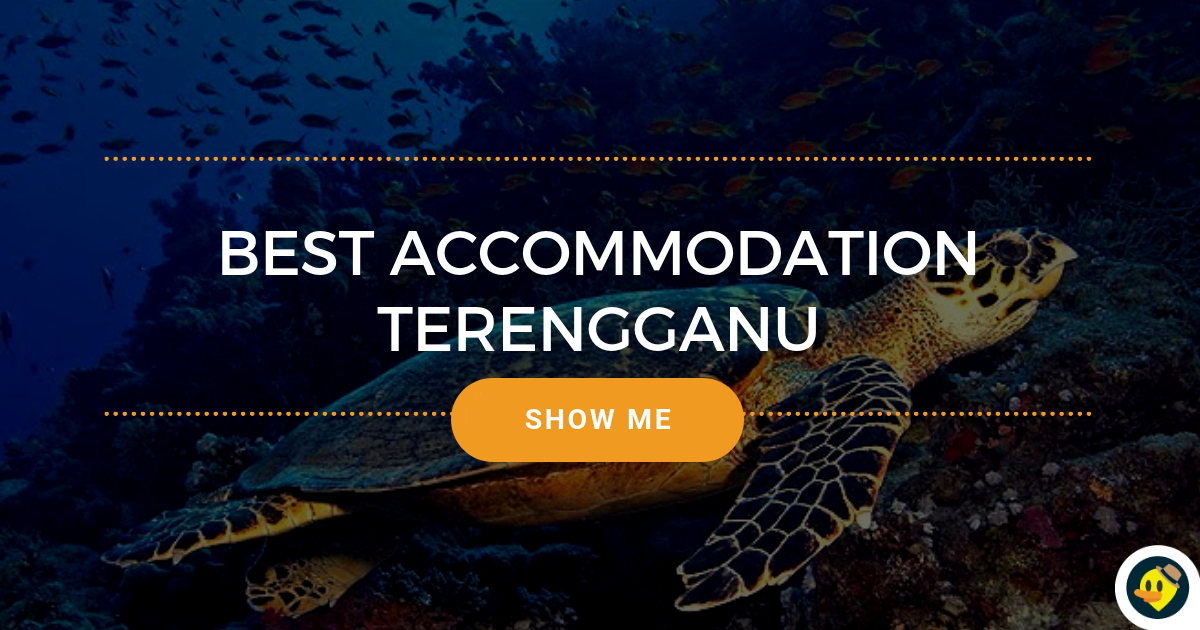 Read on the below articles for more holiday attractions and accommodation in Terengganu.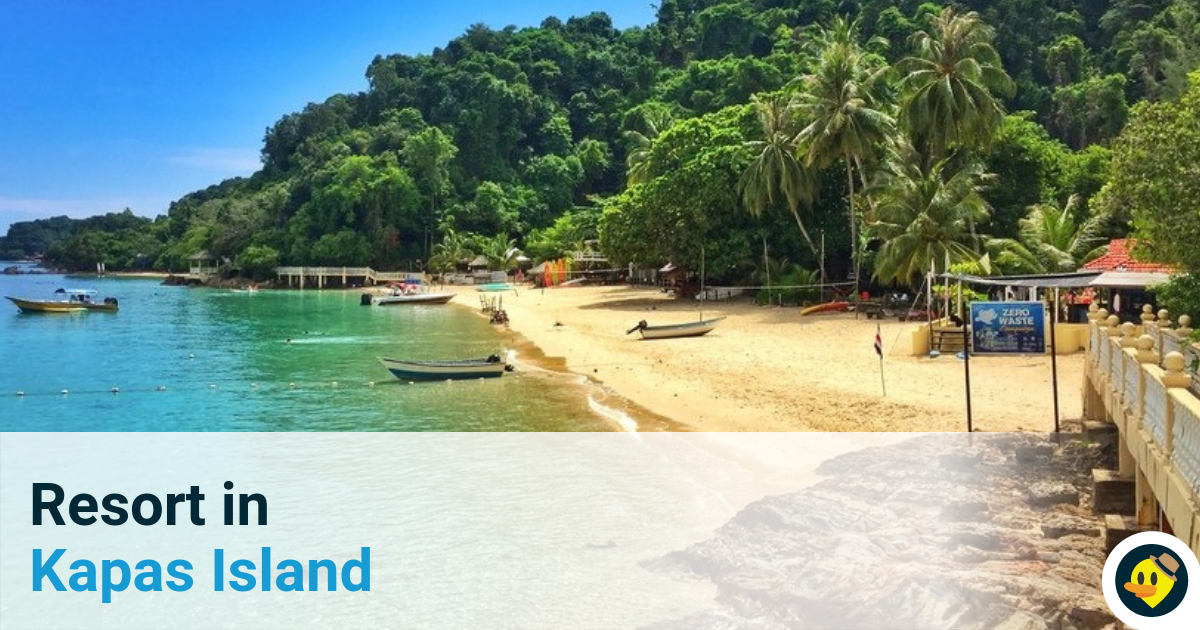 Kapas Island is another tourist choice for their island holidays in Terengganu. It is close to Marang and the size is quite small compared to other islands in Terengganu. However, despite of it's small size, the tourism facilities and the beautiful nature won't make you feel missed out from the rest of the islands. Click on the photo above for a list of resorts in Kapas Island and discover what the island can offer to you.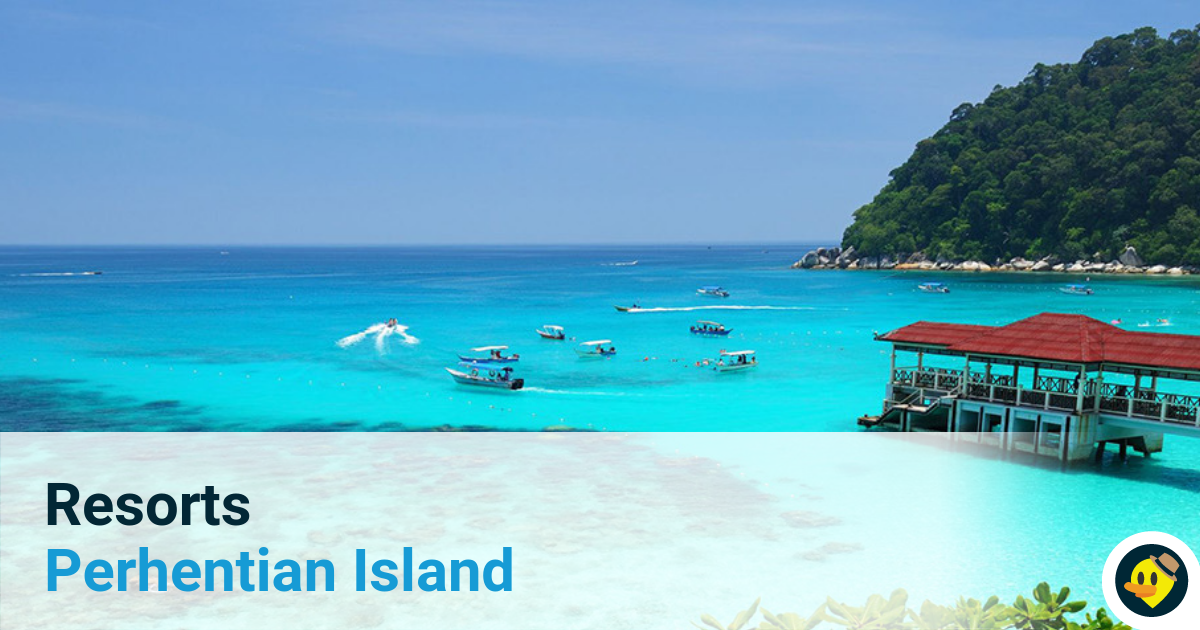 Other than Kapas Island, Perhentian Island is one of the main holiday island destination popular in Terengganu. The island is actually made up of two islands, the Pulau Perhentian Kecil and Pulau Perhentian Besar. You won't get bored from sightseeing around the islands or snokeling in the water. Pulau Perhentian Kecil houses a number of budget-priced homestays and chalets while Pulau Perhentian Besar is where the big resorts are. Click on the photo above for a recommendation of resorts in Perhentian Island.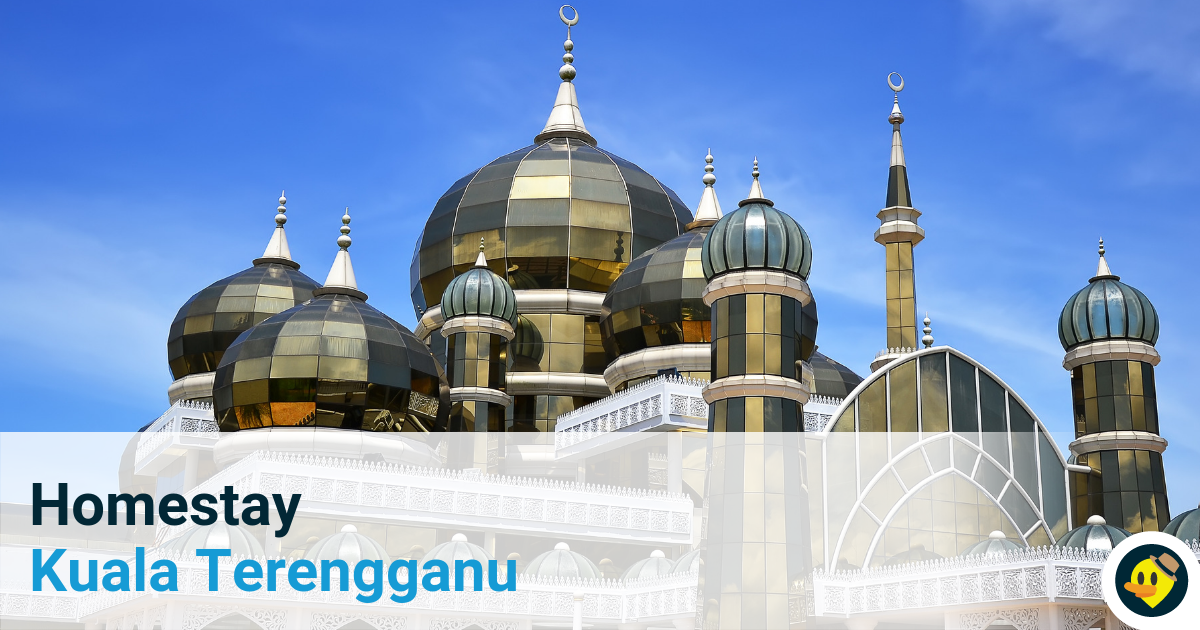 Kuala Terengganu is the capital city of Terengganu. It's a coastal city facing the South China Sea, like Kuantan city in Pahang. Some of the attractions here are Pantai Batu Buruk, Pasar Payang and Crystal Mosque. Click on the photo above for a list of homestay in Kuala Terengganu.