5 Things You Should Not Do In A Group Chat
Group chat can make or break your holiday.
Nowadays, group chat is popular in our life. People now are using messaging apps such as Whatapps, WeChat, Messenger, Viber and so on to communicate and share information to friends.
It is especially useful when planning for a trip with friends and families as you can share all the information regarding the trip with everyone at a click of a button. Many people are using group chat to communicate and then plan a trip together as it is convenient and it involves everyone.
Therefore, we should keep in mind what should we do and don't in the group chat.


1. Don't spam!
Something u may find something really interesting about the place you are going and you deciding to share all the post into the group chat one by one. It can be annoying and some of the information you shared might be miss out by others as there are just too many information blasting out at once.
Other might not feel like reading it and may consider you annoying. The worst part is others might just mute the notification in the group chat and whatever message or information you share in the future might not be seen by them.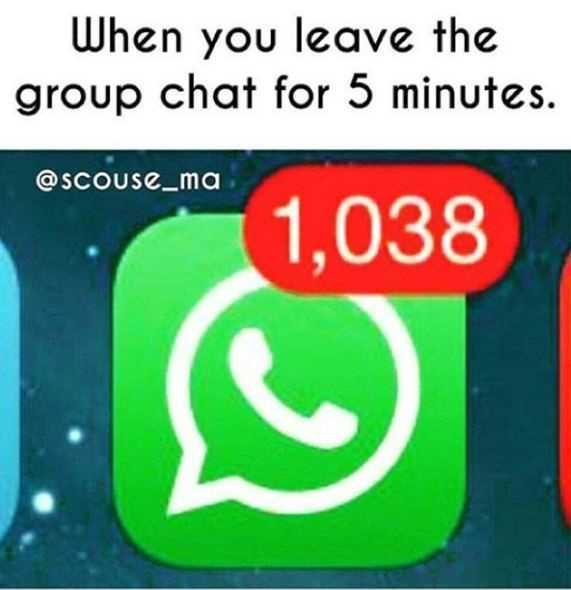 Image via: buzzfeed
2. Remember It's a Group Chat
You know what's the purpose of opening a group chat? It is to share travel information to everyone so that everyone can decide which place is suitable for travelling and then decide on the travel plan which is suitable for everyone.
You can always send the message to a particular person privately instead of exchanging messages in a group chat. Others might find it annoying if they had to scroll through your conversation just to see important message.

Image via: cosmopolitan.com
3. Don't Share Unrelated Topic in The Group Chat.
If the group chat is about sharing travel related info, it is a good idea not to share too much information that is unrelated. It is wise to control the information that is being shared to the group chat as this will make it more appealing to read for everyone.
Sharing too many unrelated topics might prompt others to not take the group chat seriously and miss out on important message.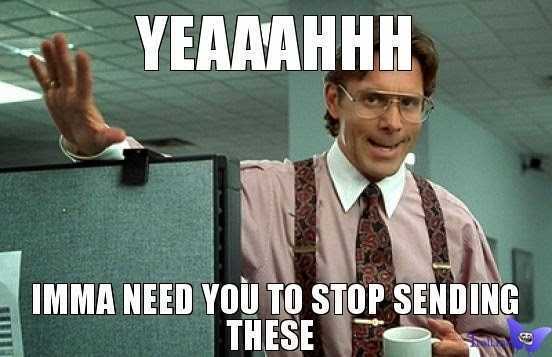 Image via http://behindthebasics.blogspot.my/
4. Don't send your message in the middle of the night
Some people do not mute their phone when they go to bed for safety reason. Therefore, it is wise not to send any message at night, when it became too annoying some might just mute their phone or even the chat notification by accident and they might miss any future updates in the group chat.
When that happens, it serves very little purpose to have a group chat to share travel information to everyone.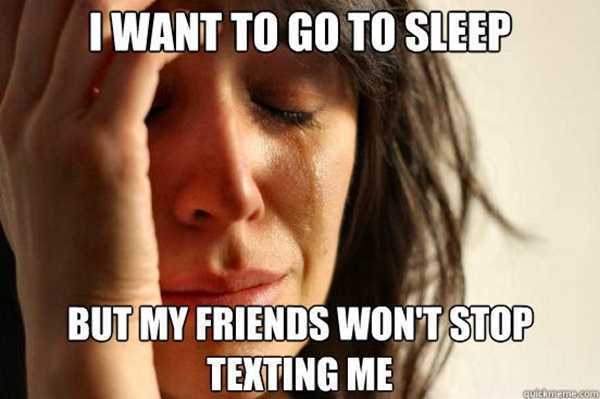 Image via http://behindthebasics.blogspot.my/
5. Voice Out Only When It Is Necessary
It is always good to remind everyone what is the true purpose of having a group chat. You can appoint a moderator to remind others to only share travel information that can benefit everyone.
This is to prevent too many unnecessary message appearing on the screen at once. Because the screen of your smartphone is only the size of your palm, limited message can be read at one time.
If a person has to scroll a long way to read important message they might just skip the whole thing and jump right to the bottom, and miss some of the important message.


Going travelling with a group of friends or families is always exciting, and coming up a plan which involves everybody is important so that everyone agrees to the travelling plan and no one gets left behind.

Feel like you have been left behind on the latest travel news in Malaysia? Follow Lets Go Holiday on Facebook so you never miss out on what's trending.