Ways To Celebrate Christmas in Malaysia
By Demo Andrew Homestay - Sep 13, 2018
(Last Updated May 14, 2019)
Christmas is just few days away and did you feel like it's a little too late for you to plan for a vacation? No worries, here are some of the activities for you last minute planners ;)
1. Decorate a Christmas Tree

Decorating a Christmas tree with your family can be a heartwarming bonding session during this festive season.




2. Exchange Gifts with Friends

Gift exchange is certainly a fun and exciting way to celebrate Christmas. Imagine receiving a gift from a Secret Santa.. it could really made your day.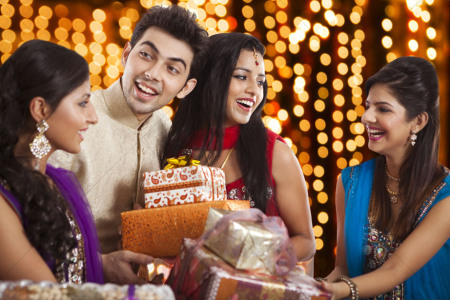 ​3. Have a Christmas Eve Dinner with Family

Christmas is not complete without food so plan a nice dinner with your family and celebrate it!


​4. Take Pictures of Christmas Deco in Shopping Mall
You would be amazed by the Christmas decoration done by some shopping malls. Don't forget to take some pictures as memory!


​5. Enjoy the Christmas Decorations in Portuguese Settlement, Melaka

Visiting Portuguese Settlement in Melaka during Christmas is something you must experience in your life. It's is advisible to go at night as all the colourful light decorations will be lighted out and you can enjoy the beautiful decoration of the residents.


​6. Travel to Highlands
What's better than chilling in one of the highlands during Christmas? Simple and sweet, you could travel to one of the highlands with your family and friends just to enjoy the breathtaking view and weather. There are a few famous highlands that you can choose to go for such as Cameron Highland, Genting Highlands, Fraser Hill, Bukit Tinggi, Bukit Larut and so on.


​7. Go For Ice Skating
Ice Skating is one of the activities that you can do in Malaysia during Christmas celebration and there are many places you can go for ice skating in Malaysia. Sunway Pyramid or iOi, Putrajaya are the most popular destinations for ice skating. You can go there and enjoy your Christmas holiday with your family or friend while enjoy your ice skating. You can even do shopping after enjoying your ice skating.


​8. Have a Wintery Walk in Snowalk, i-City
Snowalk is located at i-City Shah Alam, Selangor and you must list this place as one of the places you want to go for your Christmas celebration. By going to this place, you can feel the snowy cold feeling as well as you can see many beautiful decorations decorated in this place. Christmas is the best time for you to do fun activities with you family and friend while feel the cold environment that you must enjoy on your Christmas.



​9. Shop for Year-end Sales
Shop till you drop - something you should really do during the year-end sales because if you don't you have to wait for another year!


Image Source: World Wide Web

Planning for a last-min vacation?
Check out Letsgoholiday.my for unique homestay, hotels & resorts in Malaysia for your vacation!