Resorts in Kapas Island, Terengganu
There are countless beautiful islands within Malaysia, most of them can be visited during your travels but not all offer a place to stay overnight. In this article, I will spin around Kapas Island or Pulau Kapas which is located nearby the city of Kuala Terengganu.
Kapas Island is much smaller and less crowded, compared to their neighbouring islands like Perhentian and Redang. Literally untouched by many tourists, Kapas Island is the perfect holiday escape that has a strange power to keep you there longer than you planned on staying. In a simple word, it is a very minimalistic island, which is what makes it so special.
Kapas Island is situated at the eastern part of the peninsula in Terengganu, you will just have to travel from Marang Jetty for about 15 minutes boat ride.
One of the reasons you should visit Kapas Island is to explore its underwater biodiversity. Snorkeling is the premier activity on the island, you will see plenty of usual colourful fish (such as the Nemo aka clownfish) all along the island, but the special species you have to really look for are the black tip reef sharks and turtles. Also, you can go hang out on the beach, enjoy the sunsets, play some volleyballs, hiking to the other side of the island and not forgetting to go for scuba diving too!
Kapas Island is not a rich and glamorous place with tons of 5-star resorts or expensive restaurants. For most beach travellers, they usually camp beside the beach to spend their nights. If you really like beach camping, you can purchase tents at the Longsha Campsite, but honestly, it was cramped and didn't look comfortable with tents nearly touching each other. So here below, I will suggest the other 5 accommodations for your reference. These are the popular resorts in Kapas Island for you to spend in the nicest and most comfortable way.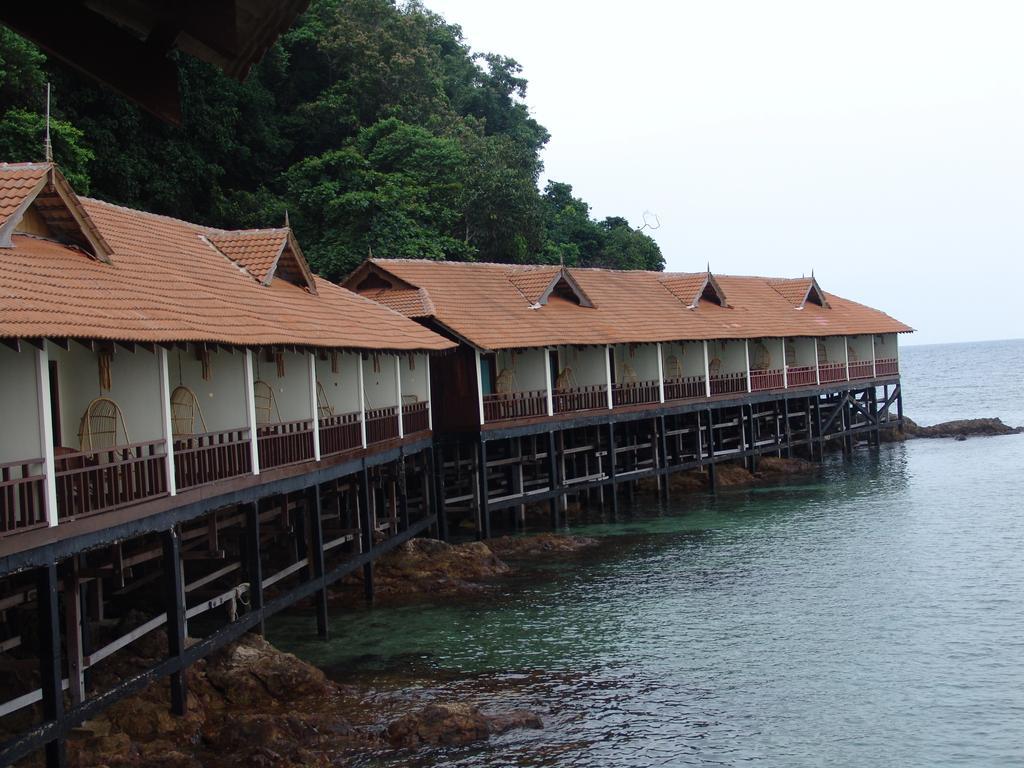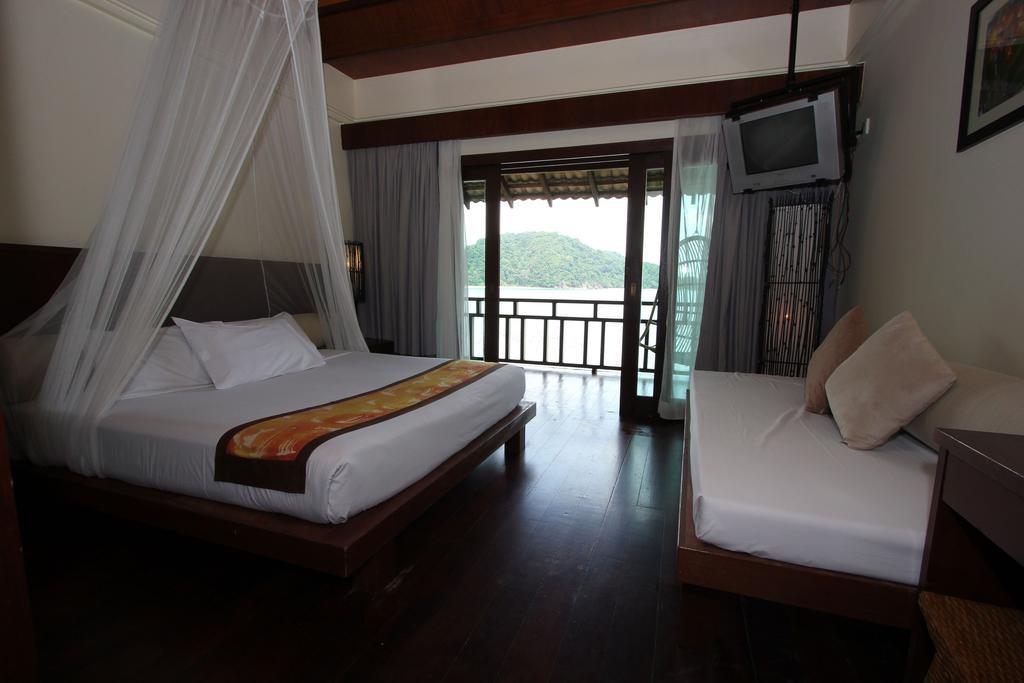 Set on a private island paradise, Gem Island Resort & Spa offers beach getaways with waterfront villas, peaceful white sands and luxurious spa treatments. It features water sports facilities and concierge services.
Opening out to a private balcony, the spacious air-conditioned units feature wooden flooring and stunning views of the sea or surrounding greenery. Guests can opt for a body oil massage at the spa or lounge by the pool. The tour desk can arrange numerous water sports, diving and caving trips.

Address: Lot 2804, Pulau Gemia, Mukim Rusila, 21600 Marang, Malaysia.
Price: From 368/ night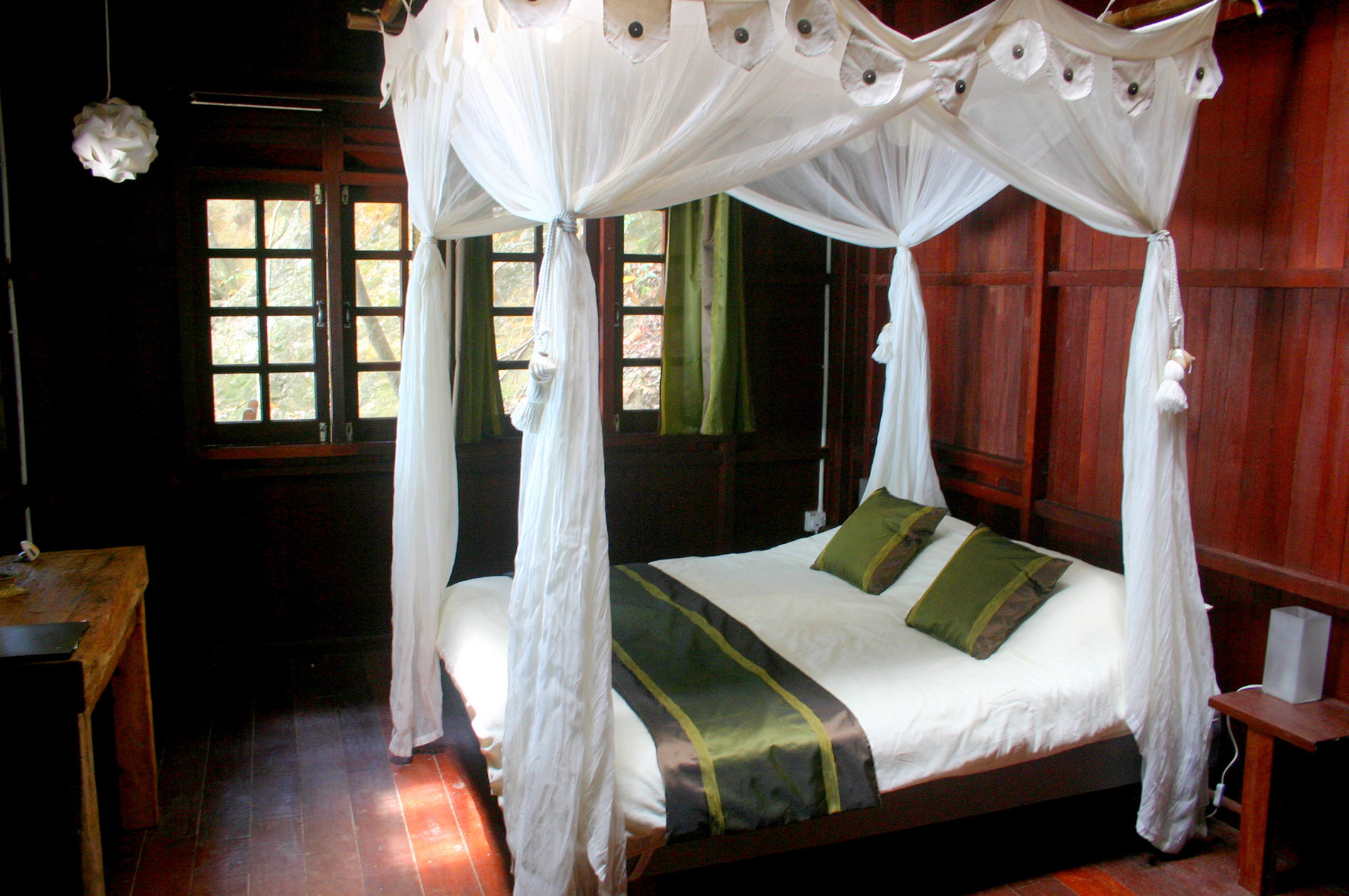 Kapas Turtle Valley Resort is just a great place to rejuvenate, leave the hustle and bustle behind and reconnect with nature. The vibrant coral reef right in front of Turtle Valley is just beautiful, making it a great spot for snorkelling. Here, you can see turtles, rays, small reef sharks and an array of beautiful colourful fish right off the resort beach. The resort provides kayaks for guests to go for a paddle and relax on floating tubes in the tropical ocean.
Guests can get a book from their library and read peacefully on the sun loungers. If you feel adventurous, there is a jungle trek trail starting right behind the resort that takes you to a hidden bay on the other side of the island. For eateries, their in-house restaurant offers breakfast, lunch and dinner with a wide range of beverages cool drinks, cold beer, wine or cocktails.
Address: Kapas Turtle Valley Kapas Island, Pulau Kapas 42940, Malaysia.
Price: From RM 270/ night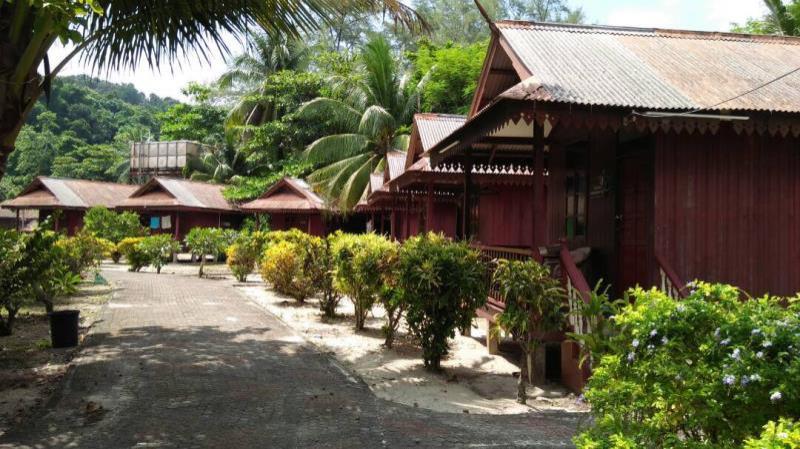 Kapas Island Resort is only a few minutes walking distances from the main jetty on the island. The resort facilities include 60 units of Malay built traditional designed wooden chalets, two dormitories, a swimming pool, 3 covered multi-purpose hall, one open-air hall, a karaoke room, a seaside restaurant and a surau.
Besides, to cater your entertainment, an outdoor (volleyball, beach football and jungle trekking) and an indoor game (carom, chess, congkak, mahjong, card etc) as well as marine activities (snorkeling, fishing, squid catching etc) is available at the resort recreation centre. Arrangement for a scuba-diving and kayaking is also available.

Address: Kapas Island Resort, Pulau Kapas, Marang, Terengganu.
Price: From RM 150/ night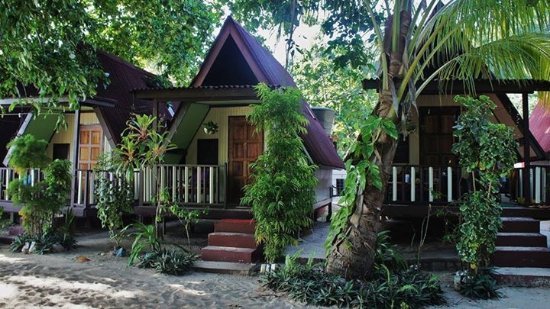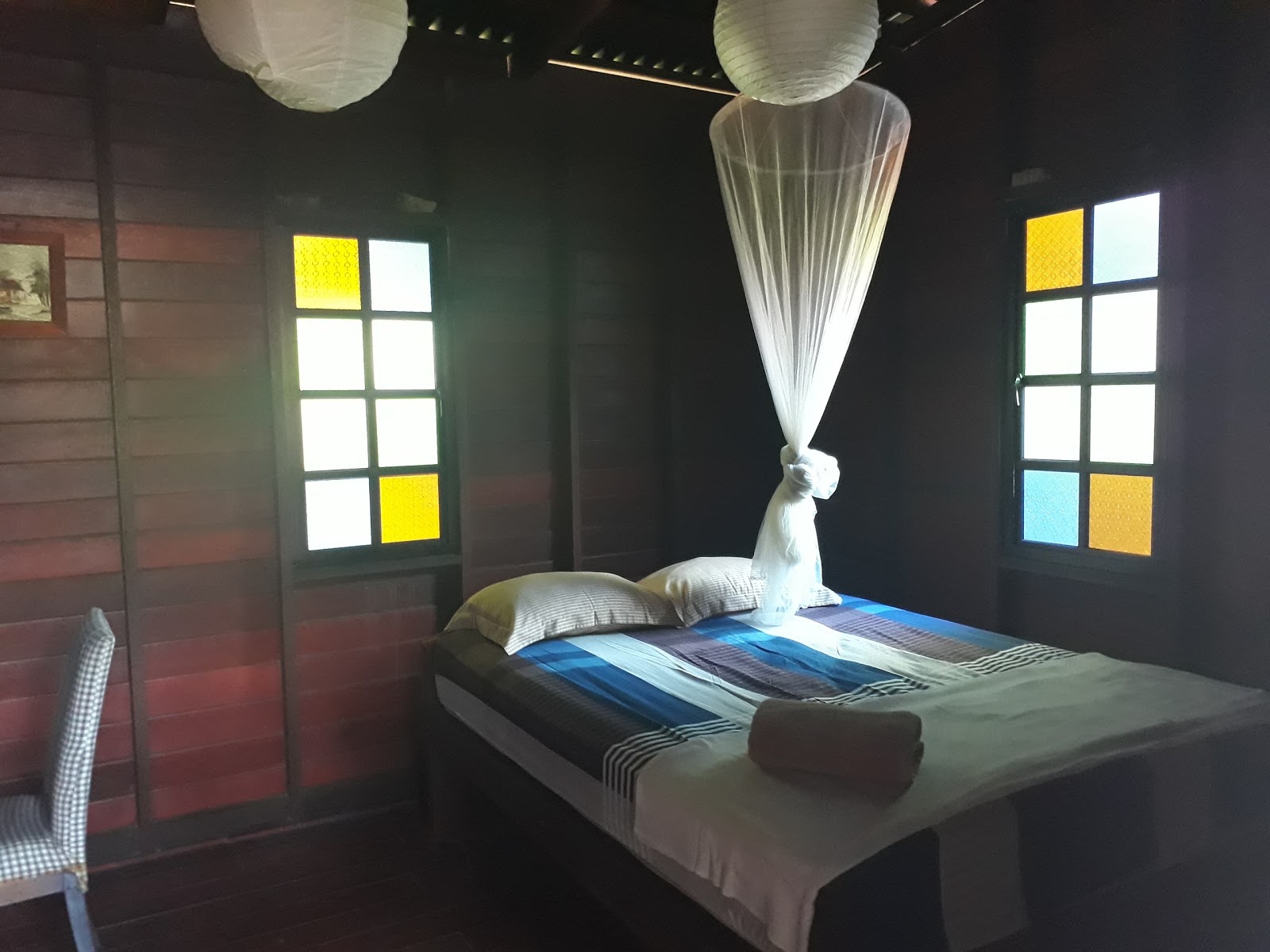 Kapas Beach Chalet (aka KBC) is one of the most charming places on the island, with great owners and great atmosphere. They sometimes even open in the monsoon. Surrounded with family-like atmosphere, chilled, pool table and restaurant with a European and Malaysian selection of food, their accommodation here ranges from dorm rooms to moderately priced air-conditioned chalets.

Address: Lot 85 Pulau Kapas, Marang 21600, Malaysia.
Price: From RM 40 /night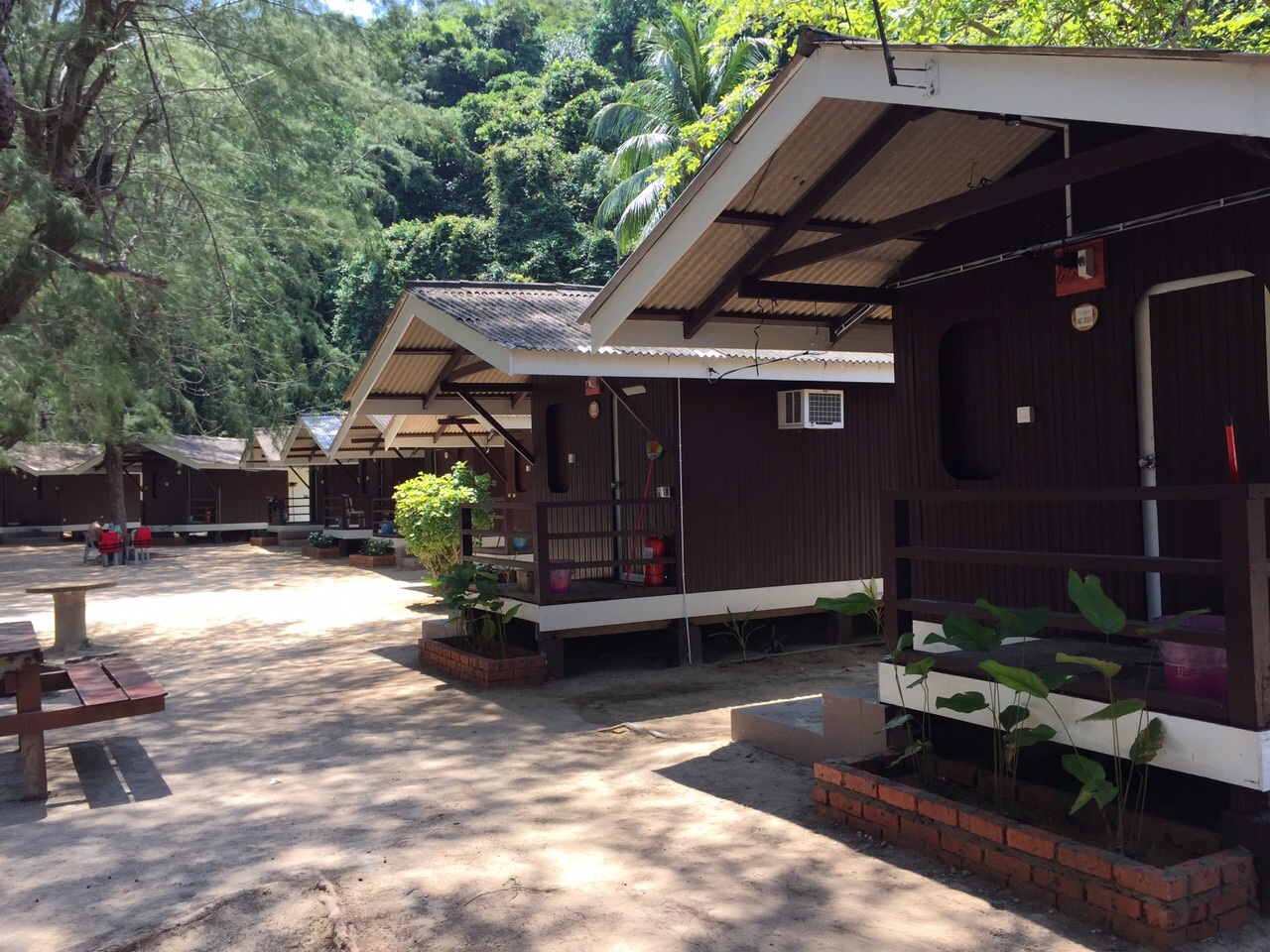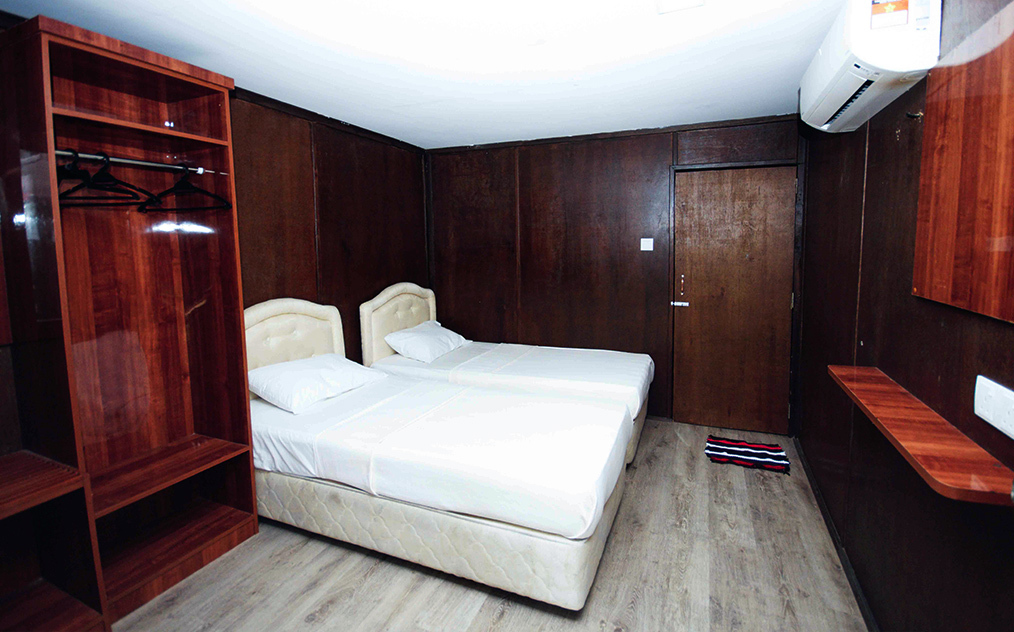 Ombak Kapas Island Beach Resort is an ideal choice for the people who want excitement and best serves at Kapas Island. Just in front of the resort lies a white and long sandy beach, which is a short walking distance from the resort. The resort facilities include 72 units with basic facilities like seminar hall, prayer hall, café, and others. Offering their guests with great services, all room package is compulsory with boat transfer package.

Address: Ombak Kapas Island Beach Resort Pulau Kapas, 21600 Marang, Terengganu Darul Iman.
Price: From RM 170 /night
Looking for some deals? Here is one, click to use promo code.