10 Unique Homestays In Kundasang For Your "Icy" Vacation
By Norizan - Mar 28, 2019
(Last Updated Aug 29, 2019)
The weather is burning hot these days. Without air conditioning, spending time at home feels like being perpetually trapped in a cheap sauna.
Source: GIPHY
As you brace the days in a soaring temperature of 34°, you wonder wouldn't it be nice to escape to a colder region without needing you to break a hole in your bank account.
Well, look no further! You can enjoy a somewhat "icy" vacation by just going across the South China Sea (only across the sea, no need to go oversea!) and head towards Kundasang, Sabah! Located in the lap of majestic Kinabalu, Kundasang is a quaint little town with mesmerizing mountain range view, clean fresh air, and all-year round cool weather with an average temperature of 20°.
Not only that, Kundasang offers plenty of attraction to explore and discover making it a perfect getaway to disconnect from the hustle and bustle of city life. Did you know that Kundasang is the nearest place for us to star gaze and witness the Milky Way? You don't know?
So what are you waiting for? Pack your bag and let us show you 10 unique homestays for your stay in Kundasang, so that you can make the most out of your almost "icy" vacation, right here in Sabah.
Ren-Hana Kampungstay Kundasang


Ren-Hana Kampungstay provides you a clean, simple yet very comfortable accommodation for your stay in Kundasang. It offers triple room furnished with 1 unit Queen Bed and 1 unit Single Bed.
Toilet is located inside the room and there is also a mini balcony. 1 set of Extra Mattress will be provided if occupancy is more than 3 pax.
Address: Jalan Kauluan, Kg. Cinta Mata, Kundasang, 89308 Ranau, Sabah, Malaysia.
No of pax: 3
Price: From MYR160 / night



Suitable for large group and families who want privacy to enjoy the cold weather and the breath-taking sunrise and sunset right in front of Mt. Kinabalu.
The private balcony allows you to sit and enjoy the magnificent view of the mountain. It has 3 bedrooms, each with attached bathroom and 2 single beds.
Two living rooms and a kitchen equipped with utensils and BBQ area also provided. Parking space is available.
Address: 594, Jalan Sinisian Kundasang, Kampung Sinisian, Ranau, 89308 Kundasang, Sabah
No of pax: 6
Price: From MYR320 / night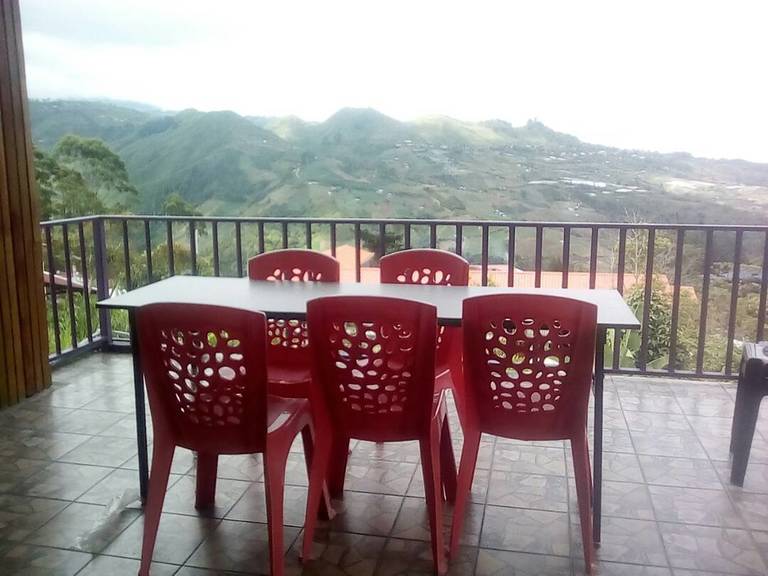 This is another good option for group travelers. The location is strategically close to major tourist attraction. As you can see from the picture, it has a balcony which overlooks the mountains, a perfect place to chill with your friends.
The homestay comes with cooking and BBQ facilities, hot shower, extra beds and ASTRO channels.
Address: 30, Kg Sinisian Kundasang, 89308 Kundasang, Sabah
No of pax: 6
Price: From MYR220 / night
Click here to get special promotion code for your vacation

Teratak Indah Kundasang Homestay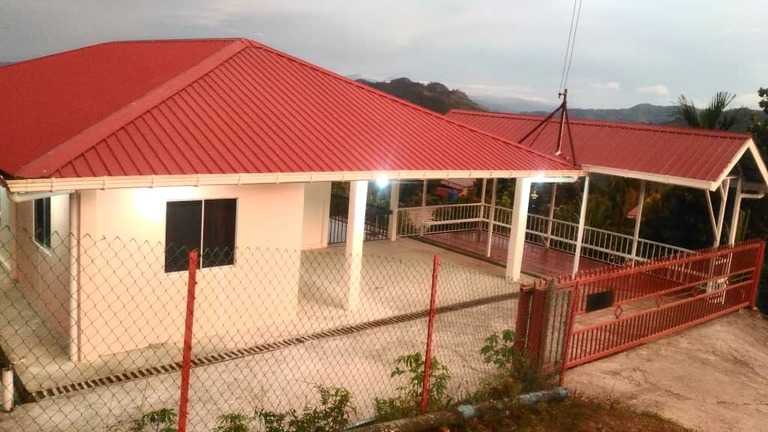 Teratak Indah Homestay is located at Kumpasang Dumpiring Under 1 kilometer from Kundasang Town, far from the hustle and bustle of the cities.
A perfect choice for a some quiet moment and weekend gateway with families. The house has cooking and BBQ facilites, 3 bedrooms and 2 toilets, ASTRO channel and extra beds, if required.
Address: Teratak Indah, Kg dumpiring bawah, 89308 Kundasang, Sabah
No of pax: 11
Price: From MYR380 /night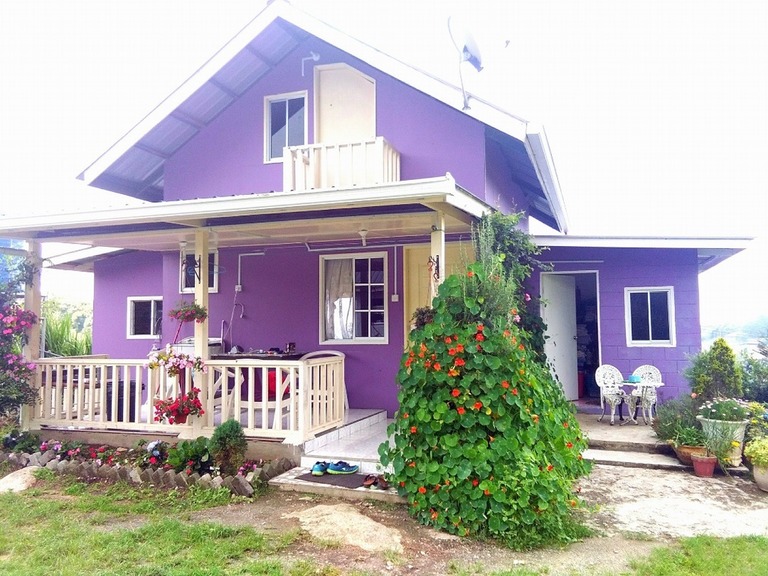 This cute little purple cottage is located at the foot of mount Kinabalu, specifically in Kg. Mesilou Kudasang. It is close to several popular tourist attraction such as Cattle Dairy Farm, (3 mins), Starting Point Maragang Hill (1 min) and approximately 10 minutes away from Kundasang town.
This house has 3 rooms complete with cooking & BBQ facilities, washing machine, hot showers plus a pretty little flower garden and with rustic chairs, perfect for tea time moments with loved ones. Aircond is not really needed here, the temperature is already at your usual AC maximum setting of 16° to 18°, all year round!
Address: Jalan Cinta Mata, Kg. Mesilau, Kundasang, 89308 Ranau, Sabah
No of pax: 7
Price: From MYR345 /night
Scrolled all the way through but still could not find the place to stay you like for your Kundasang trip?
We have many other unique and cozy homestay options in Kundasang for you to check out! Just click on the image below to find out more.