Must-Visit Ramadhan Bazaar in KL

The month of Ramadhan has finally come and if you're looking for inspiration on what to eat during your break fast, here are the list of the 11 Must-Visit Ramadhan Bazaar in KL!
​1. TTDI
TTDI Ramadhan Bazaar is a great place to get started. TTDI is short-form for Taman Tun Dr Ismail and the bazaar is one of the most well-known Ramadhan bazaars in KL. It is located in Jalan Tun Mohd Fuad 2, in a neighborhood at right in front of One Utama shopping mall. The bazaar is well-known for its murtabak raja which is a stuffed pancake filled with lamb, beef, or chicken.
Image Source : vkeong
2. USJ 4
Ramadhan Bazaar in USJ 4 is just about 10 minutes away from Subang Jaya Town Centre and the bazaar is known for its murtabak Langkawi stalls. However, the bazaar has much more to offer such as chicken with rice, briyani rice, ayam golek, coconut milkshake, honey roasted chicken and more.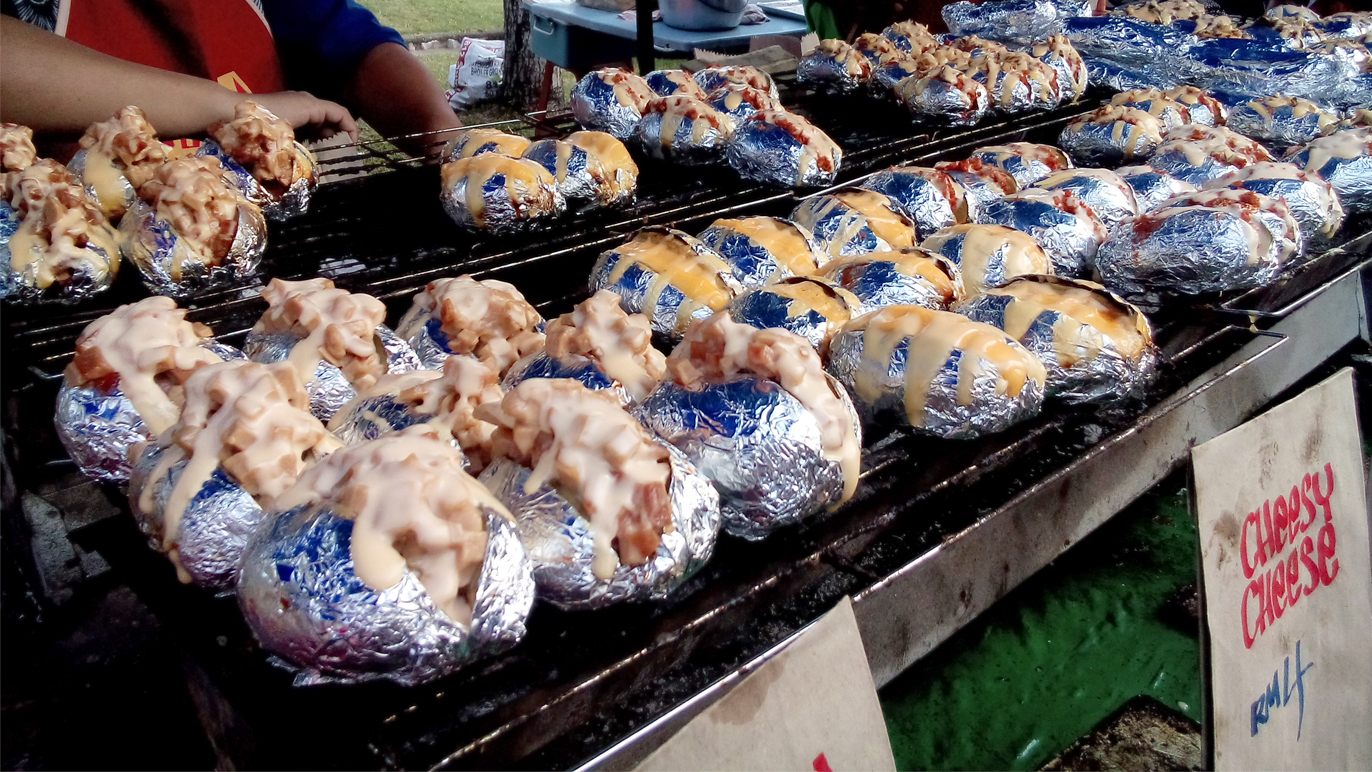 3. Bangsar
Among all the Ramadhan Bazaar in KL, the Ramadhan Bazaar in Bangsar is comparatively smaller. However, "good things come in small packages". The bazaar is situated behind Bangsar's mosque in Telawi area. In this bazaar, you can try their coconut and teh tarik's flavored ice cream for only RM3.90 for 3 scoops.


4. Kampung Baru
Ramadhan Bazaar in Kampung Baru is located just down the road from Kampung Baru LRT Station along Jalan Raja Muda Musa. This bazaar is one of the most popular bazaars in KL. There will be a massive crowd in this bazaar that which can't seem to be avoided even though you come as early as 4pm. However, this bazaar deserves to be visited at least once due its endless variety of food ranging from traditional Malay food to rare deserts.
5. Stadium Shah Alam
Ramadhan Bazaar in Stadium Shah Alam is one of the well-known bazaars in KL for its cendol, ayam golek, nasi briyani and more. The stadium is usually being used for sport events and concerts but during the month of Ramadhan, it is transformed into one of the biggest marketplaces of food stalls.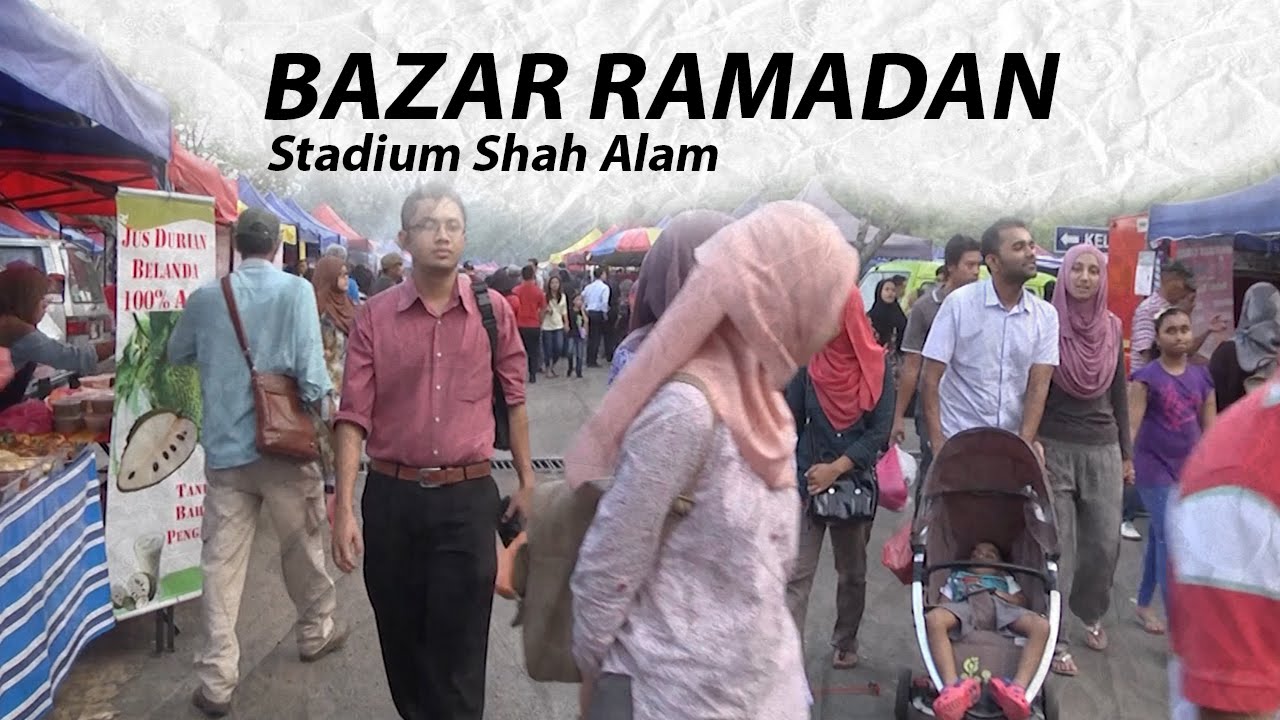 Photo Credit : Tv Selangor
6. Jalan Masjid India & Tuanku Abdul Rahman

Jalan Masjid India and Tuanku Abdul Rahman area, which are also known as Jalan TAR, turns into a food heaven during the month of Ramadhan. It is located in the middle of Kuala Lumpur city and near the Masjid Jamek LRT station.


7. Kelana Jaya
Kelana Jaya Ramadhan Bazaar is located at the opposite of Giant Mini Market in Jalan SS6/1, Kelana Jaya. There were at least 50-60 stalls offering just about every delicious Malay food that you can ever imagine. You may find a huge variety of food during the Ramadan season and some of the best Malay kuihs ranging from traditional to modern ones.
8. Section 14, Petaling Jaya

The Section 14's bazaar is located in the housing area near Jaya Supermarket. The bazaar is mainly catered to visitors who live around the neighborhood and is home to several dishes and murtabak stalls with reasonable price ranging from RM4 to RM10.
Photo Credit : TheStar
9. Bandar Tun Razak
Bandar Tun Razak Ramadhan Bazaar is located near a stadium and it offers a variety of unique Malaysian food. All the unique and delicious food can be found here including Takoyaki and the famous Pisang Goreng Cheese and Pisang Goreng Chocolate.
Photo Credit : Utusan
10. SS13, Subang jaya


This bazaar is situated in SS13 Subang Jaya and serves many delicious foods, from traditional Malay cuisine to some Western and Chinese stalls for your varied buka puasa meal. Look out for a stall selling Mexican-inspired delicacies and try out their cheese steak sandwich and chicken enchiladas. It is a corn tortilla filled with chicken, onions and peppers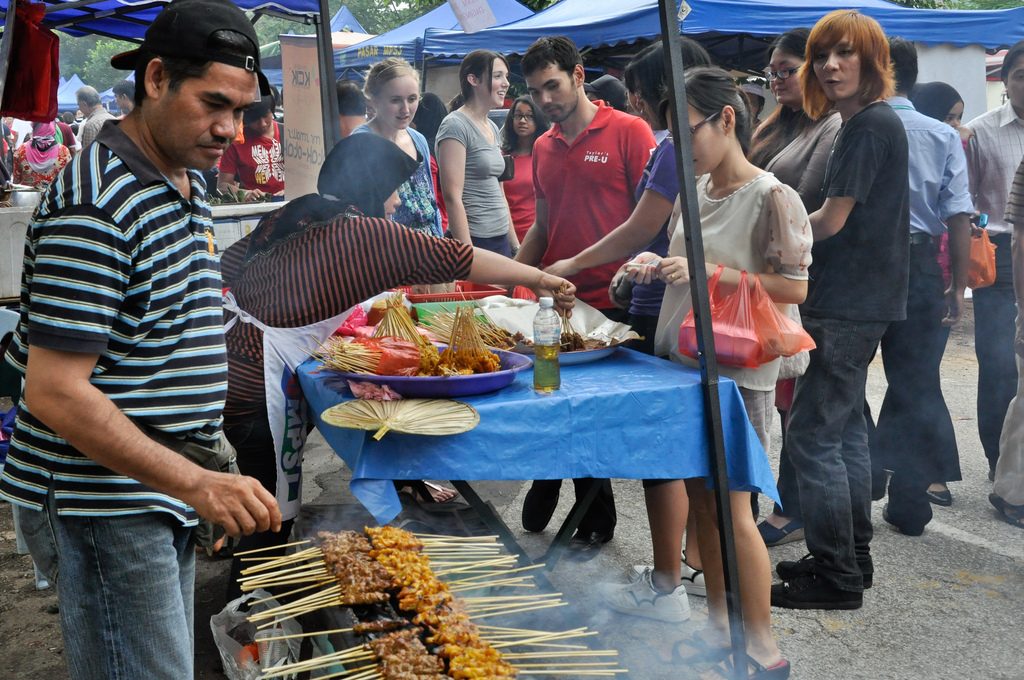 11. Bukit Bintang

The Ramadhan Bazaar in Bukit Bintang is located along Jalan Berangan and you can satisfy all your cravings here. Take a break from the hustle and bustle of the city with ice cold juices at an average of RM5 per drink

Image Source: World Wide Web
Planning to visit one of these ramadan bazaar in Kuala Lumpur?
Check out Letsgoholiday.my for unique homestay, hotels & resorts in Kuala Lumpur for your vacation!