Mun Restaurant (The Touch City)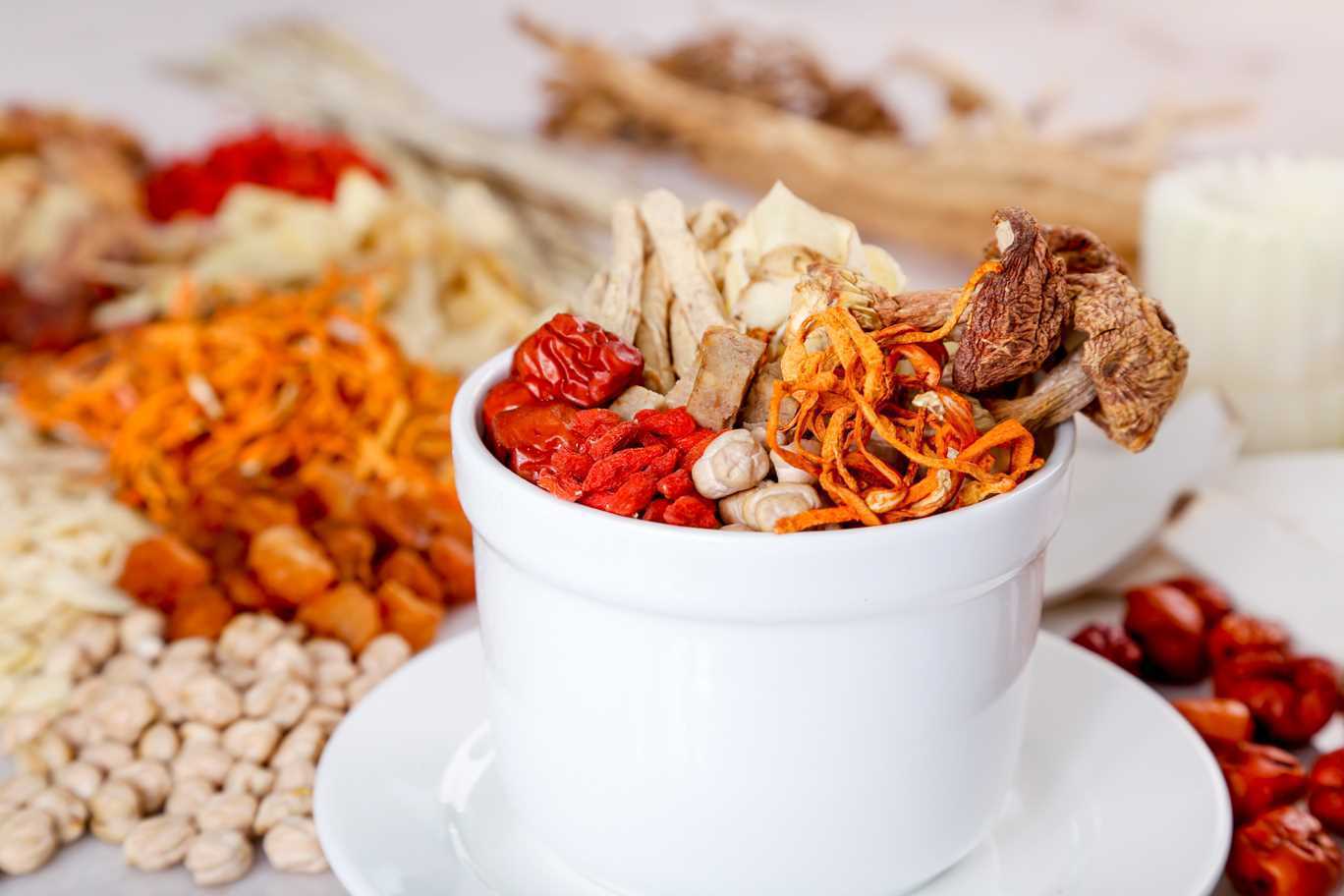 Mun Restaurant, which is located within The Touch City in Melaka, assures competitive and economic, yet high quality cuisines to be served to all our customers.
They do accept reservation for all sorts of festivals and celebrations. Here are some of the list in the menus that is a must try for all!
Assorted Mushrooms with 3-Flavor Sauce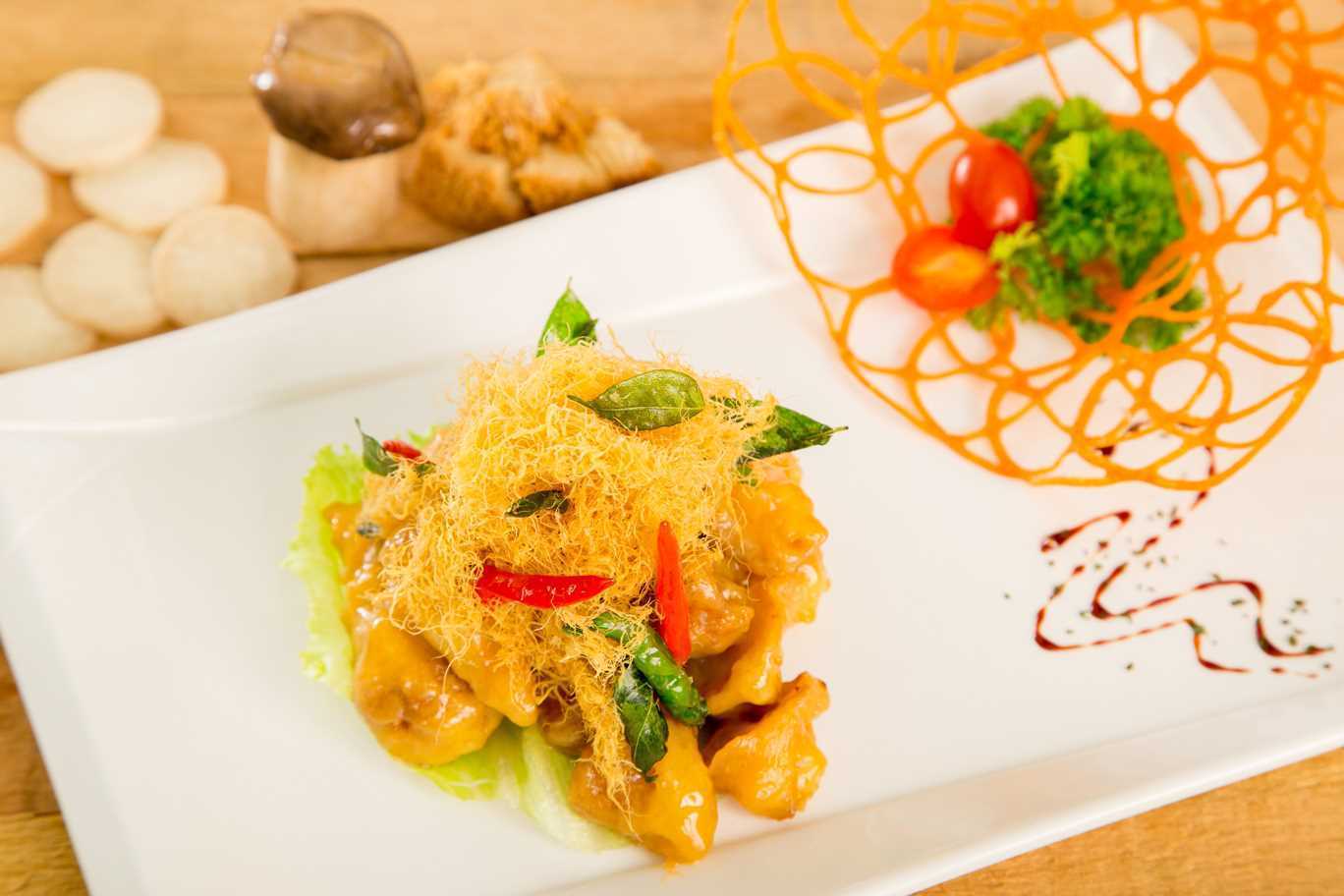 They use two different types of medicinal mushrooms, Hericium Erinaceus and Pleurotus, in producing our unique homemade sauce prepared by our skilful chef.
This homemade sauce brings a unique flavour to their Assorted Mushrooms that satisfy the taste buds of our dine-in guests with this sweet, three flavoured cuisine.
Memory Pumpkin Bowl with Tofu and Egg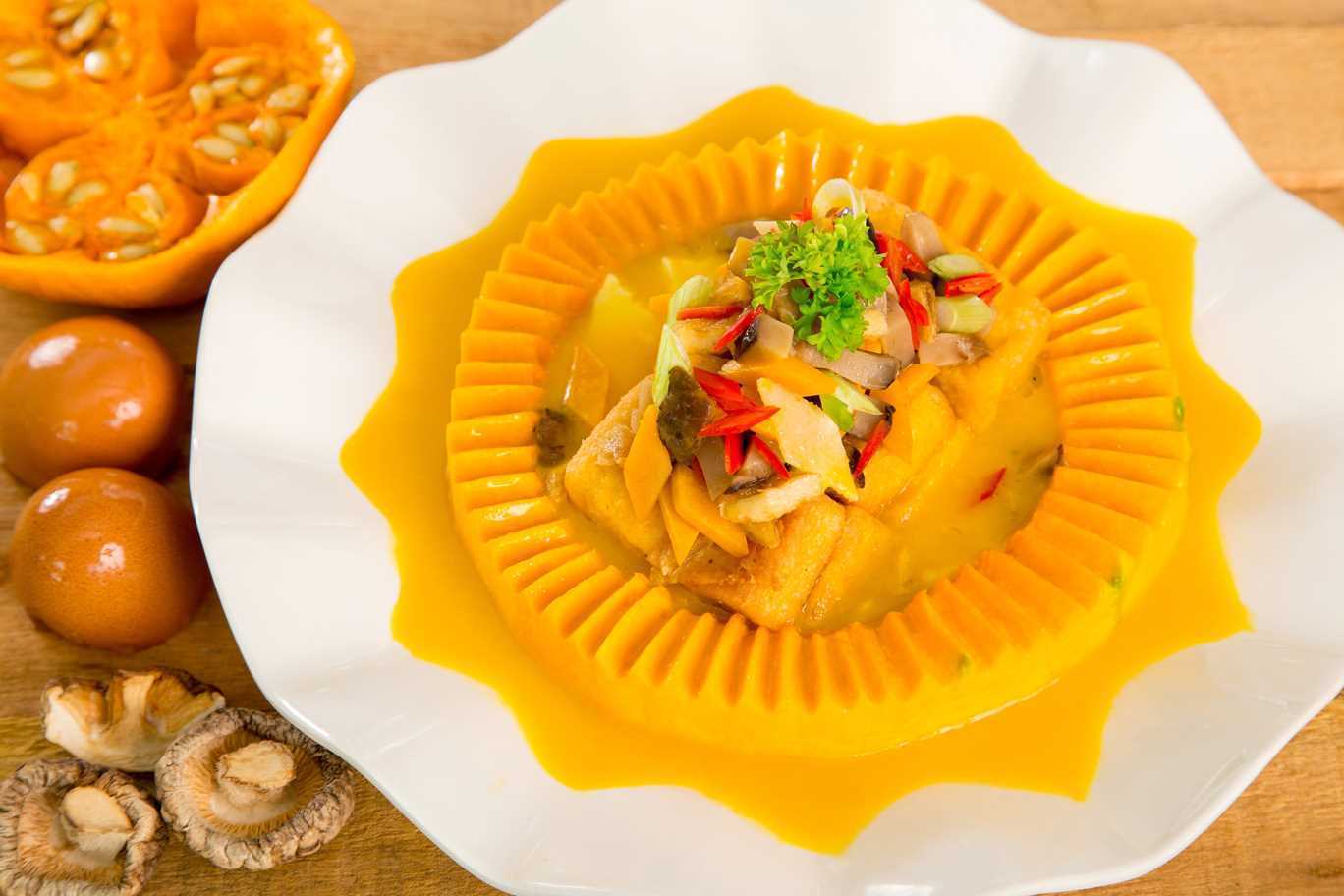 Pumpkin is seen as a treasure in the practices of health and wellness. Because pumpkin is nutritionally rich and it is believed to be helpful in regulating metabolism and promote a much more dynamic blood circulation.
The dish has a very touching story behind this cuisine, and it should reflect on the loving heart that our Chef had when preparing this cuisine.
Nutritional Value:
It helps in regulating our blood pressure, blood glucose, and body metabolism.
It also shows great function in preventing constipation.
Spicy Tofu with House Special Sauce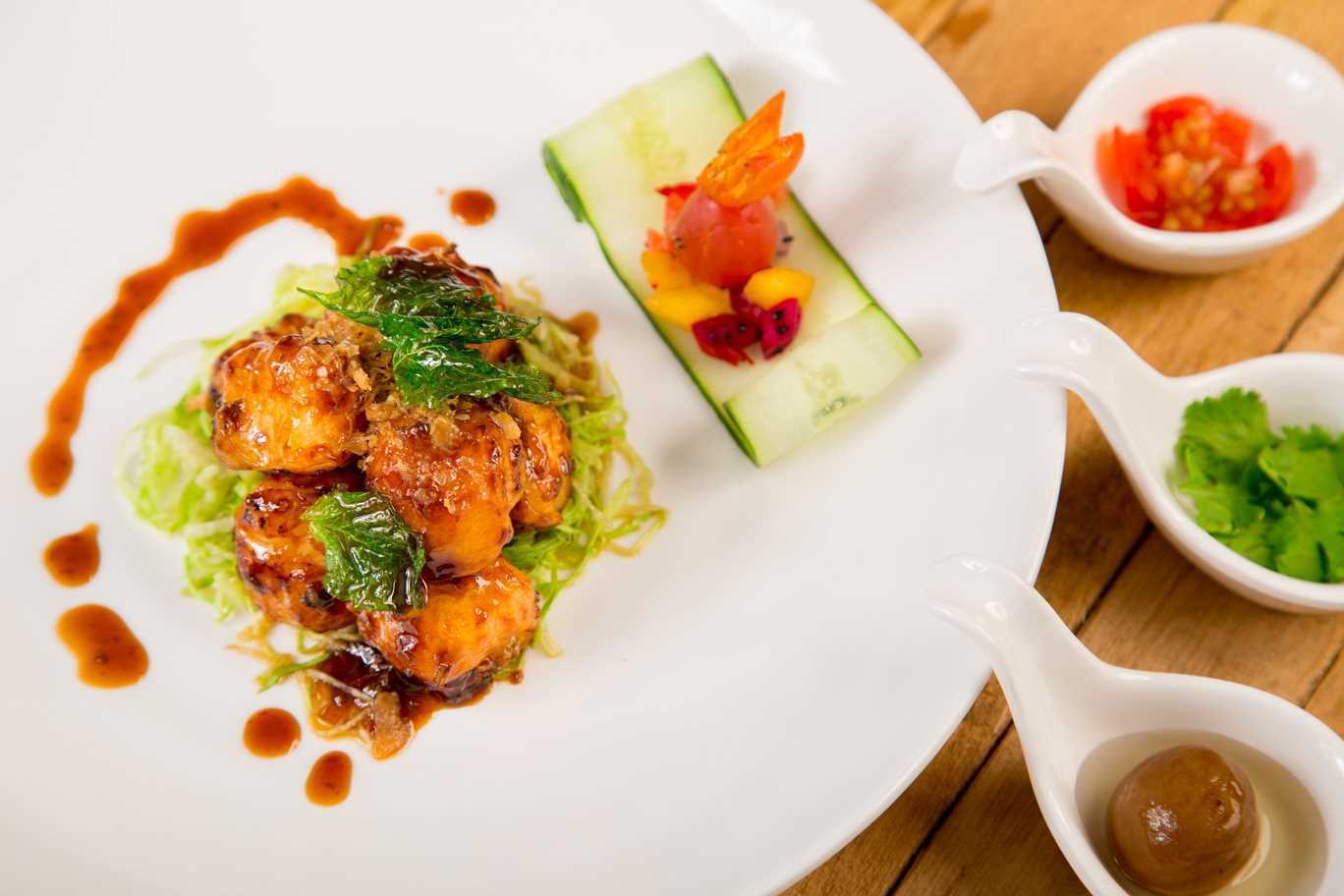 This cuisine brings to you crunch from its outer, and soft in its inner.
Spicy Tofu with House Special Sauce is prepared by their awesome chef using its homemade secret recipe of tofu powder and sauces made of various fruits combination. This cuisine will certainly similar to the Western style of cuisine.
The Volcanic Pecan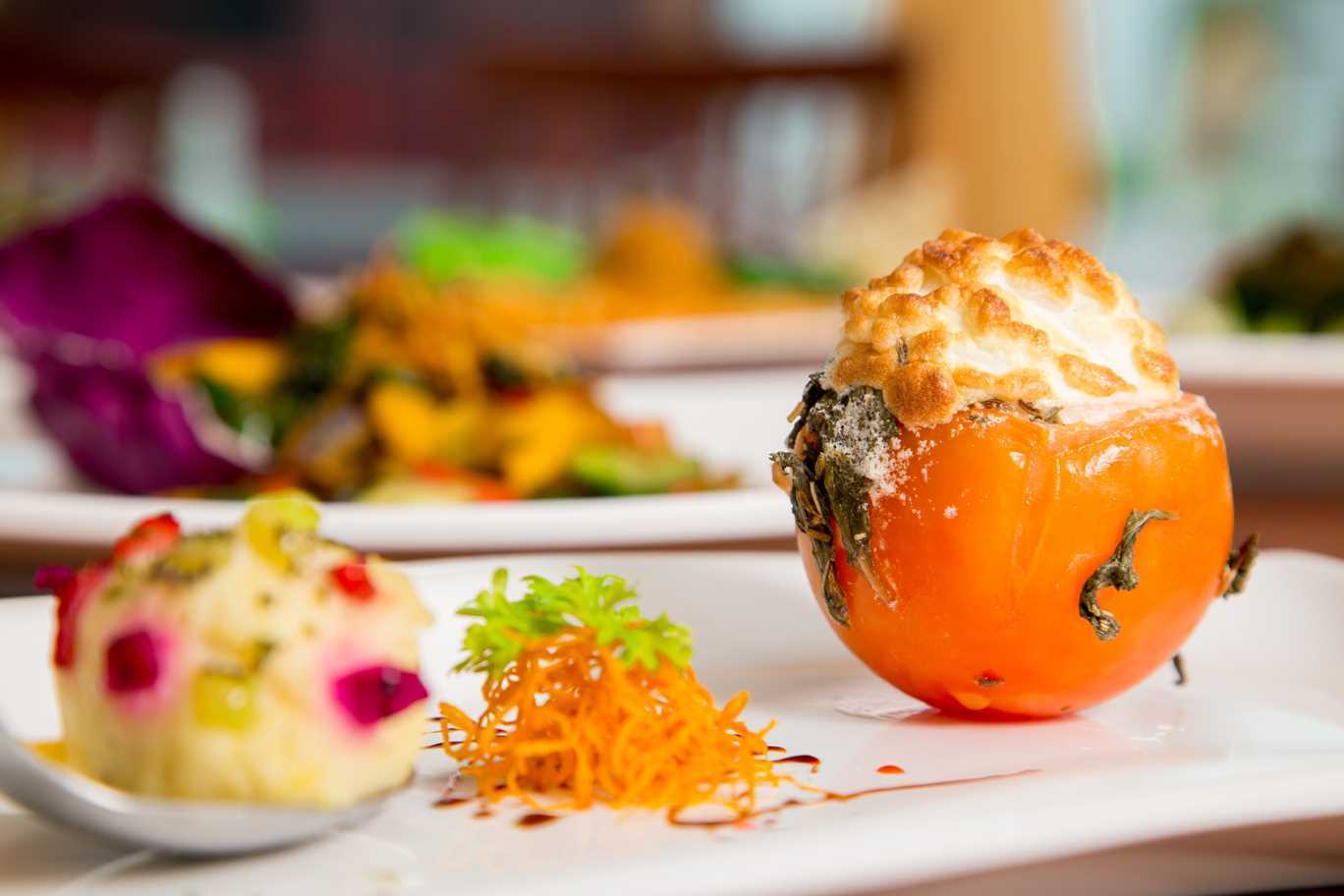 Mun Restaurant chef uses delicious and nutritious tomato that could provide the utmost nutrients to anyone that have a taste of it. This tomato is said to be the king of nutrients comparing to the other fruits and vegetables. In order to produce this delicious Volcanic Pecan, their amazing chef uses its skill and secret recipe to produce its chilling sauces.
Nutritional Value:
This cuisine is rich in carotene, Vitamin B, and Vitamin C.
The Volcanic Pecan helps in improvising our body's blood circulation, boosting our detoxification, promoting appetite, and of course, giving a great help in digestion.
The Health Nourishment Soup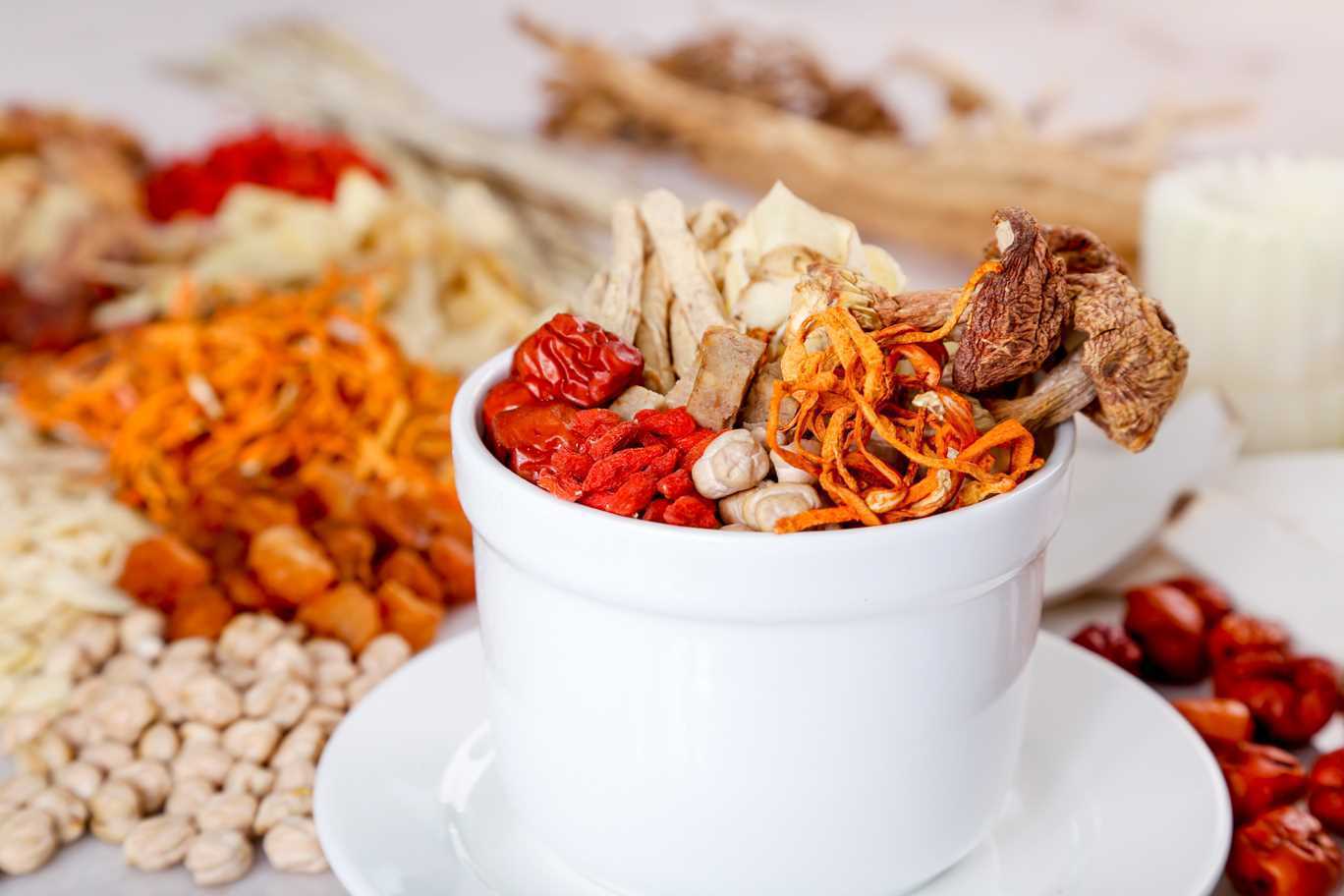 This Health Nourishment Soup uses fruits, vegetables, and our Chinese traditional herbs as its base. The soup tastes naturally sweet and its nutrition dissolved well in the soup. There's a saying among Chinese, "have a sip of soup before meal is better than having any medical prescription".
Nutritional Value:
This cuisine helps in regulating blood pressure, and blood circulation.
The Health Nourishment Soup also helps in preventing constipation.
Seasonal Vegetables in Bird's Nest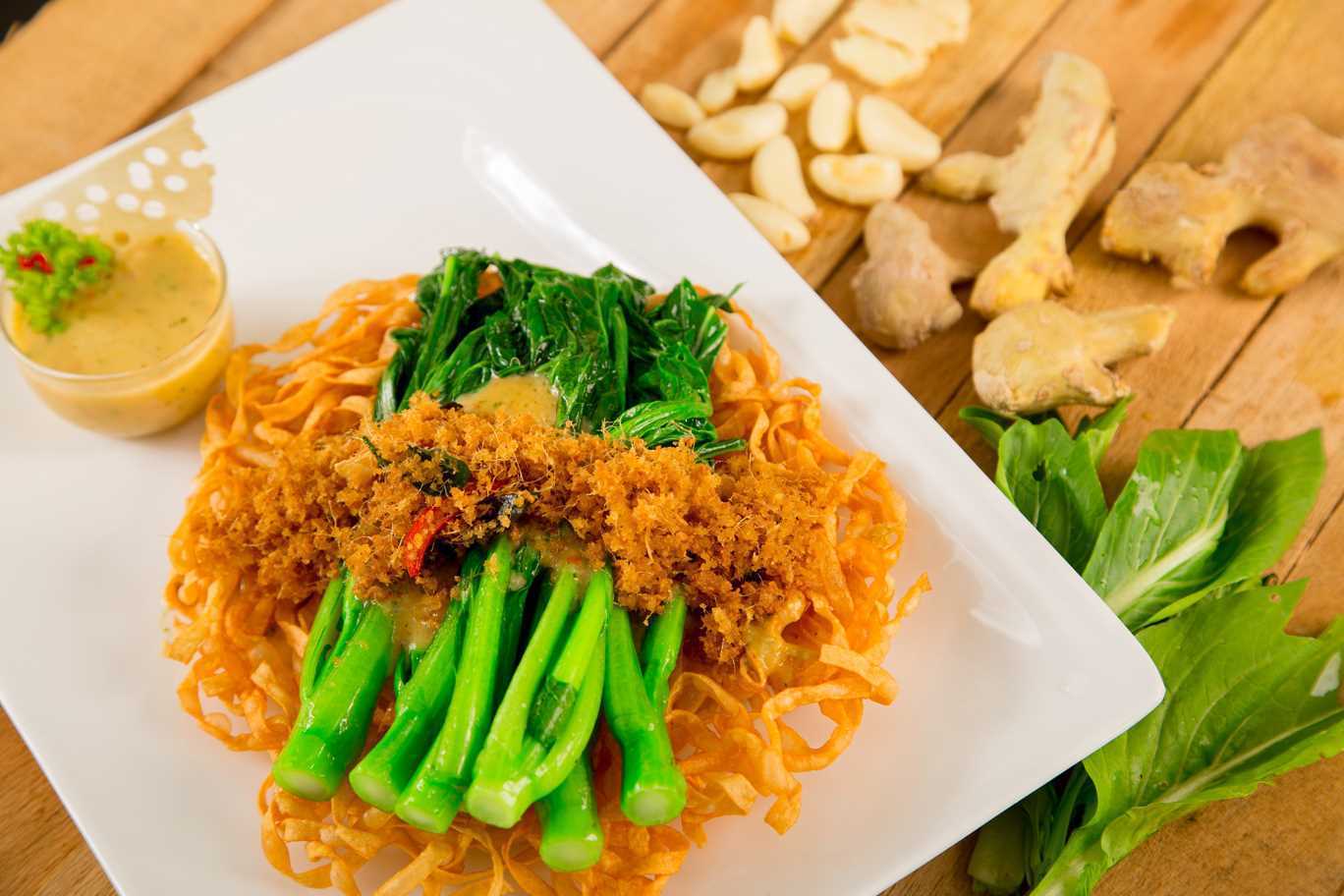 The surface is deep fried till it became crisp, and the best part out of all is its unique flavour. This flavour is best coupled with homemade sauce that will certainly bring you an extraordinary dining experience and an eye-opening for vegetarian related cuisine.
Mun Restaurant uses fresh and natural materials upon preparing its food, besides setting a very high standard on the values of health and wellness in each and every cuisine. To achieve the utmost food quality, Mun Restaurant is very strict in its quality control and food materials to assure customers at its peak of satisfaction.
Mun Restaurant serves series of high quality Oriental and Western style of vegetarian cuisines.
These vegetarian cuisines are designated for people that focused on health and wellness concurrent with the operating principle of "Dine for Health, Dine for Energy, All Starts with Vegetables" that Mun Restaurant upholds.
For further information, do contact their restaurant crew at:
Address:
MC 13, Simpang Gading, Durian Tunggal, 76100 Melaka.
GPS Coordinates:
Contact Number:
06-5530222
Operational Hours:
10am to 6pm open daily (closed on Tuesday)

We have many more accommodations all around Melaka for you to browse. Click on the imgae below to find out the list!