Melaka Homestay With Swimming Pool
The landscape of traveling is changing. Now many people have switched their preference to staying at a homestay instead of hotel. One of the popular reasons other than privacy is that homestay can accommodate large number of people so it is a popular choice among group travelers.
One of the popular destinations for short getaway is Melaka. There are many unique and affordable homestays in Melaka with swimming pool that have become a popular attraction for guests inside and outside the state.
If you're looking for a homestay with swimming pool in Melaka, we have compiled you a list of 5 homestays with swimming pool including the location, number of pax and prive range for your next memorable trip with your loved ones to Melaka!
Let's check them out one by one.
Source: GIPHY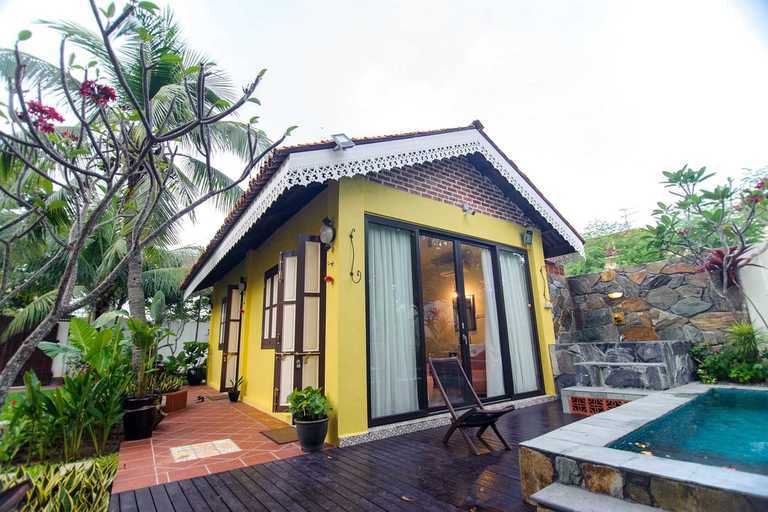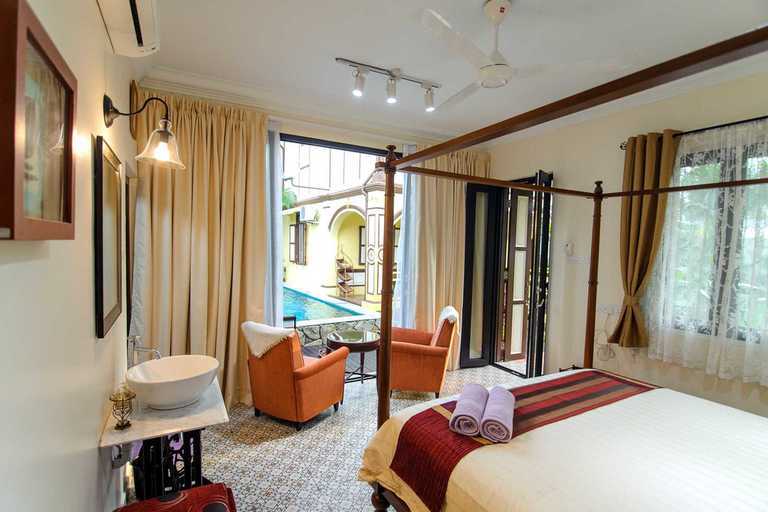 At the top of this list is Casugria Boutique Residence. If you're newly wed, looking for a perfect honeymoon place in Melaka located in the heart of the city but feels like living at the outskirt with swimming pool, this is it.
Located at Bandar Hilir, Melaka, it is only a walking distance to Dataran Pahlawan Megamall and other popular attractions to visit. Casugria offers three types of rooms; Garden Chalet, Pool Chalet and Family Studio.
For you and your partner, we recommend staying at their Pool Chalet situated next to the swimming pool and Jacuzzi. Showcasing elements of Colonial Dutch in their design, Casugria is one of the most attractive homestay in Melaka that you should try!
Address : 117, Jalan Parameswara, 75000 Bandar Hilir, Melaka.
Price : From RM400/malam
Number of Pax : 2 (Pool Chalet), 3 (Garden Chalet), 7 (Family Studio)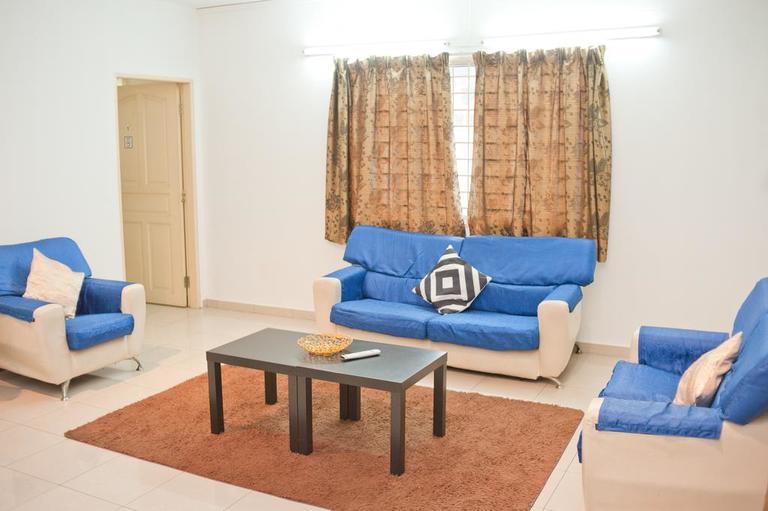 NAJAD Bungalow is located in Taman Kenanga, Melaka. To those who aren't sure where Taman Kenanga is, it is situated in Tengkera and very close to popular breakfast stall, Mee Bodoh Hassan. On top of that, it is only 10-minute drive to Melaka city where many main attractions and popular tourist spots are located.
Can accommodate up to 25 guests, NAJAD Bungalow is one the popular homestays booked by guests traveling in a large group.
You think RM570 is expensive? Try divide it by 25 people, per head is only RM22! Still think it's not worth it?
Source: GIPHY


Address : Taman Kenanga SS3, 75200 Melaka
Price : Dari RM570/malam
Number of Pax : 20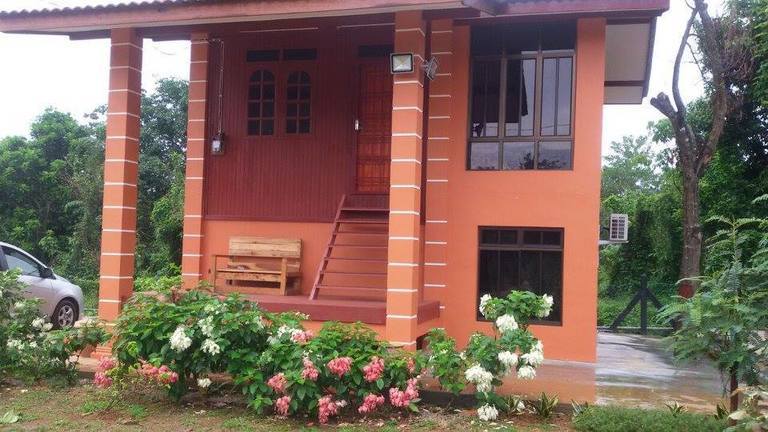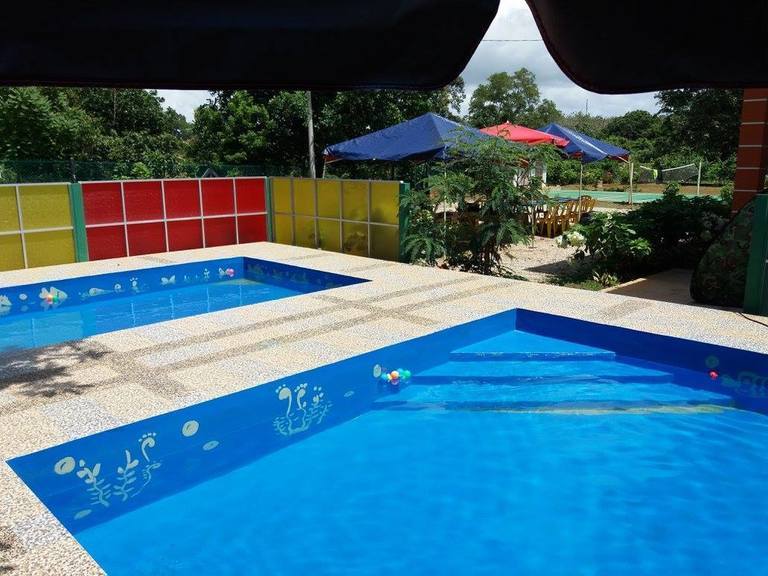 Planning to do a gathering or reunion in a village-y environment but still close to the city? We recommend you to stay at Melaka Garden Home 2 Stay located in Bukit Katil, Melaka.
Apart from having a swimming pool, this homestay also offers BBQ, badminton and volleyball court and carom table! Suitable to organize family day, motivational camp or just weekend getaway with your beloved ones!
If you want to have a full access for pool, BBQ, badminton and many more, take their package price which is RM499 for 16 pax or RM799 for 28 pax (inclusive of bedroom and access).
Address : Jalan Haji Said 1, Bukit Katil, Ayer Keroh, Melaka
Price : Dari RM140/malam
Number of Pax : 28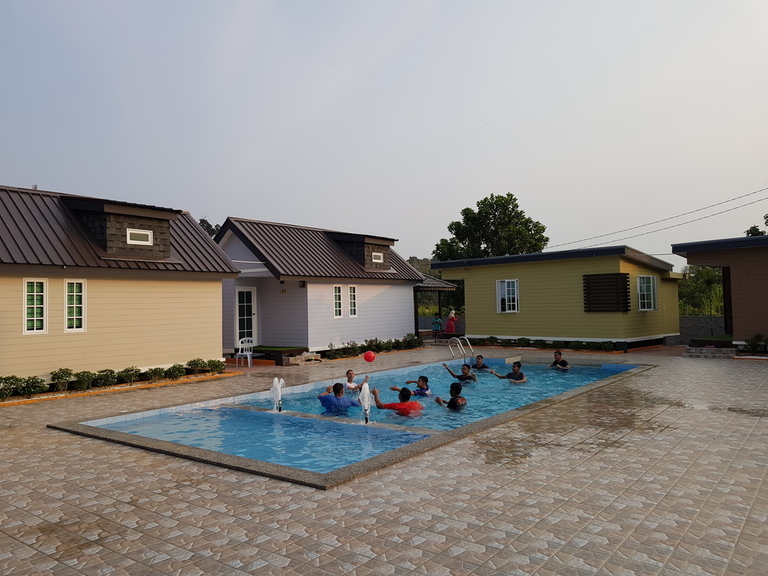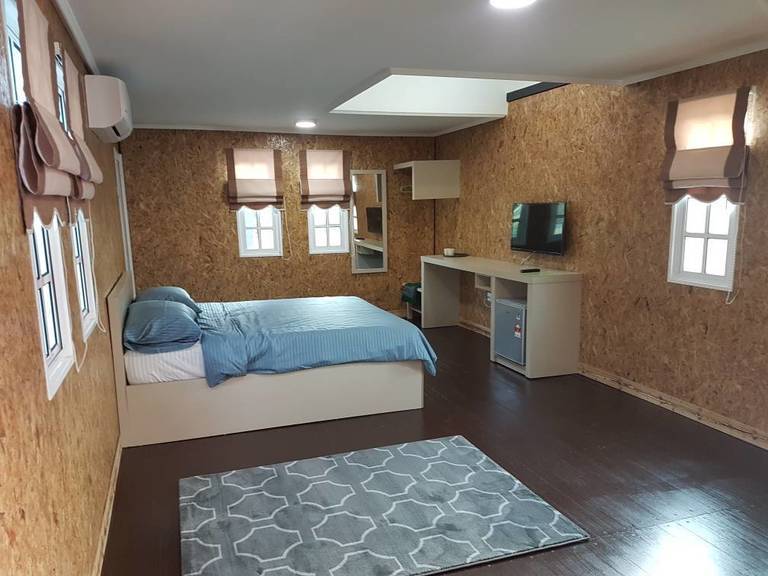 If you have a small family and wants to take your kids to visit Melaka, stay in a homestay with swimming pool, you can try TEA HILL Homestay Melaka.
Located in Tehel, this unique homestay has 4 guest rooms (chalet type) and is exclusive to Muslim travelers. There are also other amenities including BBQ pit, futsal and fishing provided by the homestay owner.
Address : Kg. Solok Serompong, Tehel, Jasin, Melaka.
Price : Dari RM240/malam
Numebr of Pax : 4 / chalet
Not a big fan of landed property homestay? We have many kinds of apartment like homestay with swimming pool amenity in Melaka. Suitable for small family or small group of friends traveling to Melaka for vacation.
Get more savings when you apply our promo code when you book homestay or hotel. Click here to see our latest promo.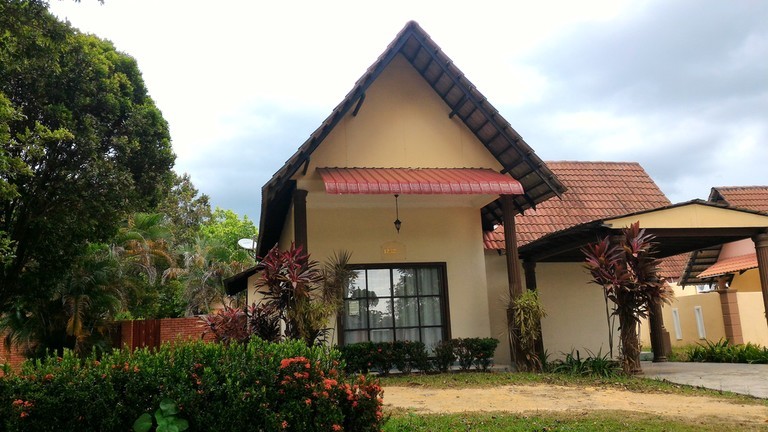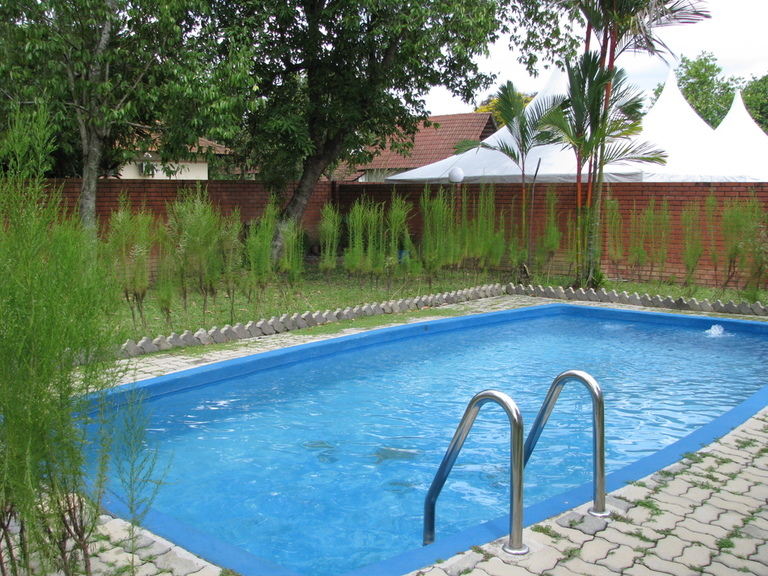 Hornbill Villa is located at A'Famosa Resort, Alor Gajah. This homestay can accommodate up to 10 guests comfortably and comes with a private pool and BBQ pit.
Address : Villa d'amour, A'Famosa Resort, 78000 Alor Gajah, Melaka
Price : Dari RM400/malam
Number of Pax : 10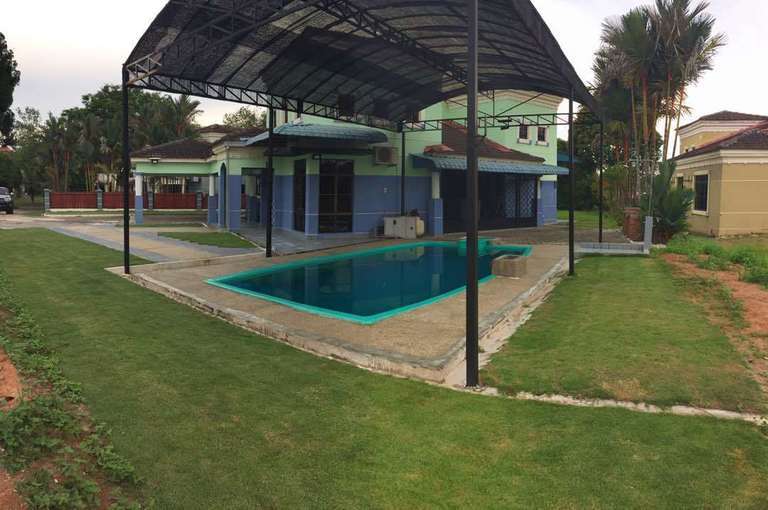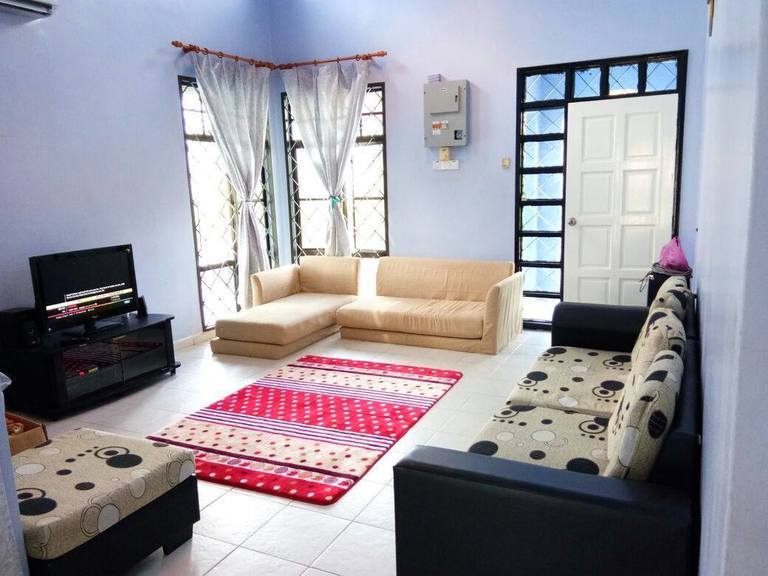 Another villa located at A' Famosa Resort that comes with swimming pool is Villa Atok Den. This spacious homestay can accommodate up to 25 pax comfortably and has 4 rooms and 2 bathrooms. Extra bed and mattress also provided by the owner to ensure that guests have a comfortable staying experience here.
This villa has also been a popular choice for family day, team building, engagement and wedding parties.
Address : 946 D'Faro, Jalan Kemus, Simpang Ampat, Alor Gajah, Melaka
Price : Dari RM650/malam
Number of Pax : 25