The Best And Affordable Homestay in Melaka For Your Vacation
Melaka, also known as The Historical City has been one of the most popular destinations for travelers in and out Malaysia since a long time ago. But what is so special about this small city? Only less than 2-hour drive from KLIA, Selangor and Kuala Lumpur area, Melaka has been so popular among local and foreign tourists.
There are so many reasons why you should visit Melaka. Other than it being a melting pot as a result of beautiful mixture of Portuguese, Dutch, Chinese and Malay dated back to 100 years ago, there are also plenty of attractions in Melaka worth visiting like Jonker Street, Zoo Melaka and Melaka Wonderland, just to name a few.
You will also be surprised by all the delicious food Melaka can offer. From Klebang Coconut Shake, Asam Pedas, Kuih Keria and Baba Nyonya dishes, you will surely experience explosion of flavor in your mouth.
As the saying goes, "Visit Melaka Means Visit Malaysia" you will only truly understand Malaysia if you visit Melaka. Accommodation wise, unique and affordable homestays in Melaka are in abundance.
Why you should at least stay at a homestay once when you visit Melaka? We give you three great reasons:
Melaka people are commonly known as very friendly even if you feel their way of talking sound a bit "rough" (no hard feelings!)
You can get real recommendations from the hosts on famous local spots that may not be known to tourists!
Mingle among the locals nearby and get the experience of traveling like a local in Melaka.
Enough talking, let's check out all the many homestays in Melaka for you to choose from. From simple homestay, to bungalow, to villas, apartment and chalet, we cover them all~
Get more savings when you apply our promo code. Find out our latest promotion here.


If you're looking for more specific homestay for your trip to Melaka, don't worry! We want to help you so much so that we have compiled you all the articles we have written for homestay in Melaka that you may choose from!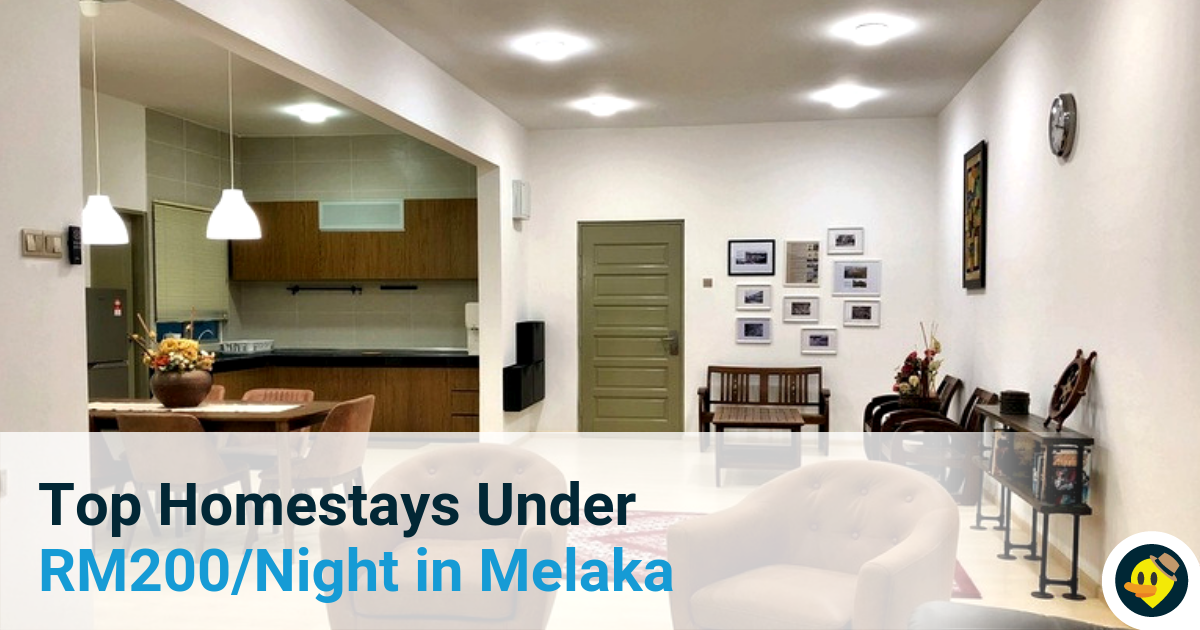 Looking for a budget homestay below RM200/night in Melaka? Here is a list of some recommended budget homestays for your ideal trip in Melaka.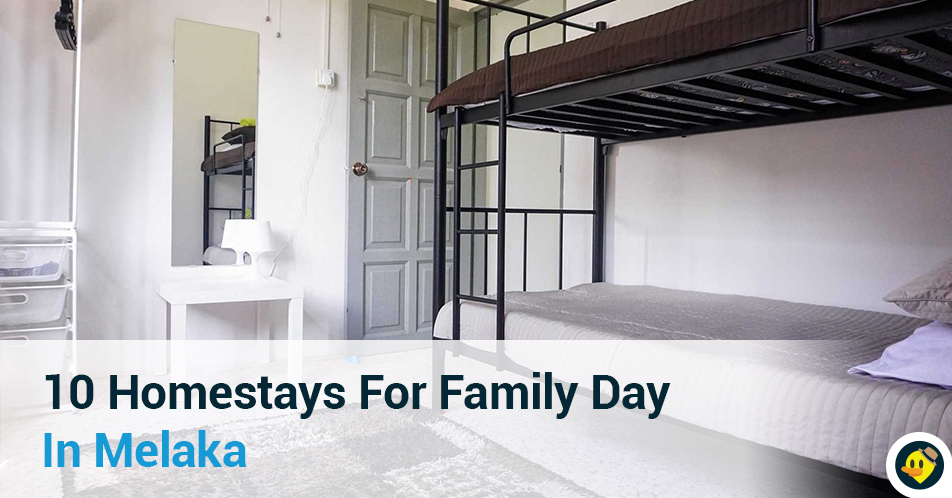 It must be fun when you can go on a family vacation or family day. It's even fun when you have a big family to go on a vacation with. So when holidaying in large numbers of groups, the location for accommodation should be comfortable and adequate facilities. Here are 10 homestays in Melaka for family day.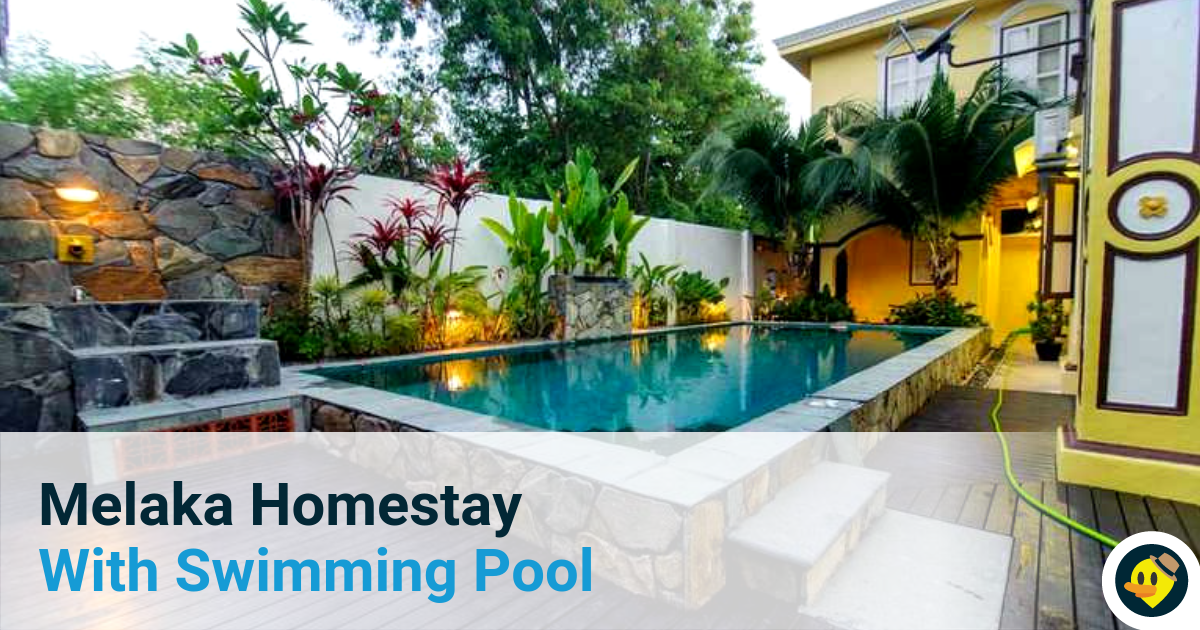 If you're looking for a homestay with swimming pool in Melaka, we have compiled you a list of 5 homestays with swimming pool including the location, number of pax and price range for your next memorable trip with your loved ones to Melaka!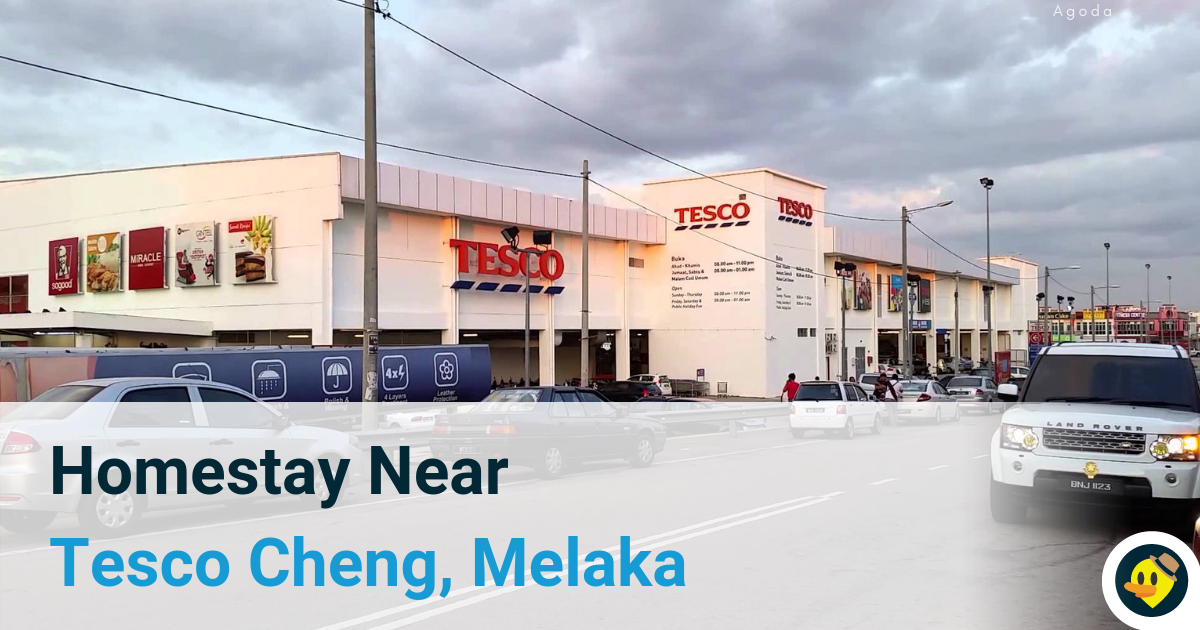 For those who come to Cheng or Krubong area to attend weddings, events or for holiday, there are many affordable and beautiful homestays that you can choose from located in close vicinity to Tesco Cheng.