10 Homestay For Family Day In Melaka
​It must be fun when you can go on a family vacation or family day. It's even fun when you have a big family to go on a vacation with. So when holidaying in large numbers of groups, the location for accommodation should be comfortable and adequate facilities. Here are 10 homestays in Melaka for family day.

​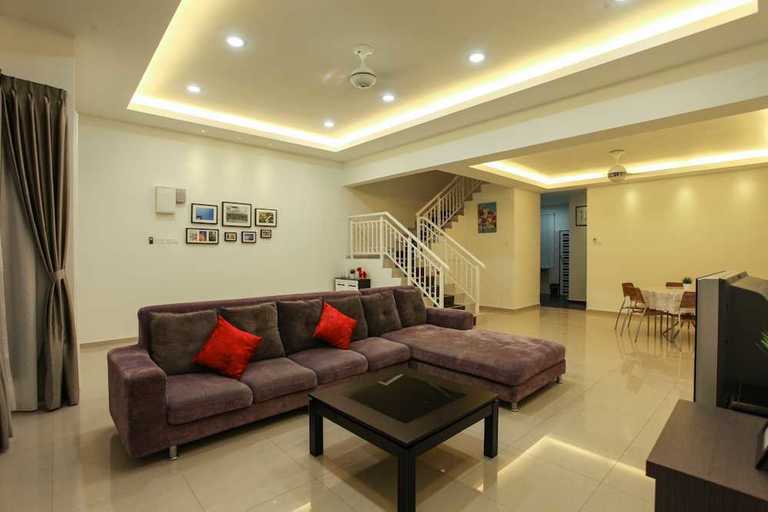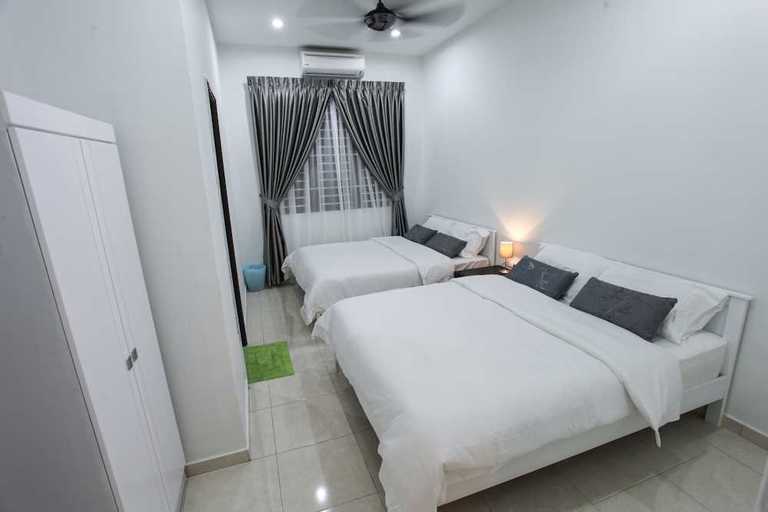 Comfortable place to accommodate family up to 10 pax. The double storey house with 4 fully furnished bedrooms comes with air-cond in each room, water heater, free Wifi, TV with Astro channels, parking and fridge. It is ideal for families and group of friends on vacation in Melaka as well as to be used as a wedding house.
Address: No 8, Jalan AKP 2, Taman Ayer Keroh Permai, 75450 Melaka
Bedrooms: 4
Bathrooms: 2
Price: from RM350 /night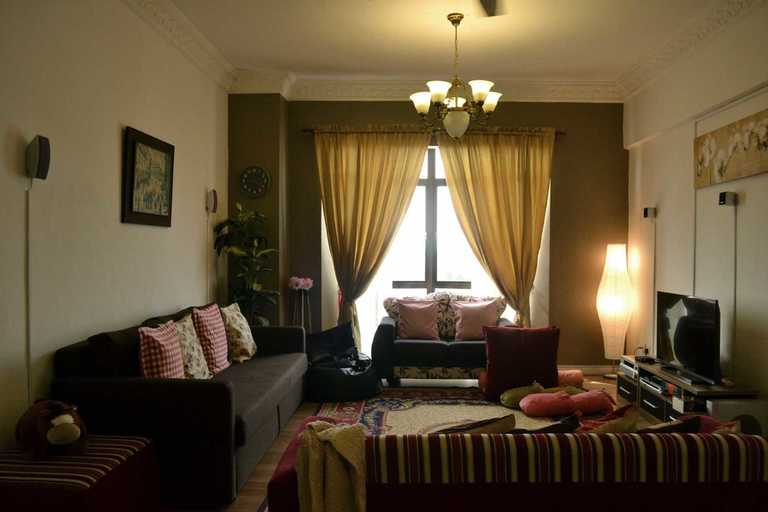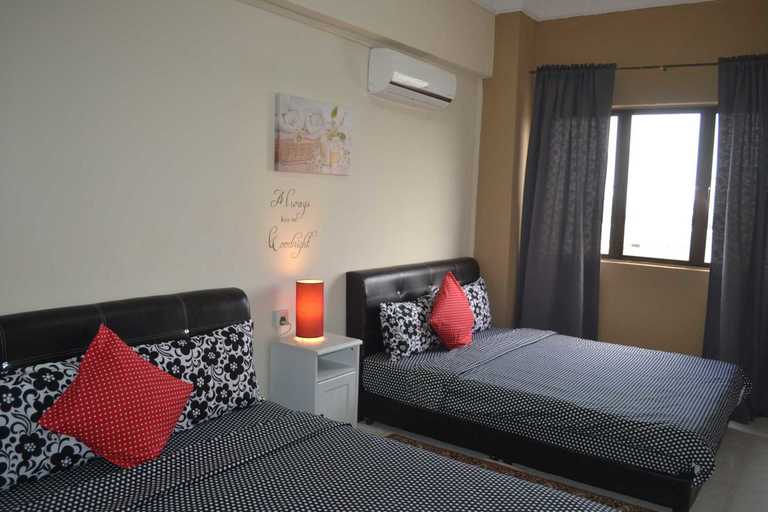 This homestay is suitable for up to 12 guests per stay. The neighborhood located within walking distance to seaside and Portuguese Settlement. It's the best location to stay for Christmas and New Year Day Celebration. Furthermore, guests will have full access to the pool and gym.
Address: Straits Court Comdominium, Jalan Ujong Pasir, Taman Aman, 75050 Melaka
Bedrooms: 3
Bathrooms: 2
Price: RM498 /night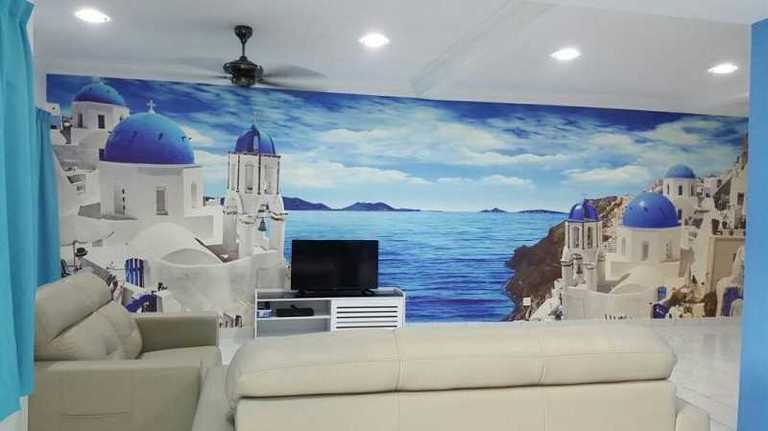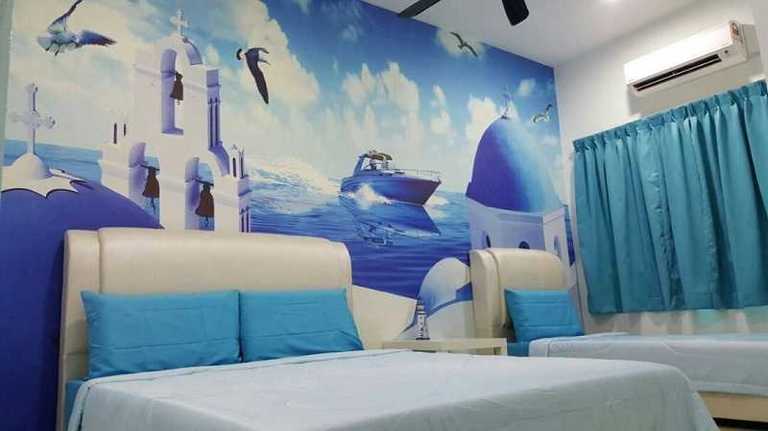 Santorini Homestay Malacca is strategically ocated in Taman Kota Laksama, Melaka and it's 12 minutes away from Jonker Street and 3D Jonker Walk. The homestay is fully furnished with basic amenities such as free WiFi, TV, iron, air-cond and etc.
Address: 17, Jalan Taman Kota Laksamana 5, Taman Kota Laksamana, 75200 Melaka
Bedrooms: 4
Bathrooms: 3
Price: from RM470 /night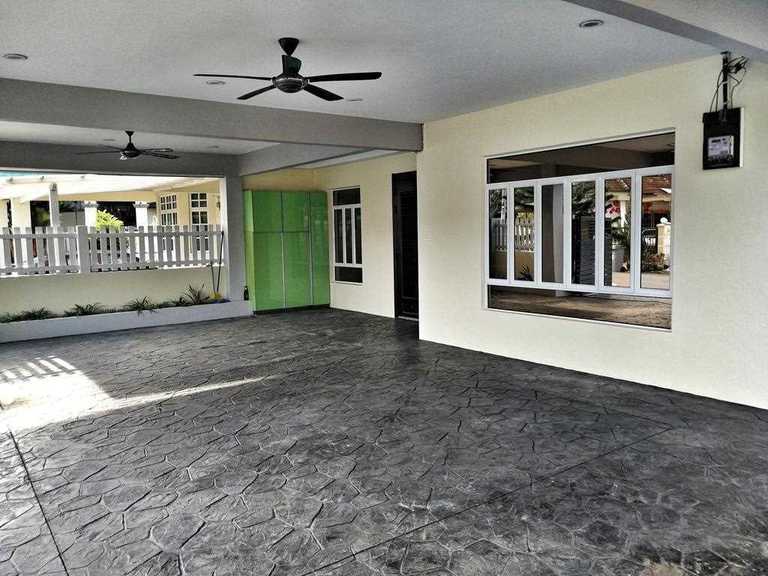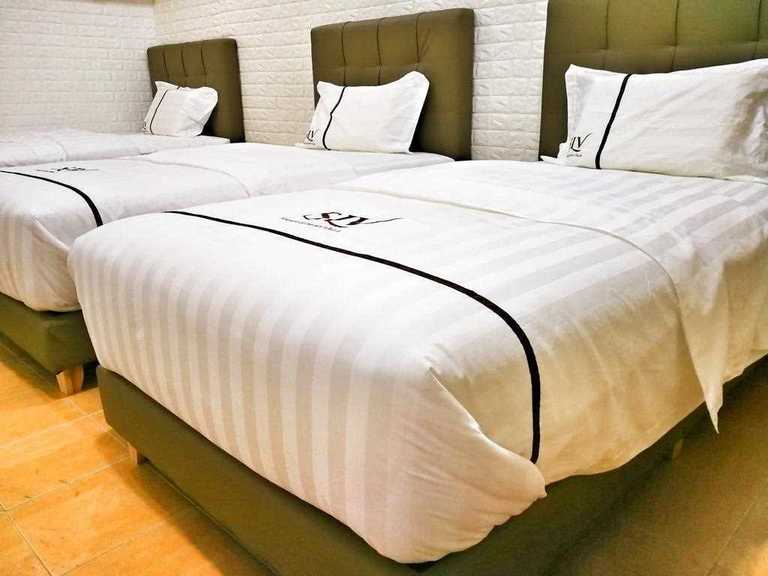 SLV Small Luxury Villa is located in the heart of Melaka and it offers a family-friendly accommodation. It is situated within 5 minutes' drive from Klebang beach, Submarine Museum and 1 Malaysia Square. The homestay consists of a mini playground in the porch, a BBQ area and its equipment.
Address: 13, Jalan GP 10, Taman Gadong Perdana, 75250 Melaka
Bedrooms: 4
Bathrooms: 2
Price: from RM598 /night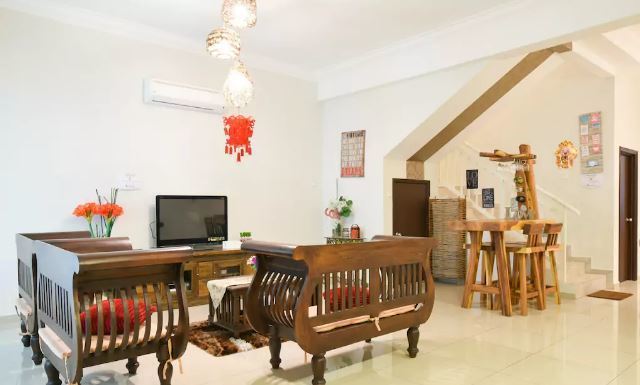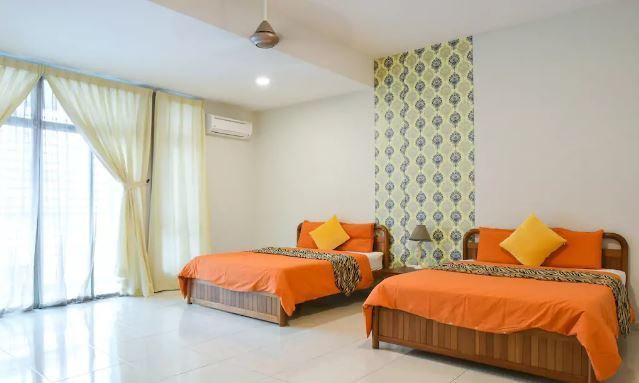 This homestay is located in Kota Laksama, Melaka and it takes only 5 minutes to Jonker Walk, Mahkota Parade and other nearby attractions. Jonker Walk KSB Homestay can fit up to 18 guests at a time.
Address: 22, Jalan KSB20, Taman Kota Syahbandar, Kota Laksamana, 75200 Melaka
Bedrooms: 7
Bathrooms: 6
Price: from RM888 /night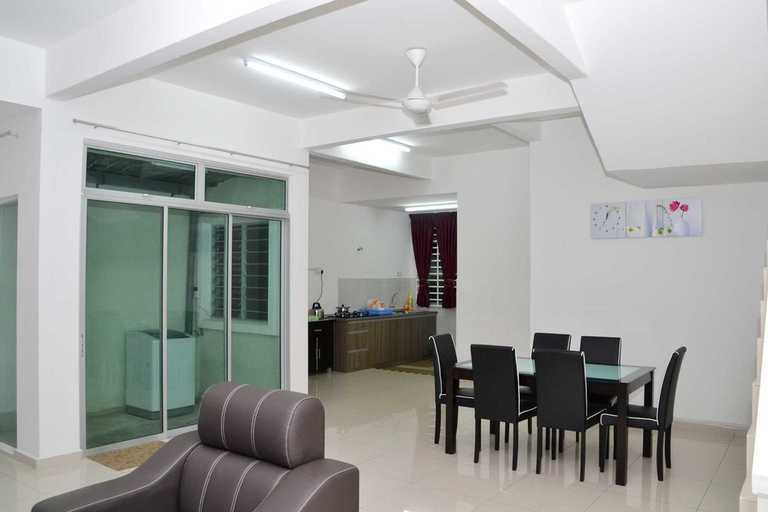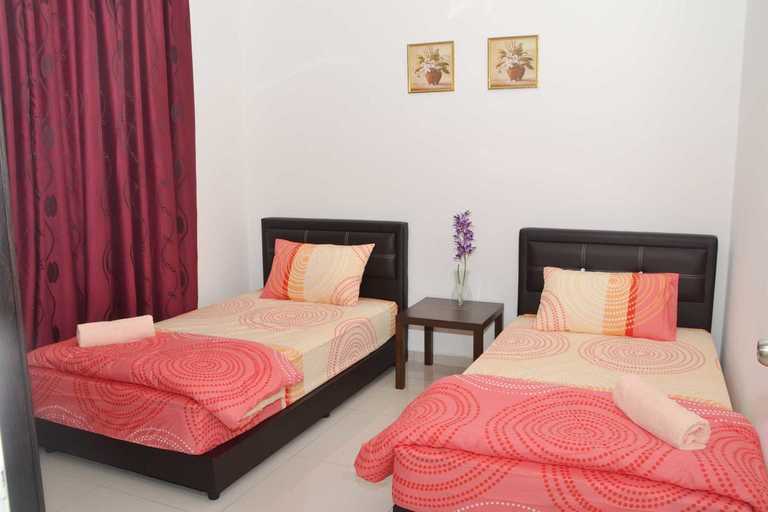 Rubeena Homestay is located near the Ayer Keroh tol. The double-storey corner lot is equipped with 7 single beds and 1 queen size bed, which can comfortably accommodate 9 guests. Some of the nearby attractions include Melaka International Trade Centre (MITC), Wonderland Theme Park, the Malacca Zoo and Ayer Keroh Botanical Garden.
Address: 25, Jalan TU 59, Taman Tasik Utama, 75350 Ayer Keroh, Melaka
Bedrooms: 4
Bathrooms: 4
Price: from RM350 /night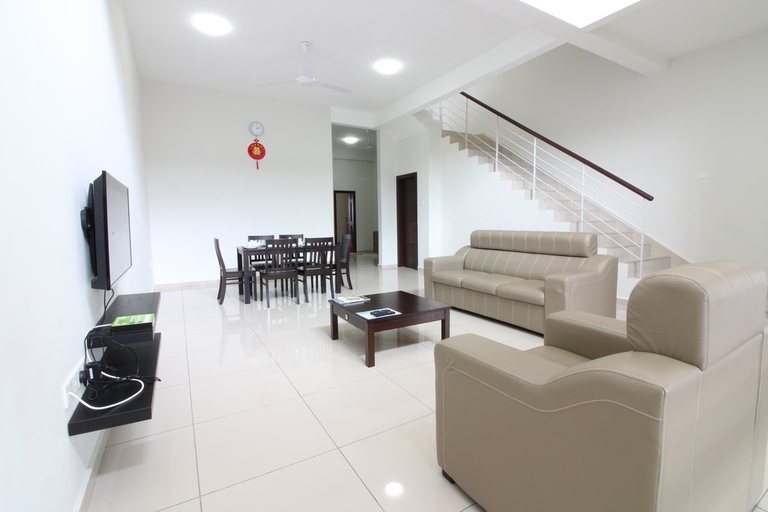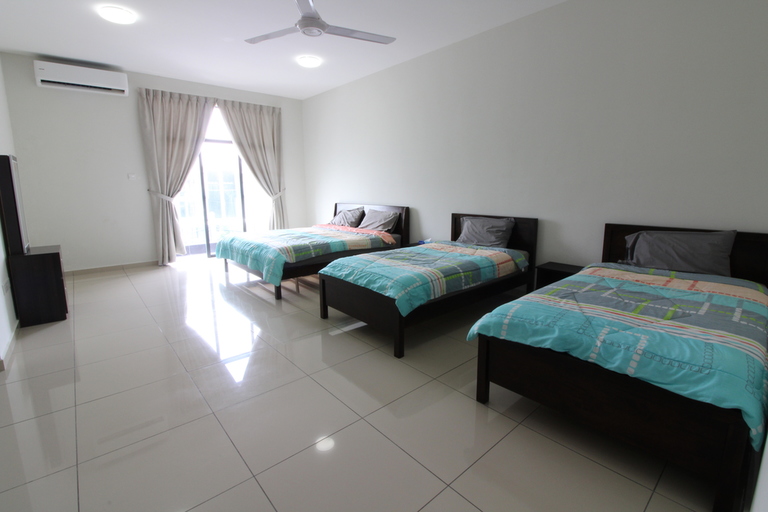 Step-In Homestay is located in Kota Laksamana and it is an extremely spacious 3-storey terrace house furnished with 2 large living halls on ground floor and first floor. Besides, this homestay has 6 bedrooms which are attached to private bathrooms. The homestay is also located close to the hotspots in Melaka such as the city centre, tourism spots, shopping malls, and more.
Address: Jalan KL3/1D, Taman Kota Laksamana Sek3, 75200 Melaka
Bedrooms: 6
Bathrooms: 6
Price: from RM338 /night
Najad Bungalow offers a spacious and comfortable accommodation in Melaka and this homestay is located very near to Malacca City Centre, tourism spots, and any other historical places. This homestay is fully furnished and provides top facilities such as free WiFi internet, BBQ equipment and more. It is also suitable for family gathering which can accommodate up to 20 guests.
Address: Jalan Kenanga 3/26, Taman Kenanga SS3, 75200 Melaka
Bedrooms: 5
Bathrooms: 3
Price: from RM620 /night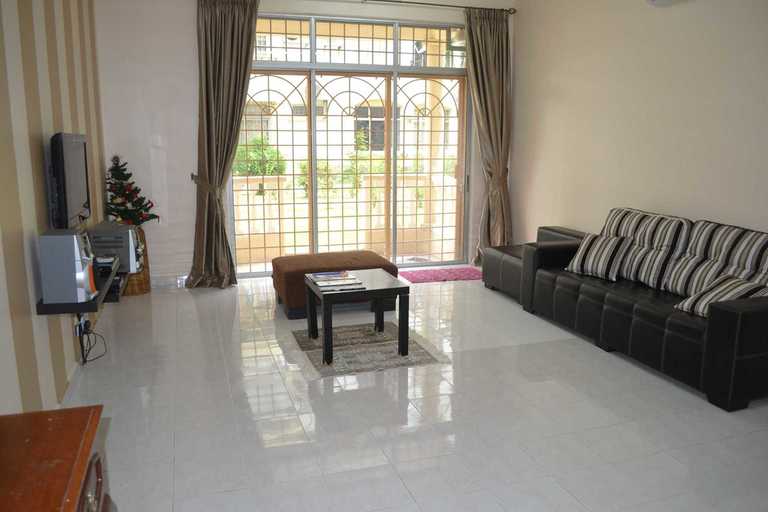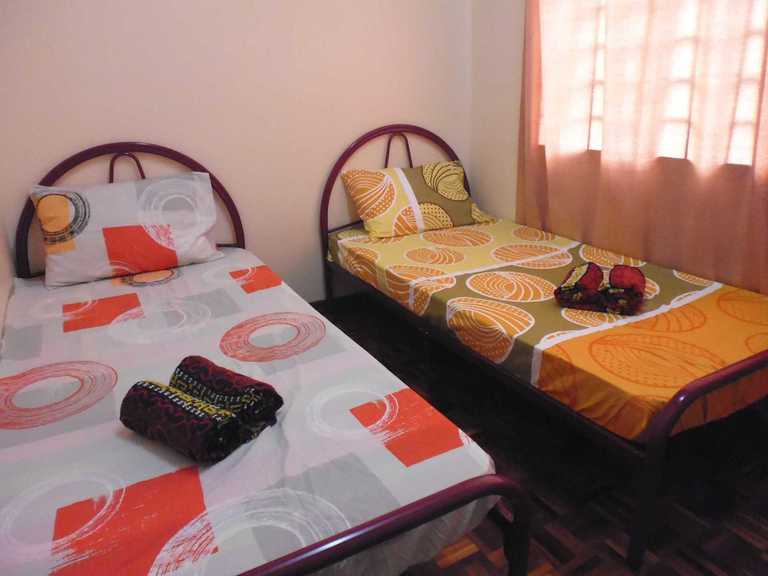 Step-In Homestay @ Taman Pelangi is another property of Step-In Homestay that is a suitable place for family day. It is suitable for family gathering or event with Hi-Fi sound system and BBQ equipment. It also has free Wi-Fi with hot shower and is fully air-con. Located nearby 7-Eleven, KFC and Aeon Shopping Mall, you wouldn't have to worry about bringing insufficient food supply.
Address: Blok E-G-2, Pangsapuri Pelangi, Taman Pelangi, 75450 Ayer Keroh, Melaka
Bedrooms: 3
Bathrooms: 2
Price: from RM288 /night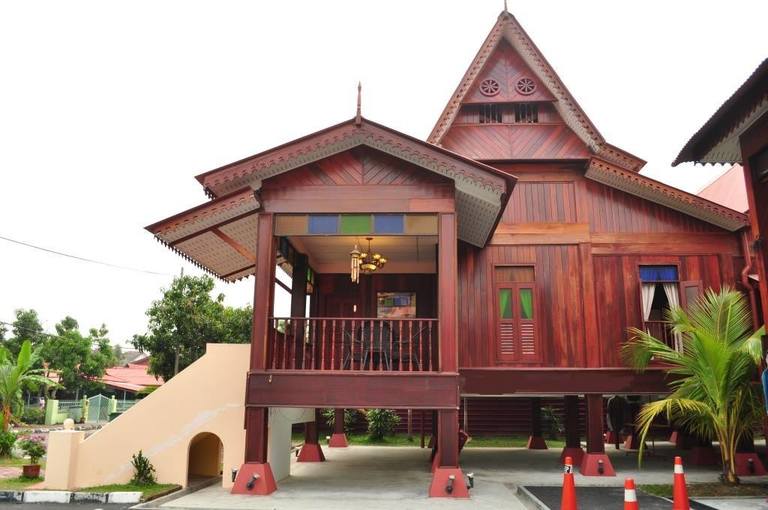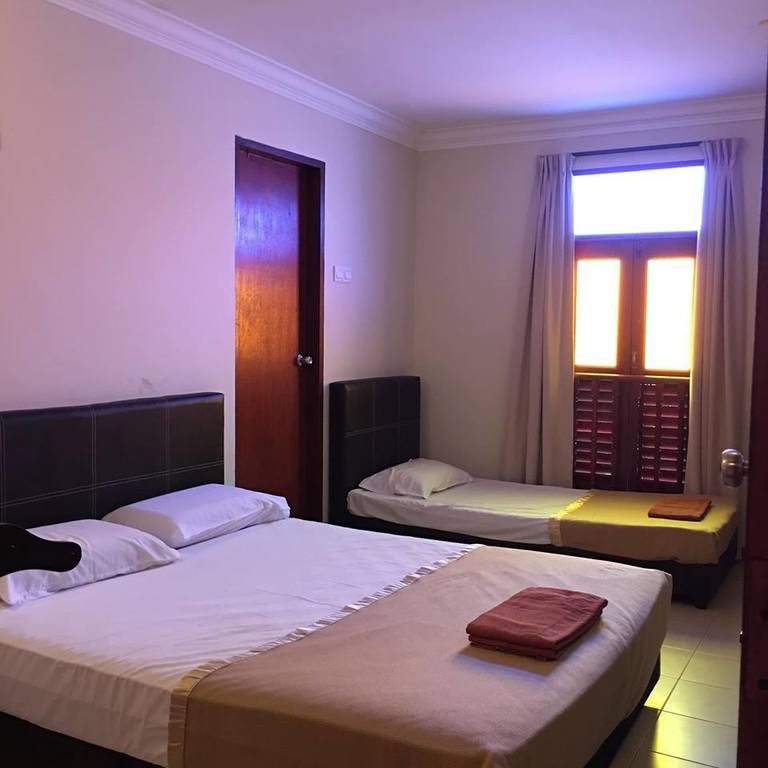 Traders Villa in Kampung Morten offers a traditional Malay homestay experience in Malacca city. It consists of two property that can be booked separately. The whole properties combined can be booked to fit for 28 people at a time. So you can really have all of your family members to gather at this homestay for a good family time. All bedrooms are air-conditioned and wifi is provided.
Address: 741, 42, Lorong Tun Mamat, 3 Kampung Morten, 75300 Melaka
Bedrooms: 9
Bathrooms: 9
Price: from RM180 /night
If you'd like to look for more options for your family stay in Melaka, click on the image below for an extensive list of hotels and homestays in Melaka.