Hotels in Kota Kinabalu Near The Beach
What usually comes to mind after a tiring day at work? Vacation in sun-kissed sandy beaches, away from the hustle and bustle of the big city, how relaxing right? For your next trip, we suggest you to turn that thoughts you have into reality. Pack your bags and go to any of the untouched beaches in Kota Kinabalu, Sabah!
There are many islands and exotic beaches in Kota Kinabalu await you! Here, we have compiled some of the Kota Kinabalu hotels near the beach.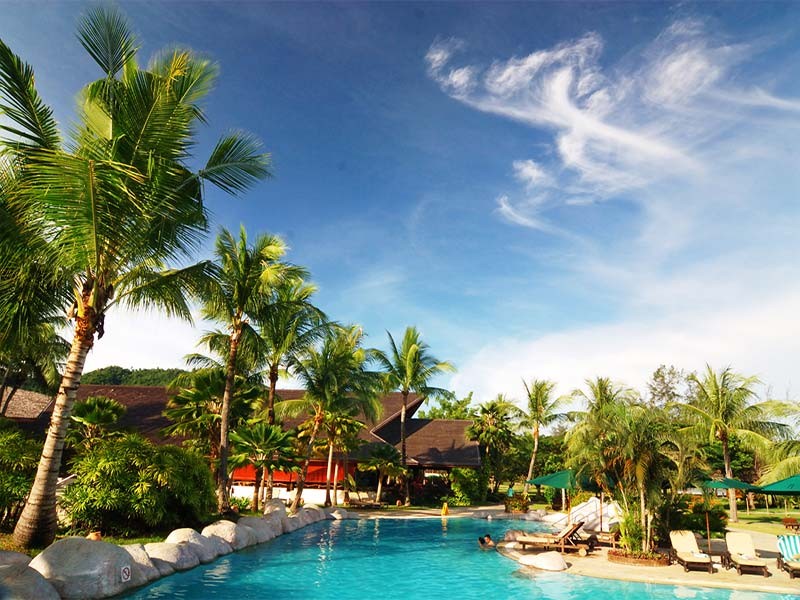 Nestled away from the city centre, circa 30-45 minutes drive away from the Kota Kinabalu International Airport, the Nexus Resort Karambunai is a perfect place for a quiet and serene family vacation.
Set amidst a gorgeous natural landscape and a stretch of beautiful white sandy beach, Nexus Resort Karambunai is well equipped with 485 cosy guest rooms, suites and luxurious villas to cater for your holidaying need. The resort also offers an award-winning 18-hole golf course, the lavish Borneo Spa.
The newly-opened wing offers rooms ranging from the 2-bedroom Pool Villa to the 1-bedroom Spa Suite. Located circa two kilometre away from the main Nexus Resort Wing, the Pool Villa offers a lap pool, spacious living and dining area, as well as a private garden. With breathtaking view of the ocean and the rainforest, the Pool Villa is a perfect family vacation destination that also offers BBQ facilities.
Location:
Website: Nexus Resort & Spa Karambunai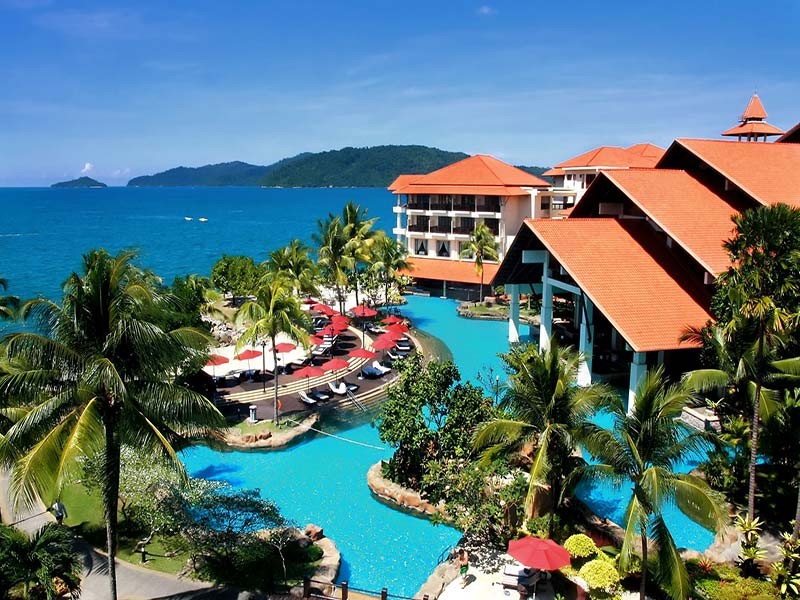 The Magellan Sutera Hotel is one of Kota Kinabalu's most impressive hotels, boasting an ethnic-themed design and longhouse-styled lobby to pay homage to the Rungus natives of Sabah.
Named after Portuguese explorer, Ferdinand Magellan, the Magellan Sutera Hotel is equipped with 456 luxuriously appointed rooms and suites that overlook the magnificent views of its beautifully manicured gardens or the azure blue skies and soothing beauty of the South China Sea.
The Magellan Sutera is located only 18-minute walk away from the Kinabalu Golf Course and a mere three-minute walk away from the Sutera Harbour Golf Club. For a relaxing treat, guests can also drop by Mandara Spa for an enchanting Balinese massage experience. Looking for outside attractions? The Magellan Sutera is located only minutes away from the major KK shopping malls and other tourist attractions.
Location:
Website: Sutera Harbour Resort - The Magellan Sutera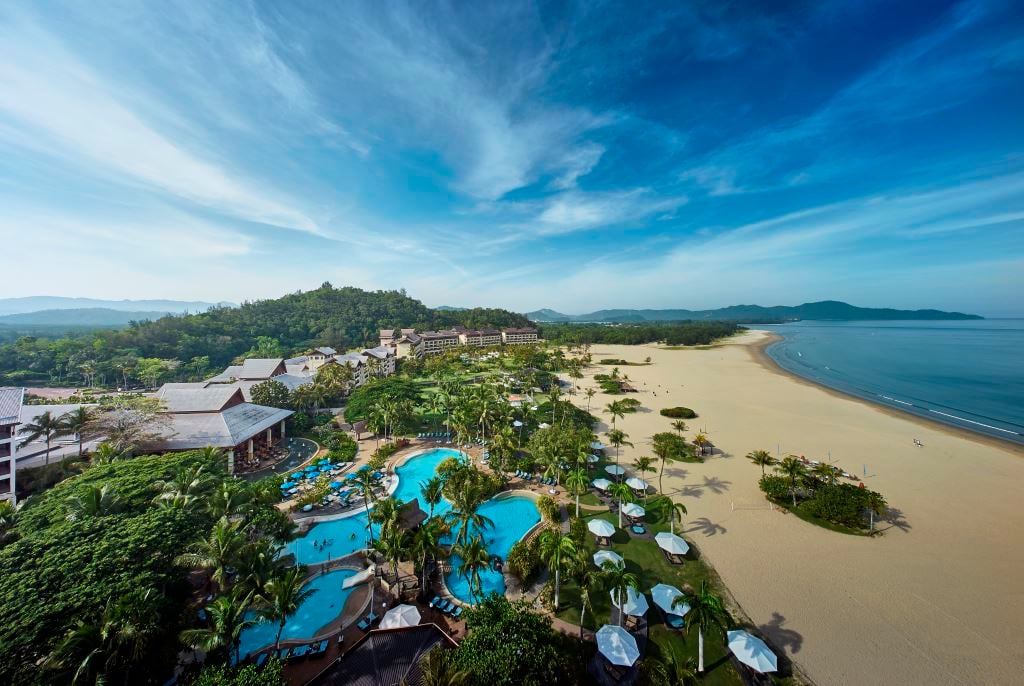 Set amidst the idyllic Dalit Bay nature enclave, Shangri-La's Rasa Ria Resort & Spa is one of Sabah's best offerings - a resort with excellent facilities, topped with a view to kill for overlooking two miles of white sandy beach.
This state-of-the-art resort boasts 499 rooms and a wealth of recreational facilities, ranging from a health club, an award-winning spa, restaurants offering local and international cuisines, a 18-hole championship golf course and many more.
There's absolutely something for everyone at Shangri-La's Rasa Ria Resort & Spa. For families with little children, the Cool Zone Kids Club is a great place for the kids to play, make new friends and have a fun time while the parents sit back and relax.
Location:
Website: Shangri-La Rasa Ria Resort & Spa
Travel does not necessarily mean breaking the bank. Use our promo codes and save more for your next trip. Check out our latest promotions here.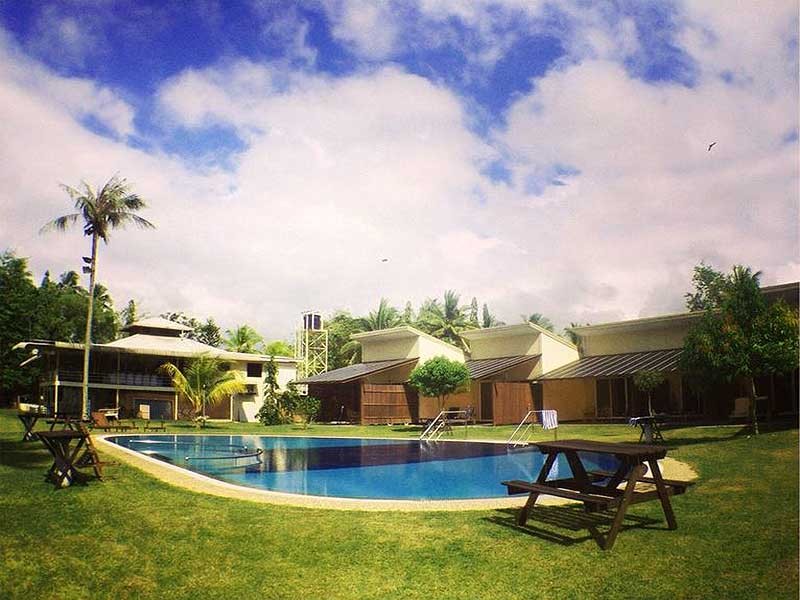 Situated circa 25 minutes away from the Kota Kinabalu city and merely 15 minutes drive away from the Kota Kinabalu International Airports, Langkah Syabas Beach Resort proves to be a wonderful vacation spot for vacationers who need to get away from the city and enjoy the idyllic beachside of Kampung Kinarut Laut.
Perfect for families, couples and single travelers alike, Langkah Syabas Beach Resort offers 18 spacious and comfortable chalets--all equipped with a private veranda and modern amenities.
When not out exploring the countryside, guests are welcome to enjoy the recreational facilities offered at the resort, including an outdoor swimming pool, a DVD and book library and the Balcony Restaurant that serves delicious cuisines! To unwind after a long day, head to the Captain's Bar and enjoy a cold beverage while indulging in the beautiful sunset over the South China Sea.
Location:
Website: Langkah Syabas Beach Resort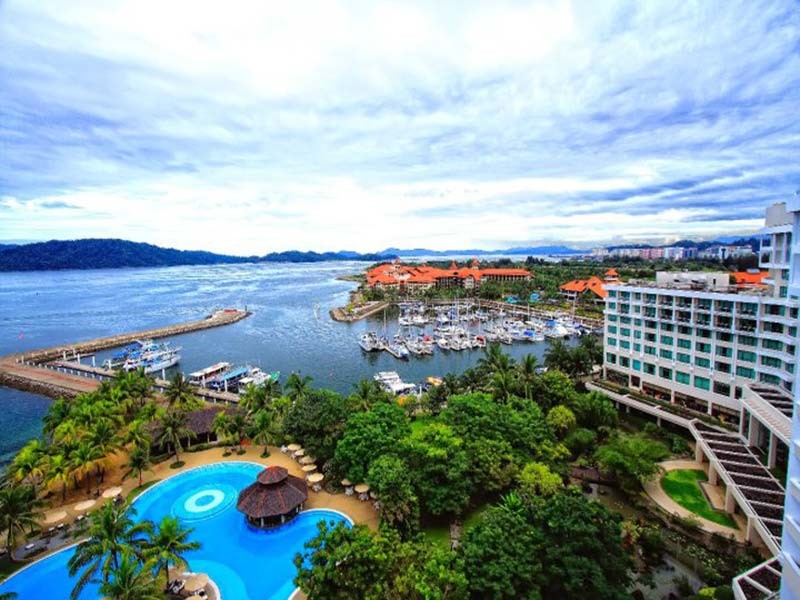 Exuding elegance and tasteful exclusivity, the Pacific Sutera Hotel beckons guests with 500 immaculately-designed suites and guestrooms, state-of-the-art amenities and excellent services. Especially designed for those who seek the finer things in life, guests can find unrivalled comfort and satisfaction at the Pacific Sutera.
Among the renowned facilities offered here are the 27-hole championship golf course designed by Graham Marsh, luxurious Chavana Spa and the 104-berth marina to cater for yachts and superboats.
With its strategic location just 10-15 minutes away from the Kota Kinabalu International Airport, main attractions in the city are also easily accessible from the hotel.
Location: