10 Must Eat Food in Kota Kinabalu
Don't miss out the 10 must-eat food when you visit Kota Kinabalu.
​1. Mee Tuaran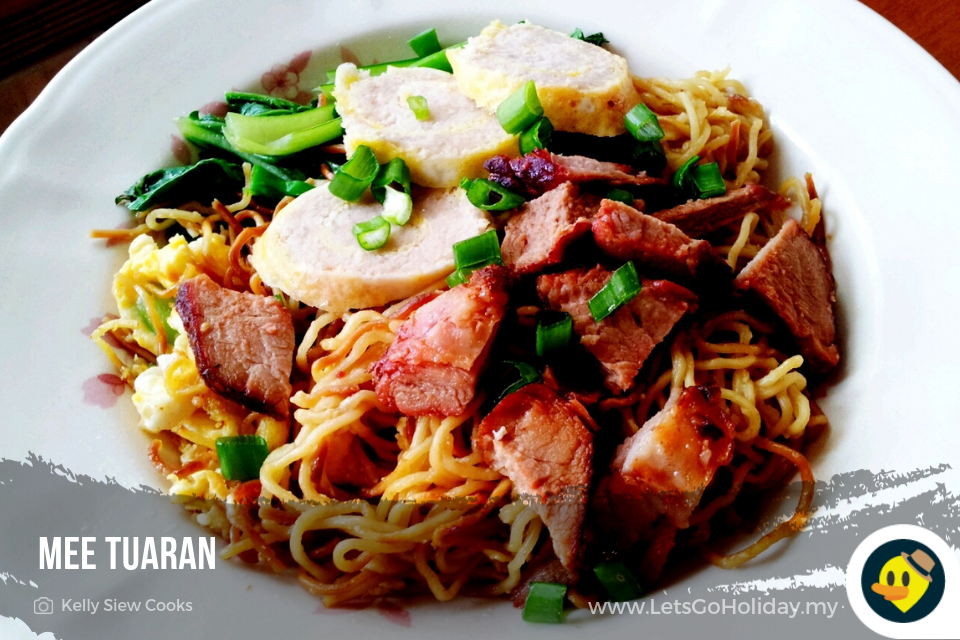 Originated from Tuaran Town, Mee Tuaran is a must-eat food when you visit Sabah. Looking like Wantan Mee, a good bowl of this noodles is served with Hakka spring roll, shredded pork (char siew) and some vegetables.





Where to find: Seng Hing Coffee Shop, Restoran Lok Kyun




2. Sang Nyuk Mian (Pork Noodles)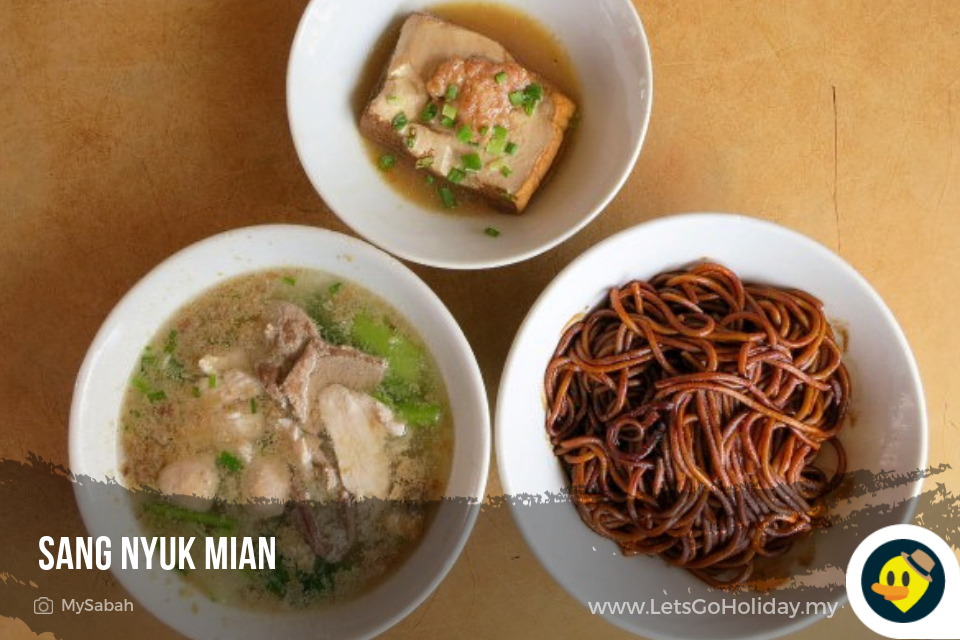 Also known as Sabah Pork Noodle, Sang Nyuk Mian is originated from Tawau but it is a common popular food in Sabah. The noodles comes in 2 choices, with soup or without. To enjoy the noodles to its best flavour, ask for extra pork lard!

Where to find: Kim Hing Lee Kopitiam, Sinsuran Sang Nyuk Mee

3. Roti Cobra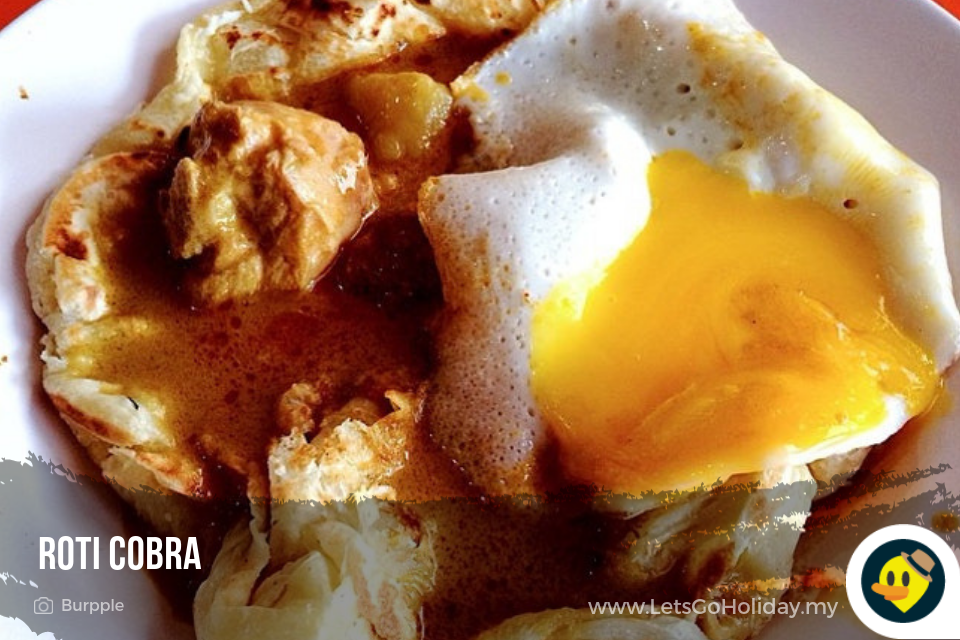 To up your roti canai game, order a Roti Cobra when you visit Kota Kinabalu. With a plain roti at the bottom, the Roti Cobra comes with thick dahl, chicken or beef, a fried egg and some vegetables. It's a must-try when you visit Kota Kinabalu!

Where to find: Kedai Makan Islamic Restaurant



​4. Ngiu Chap (Beef Noodle)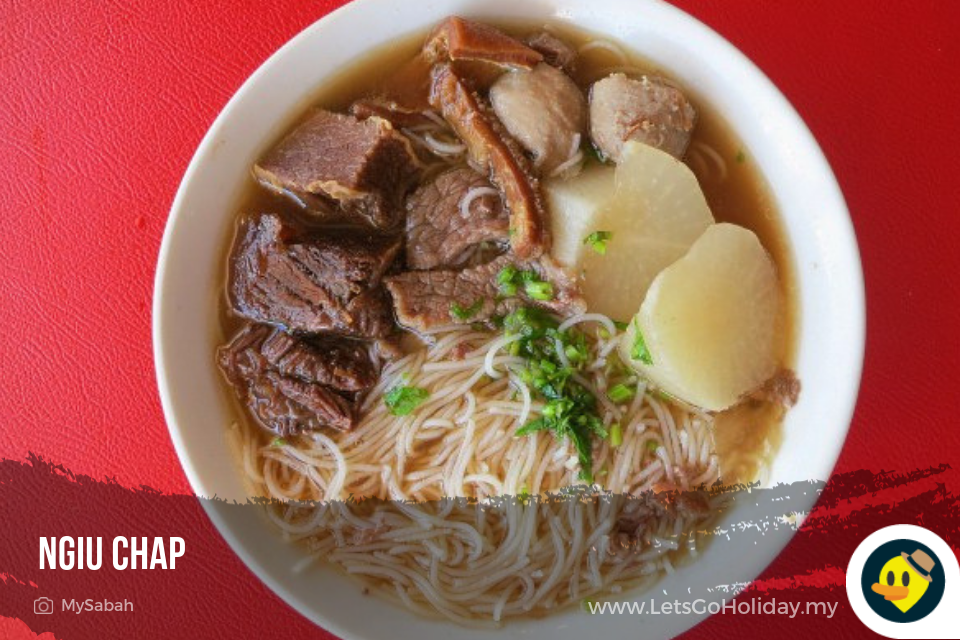 Beef Noodles is known as Ngiu Chap (aka mixed beef) in Sabah. It's a bowl of noodles consists of mixture of beef's organs such as tendon, liver, heart, meatballs etc with thick beef broth. There are different styles in cooking this noodles as everyone has different taste.

Where to find: Kah Hiong Ngiu Chap, Kedai Kopi Loi Hin, Kedai Cheng Wah, Mee Sup Pipin, Ngiu Pau Zai, Kedai Kopi Good Luk



​5. Borenos Fried Chicken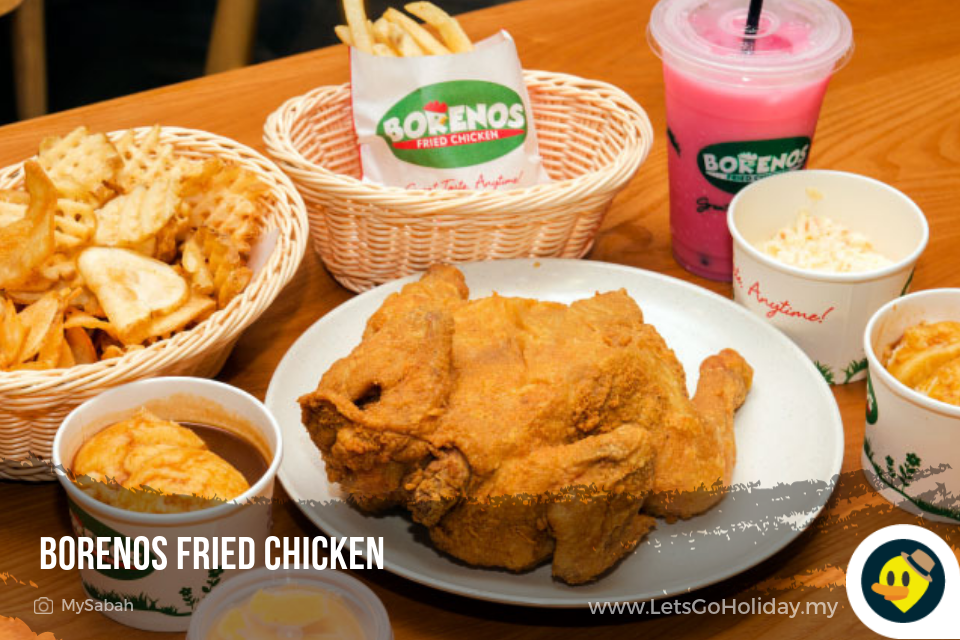 This Sabah homegrown fried chicken restaurant is a must-try especially when you have only visited Kota Kinabalu and no other part of Sabah. You would think that it's just another fast food chain but you are wrong. Borenos Fried Chicken uses daily-delivered-farm-fresh chickens and that is why they say, "not all fried chickens are the same.

Where to find: Centre Point Shopping Mall Sabah



​6. Bak Kut Teh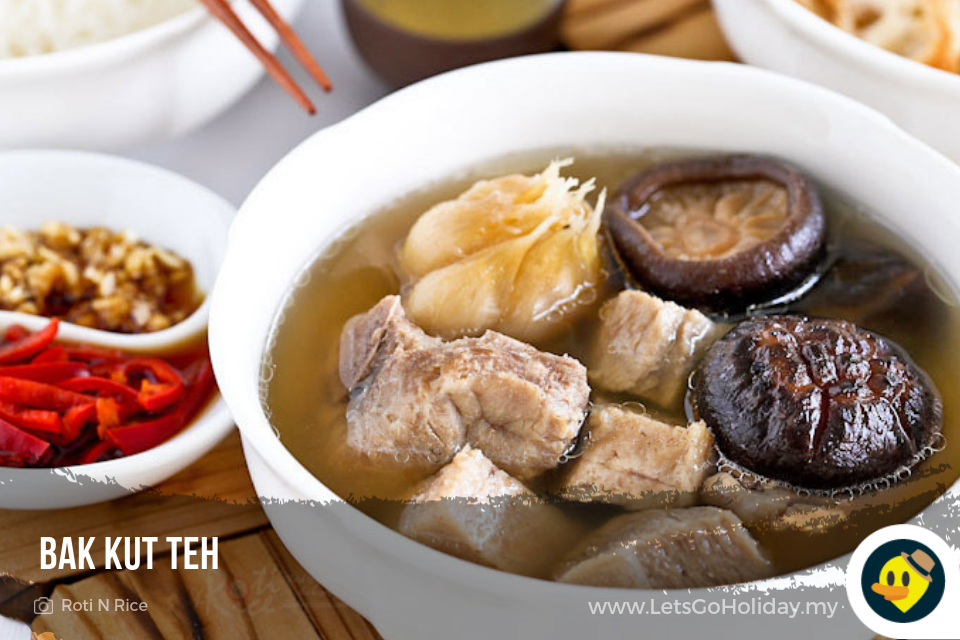 Bak Kut Teh is a pork rib soup cooked in Chinese herbs. Those who can't live without Bak Kut Teh, you can find some good ones here in Kota Kinabalu too!

Where to find: Yu Kee Bak Kut Teh, Sin Kee Bak Kut Teh



​7. Seafood Bak Kut Teh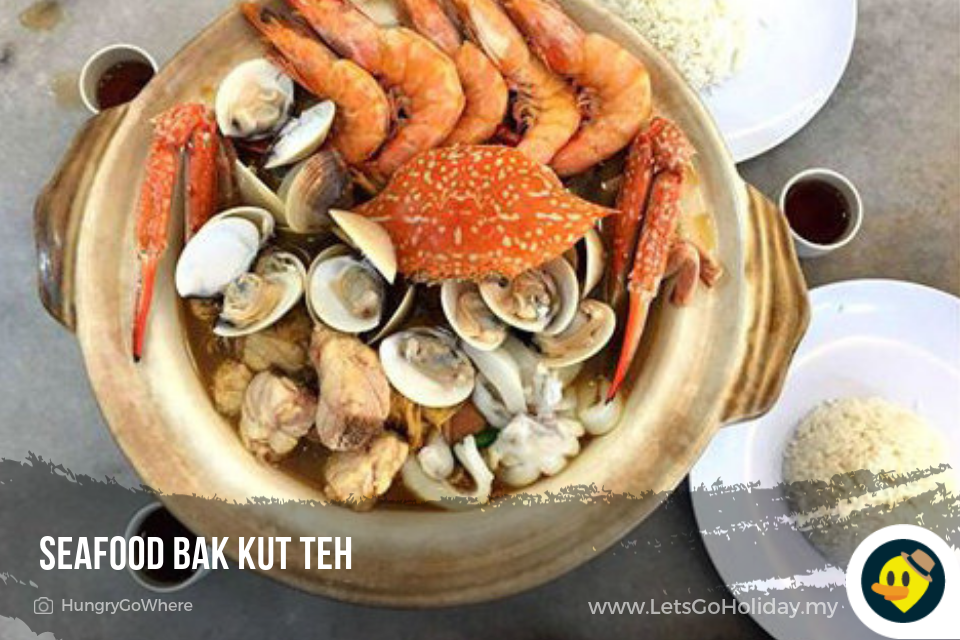 Not common but it isn't rare either, Seafood Bak Kut Teh can be found in several places of Malaysia, including Kota Kinabalu. Similar to Bak Kut Teh, it substitutes pork with seafood instead. It may sound like a crazy idea at first but once you have tried it, you might prefer the seafood version more!

Where to find: Api Town Bak Kut Teh



​8. Oyster Sauce Chicken Wings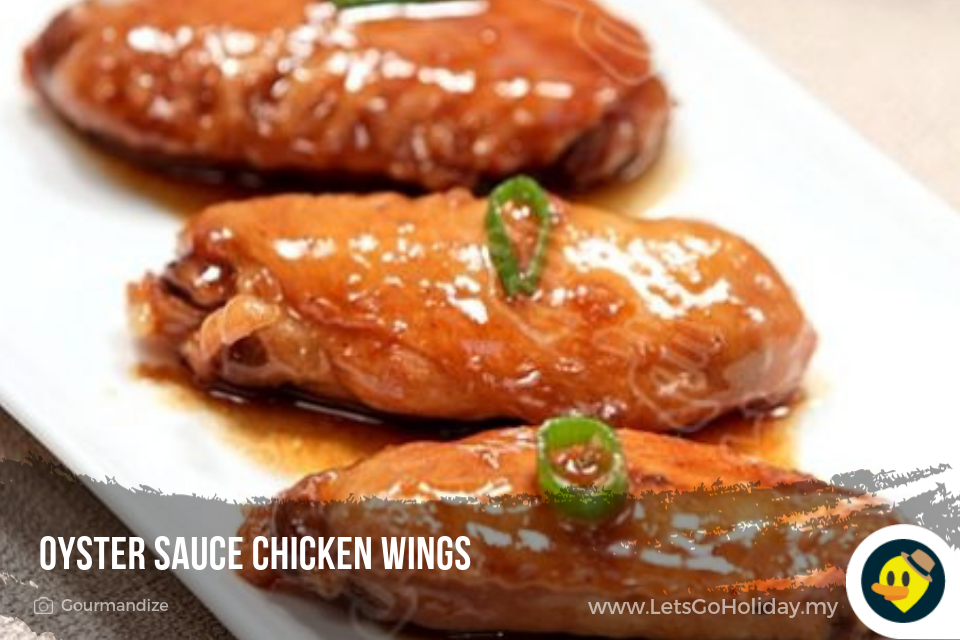 Definitely one of its kind, the Oyster Sauce Chicken Wings may look simple but the taste is very delicious. Topped with thick oyster sauce and garlic bits, the taste is indeed unique and unforgettable.

Where to find: Kedai Kopi Fat Kee (under Ang's hotel)



9. Seafood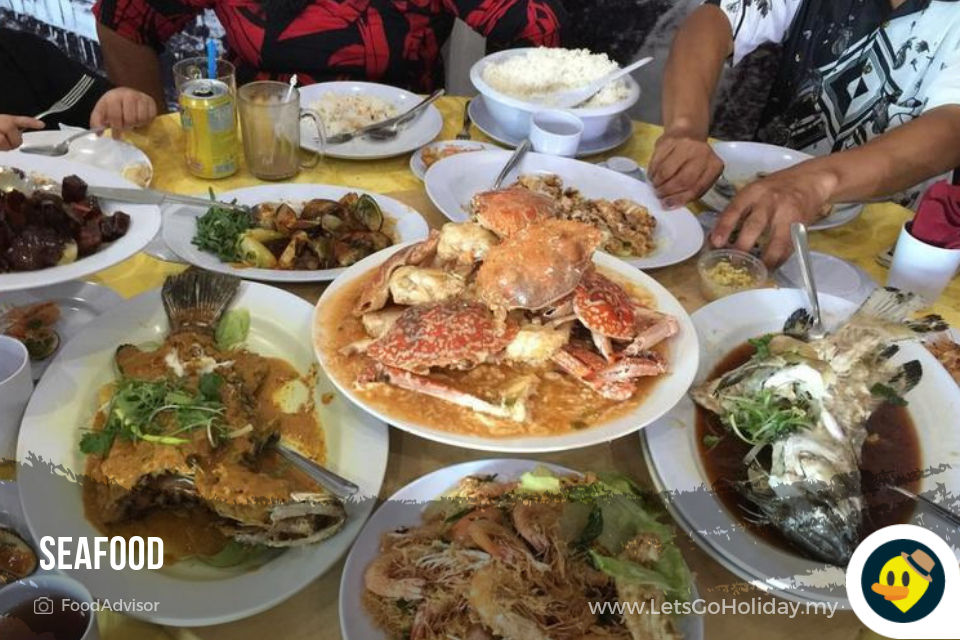 Seafood is a definite must-eat when you are in Kota Kinabalu. There are numerous seafood restaurants here and there will be one of those who suit your needs whether in terms of cost, freshness or atmosphere.

Where to find: Welcome Seafood Restaurant, Gayang Seafood Restaurant, Kampung Nelayan Restaurant etc.



​10. Sauna Steamboat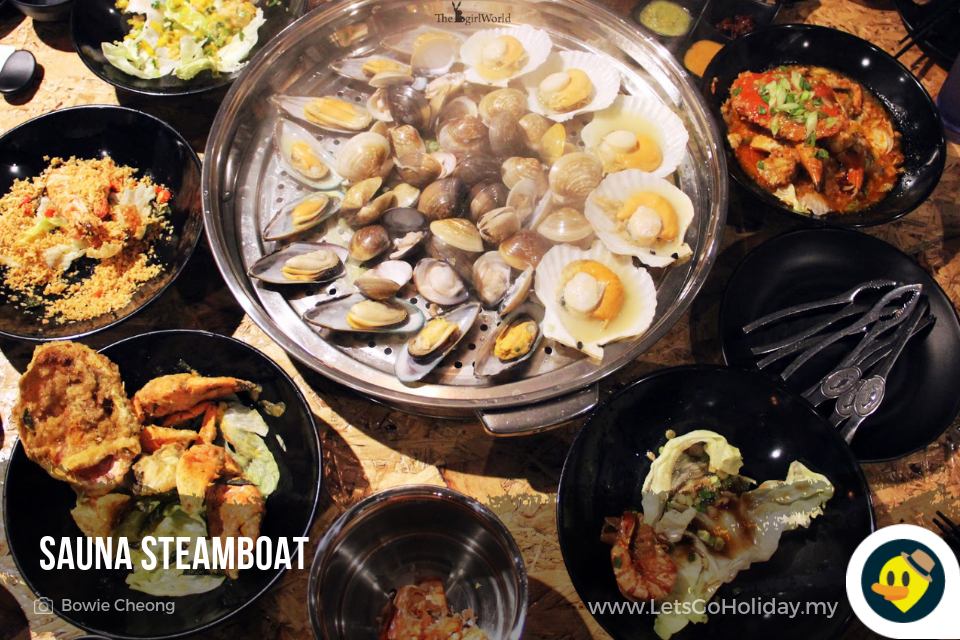 Different from our regular steamboat, the sauna steamboat concept is where you get your food steamed on top of a steaming stray and have their essence dripping down to the porridge which is actually cooking at the bottom layer. When you've eaten all your food on the upper layer, it's time to savour the flavourful porridge on the bottom layer.

Where to find: Fish Market Restaurant @ Warisan Square

Looking for accommodations in Kota Kinabalu?
Check out Letsgoholiday.my for more unique homestay, hotels & resorts in Kota Kinabalu for your vacation!