8 Beautiful Mosques In Johor
A Symbolic Place for a Muslim
The mosques play an important role in spreading the education of Muslim world. For many Muslims, other than being a place of worship, a mosque means much more than that. It is also a place to study and discuss about Islam.
As one of the prominent states in Malaysia, Johor records a high number of mosques built in the state. In this post, we are going to feature 8 beautiful mosques (not in order) we found in Johor.
1. Masjid An-Nur Kota Raya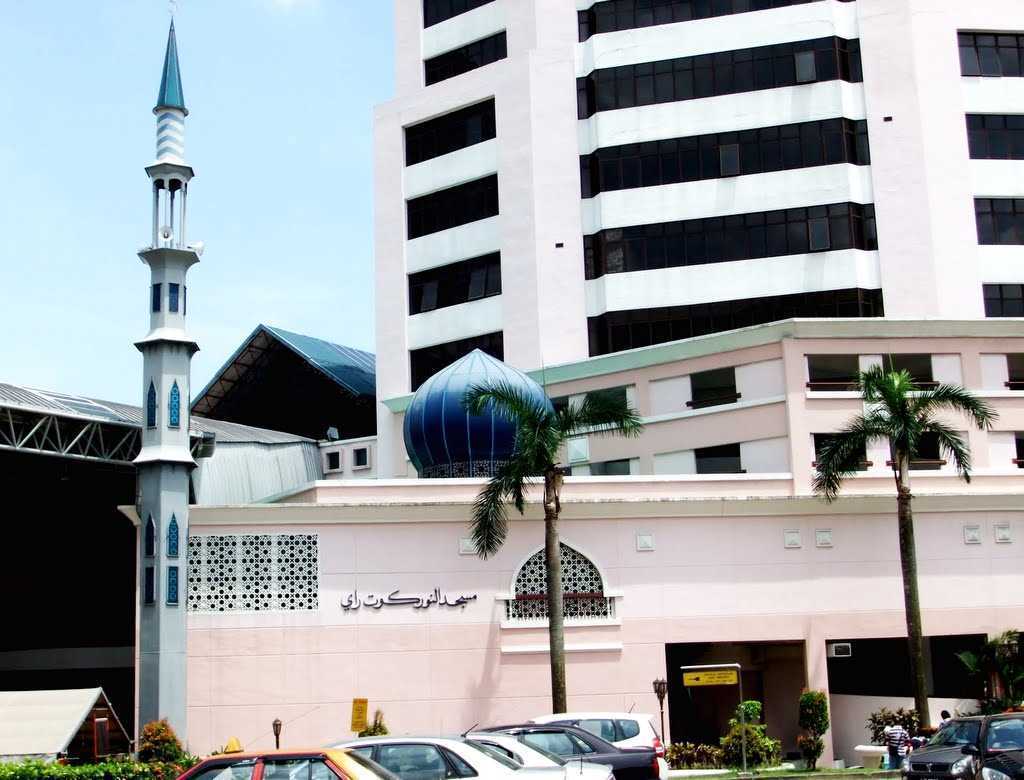 [Image via carianmasjid]
An-Nur Kota Raya Mosque is located in Plaza Kotaraya, Johor Bahru. What's interesting is that this is the first and only mosque in Malaysia which is located in a shopping mall. It is also owned by Johor Corporation (J-Corp), the Johor state government's investment arm. With its strategic location, the mosque has the benefit of having a Kamdar below it.
Location: Masjid Kotaraya, Johor, 80000 Johor Bahru (Google Maps)
2. Masjid Jamek Pasir Gudang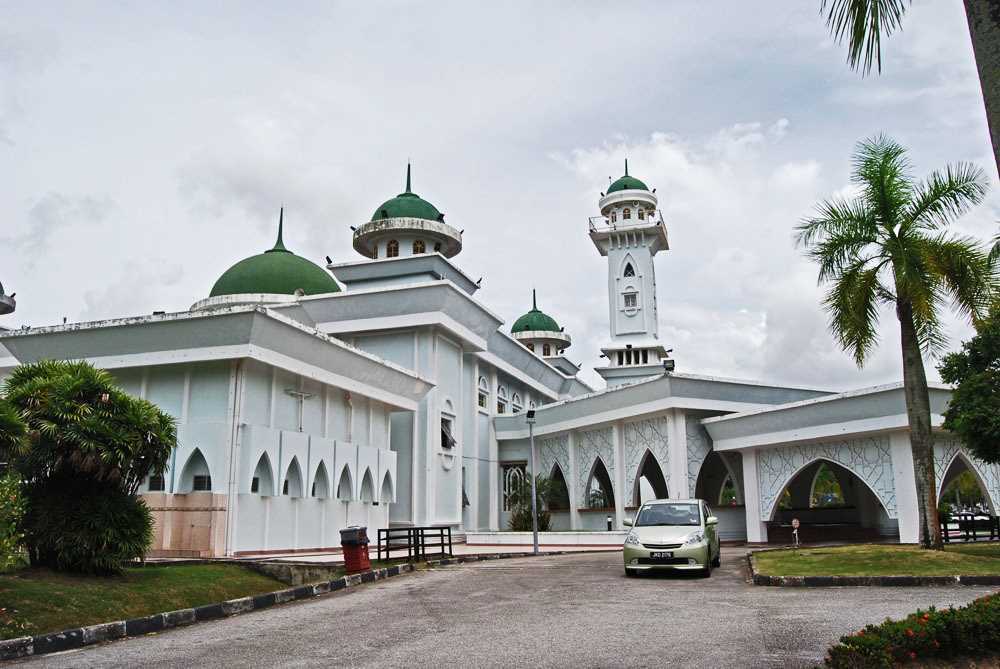 [Image via Maruwiah Ahmat]
This is the first jamek mosque ever built in Pasir Gudang, Johor. It is located near the lake gardens and the architecture style in highly influenced by the Middle Eastern and Western style.
Location: Jalan Mesjid, Kawasan Perindustrian Pasir Gudang, 81700 Pasir Gudang, Johor (Google Maps)
3. Masjid Senai Airport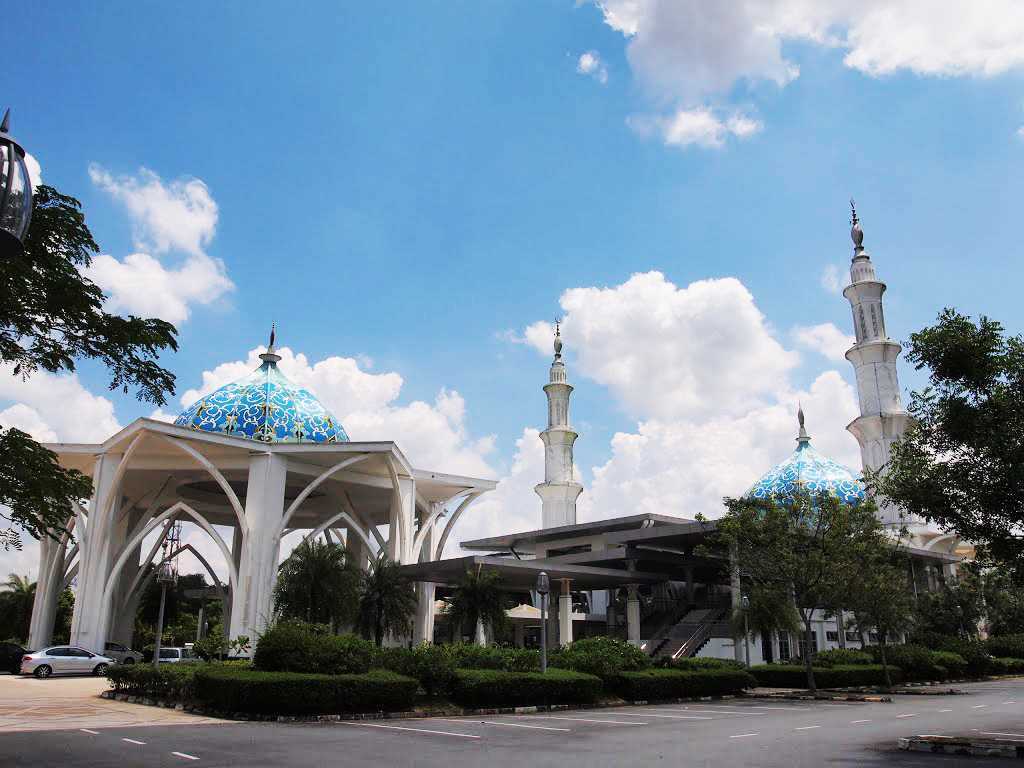 [Image via ming_tweets]
Senai Airport Mosque acts as the main mosque in Senai International Airport in Senai, Kulai District. Since its opening in 2003, the mosque have been known as an international mosque for tourists who land and depart from Senai International Airport. Besides that, it is also a public mosque for Muslims residing in Kampung Maju Jaya and townships from Senai.
Location: Jalan Jumbo, Kawasan Perindustrian Senai Fasa 3, 81250 Senai, Johor (Google Maps)
4. Masjid Jamek Sultan Ibrahim Muar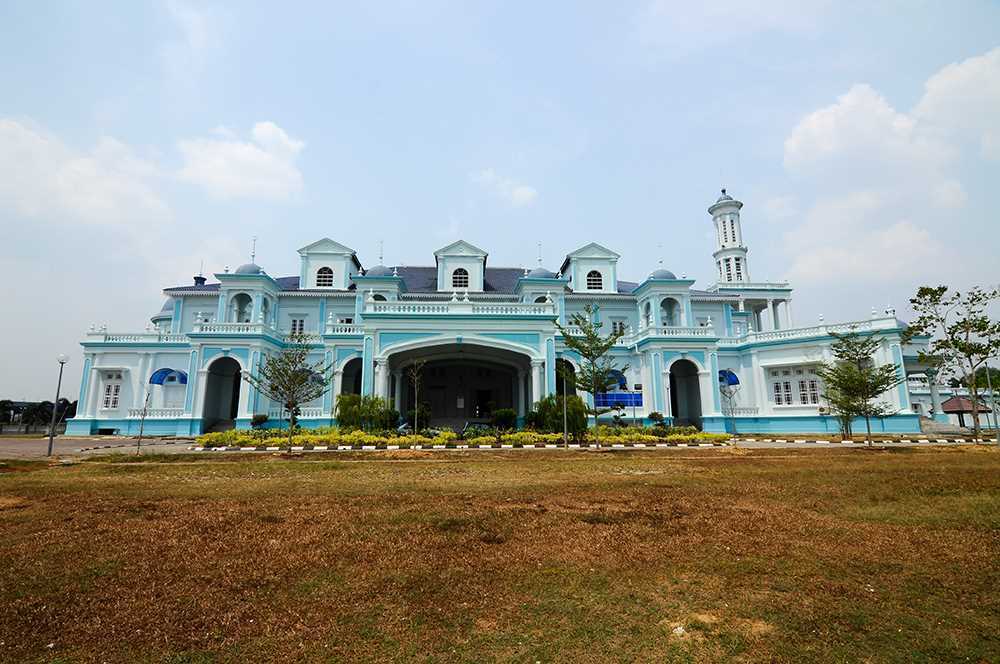 The hybrid of Western and Middle Eastern style made up this historical jamek mosque in Muar. Situated along Jalan Petri, the mosque is built in 1887. Considered as one of the oldest mosques in Muar, this mosque could be majestically seen from Tanjung Emas Park and is located beside the Muar river. What is so special about this particular mosque is that it has classic Roman columns, traditional Malay element as well as some mixture of vintage European design. The mosque is painted mostly in white and blue and it gives a very peaceful atmosphere.
Location: Jalan Petri, Taman Sri Tanjung, 84000 Muar, Johor (Google Maps)
See also: Top 5 Places To Visit in Muar
5. Sultan Abu Bakar State Mosque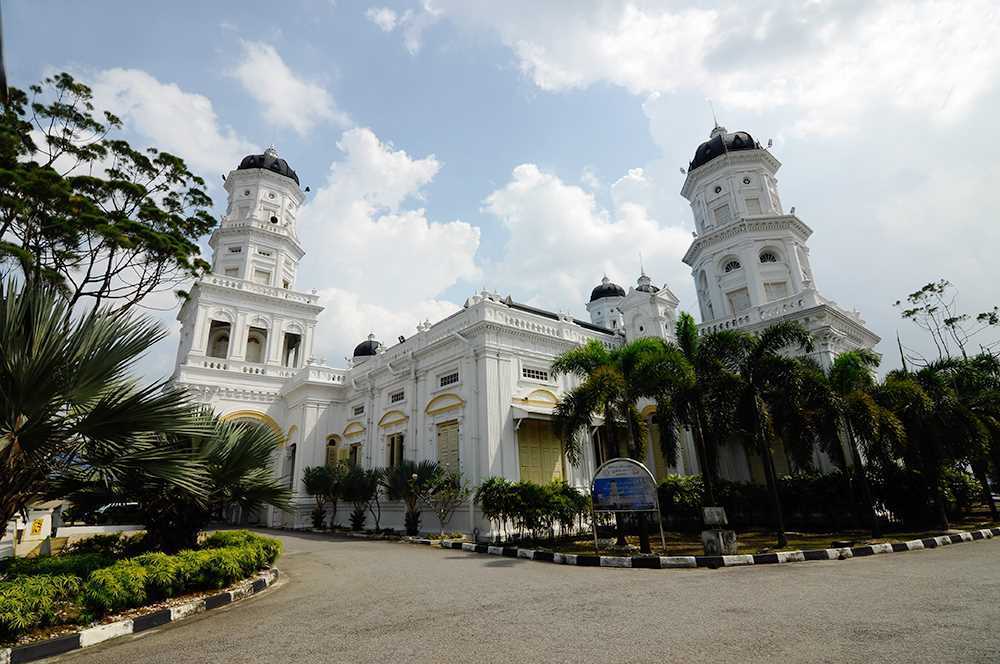 The state mosque is located along Jalan Skudai, Johor Bahru and was constructed between 1892 and 1900 under the supervision of Sultan Abu Bakar. This prominent mosque is designed based on its appearance on colonial English Victorian architecture. Additionally, the architecture includes some Moorish architecture elements with some minor Malay style. The Sultan Abu Bakar State mosque sits on top of a hill, overlooking the Straits of Johor.
Location: Masjid Sultan Abu Bakar, 80000 Johor Bahru, Johor (Google Maps)
6. Masjid Kota Iskandar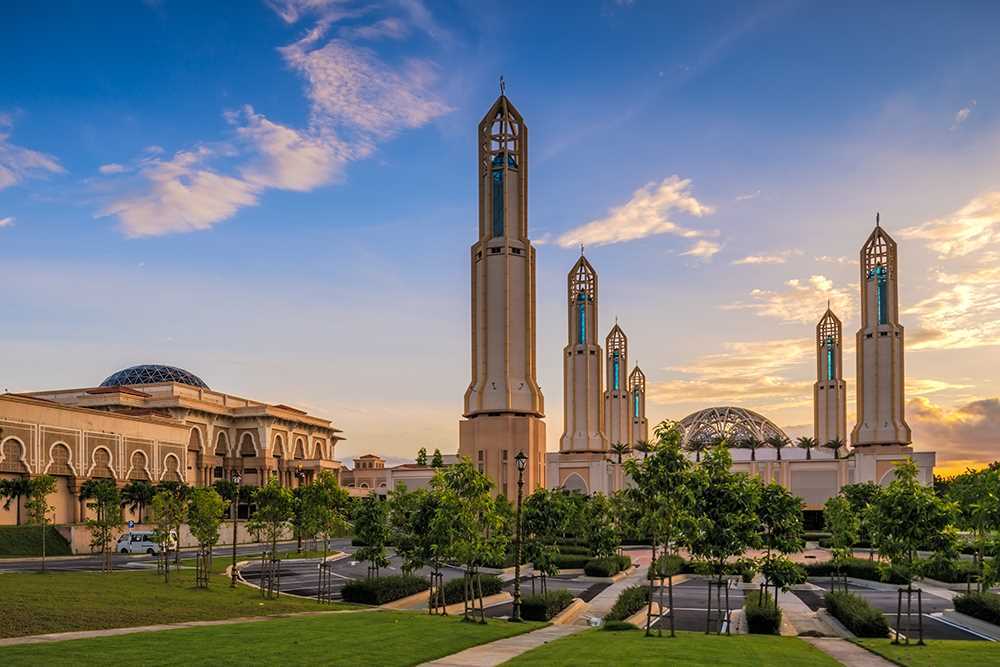 This is the second state mosque of Johor after Sultan Abu Bakar Mosque in Johor Bahru. It is located at Kota Iskandar, a State Administrative Centre of Johor and was built by EUM Builders Berhad and Cahaya Jauhar Sdn. Bhd which were also the developer for Kota Iskandar. Officially opened to the public on 16th of June 2015, the name of this modern futuristic mosque takes after the 4th sultan of Johor, Almarhum Sultan Iskandar ibni Almarhum Sultan Ismail.
Location: Kota Iskandar, Nusajaya, Johor.
7. Masjid Sultan Iskandar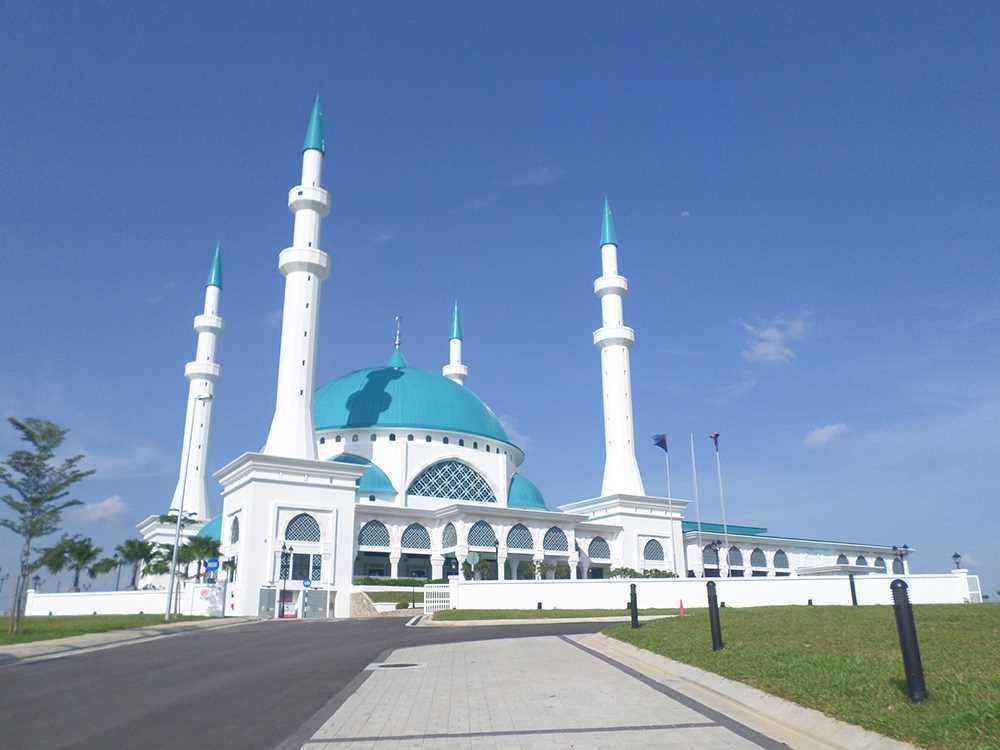 [Image via Chongkian]
Also known as Bandar Dato' Onn Mosque, Sultan Iskandar Mosque is located at Bandar Dato' Onn in Johor Bahru District. The architecture of the mosque is influenced by the Ottoman style and is now being managed by Waqaf An-Nur Corporation Berhad. It was officially opened in 8 April 2016 by Tunku Ismail Idris ibni Sultan Ibrahim, the crown prince of Johor.
Location: No 2, Jln Dato' Onn 2, Bandar Dato Onn, 81100 Johor Bahru, Johor (Google Maps)
8. Masjid Tan Sri Ainuddin Wahid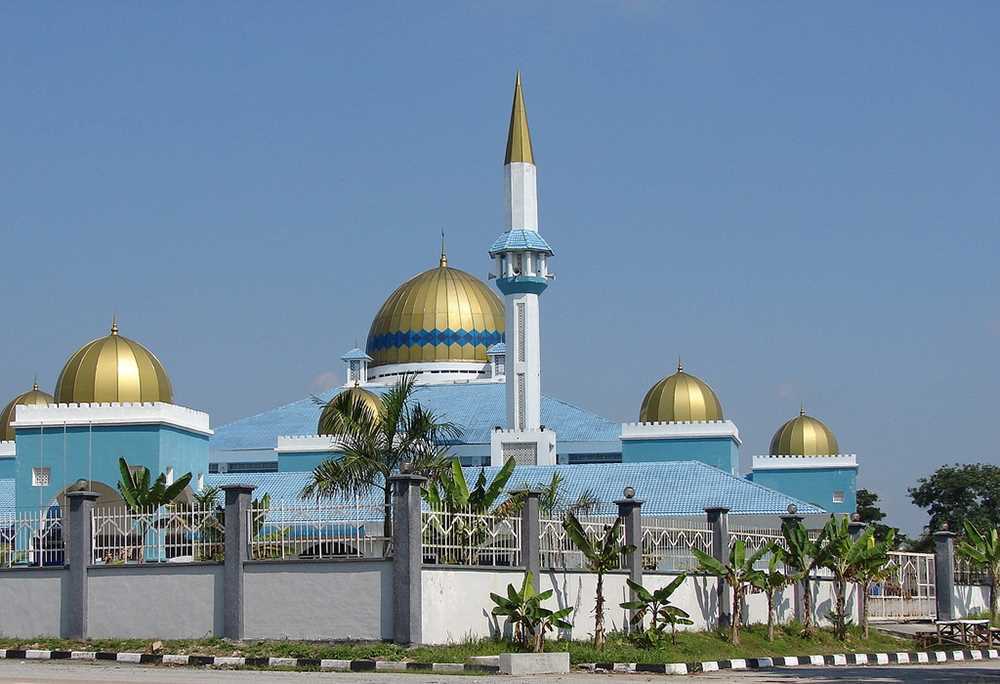 [Image via mjtsawtu]
Located at Taman Universiti, Skudai, Johor, the mosque was officially opened on 20 May 2005 by the crown prince of Johor at that time, Tunku Ibrahim Sultan Iskandar. The mosque was named after the former vice-chancellor of Universiti Teknologi Malaysia (UTM), Tan Sri Ainuddin Wahid. The beautiful architecture of the mosque was influenced by Middle Eastern style.
Location: Jalan Kebudayaan, Taman Universiti, 81300 Skudai, Johor (Google Maps)
These may be the most prominent mosques in Johor but there are also a few other beautiful mosques in Johor which are worth visiting.
Looking for a place to stay?
Drop by at www.letsgoholiday.my for places to stay in Johor when you happen to plan a trip to hunt down all these mosques.