10 Unusual Things To Do In Malaysia
Tired of doing cliché things? Here are 10 unusual things to do in Malaysia that you can add to your bucket list this year!
1. ADOPT A BABY ORANGUTAN
Don't miss the chance to visit Sepilok Orangutan Rehabilitation Centre in Sabah to get the incredible experience of witnessing the daily routines of orangutans in their natural habitats. You may also get a chance to feed the orangutans and you may even adopt them! During your next visit, you will be able to see your adopted baby orangutan. Besides, you are warmly welcomed to give a donation to support the centre.



2. DIFFERENT TYPE OF DELICACY IN EAST MALAYSIA
Sago worms is a delicacy among the people of Sarawak and known as sago worms because they are prepared using the sago flour. There are various methods of cooking them which are steamed, deep-fried or roasted. The worms can also be added into rice and porridges. The taste of the sago worms is just like any other meat but it is believed to be creamier uncooked.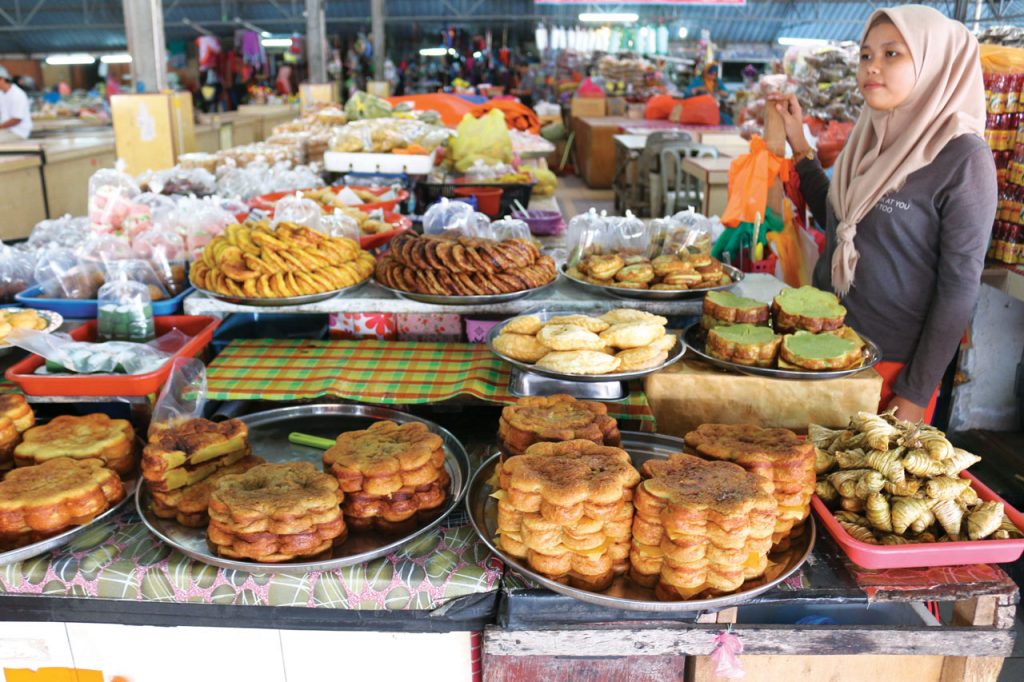 3. VISIT THE NIAH CAVES IN SARAWAK
Niah Caves is the largest cave in Sarawak and it is usually the top choice for adventurous travelers who visit Sarawak. It is located around 3km from the town of Batu Niah and the caves are easily accessible by road from Miri or Bintulu. It is worth taking your time and walking quietly along the way as you may see some of the wildlife animals such as colourful birds, squirrels, lizards, butterflies and any other of unusual insects.
4. VISIT THAI TEMPLES
One of the unusual things to do in Malaysia is to visit Thai Buddhist temples and one of it is Wat Rajchaphohong. It is located in Penanti, Bukit Mertajam, Pulau Pinang. One of the main buildings of the temple, which is The Dharmasala Hall, was installed on the far end of the wall that has three Buddha images. Besides, what you can see all along the walls are mural portraying several scenes from Buddha traditional stories.


5. VISIT CAT MUSEUM
Cat Museum is located on the Ground Floor of the Kuching North City Hall Headquarters and it is situated on the hill of Bukit Siol, which is around 60 meters above sea level. If you are a cat lover, the museum is definitely one of the places you should add in to your must-visit list when you are in Kuching.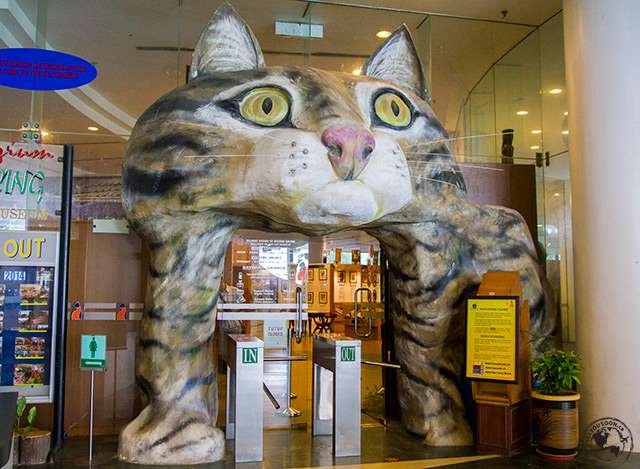 6. VISIT GHOST MUSEUM
Get ready to be shaken by the Ghost Museum in Penang. It is a museum introducing the myth of ghosts from different countries and culture such as Japan, Egypt, Malaysia, China and more. For those who love horror movie and eerie stuff, this is a place you should definitely try visiting.
7. VISIT SNAKE TEMPLE IN PENANG
The Snake Temple is located in Sungai Kluang, Bayan Lepas, Pulau Pinang and it is a famous attraction for inhabiting rare several poisonous snakes. However, the snakes are believed to be tamed and are not harmful where you're also allowed to get a picture with the snakes at the photography corner with a minimum fee.
8. STAY AT A BED AND BREAKFAST IN A MUSEUM
The Cheong Fatt Tze mansion, which is also known as the Blue Mansion is a boutique hotel and one of the best attractions in Penang. The mansion was once owned by a Chinese trader named Cheong Fatt Tze in the 1880s. The mansion now stands as a Bed & Breakfast as well as a museum which you can choose to visit the mansion on a one-hour guided tour or you can spend a night there.
​
9. DINING IN THE DARK
Literally dining in the dark, Dining In The Dark is a western restaurant which in Changkat, Bukit Bintang, where you will be blind folded and dining in total darkness. The concept of the restaurant is to bring food appreciation to a higher level. It Is an experience where one "looks" at the world through the senses of taste, sound, smell and touch.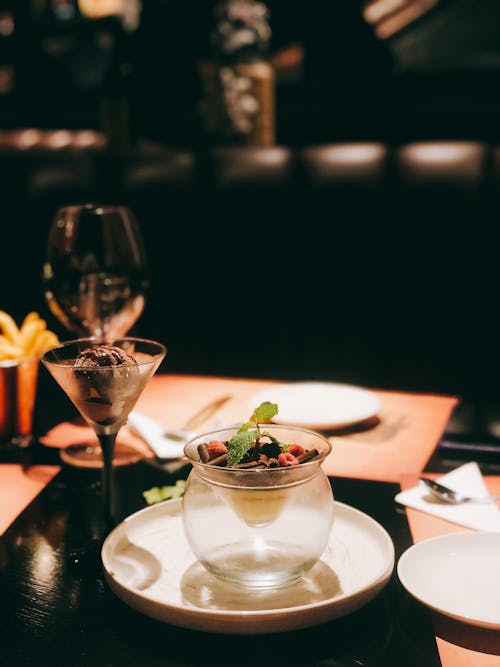 10. INDULGE IN A BUFFET OF DURIANS
If you love durians, now is the good time to indulge. There are many orchards or durian farms in Malaysia offering durian buffets during the durian seasons. Besides, one of the food serving tips of using durians is it can be used as a flavor base in a variety of Malaysian traditional desserts such as 'ais kacang', 'cendol', ice-cream and more.
***Image source : Worldwide Web, static.ricemedia.co , Sarawak Tourism , watrajaphohongbuddhisttemple, oo-foodielicious
Looking for hassle-free accommodations in Malaysia?
Check out Letsgoholiday.my for more unique homestay, hotels & resorts in Malaysia for your vacation!