10 Places You Must Visit in Ipoh
The capital of Perak, Ipoh has so much to offer other than being a historical city. If you are travelling to north peninsula of Malaysia and you didn't drop by a day or two to visit this city, you're clearly missing out.
1. Lost World of Tambun
Lost World of Tambun is not just a water theme park because they offer many activities here. Other than water theme park, you will be able to access to their Amusement Park, Tiger Valley, Petting Zoo, Tin Mining and Hot Spring Spa. For sure it will be worth to pay the ticket for so many things you can do with your family and friends!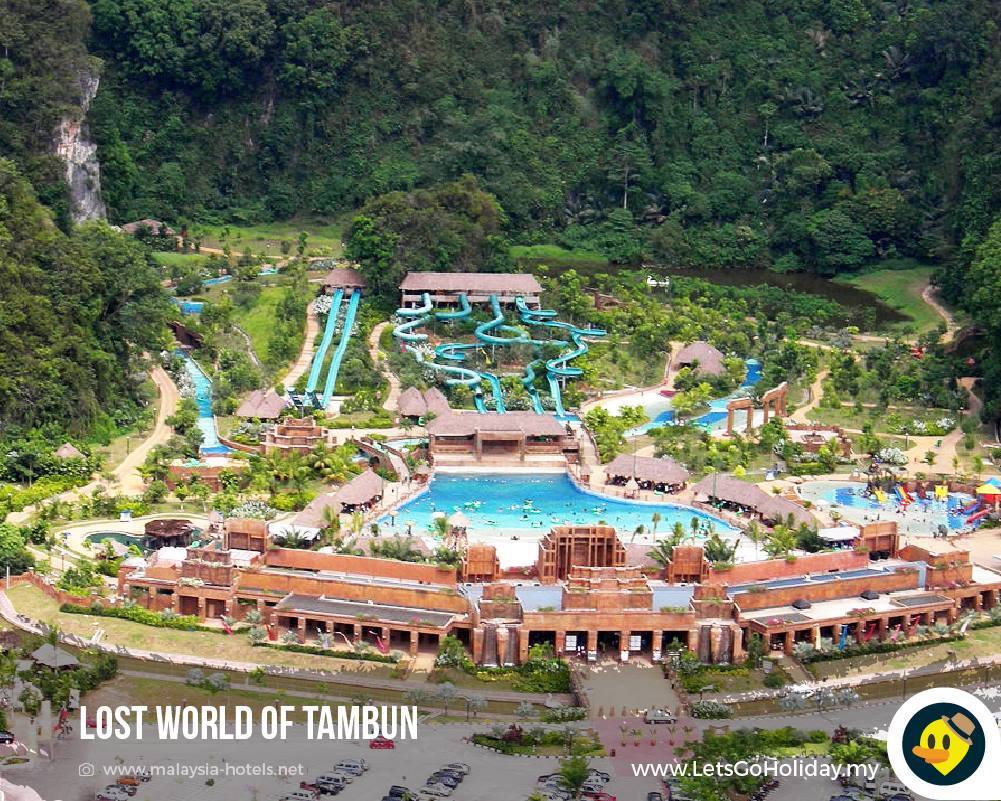 2. Funtasy House Trick Art Ipoh
Funtasy House Trick Art is a place where you will be able to witness trick art illustrations and to have photo sessions. There are 20 illusionistic rooms to visit and it's only RM15 per entry for adults, RM10 for kids and students with ID card.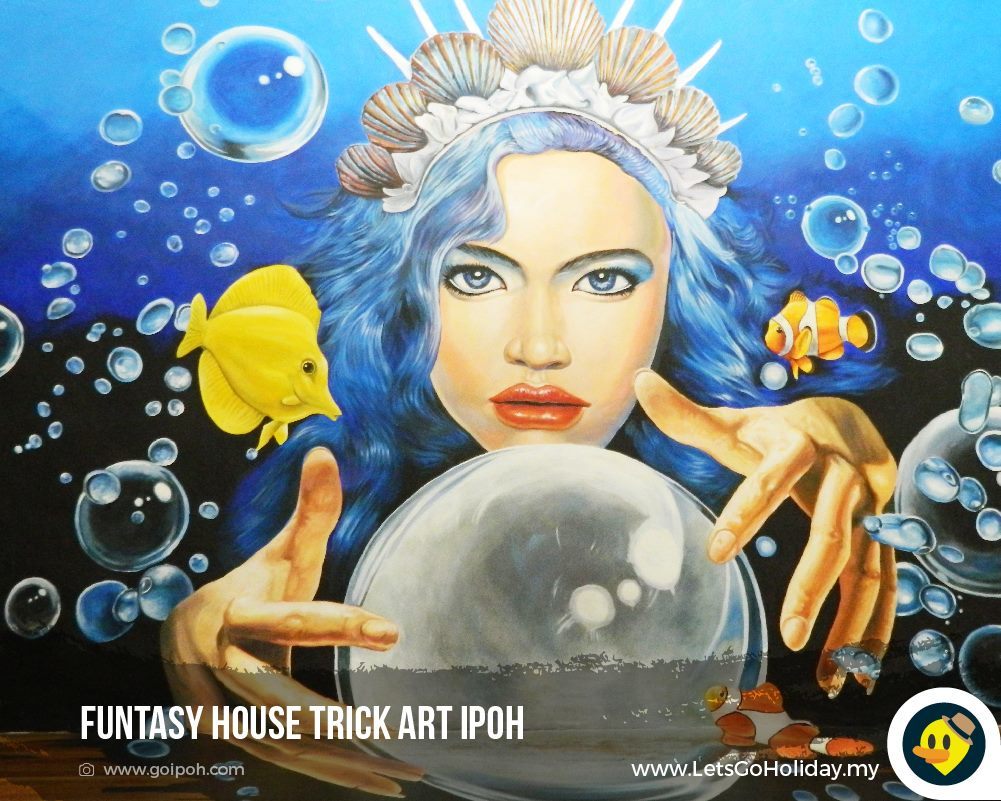 3. Gerbang Malam
Gerbang Malam is one of the best places to visit in Ipoh as this place is popular among locals. You will be able to find many things that you wish to buy ranging from clothes to cosmetic products. The concept is similar to some popular uptown market. Gerbang Malam operation hour from 8:00 pm until 3:00 am for every day.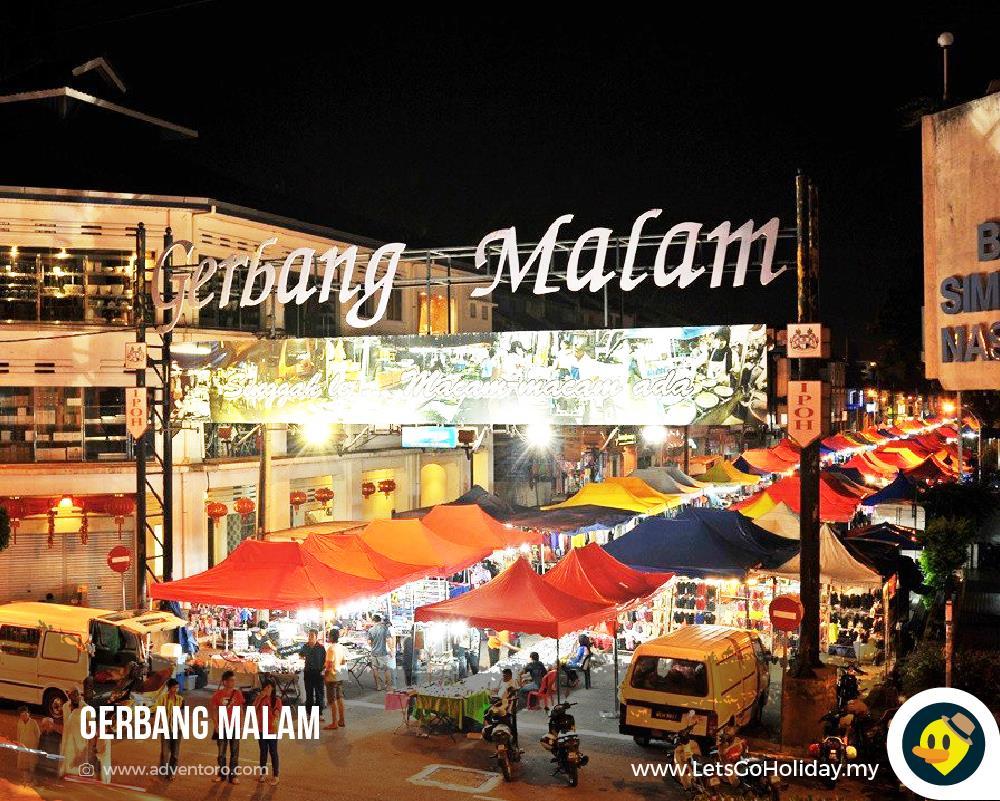 4. Gua Tempurung
Gua Tempurung is one of the best places in Ipoh that you should visit. It is located in Gopeng, Perak which is 24km away from Ipoh. Gua Tempurung can be a suitable place to carry out outdoor activities with family or friends because other than caving, you can also carry out water rafting and more.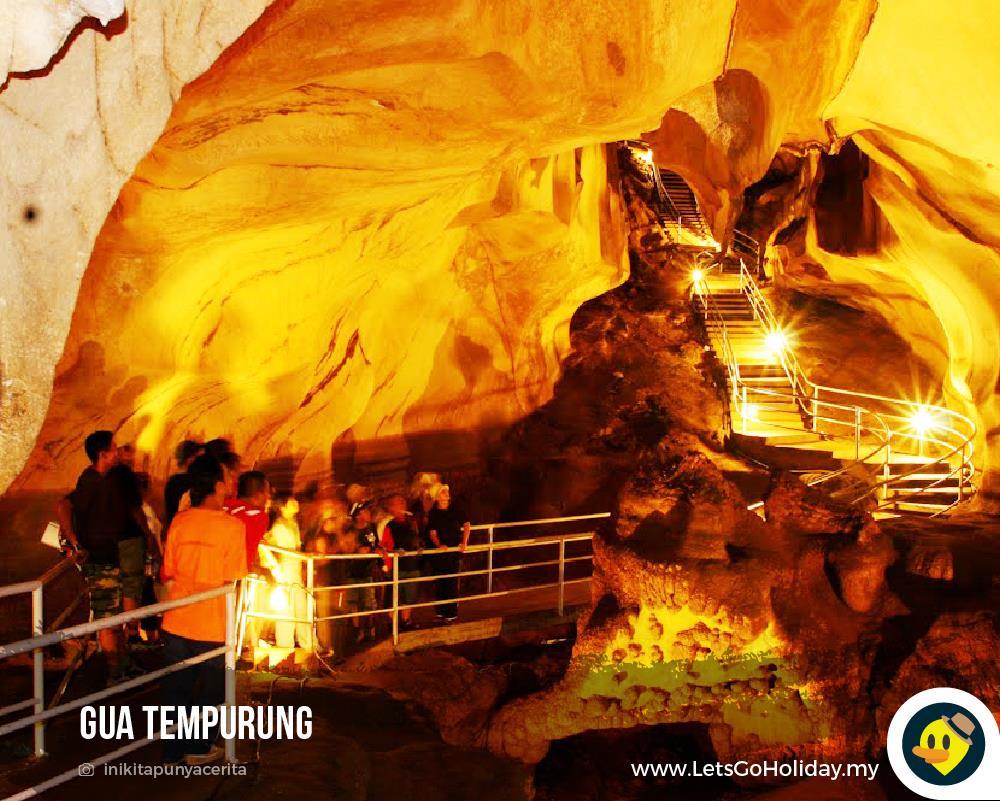 5. Kinta River Front
Kinta River Front is a place where you can spent time quality time with your family and friends by just walking and looking at the colourful LED lamp along the river. The reflection of the lamp in the river makes the view looks breathtakingly beautiful. Besides enjoying the scenery, there are some pleasant restaurants along the river where you can dine in while enjoying the view.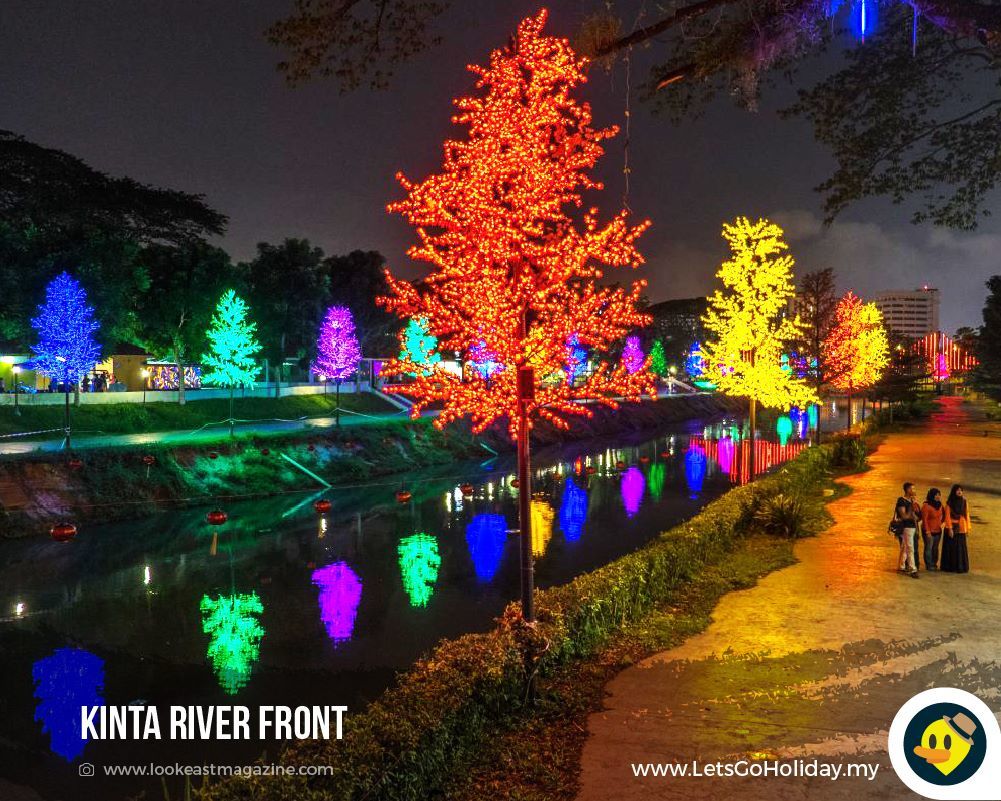 6. Muzium Darul Ridzuan
If you want to know the history of Ipoh, help yourself by visiting this museum and the admission is free! You can walk through the museum and learn about the early history of Perak. You will also be introduced to the many characters that moulded the state. The operation hour is from 9:00 am to 5:00 pm.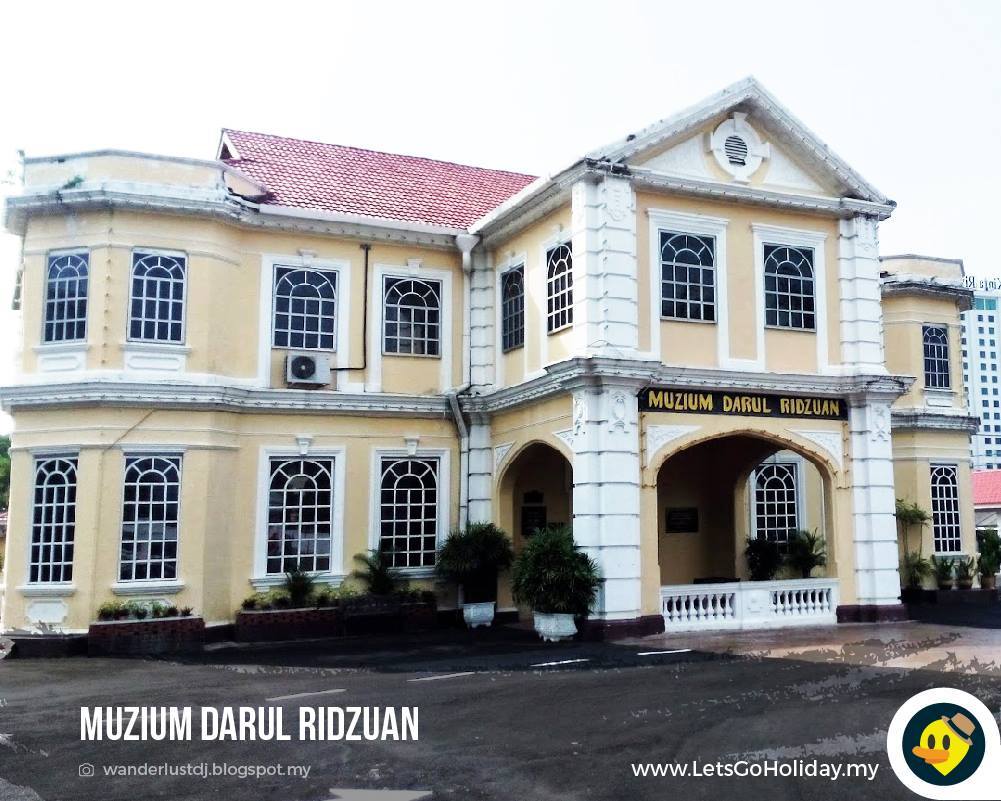 7. Pasar Karat
Your visiting to Ipoh is not complete if you did not visit "Pasar Karat", also known as Loken. It is located in Jalan Horley (Gerbang Memory Lane) where there are many old items which you can buy for your personal collection. Besides, this place is also popular among street photographers.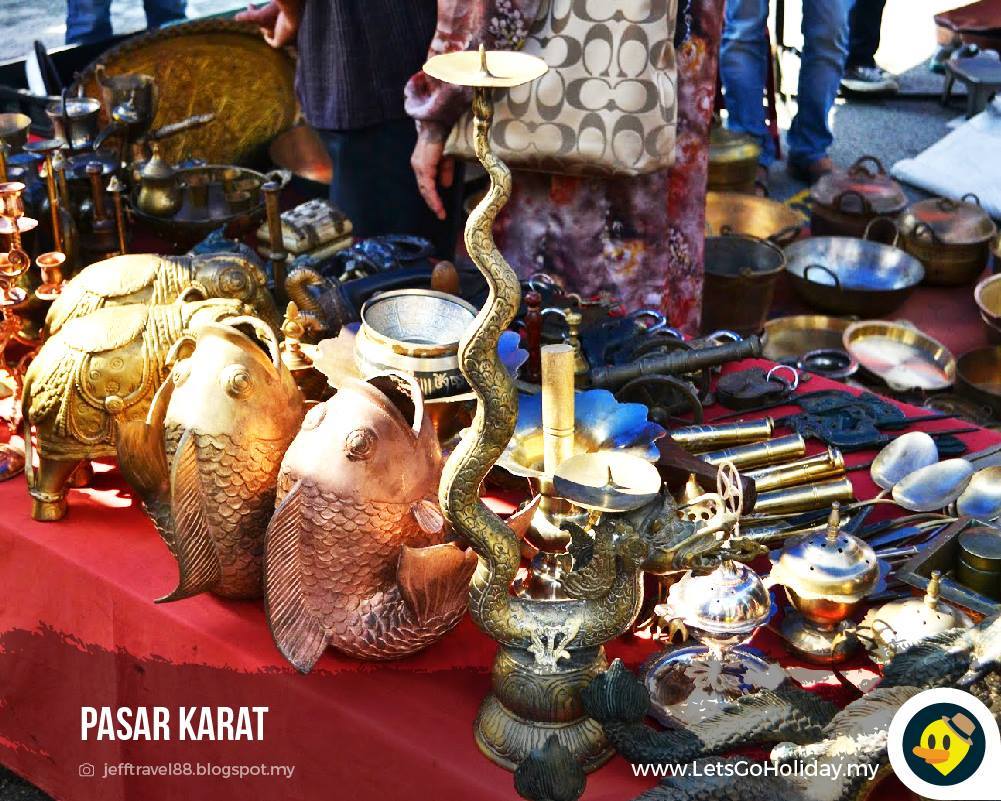 8. Taman Rekreasi Gunung Lang
If you're a nature seeker, you can consider visiting Taman Rekreasi Gunung Lang in Ipoh. 5km on road from Ipoh then you will arrive at this beautiful place. There are some activities that you can carry out here such as visiting the mini zoo, feeding the fish and enjoying the view from the watch tower.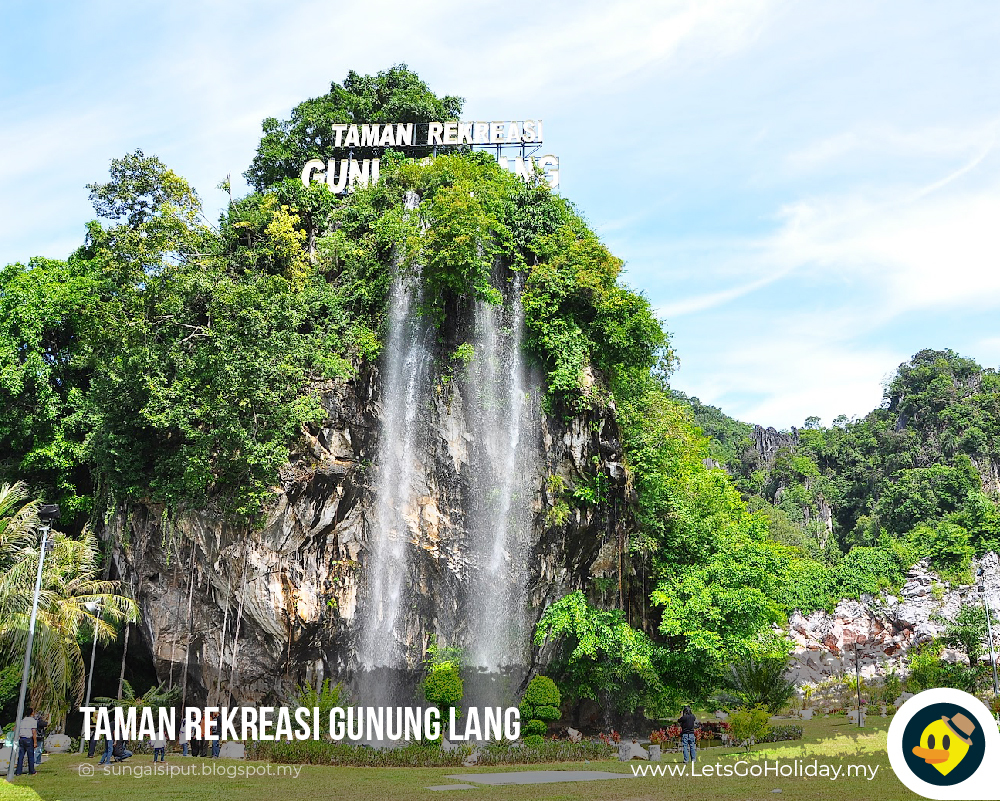 9. Qing Xin Lin Leisure and Cultural Village
This cultural village is a very interesting place to visit especially for those of you who like to spend your time exploring the nature. There are several activities which you can carry out here such as cycling around the lake, riding a trishaw, feeding fishes in the pond, sitting on the swing in front of the lake and many more!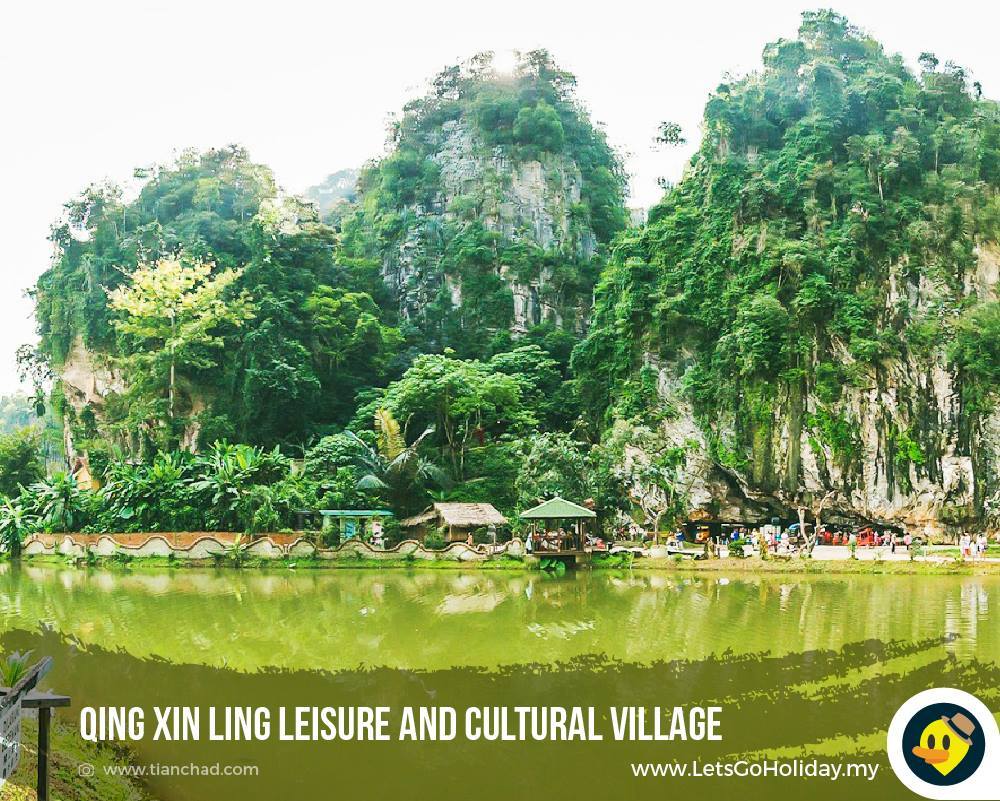 10. Art of Town
This art was done to celebrate the heritage and history shared between Ipoh, Old Town and Old Town White Coffee. This art was painted by Zacharevic and there were 8 in total of the murals in Ipoh. This is one of the interesting places which you can visit for photography purpose.