12 Food Guide in Ipoh
When it comes to food, Ipoh is a paradise. It can be difficult to decide on what to eat but why not eat them all?

Cheong Kee Sup Beef Noodle
Cheong Kee Sup Beef Noodles is one of the street food that you can try if you visit Ipoh, Perak. It is located at 'Tong Sui Kai', also known as dessert street. You can come here from 5:30am onwards. A bowl of pleasure is a bowl of Cheong Kee Sup!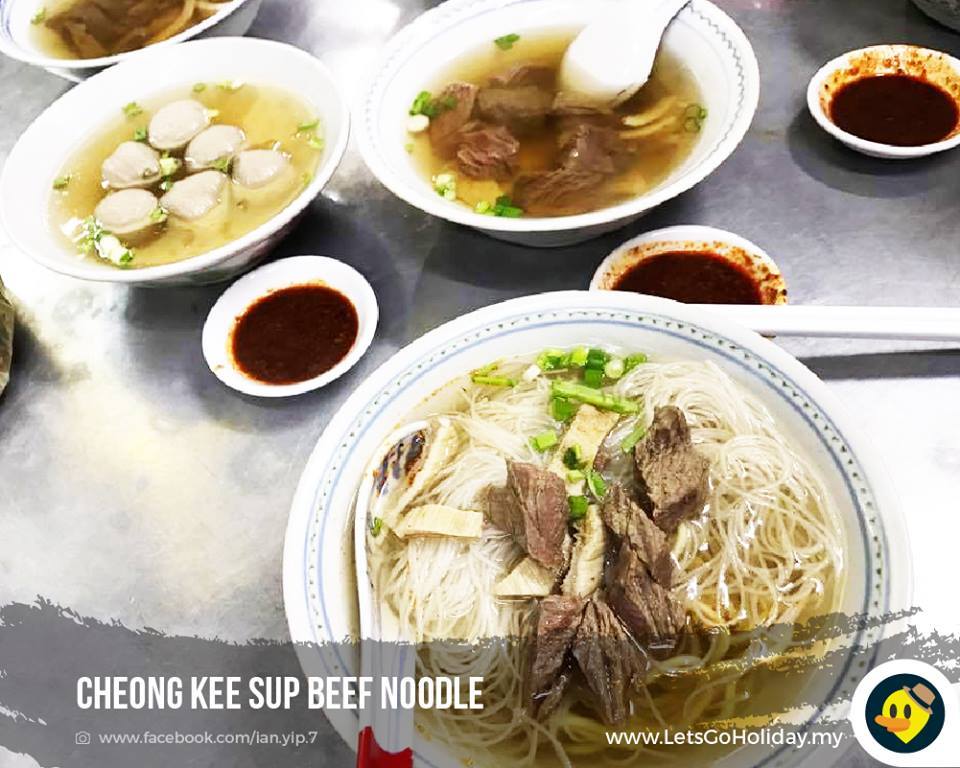 Nam Chau Curry Noodles
Kedai Kopi Nam Chau, which is located in Ipoh Old Town serves one of the curry noodles in town. It is also a famous spot for breakfast as well as for lunch. You have to visit Ipoh and try it yourself!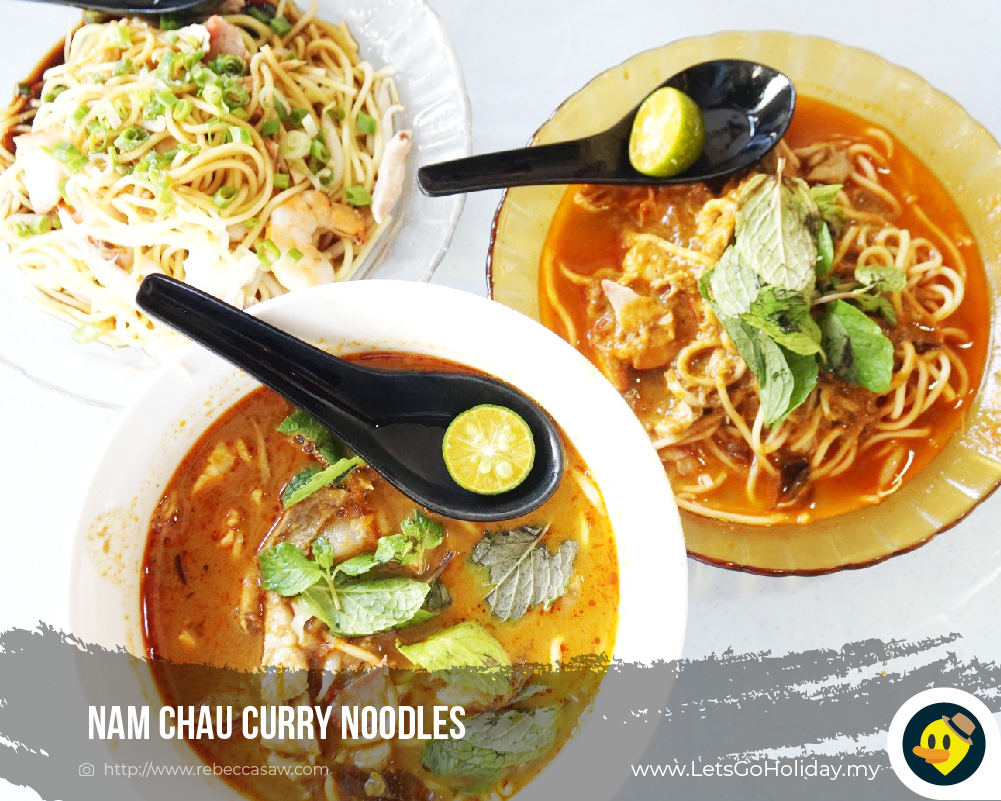 Kam Wan Nasi Pandan
Restoran Kam Wan also known as "Dong Gu Ting" is located in Ipoh Garden. Their special menu is Nasi Pandan but if you want to have a taste of it, make sure you go as early as 6:00pm as the food are usually sold out fast.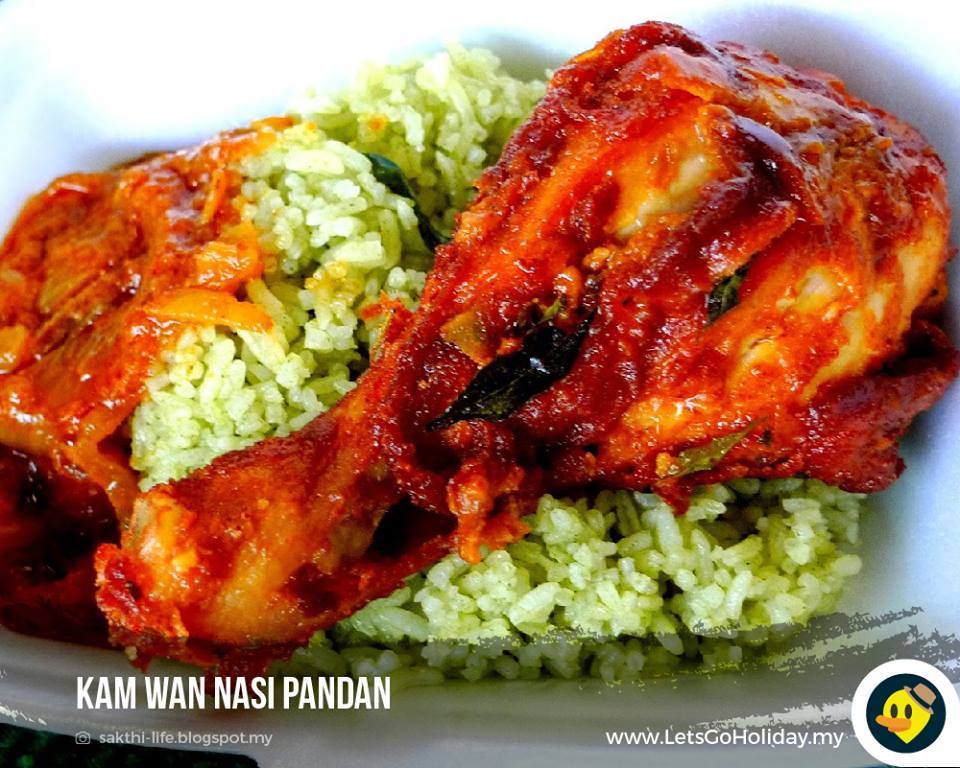 Tong Sui Kai Mixed Fruit Ice
This mixed fruit ice can be found in 'Tong Sui Kai' aka Dessert Street. If you find yourself in Ipoh, this is a must-visit place for all the colourful mouth-watering dessert!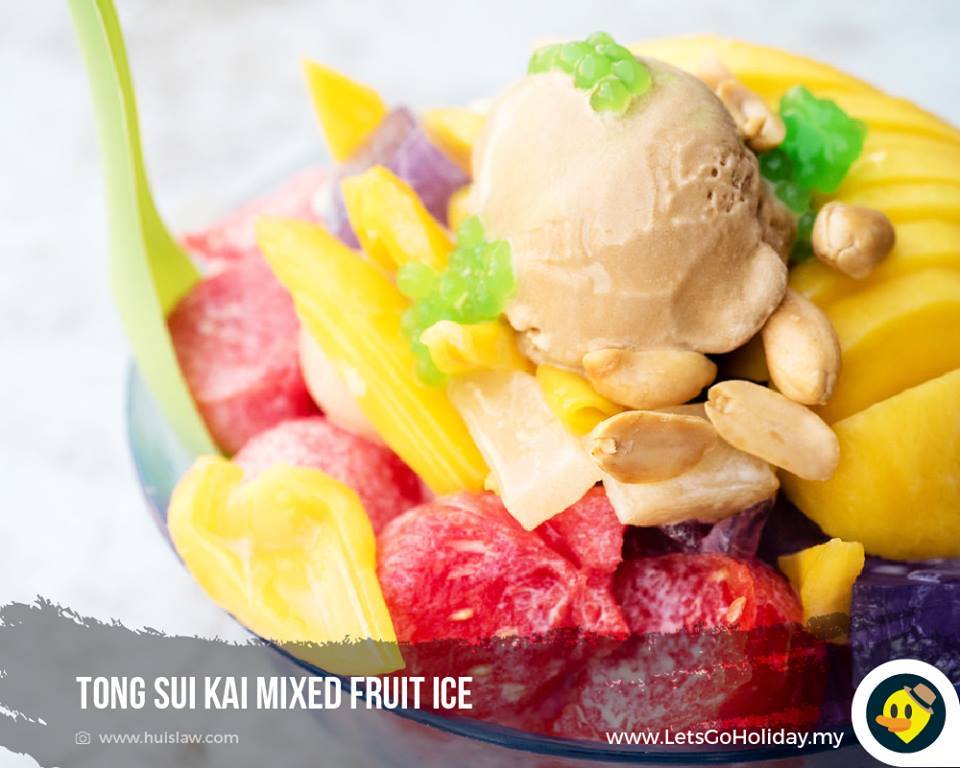 Fook Kee Pan Mee
Fook Kee Pan Mee is one of the hidden gem located in Gunung Rapat, Ipoh. This pan mee is serve in Chung Hwa Restaurant and they serve it in soup or dry. The place opens at 5:30 pm and if you ever drop by, make sure you try both the soup and dry pan mee.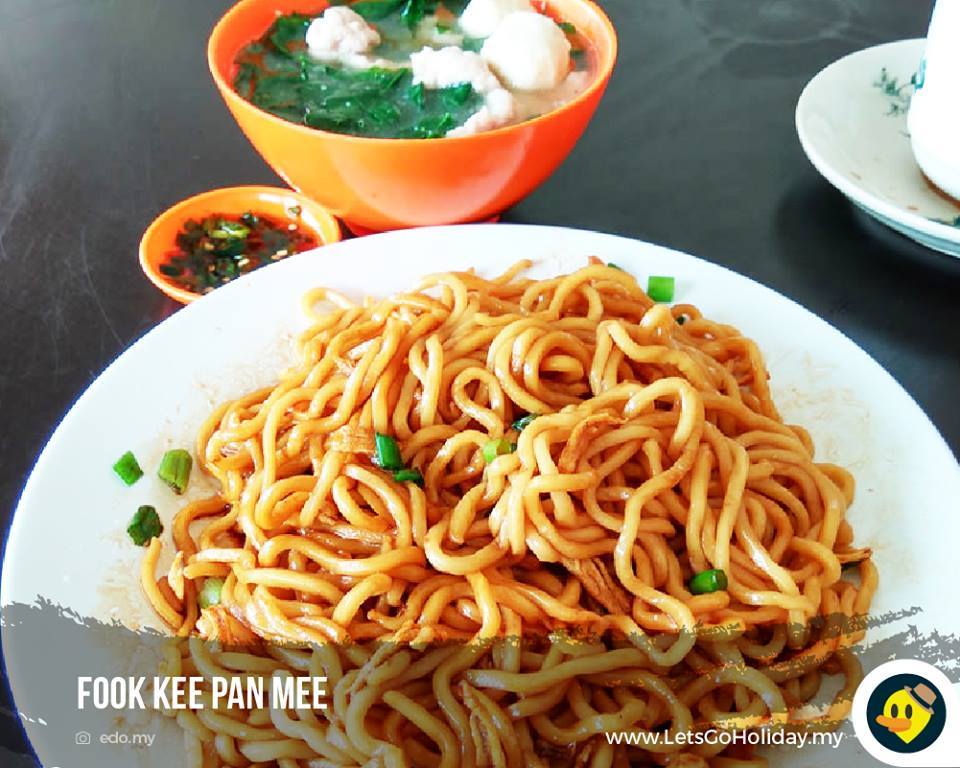 Cathay Mee Stall's Mee Goreng
Cathay Mee Stall is famous with its delicious mee goreng and it's a must try when you visit Ipoh. The mee goreng is not the same as the typical mamak mee goreng that you try yourself. Cathay's mee goreng served with lots of bean sprouts, chopped scallions, prawn fritters, taukua and potatoes. The stall starts operating at 11:00am – 8:00pm. As usual, avoid peak hours at 12:00 pm until 2:00 pm as the place will be crowded.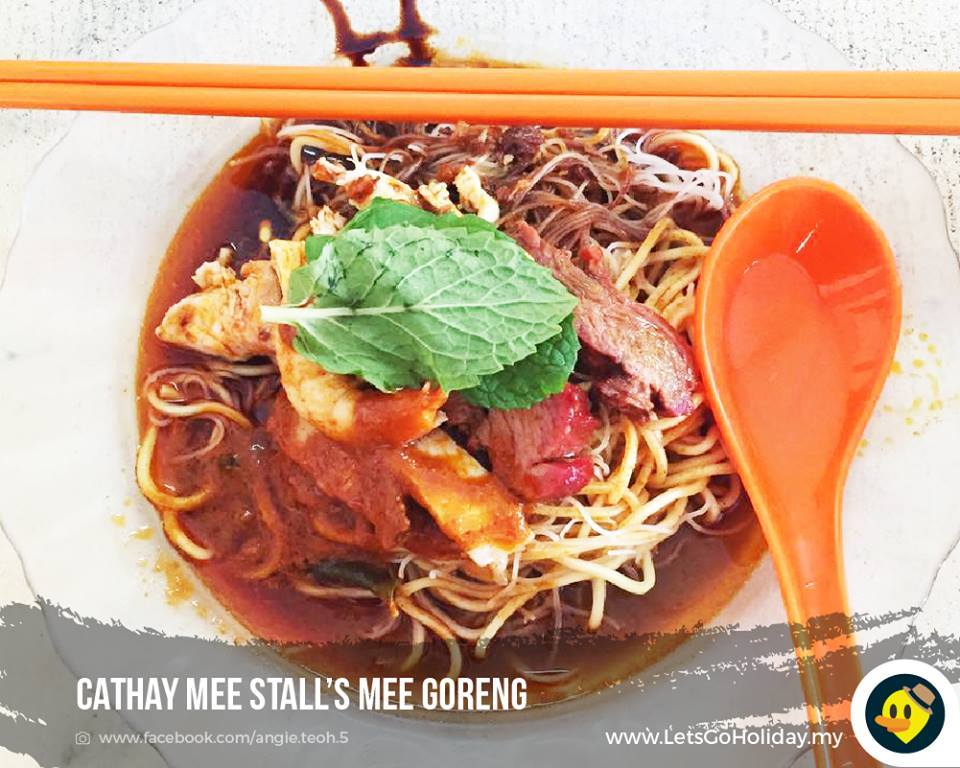 Guan Heong Biscuit Shop
Guan Heong Biscuit Shop has been operating since 1918 and they produce various types of traditional biscuits. Their Salted Egg Meat Floss Biscuit is a must-try and other than producing traditional biscuit, they do produce Chinese wedding biscuits, mooncakes and cookies as well. The operation hour is from 9:00am-7:00pm.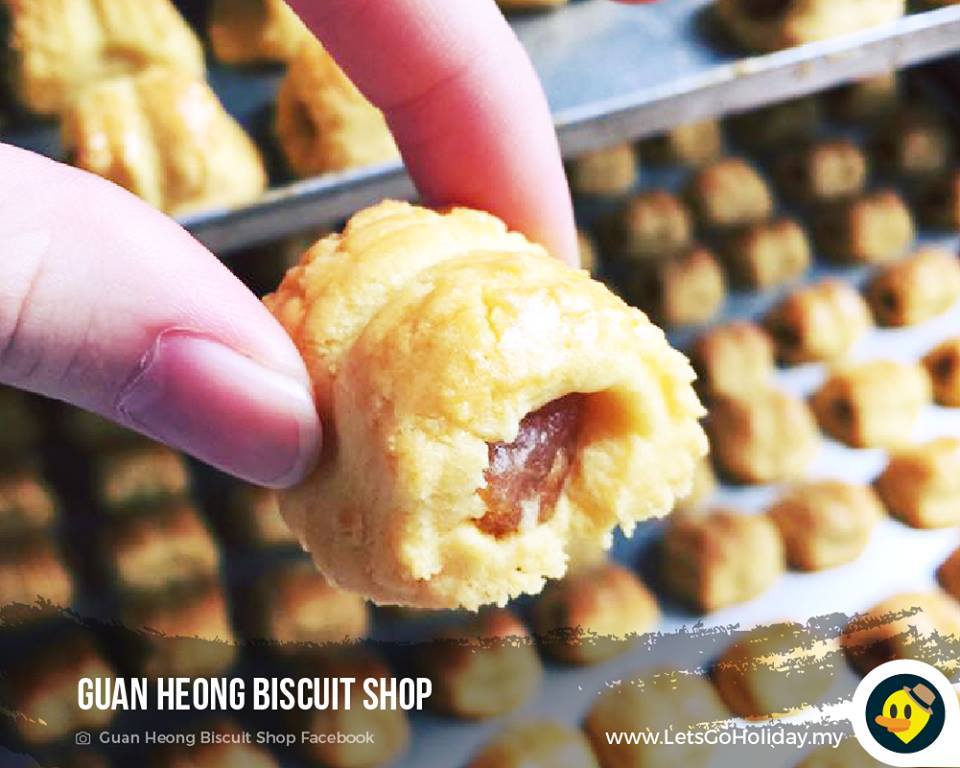 Hoong Too Restaurant
Hoong Too Restaurant is known for its classic and nostalgic decoration of the restaurant and has been serving various type of delicious noodles. This restaurant seemed to remain unchanged, making them rich of history and has been located in Old Town since the very beginning. The operation hour is 10:30am until 9:00pm and closed on every Tuesdays.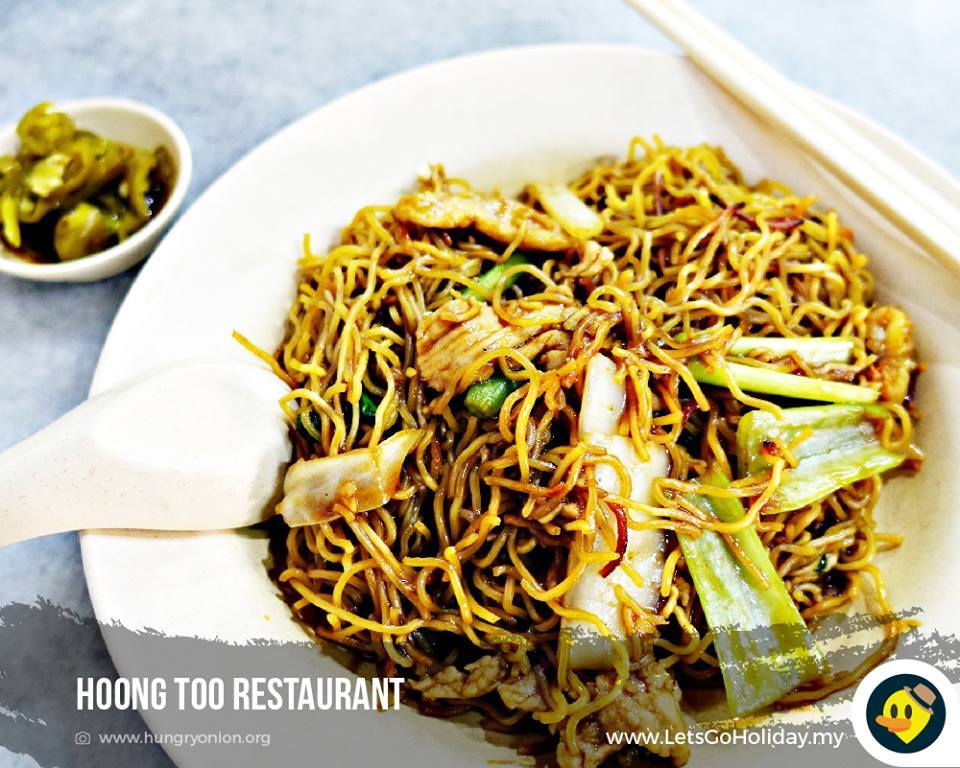 Yat Yat Seng Curry Noodles
Yat Yat Seng Restaurant is famous for its curry mee. For curry lovers, your better not miss out this flavourful dish as it is loaded with extras such as cockles and pig's skin but with some additional charges. You can come here from 11:00am onwards!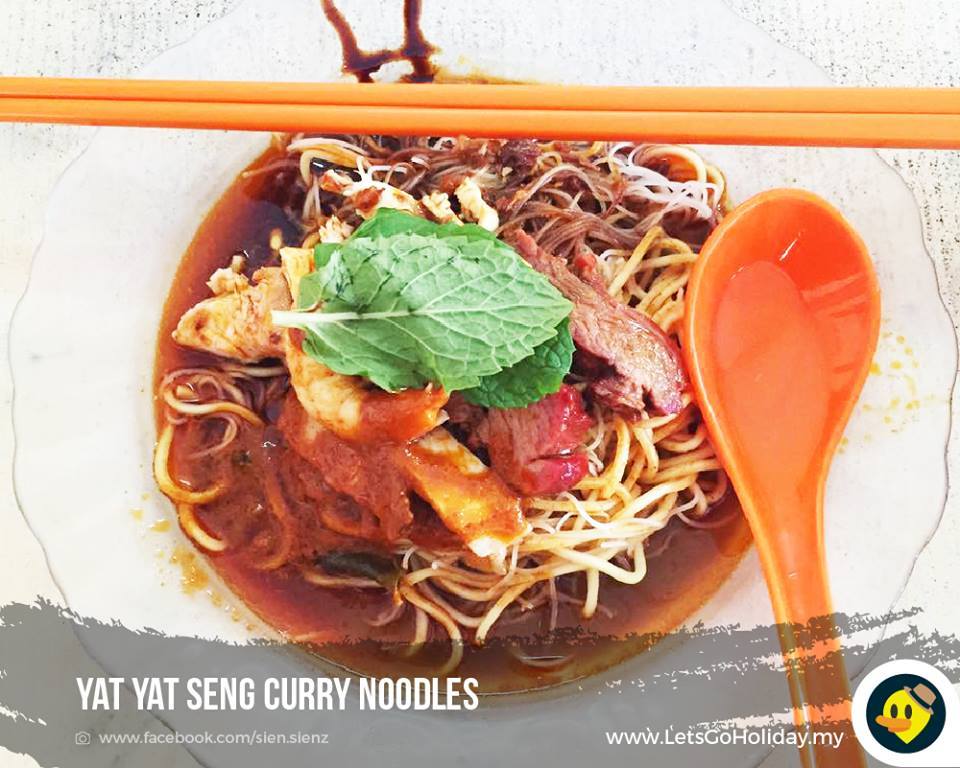 Sin Lean Li Golden Noodles
Golden Noodles is the famous name for the 'Char Kuew Teow' which has been serving in Sin Lean Li Restaurant. The noodle is unique as the way it was served is not same as usual Char Kuew Teow. The golden noodle is covered with wet and creamy egg or omelette on top of it. If you want to experience this unique noodle, visit here between 7:00am – 3:00pm. It closes on Tuesdays.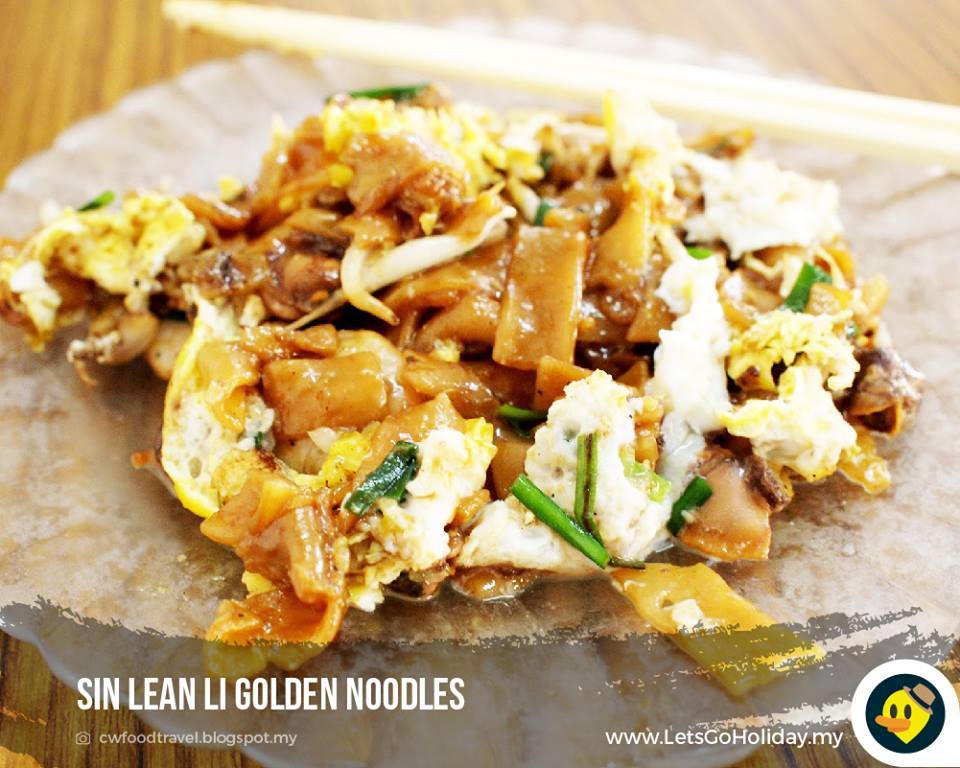 Ching Han Guan Manufacturing Co
Similar to Guan Heong Biscuit Shop, Ching Han Guan manufactures various types of biscuits especially traditional and wedding biscuits. The operation hour is from 9:00am until 6:30pm on Monday - Saturday and 9:00am until 12:30pm on Sunday.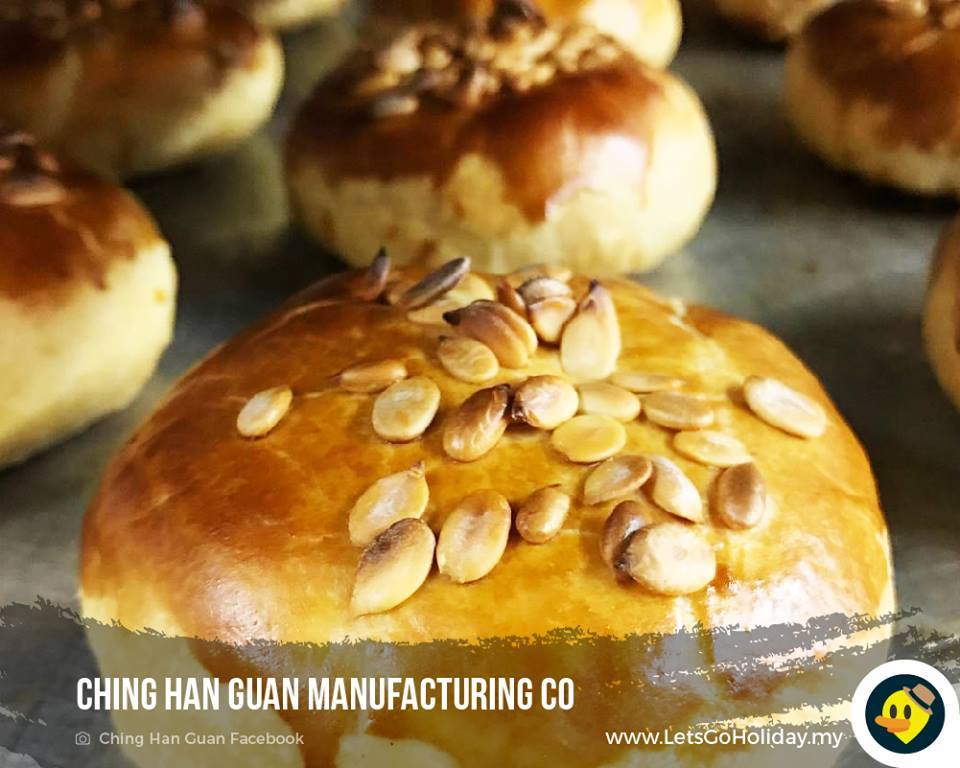 Cong Yin Pork Noodles
For pork noodles lover, help yourself to find this street food in Ipoh! They are serving the most delicious pork noodle in Ipoh that you should not miss to taste it yourself! You can go there as early as 7:30am for breakfast until 4:00pm.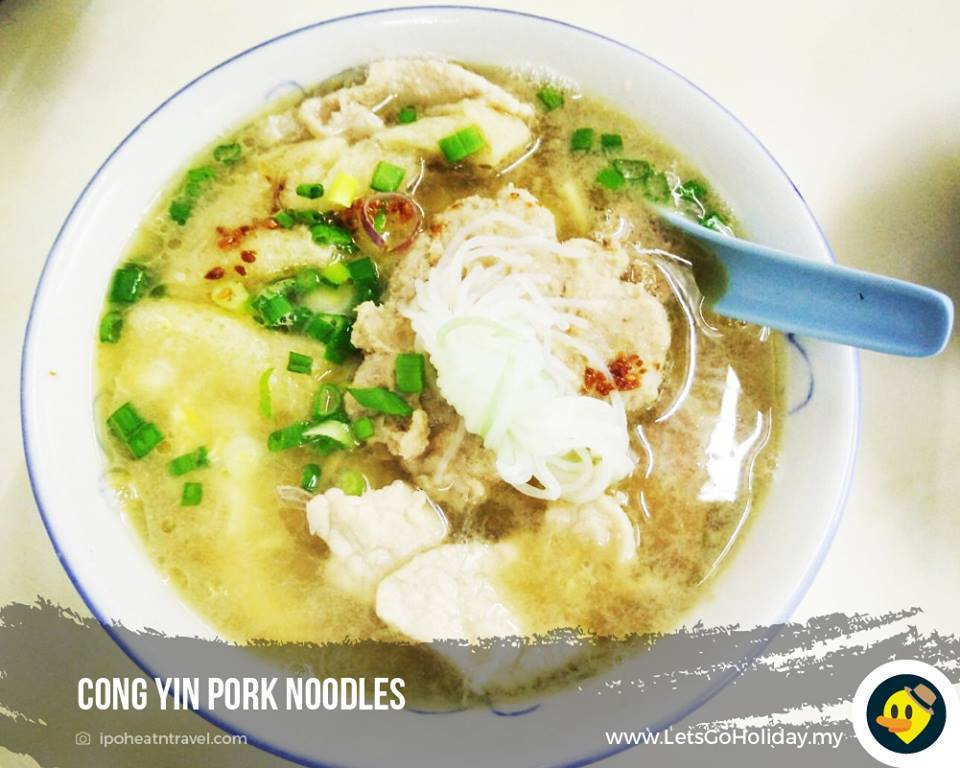 Yummmmm, aren't all the food are super delicious? Don't forget to include them all in your food-to-try list for your visit in Ipoh!
Planning to have your next holiday in Ipoh? Click on the image for endless selections of best accommodation in Ipoh.