Travelling to JB? Try This Few Dishes For Non-Muslim
Same kind of food can be found elsewhere in the whole of Malaysia, but not the taste. This is one of a kind.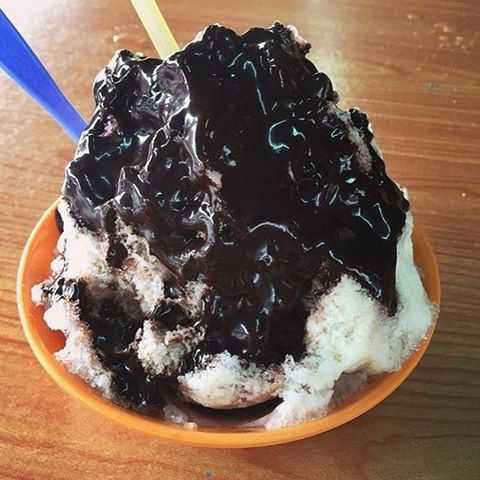 If you are not from Johor, then you might not be familiar with some of the must have food when visit Johor. Usually when people talk about food in Malaysia the first few places with delicious food that cross their mind includes Penang and Melaka but not Johor. The reason is not because the food in Johor is not famous, but more tourist visits places like Penang or Melaka as they have more tourist attraction and the states depend on tourism. As for Johor, there are some really delicious food in Johor and they can be found below.
1. Sin Bee Hiang Chicken Rice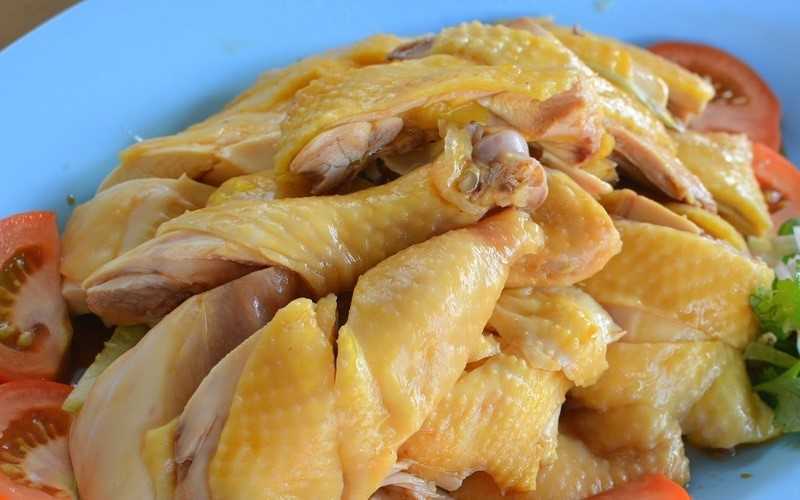 [Image via Johorkaki]
Sin Bee Hiang Chicken Rice offer fried (commonly refer to as roast) and poached chicken. The roasted chicken is made with battery chicken while kampung chicken is chosen as poached chicken. The chicken is served with sesame oil and soy sauce. The meat is moist and tender to eat. The chilli sauce is made by the owner with his own recipe. The stall owner has been running the business with his wife for 30 years! Every day he will go to the wet market personally to hand pick all the chicken. You will regret if you miss out this place. Save it in your Google Map right away!
Address: 6, Jalan Jingga, Taman Pelangi, 80400 Johor Bahru(Google Maps)
Business hour: 9.30am-1.30pm, Daily except Monday
GPS: 1.4825426, 103.773264
2. Hainanese Congee (porridge) stall in Restoran Multi Mart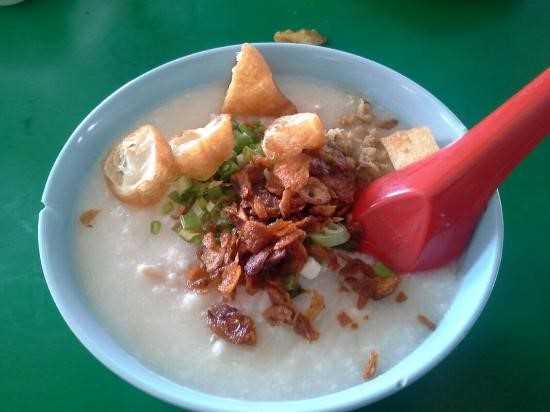 [Image via Tripadvisor]
Take a hot porridge to warm your stomach after a long night sleep. Hainanese porridge is famous at Restoran Multi Mart. The porridge is naturally sweet and full with fresh mince or slice pork, some tender cooked liver, some preserved vegetables, home fried shallots and some green onion. You can order the porridge with an egg or without egg. Skip your hotel breakfast and give a try to the local hawker food as breakfast.
Address: No. 124, Jalan Harimau, Taman Century, 80250 Johor Bahru (Google Maps)
Business hour: 7am-2pm
GPS: 1.4851492, 103.757972
Are you from Selangor? Have you heard of Roti Hawai or Sizzling Brownie? No? Then you are missing something very special in Selangor. Read-on to find out more what famous food to eat in Selangor so you can introduce to your friend and family.
3. Sin Huat Ikan Bakar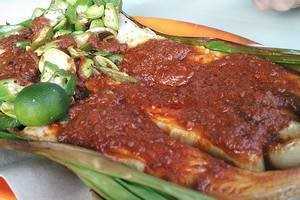 [Image via Foodadvisor]
Sin Huat Ikan Bakar offered fresh fish and seafood such as squid and shellfish (lala). You can choose your menu and wait for it. The sambal is full of dried shrimps. It delights your taste buds. Keep this in your hunting food list.
Address: 8, 51, Jalan Loo Hong Joon, Kampung Pandan, 81100 Johor Bahru (Google Maps)
Business hour: 6.00pm- 11.00pm, Monday - Saturday
GPS: 1.5253396, 103.7661568
4. Fa Shao Curry Boar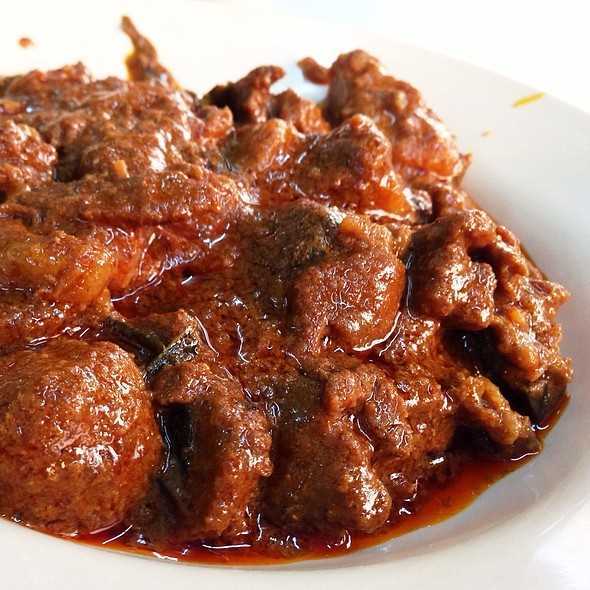 [Image via Foodspotting]
Do you like boar meat? If yes, Fa Shao Curry boar is your choice. The boar meat is tender and the curry gravy mix well with the meat. It is different feeling when you are having boar meat and the normal pork. Boar meat is more bouncy to eat. Give a try on it.
Address: No. 2, Jalan Temenggong 11, Taman Ungku Tun Aminah, Johor (Google Maps)
GPS: 1.5125793, 103.651151
5. Joo Yee ( Tan Kee Pelangi) Ice Kacang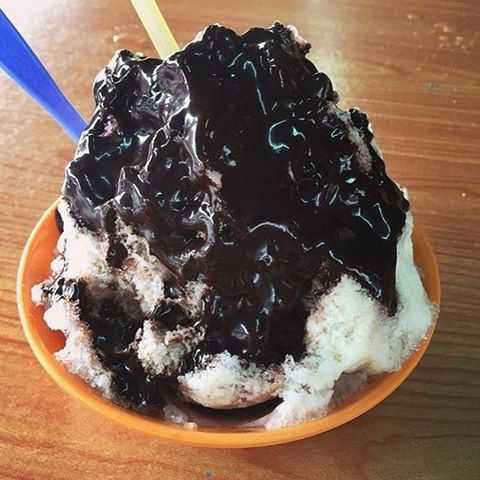 [Image via Instafoodjb]
Take some ice kacang (ABC) to cool down in the sunny afternoon. The JB style ice kacang is unique as chocolate as the topping in state of Gula Melaka. There is some red bean, sweet corn, and attap seed in this mountain iced. The chocolate topping is made by the owner itself from the cocoa powder. They also offer other food such as Yau Char Kwai and tau pok. Try it if you are a dessert lover!
Address: 1-17, Jalan Biru 3, Taman Serene, 80400 Johor Bahru (Google Maps)
Business hour: 7am- 5pm, Daily
GPS: 1.4711018, 103.7711179
Those are some of the nice food that can be found in Johor. Many Singaporeans would travel to Johor especially during weekend to try out the nice food in Johor. It is not only delicious, but also affordable that now the currency is much higher for Singapore. If you have not found your accommodation in Johor and you are travelling with a large group of family members be sure to check out our recommendation of Top 8 Homestays For Family Day In Johor. Remember to stay tune to our Let's Go Holiday blogpost as we will write more about travel and accommodation in the future. Be sure to Like our Facebook Page to get the latest news and updates and also future promotion for affordable hotel and homestay all in one webpage.
Travelling to Johor soon? Why not stop by Muar and check out some of the interesting places that is found this quiet little town. It looks good for your Snapchat or Instagram post too.