Top 5 Interesting Place To Visit In Muar
Muar is a town as well as the capital of the Muar District in Johor. It is now one of the rising tourist attractions in Malaysia after Melaka and Penang. Therefore, we have compiled a short list of interesting place in Muar that you should visit. You might want to put Muar as one of the places to visit in your travel bucket list. Check out the list below and you might want to bookmark it in your calendar!
1. Tanjung Emas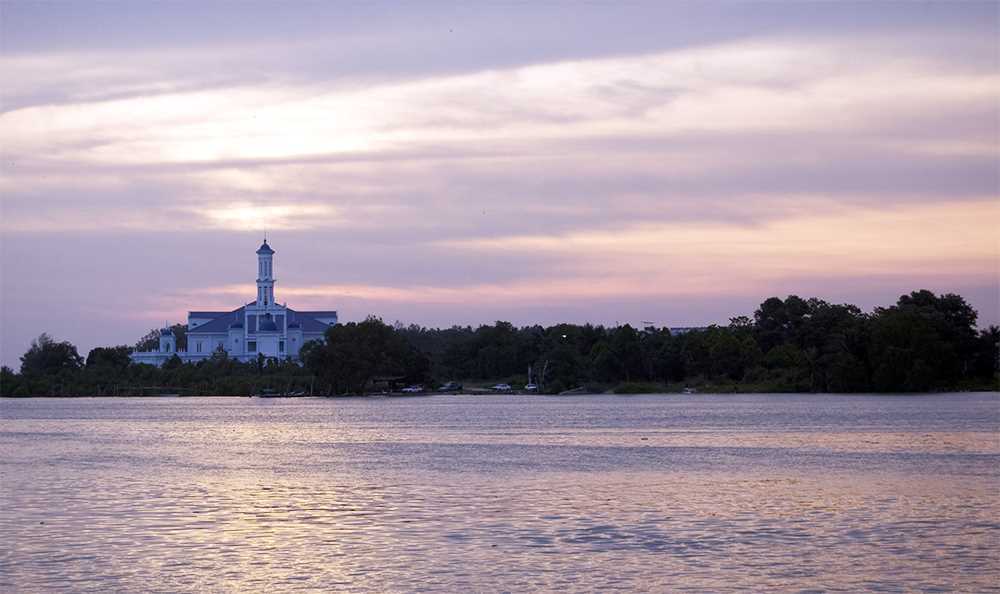 Tanjung Emas is a park situated at the estuary of Muar River, overlooking the Straits of Malacca. The huge park is well-maintained and has a nice environment. It is an ideal place for those who love to watch the waves and enjoy the breezy air. This is also the place where locals love to bring their children to the playground in the evening.
Location: Taman Sri Tanjung, 84000 Muar, Johor
2. Sultan Ibrahim Jamek Mosque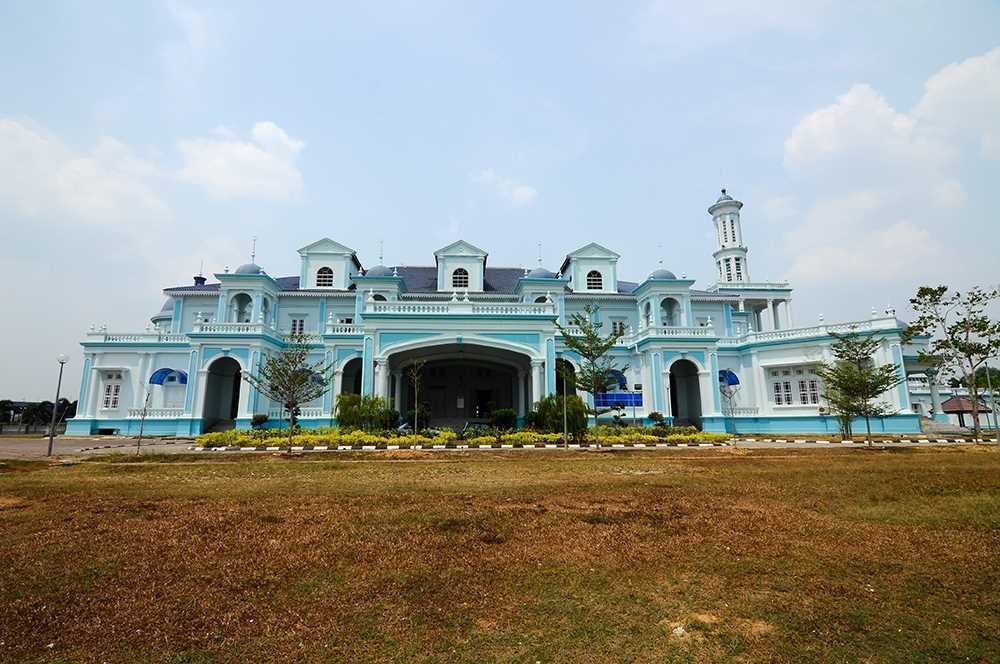 The hybrid of Western and Middle Eastern style made up this historical mosque in Muar. Situated along Jalan Petri, the mosque is built in 1887. Considered as one of the oldest mosques in Muar, this mosque could be majestically seen from Tanjung Emas Park and is located beside the Muar river. What is so special about this particular mosque is that it has classic Roman columns, traditional Malay element as well as some mixture of vintage European design. The mosque is painted mostly in white and blue and it gives a very peaceful atmosphere.
Location: Jalan Petri, Taman Sri Tanjung, 84000 Muar, Johor
3. Muar Clock Tower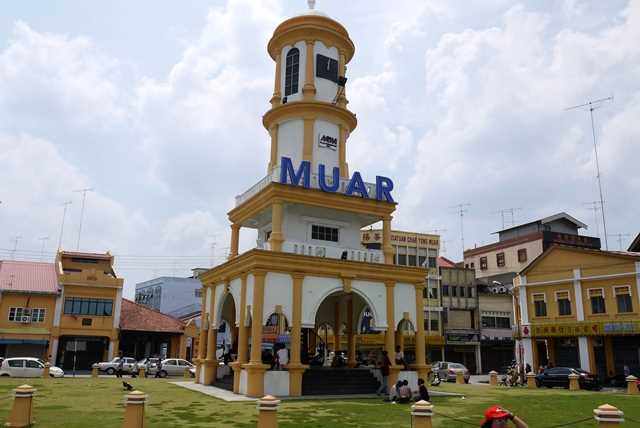 [Image via AirAsia blog]
Muar clock tower is one of the famous attractions in Muar. It is considered as a local landmark in Muar. It is situated in the garden at the new park called Padang Nyiru, which is very near the Muar Bus Terminal. The old English architecture is what makes the clock distinctive and unique, it is painted in white and yellow and is very distinctive from afar. The stairs in the tower are all padlocked for safety measure.
Location: 1947, Jalan Abdullah, Pekan Muar, 84000 Muar, Johor
Click here for discounts for your accommodation bookings!
4. Gersik Hot Spring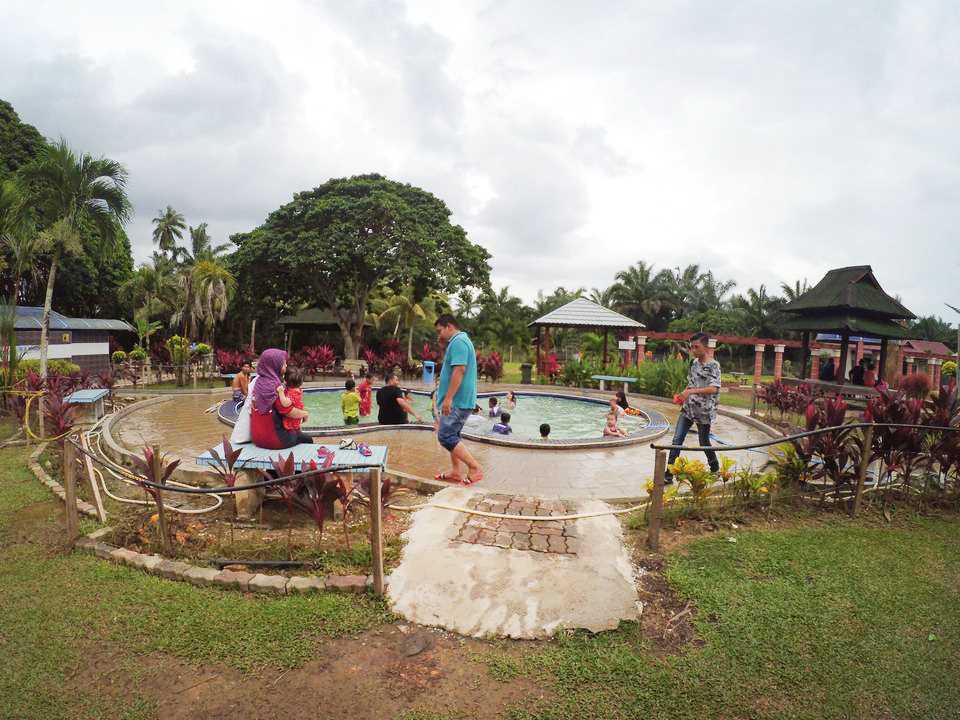 [Image via Eyda E]
Located between Parit Jawa and Batu Pahat, the renowned natural hot spring in Muar is very well-maintained and clean. But the best part is there is no entrance fee required. The water temperature is estimated to be between 50 to 70 degree Celcius. Tourists will flood in during the weekend to enjoy a steamy dip into the 3 rings of pool. It's a perfect getaway for families during the weekends as there is one hot spring specifically for children too.
Location: Kampung Sungai Gersik, 84150 Parit Jawa, Muar
5. Pantai Leka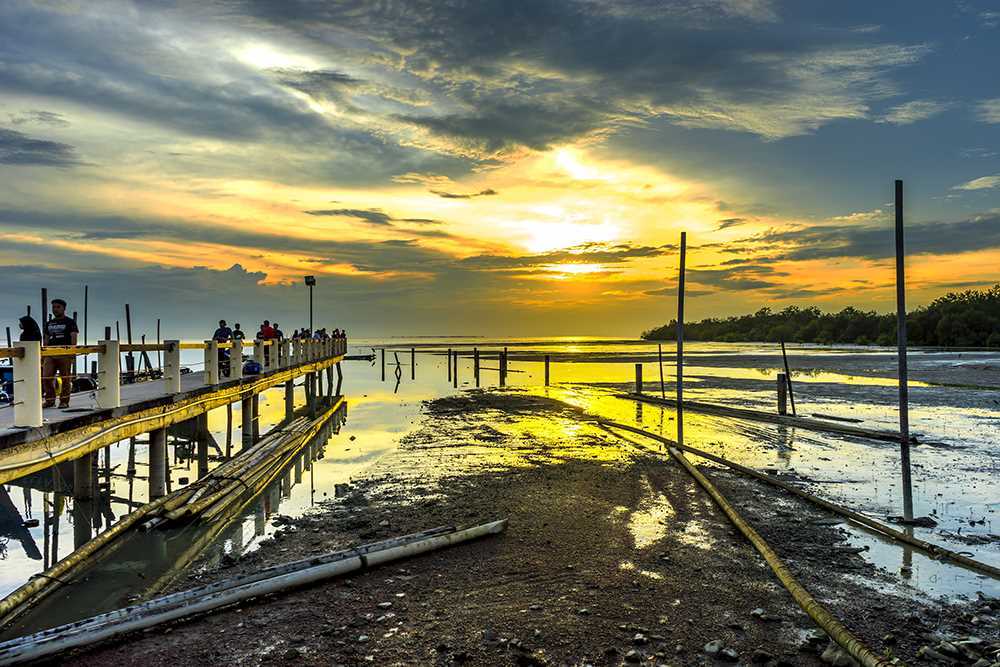 Pantai Leka is a prominent bird sanctuary as well as a beach in Parit Jawa. This place is approximately 10 kilometers from Muar. Exhibiting as a nature reserved park for migratory birds. Pantai Leka even provides food and shelter from its local mangrove forests to the rare species.
Location: Pantai Leka, 84150 Parit Jawa, Muar
If you're planning to visit this wonderful city soon, we can help you with accommodation suggestion. Just click on the below image to find out on best accommodation in Muar!