Shafi'e Beca di Bandar Hilir Melaka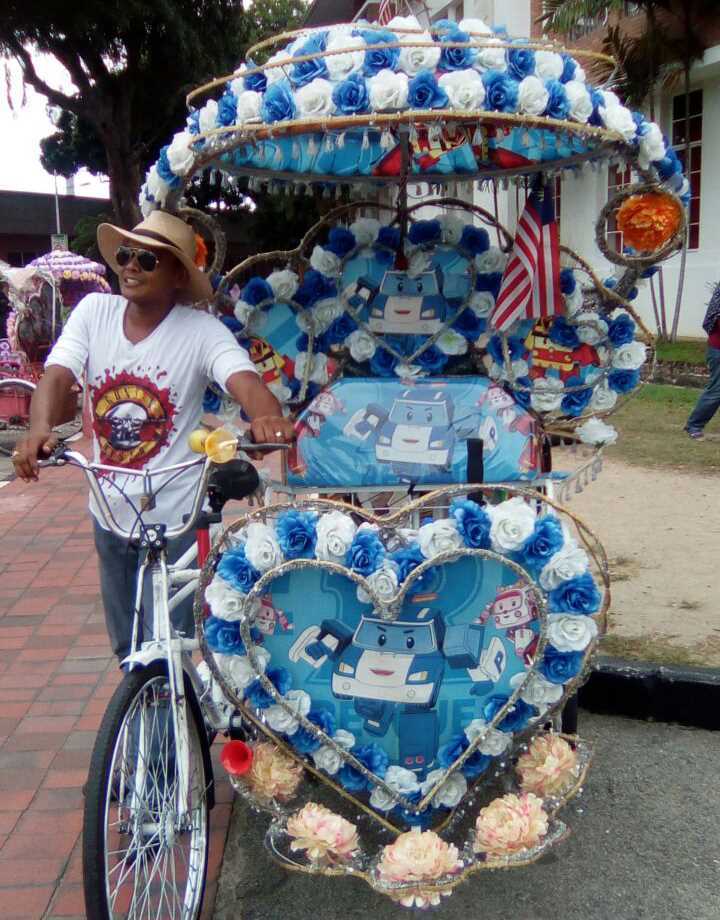 Shafie with his trishaw
When you thought of trishaw, one of the location which will pop up in your mind is definitely Melaka. as it is one of the exciting activities in Malacca. If you been to Melaka but never ride in a trishaw, then you are missing something important here.
What is unique about the trishaw in Melaka is that each of this trishaw are decorated with a variety of attractive and colourful decor.
Trishaw drivers here are willing to spend up to ten thousand ringgits just to decorate their trishaws with various specific themes including house of Melaka, Butterfly, couches and umbrellas.
This Trishaw is also equipped with a various type of music. This music includes the music of old times like P. Ramlee's songs or the music of the modern type like Gangnam Style.
Not only that, some of them decorate their trishaw with various lighting to make it stand out, especially at night.
Are you visiting Melaka?
Visit HERE to check out the affordable hotels and homestays we have for you in Melaka!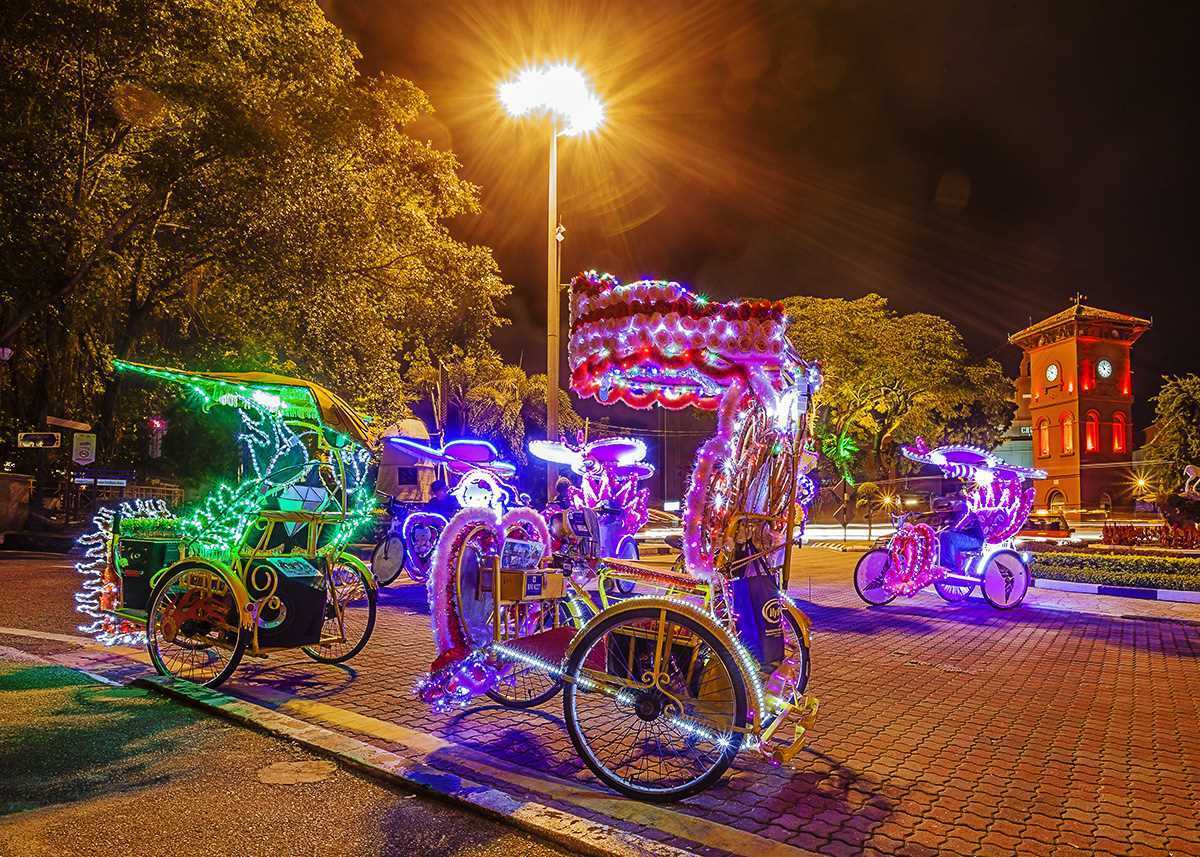 Source Image: https://www.okgo.ws/portfolios/melaka/
There are approximately 300 trishaw drivers in Melaka.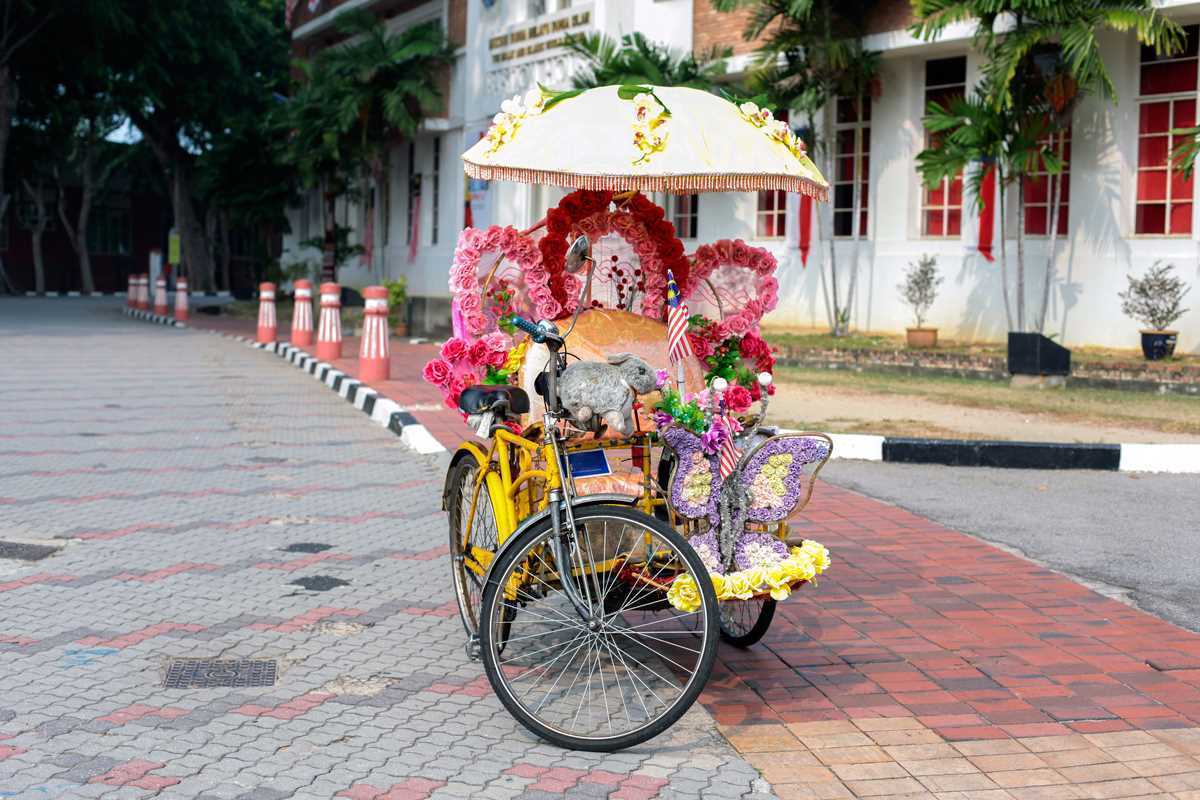 According to the trishaw driver, during weekend or school holiday, they can earn about RM150 a day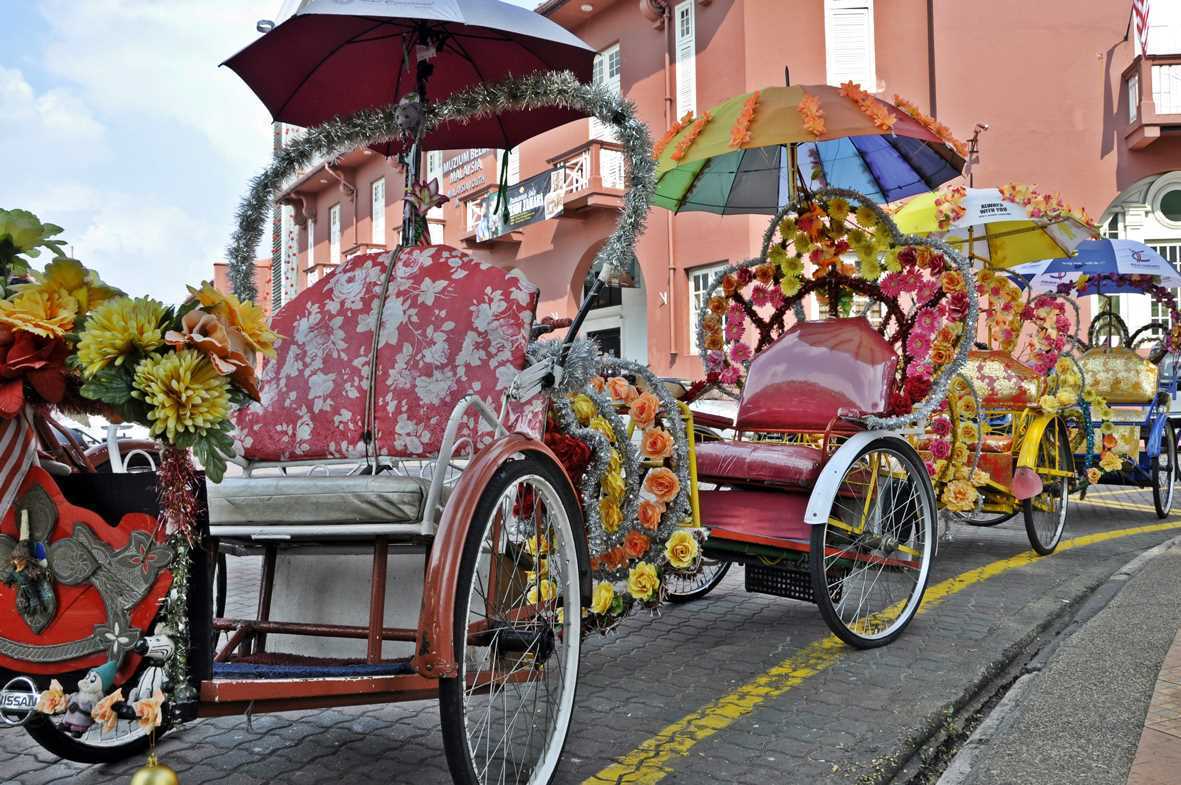 Most of the passengers do not mind spending a little money to experience riding a trishaw around the historic sites.
For trishaw drivers, even though their incomes are like fishermen who are dependent on the marine catches, but the joy and fun of sharing stories with passengers give them the satisfaction.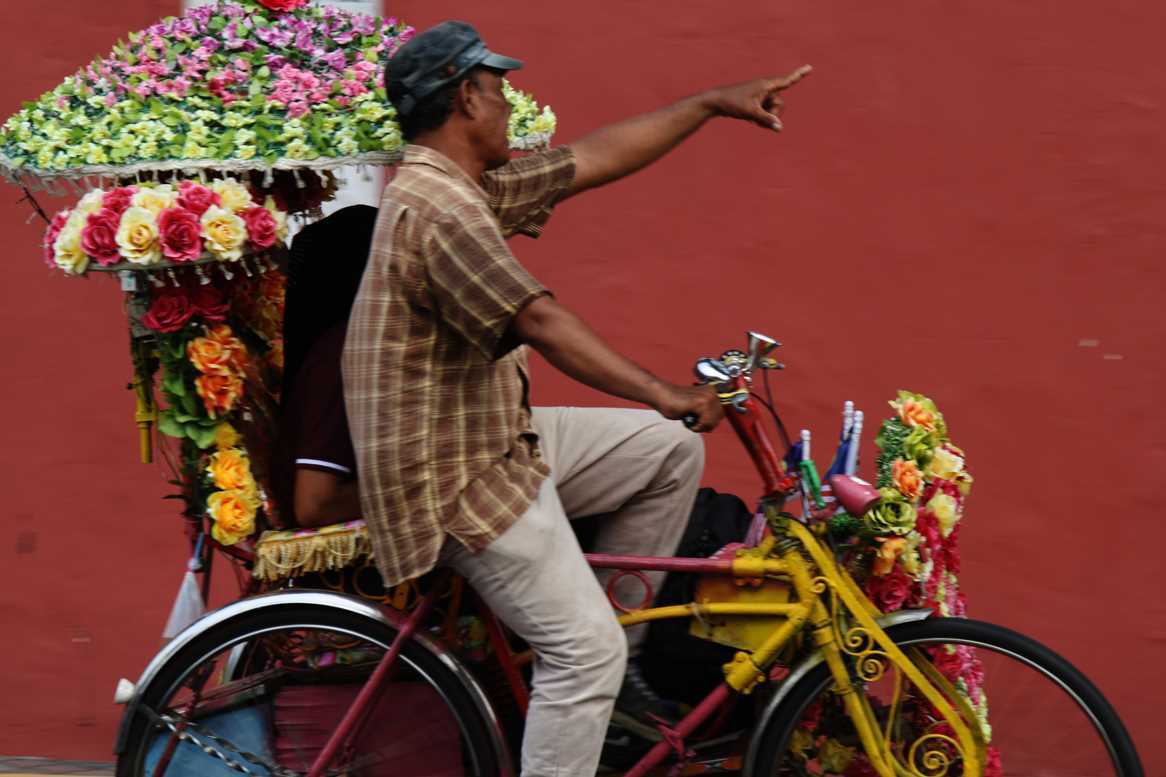 Visitors not only can enjoy the view of a historical buildings in the city of Malacca, but they can also can get an additional information about the buildings by the trishaw driver.
Most of the trishaw driver hails from Malacca, therefore they are very familiar about the history of Melaka.
According to a trishaw driver named Shafie, price charged to the customer is RM25 per person.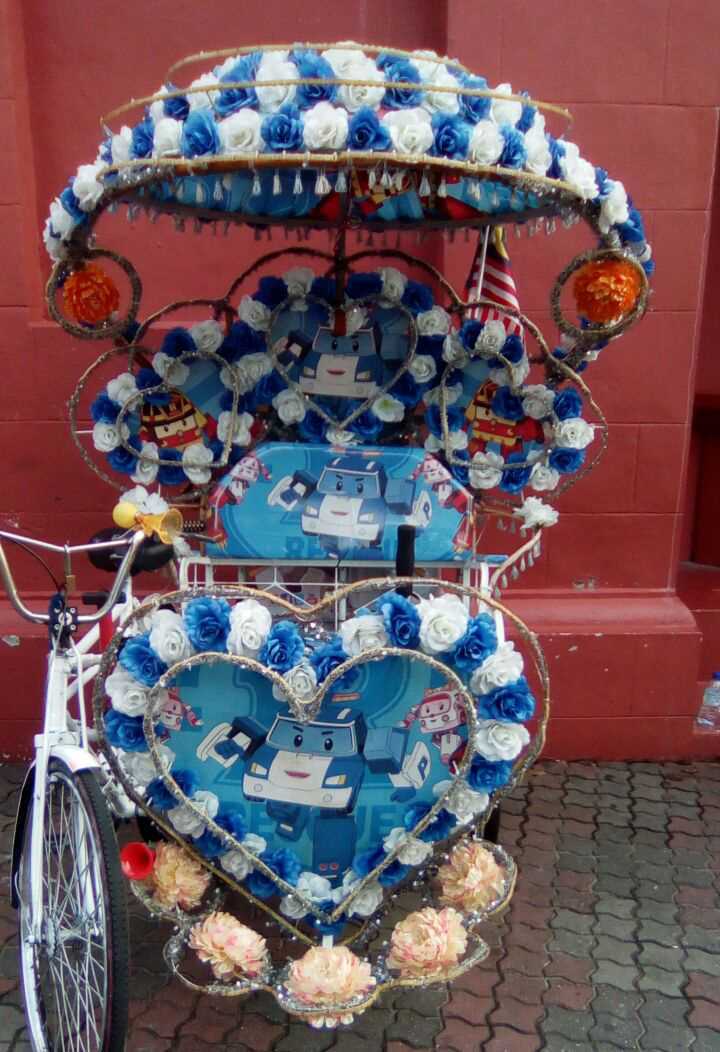 Shafie Beca
So, if you are planning to go on a trip to Malacca, do not miss the chance to ride a trishaw. Better yet, head over during night fall to experience the colourful lighting on the trishaw.
Shafie Beca fare:
RM25 – Per Person

We have many more accommodations all around Melaka for you to browse. Click on the image below to find out the list!