Top 4 Homestay Near Pulau Tioman
By Hani - Apr 16, 2019
(Last Updated Jan 30, 2020)
Are you planning the trip of your life with your family or your gang to Pulau Tioman? But since you're coming with a large pax, you're having a difficult time (and budget) finding the perfect homestay that can fit all of you under one roof? No worries, just leave it to us! How about if you check out 4 homestay near Pulau Tioman that can accept large group and budget friendly?
But before we check out the homestays, how about if we check out a thing or two on activities that can be done in Pulau Tioman? Pulau Tioman is just a small island in Pahang district but rich in greeneries, islands and blue seas. The popular islands that you can do some island hopping include Pulau Renggis and Pulau Tulai. Pulau Renggis is not far from Kampung Tekek, it is a diving haven as it is the home for colourful sea creatures and corals. On the other hand, Pulau Tulai is located on the north of Pulau Tioman and nicknamed as Coral Island. It takes around an hour for you to reach this island but the journey is well worth as you can swim, dive and snorkel in Pulau Tulai.
If you're a shopaholic, don't forget to visit Kampung Tekek as it is one of the free duty zones in the island since 2002. You can also wander around this area as Kampung Tekek acts as the important town of Pulau Tioman whereby the immigration centre, banks, government offices, schools, clinics, restaurants, mosques, and many more facilities are built here.
So once you've gotten familiar with Pulau Tioman, let's check out 4 homestay near Pulau Tioman down below!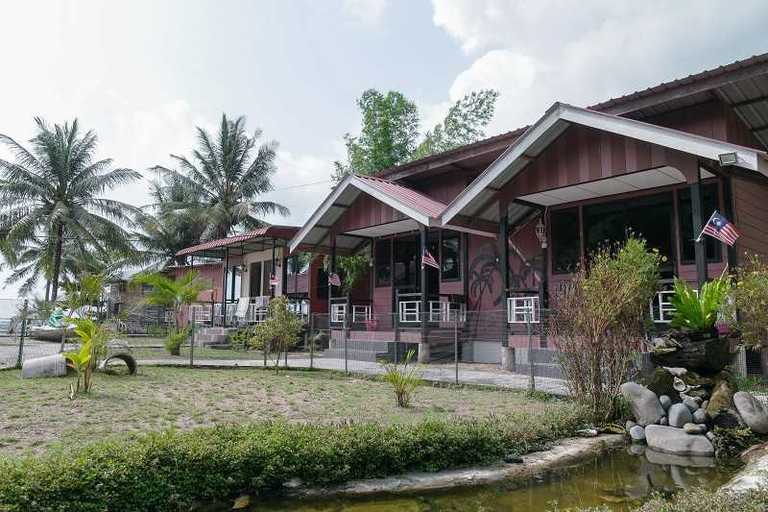 If you're coming to Pulau Tioman and on a tight budget, you may consider Teluk Tamara in Juara Village, a budget hotel accessible by road from Tekek. Nestled along a pretty beachfront east of the central cape, the hotel provides comfortable accommodation in simple but colourful chalets equipped with modern amenities that include air-conditioning, attached bathrooms with hot showers and complimentary wifi.

Tamara Resort Tioman has an in-house restaurant that serves local cuisine with seafood barbecue, common lounge with karaoke set, bicycle rental and island transfer service between Juara and Tekek using 4WD. The hotel also arranges fishing trips and island tours by boat.
Address: 423, Kampung Juara Pulau Tioman, 26800 Pahang.
Price: Starting from RM200 / night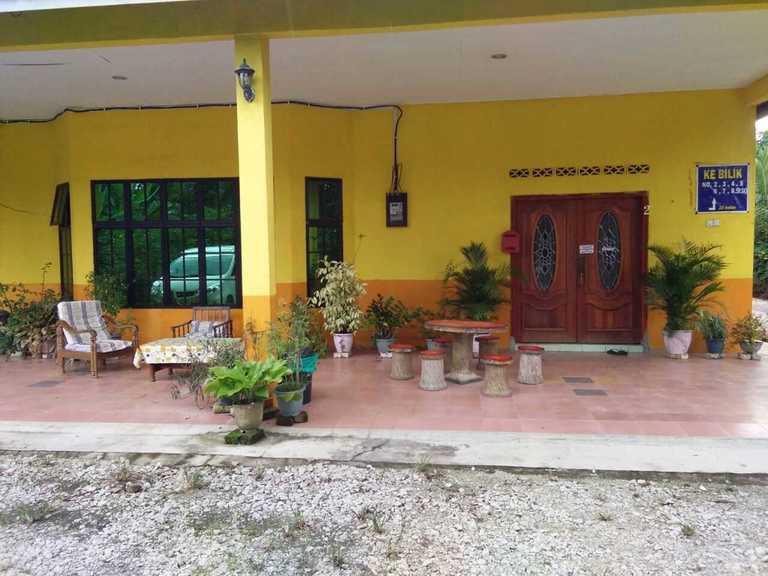 Looking for a place to stay before you transit to the Pulau Tioman? Spend a night in Tanjung Gemok Homestay as the homestay is just a steps away from Tanjung Gemok jetty. The homestay has 11 types of accommodations that you can choose from provided the number of your pax. Not to mention, the humble homestay has wifi, Astro channel, air conditioned and with hot showers, making your stay comfortable even just for a transit.
Address: 615-A, Jalan Masjid, Kampung Tanjung Gemok, 26820 Kuala Rompin, Pahang.
No. of Pax: 6
Price: Starting from RM64 / night
We have a special surprise related to your stay waiting for you! Click here to claim!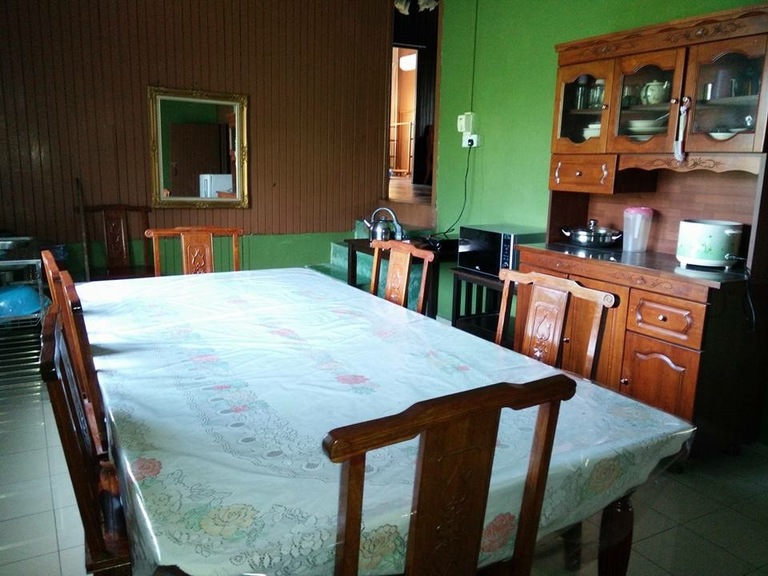 VS Homestay Mersing is located at the 8th km of Kampung Tenglu, on the main road of Mersong- Endau. The homestay can comfortably fit 15 pax at a time. The house has 3 bedrooms (with 2 bedrooms air conditioned), 2 large living hall, 2 bathrooms, kitchen with basic kitchen appliances and 3 verandas. The location is close by to attractive beaches near Mersing such as Air Papan beach, Teluk Sisis, Penyabong beach, Pasir Lanon and Teluk Gorek.
Address: KM 8, Kg Tenglu, 86800 Mersing, Johor.
No. of Pax: 15
Price: Starting from RM200/ night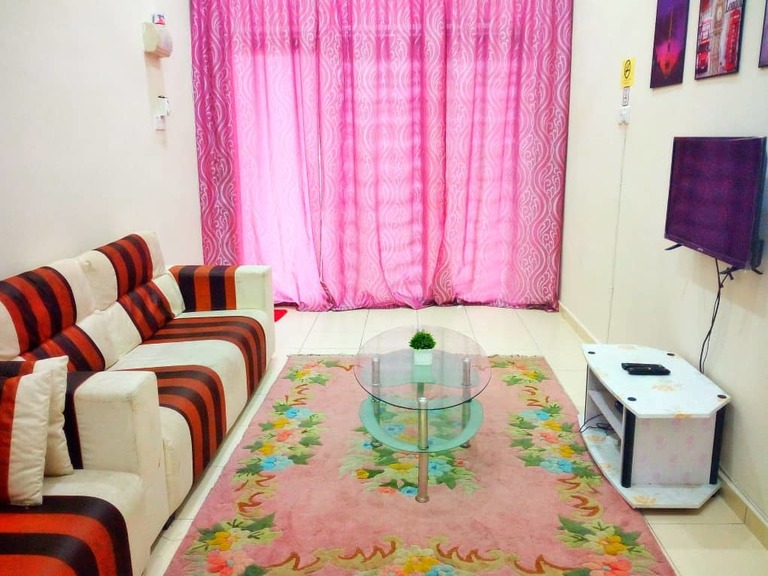 Homestay Junior Mersing is a cheerfully decorated house that has 3 bedrooms (with 2 Queen beds and a Super Single bed, and the master bedroom is air conditioned), 2 bathrooms, dining area, kitchen with basic cooking supplies and appliances and a car porch. The homestay is near by to Mersing town and the jetty to Pulau Tioman.
Address: 112, Jalan Indah 3, Taman Wawasan Indah, 86800 Mersing, Johor.
No. of Pax: 6
Price: Starting from RM180 / night

Don't be too shocked if we say that there are still another 9 islands in Johor besides Pulau Tioman!
Check out below image to find out more about hidden islands in Johor that you should not miss to visit.