Top 10 Kundasang Guesthouse For Your Trip
Kundasang is a town in Ranau district in Sabah, Malaysia that is located about six kilometres away from Kinabalu National Park and twelve kilometres away from Ranau town. This place is famous for its vegetable market opens seven days a week. The cool weather is what makes Kundasang a people favourite especially for those who need a break to escape the hustle and bustle of city life.
What better way to experience the beauty of this small and magnificent town other than staying at guest houses rented by the locals themselves? Apart from enjoying the cool weather, you will also get to experience first hand the local culture there.
If you're not sure how to look for the perfect guest house as your accommodation option in Kundasang, below we have compiled you our top 10 guest house in Kudasang to help you make informed decision.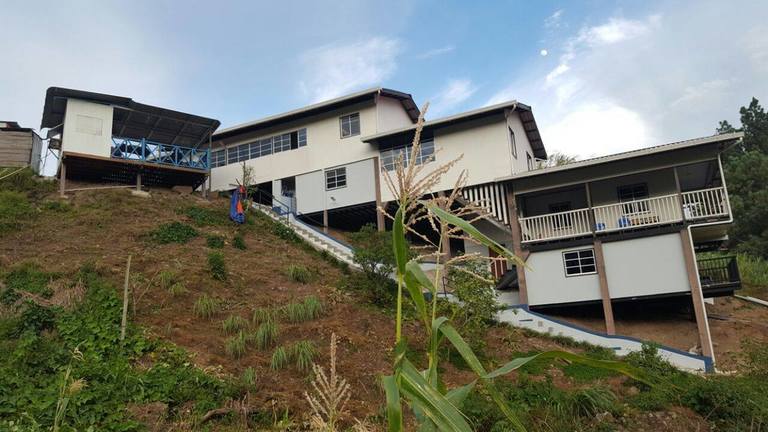 Ren-Hana Kampungstay provides you a clean, simple yet a very comfortable accommodation for your stay in Kundasang.
This guesthouse has three rooms and all are equipped with a unit of queen bed and a unit of single bed. Toilet is attached inside the room and this lovely homestay also has a mini balcony.
Location: Jalan Kauluan, Kg. Cinta Mata, Kundasang, 89308 Ranau, Sabah, Malaysia.
Price: RM 160
Number of Pax: 3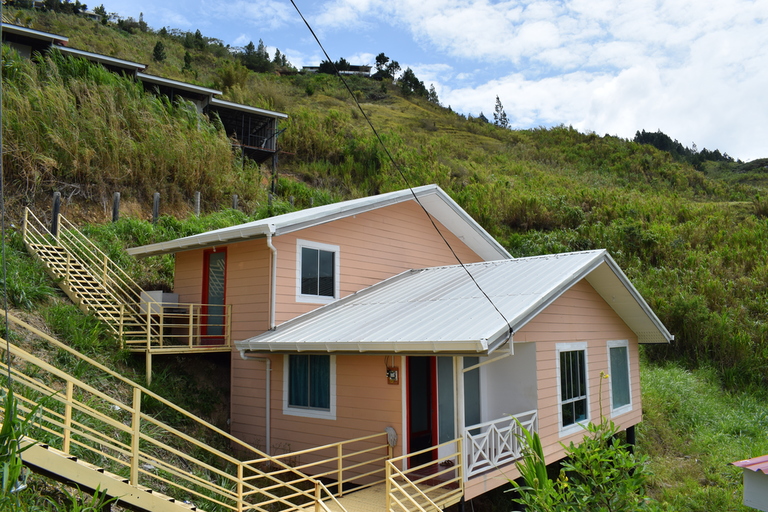 This guesthouse is suitable for a large group and families who want privacy to enjoy the cool weather and the breath-taking sunrise and sunset right in front of Mount Kinabalu. The private balcony allows you to sit and enjoy the magnificent view of the mountain.
It has 3 bedrooms, each with attached bathroom and 2 single beds with two living rooms. A kitchen equipped with utensils and BBQ area is also available for use. Not just that, there is also a parking space available!
Location: 594, Jalan Sinisian Kundasang, Kampung Sinisian, Ranau, 89308 Kundasang, Sabah
Price: RM 320
Number of Pax: 6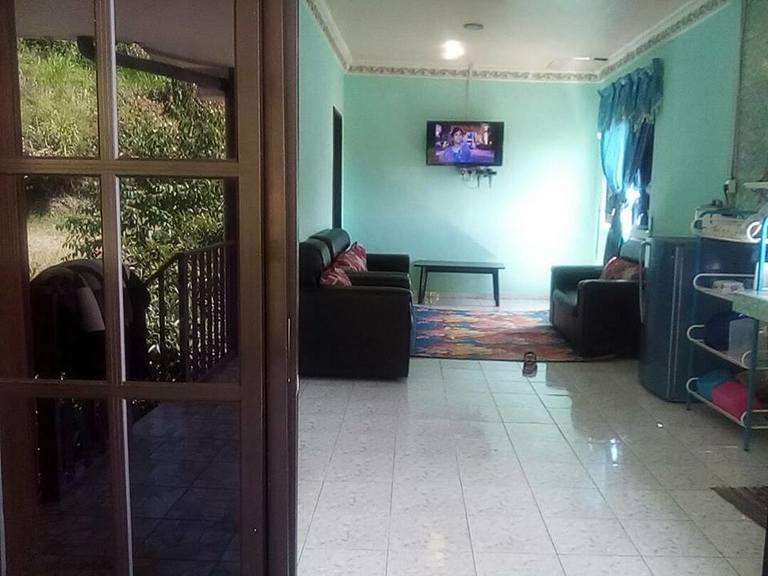 Satinah homestay, located in the town of Kundasang, is strategically located near Desa Dairy Farm, Arnab Village, Poring hot Spring and Kinabalu Park.
A fully furnished townhouse, Satinah Kundasang is definitely a very comfortable place to stay especially with your family and if you come in large groups. The host provides BBQ set, Astro channel, adequate kitchen utensils and also a parking lot.
Location: 30, Kg Sinisian Kundasang, 89308 Kundasang, Sabah
Price: RM 220
Number of Pax: 6
Want to save more? Use our promo code when you want to book! Check out our latest promo here.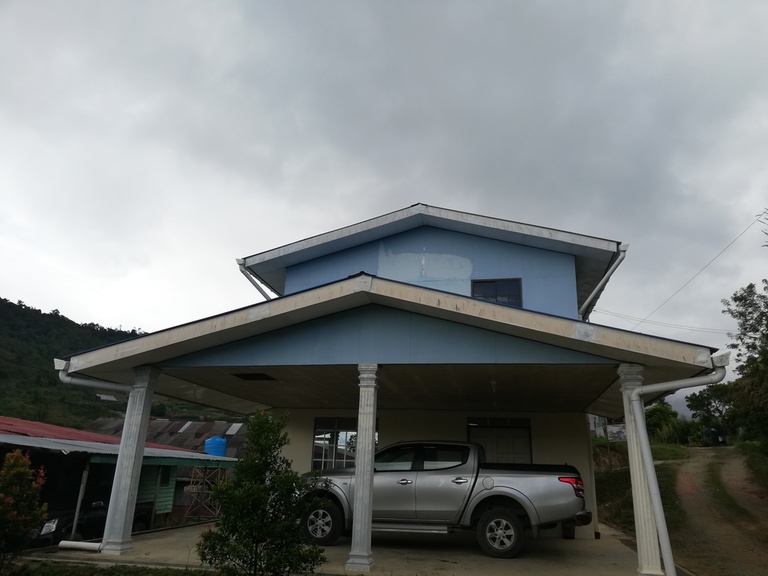 Overlooking the Mount Kinabalu lies a unique homestay in blue, Irina Kasih Homestay. Located only a mere 10 minutes from the must visit place in Kundasang town, the Desa Dairy Farm, this homestay boasts four bedrooms that can fit up to 15 guests comfortably.
Location: Jalan Kibbas Mohimboyon, Kampung Dumpiring, 89308 Kundasang
Price: RM 400
Number of Pax: 15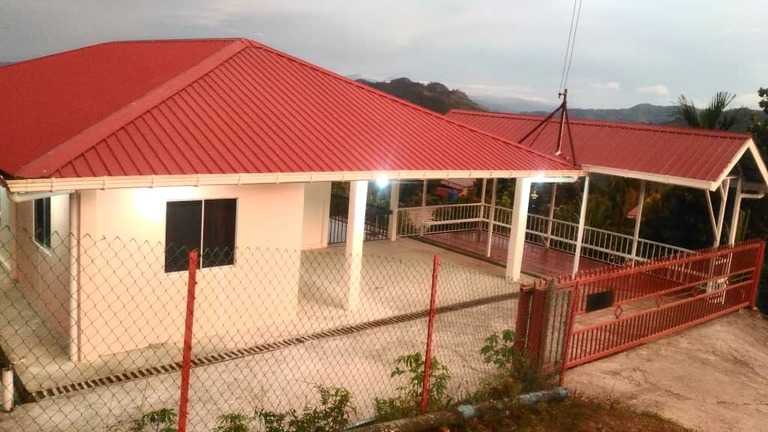 Located 1 km away from the Kundasang town in Kampung Dumpiring Bawah Kundasang, Teratak Indah Kundasang guest house is the perfect place for you to unwind. Featuring three bedrooms and two toilets, this guest house can fit up to 11 guests comfortably.
Fridge, washing machine, television with Astro cable as well as BBQ set are all offered by the host to ensure that you have the best holiday experience in Kundasang.
Location: Teratak Indah, Kg Dumpiring bawah, 89308 Kundasang, Sabah
Price: RM 380
Number of Pax: 11
Looking for more accommodation options in Kundasang? No problem, those listed are not the only ones! We have more homestays that you can choose from for your Kundasang trip.
Click on the below image to find out.