Kota Kinabalu Hotels
On the eastern part of Malaysia is two states on the Borneo Island; Sabah and Sarawak. On the northern region of the island is Sabah, home to an approximate 3.54million citizens (2014). Kota Kinabalu meanwhile is the capital city of Sabah and a famous tourist destination for both locals and foreigners. So the question is, what makes Kota Kinabalu a favourite tourism spot?
It is a coastal city surrounded substantially by rainforests commonly known for its' buzzing marketplace, beaches, waterfront Kota Kinabalu City Mosque and Kinabalu National Park where Mount Kinabalu is located. There is much to do in this modern city that also has a rich historical background from diving to wildlife watching to trekking Mount Kinabalu and so on.
In any case, here is a list of cheap hotels in Kota Kinabalu for your consideration when visiting this beautiful city.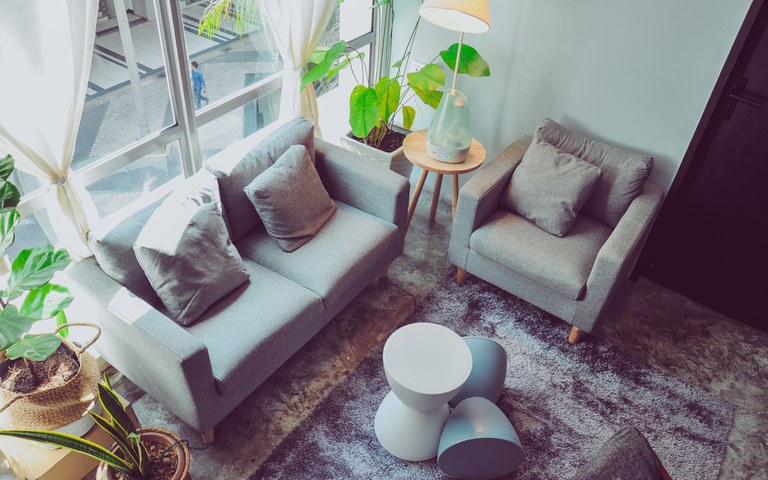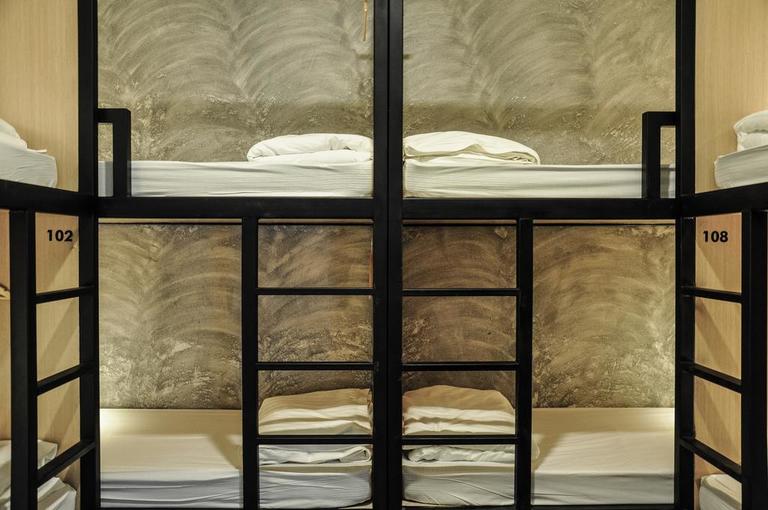 Zoku Lifestyle Hostel is located in the town of Kota Kinabalu or just 10-15minutes drives from the airport. Its' location is very close to the Tanjung Aru beach, Philippines Market, Jesselton Point and the largest shopping mall in Kota Kinabalu is just next to it. The communal area is where you can easily meet new friends or even a buddy travel to start the trip together, yet chilling enough to laid back when the trip has finished. Each shared dormitory-style room provides air conditioning. Shared bathroom facilities include a shower, free toiletries, and towels. Lockers are available at the open space area.
Address : KK Times Square, Off Coastal Highway, 88100 Kota Kinabalu, Sabah
Price : From RM 40/night
For more information on this particular accommodation, click on the link below
Photo credit: Hotel Five 2
Hotel Five 2 is a heritage 3-star accommodation in Kota Kinabalu. This hotel is situated 1100 meters away from Karamunsing Capital and is located within 5 km from Kota Kinabalu city center. Hotel Five 2 offers accommodation in 20 guestrooms complete with free wireless internet, climate control, a safe, multi-channel TV and a stereo system. Bathroom, a hairdryer and guest toiletries are available in every room. For more information on this hotel, click on the link below to be directed to its' official website.
Address : Lorong Sentosa 1, Jalan Merdeka Kampong Air, 88000, Kota Kinabalu, Malaysia
Website : Hotel Five 2 Kota Kinabalu
Photo credit: 1 City Hotel
1 City Hotel is a boutique hotel nestled in the heart of Kota Kinabalu City with 42 beautifully furnished contemporary with natural wood design guest rooms and modern amenities to make your stay more pleasurable. This hotel is also within walking distance to all the famous shopping mall, banks, best fun pubs and famous local food outlets in the city. For more information on this hotel, click on the link below to be directed to its' official website.
Address : Block B, Ground Floor, Segama Complex, 88000 Kota Kinabalu, Sabah, Malaysia.
Website : 1 City Hotel Kota Kinabalu
Travelling does not necessarily mean breaking the bank. Use our promo codes to save more for your next vacation. Click here to find out our latest promotion.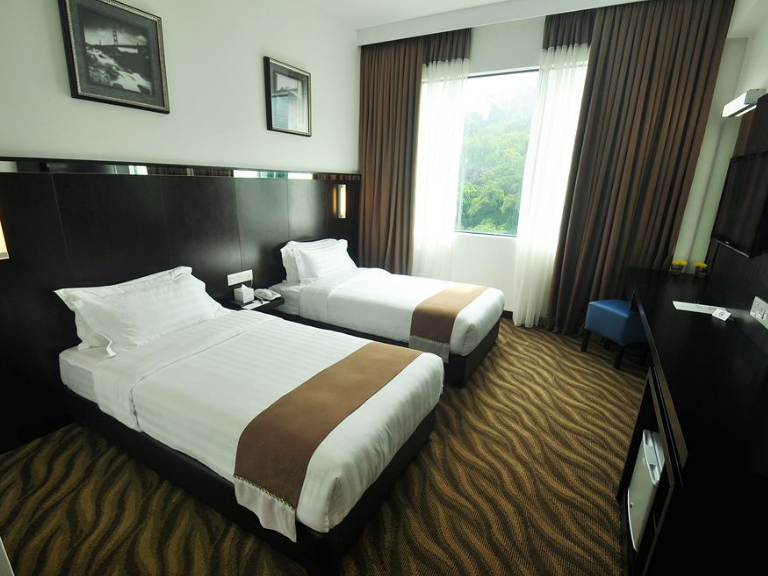 Photo credit: Dreamtel Kota Kinabalu
A prominent landmark in the heart and historical area of Kota Kinabalu, Hotel Dreamtel Kota Kinabalu is located within walking distance to the central district of food, shopping and nightlife with major banks and other commercial complexes within the vicinity. Only 20 minutes from Kota Kinabalu International Airport, this 160-room hotel is stylishly designed with well-equipped rooms for both business and leisure travellers in mind, offering hotel guests superior services and a broad range of amenities.
Address : 5 Jalan Padang, 88000 Kota Kinabalu, Sabah, Malaysia
Website : Dreamtel Kota Kinabalu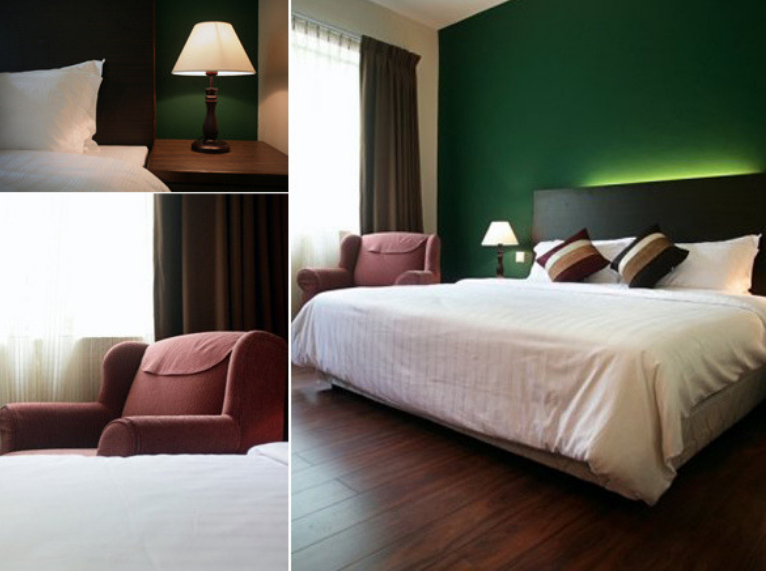 Photo credit: Hotel Eden54
Hotel Eden54 is located in the Kota Kinabalu's historic downtown of Gaya Street, a remnant of WWII in North Borneo. Despite its past history, the city exudes a youthful and carefree vibe of its friendly locals from all walks of life. Nestled on a quiet commercial block, just footsteps outside of KK's commercial shopping and banking zone; it is the ideal berth for the overnight business traveler. Staying at Eden54, expect to live in style, comfort by design and of course luxury for less.
Address : 54 Jalan Gaya, 88000 Kota Kinabalu, Sabah, Malaysia.
Website : Hotel Eden54