Kota Kinabalu Beach Resort
What usually comes to mind after a tiring day at work? Vacation in sun-kissed sandy beaches, away from the hustle and bustle of the big city, how relaxing right? For your next trip, we suggest you to turn that thoughts you have into reality. Pack your bags and go to any of the untouched beaches in Kota Kinabalu, Sabah! Err what? Yes, Kota Kinabalu. Dead serious.
There are many islands and exotic beaches in Kota Kinabalu await you! From Tanjung Aru Beach, Gaya Island, Sapi Island to Karumbunai Beach, your stay at any of these will surely let you unwind and rejuvenate. Not sure where to stay? We have compiled you 5 best beach resorts in Kota Kinabalu to help you plan that trip! You're welcome buddy.
Photo Credit: Amazing Borneo Tours
At the top of our list for your dream beach vacation is Sutera Harbour Resort. Located only 5 minutes away from Kota Kinabalu city and 10 minutes from Kota Kinabalu International Airport, this 384-acre integrated resort consists of The Pacific Sutera Hotel, The Magellan Sutera Resort as well as Sutera Harbour Marina, Golf & Country Club.
Rated excellent by over a thousand of their previous guests, this beach resort is definitely a relaxing place for you to unwind and at the same time, without staying too far from the city. You may choose to stay in either The Pacific or The Magellan. No matter which one you choose, you will sure have an unforgettable holiday experience!
Location:
Website: Sutera Harbour Resort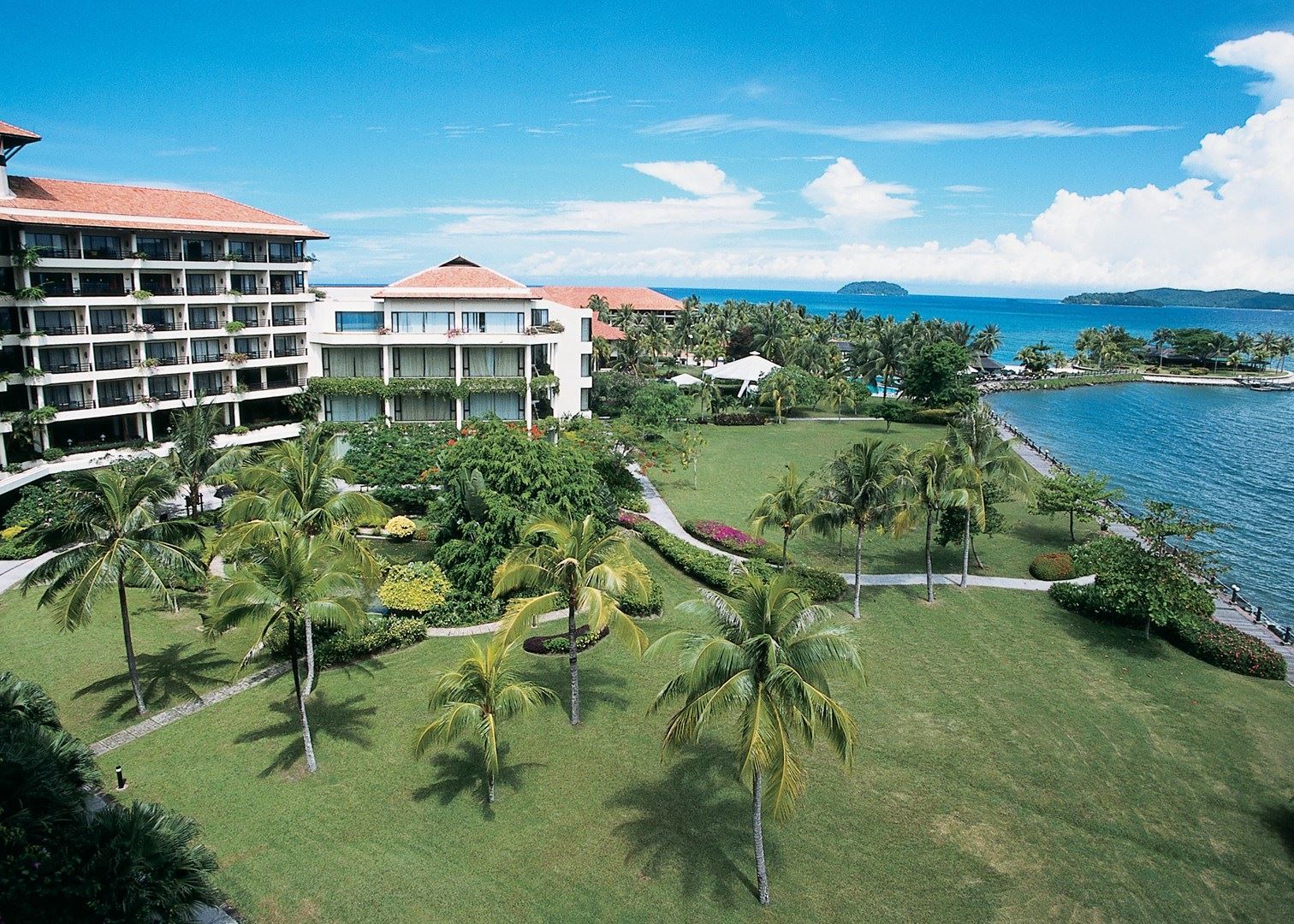 Photo Credit: Audleytravel.com

Another strong contender to this list is none other than Shangri La's Tanjung Aru Resort & Spa. This award-winning hotel is located just 10 minutes away from Kota Kinabalu city boasts a luxurious and lavish decorated suites inspired by Borneo's rich cultural heritage. From here, you can head to neighboring coral islands which are part of Tunku Abdul Rahman Marine Park.
Clear your head, forget the stress enjoying the clear blue waters surrounding the islands and jump in for some snorkeling activities. After a tiring day, indulge yourself at their picturesque spa with traditional Asian treatments. How tempting?

Location:

Website: Shangri-La's Tanjung Aru Resort & Spa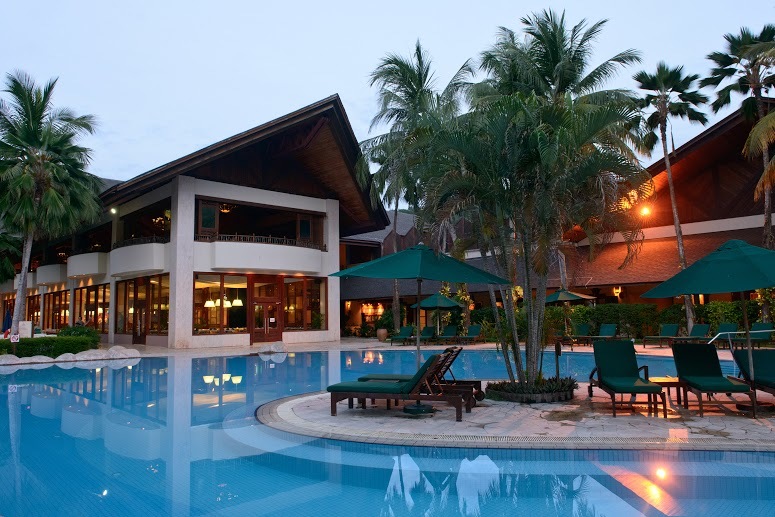 Photo Credit: Nexusresort.com
Some say, it's heaven. Yes, it's their tagline. This award winning 5 star beach resort sure got people confusing it with heaven. No kidding. Located 30 km North East of Kota Kinabaly Sabah, this resort is surrounded by a pristine white sand beach and a tropical rainforest with the view of Mount Kinabalu as its backdrop.
With 236 villas, this resort also boasts a golf course, private swimming pools and gardens facing the South China Sea. Nexus Resort Karambunai is definitely your ideal destination for rejuvenating your mind, body and soul.
Location:

Website: Shangri-La's Tanjung Aru Resort & Spa

We have all kinds of homestays in Kota Kinabalu. Visit LetsGoHoliday.my for more accommodation option.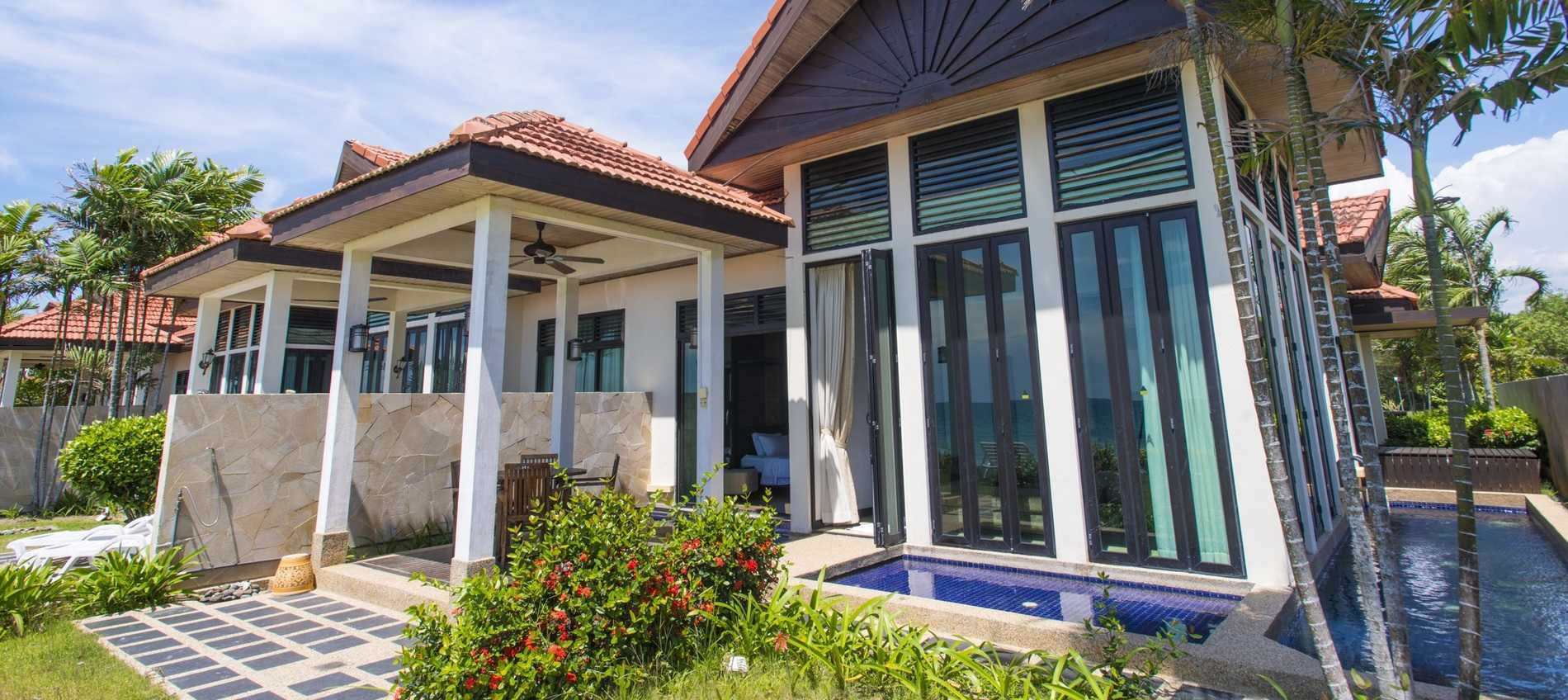 Photo Credit: Sabahbeachvilla.com
Another stunning beach resort you can consider for your dream beach vacation to Kota Kinabalu! Sabah Beach Villa is located 45-minute drive from Kota Kinabalu International Airport and Kota Kinabalu city centre.
Set along the 6km white pristine beach, this resort boasts 60 units of mixed apartment styled Spa Suites and single-storey Pool Villas. Enjoy the view of the magnificent beach from your private balcony.
Location:
Website: Sabah Beach Villas