Hotel Near Mahkota Parade
Mahkota Parade is positioned as the premier shopping centre of Melaka, serves as one-stop destination for dining, fashion and entertainment.

Mahkota Parade began operations in 1993 and remains the premier shopping centre in Melaka, attracting locals, interstate and international tourists, particularly Singaporeans and Indonesians. Mahkota Parade is located within the commercial and tourist centre of Melaka and is situated in the heart of Melaka town centre. Melaka is listed UNESCO World Heritage Cities on 7th July 2008.

There can never be a shortage of hotels nearby but for your convenience, we have compiled a list of hotel near Mahkota Parade.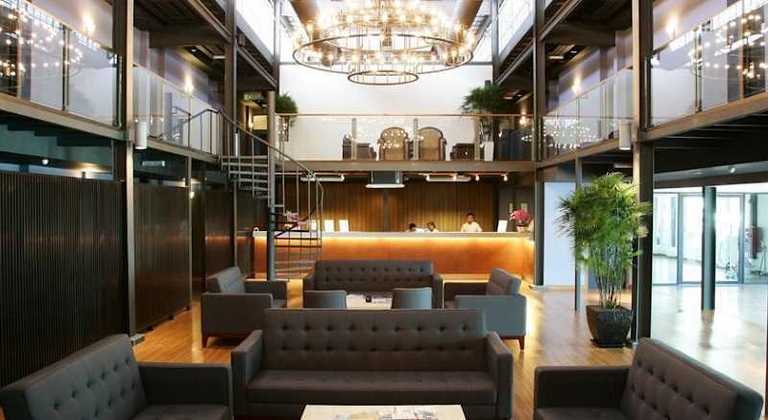 Quayside Hotel Malacca is the first 3-Star boutique hotel built on the bank of the Malacca River and in the heart of Malacca city, within the sight of the historically significant Straits of Malacca. Designed to capture unforgettable view with 39 spacious and comfortable appointed rooms, 18 of which have a beautiful riverside balcony and 3 family suites of Quayside Hotel are completed with all the modern amenities for guests' convenience.
They have blended renovations with the building with their passion for preserving Melaka's living history. The interior renovation aims to preserve the buildings industrial past while adding some modern amenities. Positioned to share the heritage, popularity and success of its predecessor. Walking distance to the tourist attractions, eating delicious local foods and enjoy the beautiful historical architecture.
The hotel's restaurant and coffee bar is adjacent to the main building, and serves international cuisine. Other amenities include a meeting room, an art gallery and a souvenir shop.
Location:
Rate: From MYR175 / night.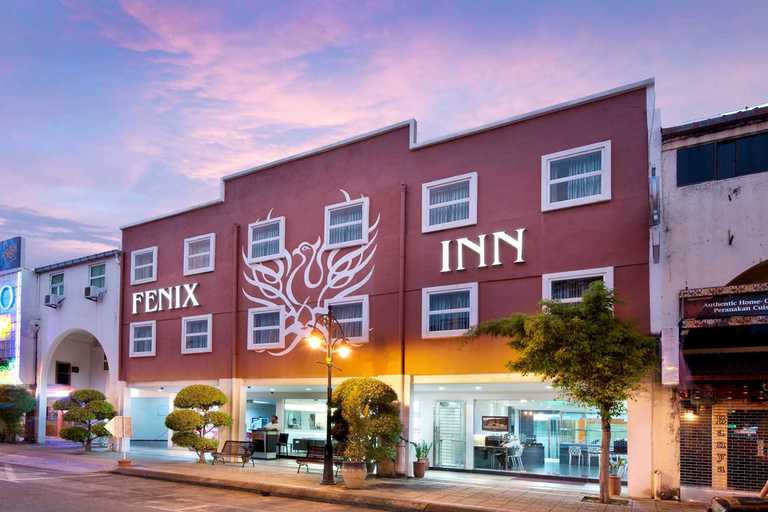 Established in 2006, Fenix Inn is strategically located in the central business district of Malacca. It is also a stones throw away from Malacca's prominent shopping malls - Mahkota Parade, Dataran Pahlawan and Hatten Square.
Mahkota Medical Centre, an established private healthcare facility, is also within the vicinity. The must see historical sites such as the A' Famosa Fort, St Paul's Hill and the Stadhyus are all within walking distance from our hotel.
Within the hotel, each of the 82 rooms is well-appointed with an en suite bathroom, wooden flooring and other amenities. Guests are welcomed to wine and dine at the various food & beverage outlets in the nearby malls and along the long stretch of Jalan Merdeka where Fenix Inn is located.
Location:
Rate: From MYR 93 / night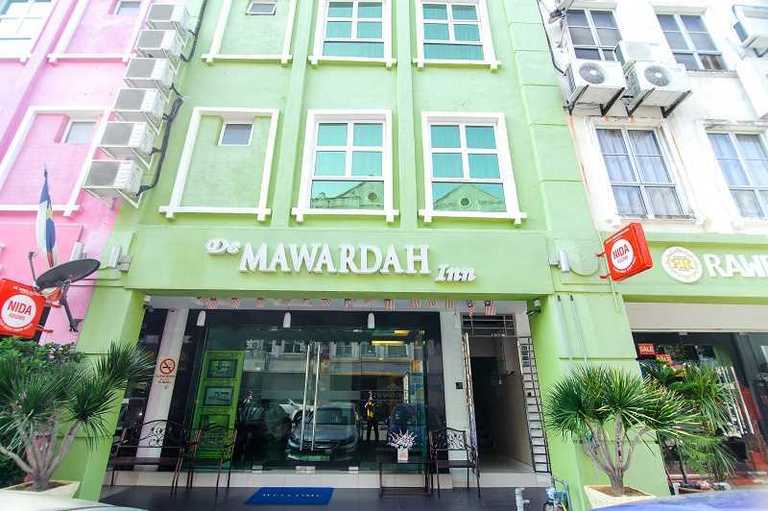 A 3-minute walk from Mahkota Parade Shopping Mall, De Mawardah Inn offers cosy rooms with a private bathroom. Located at Plaza Mahkota, nearby many tourist famous attractions at Melaka, hotel provides comfortable rooms with amenities of free Wi-Fi, LCD TV and air conditioner in all rooms.
De Mawardah Inn is a 2-minute walk from Menara Taming Sari, 5-minute walk from the lively Jonker Walk.and a 5-minute drive from Capitol Satay Celup. Melaka Sentral Bus Station is a 10-minute drive away.
Simply furnished, all rooms are equipped with an electric kettle and a wardrobe. Shower facilities are in the suite bathroom. A hairdryer, ironing facilities and laundry services are also available upon request.
Public parking is possible at a location nearby (reservation is not needed) and charges are applicable.
Location:
Rate: From MYR 60 / night
Score sweet deals for hotels and homestays in Melaka here!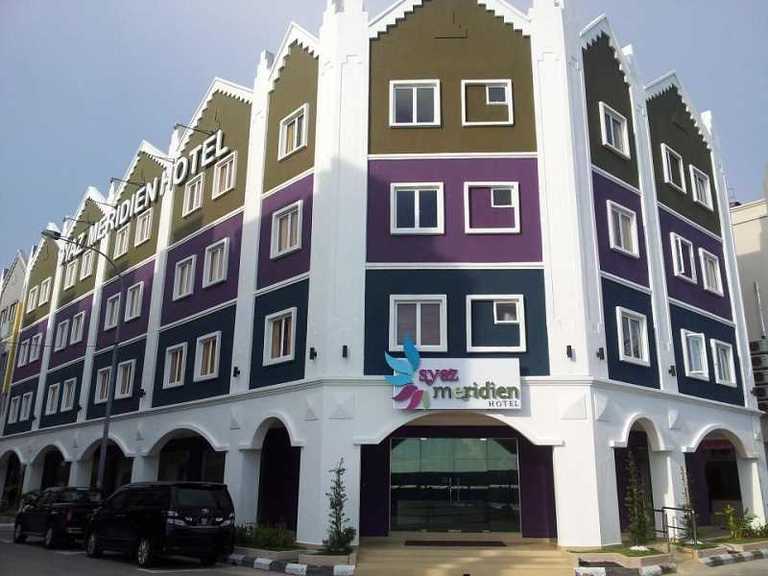 Situated in the heart of the historical city of Melaka, Syaz Meridien Hotel will allure you with warm hospitality and excellent quality of personalized around-the-clock services.
Syaz Meridien Hotel is conveniently located near the city's main shopping paradise, Medical Center, Historical place of Interest, Business and Entertainment Hub. We offers a convenient location just 450 m from Mahkota Parade mall and 650 m from Merdeka Pahlawan Megamall.
Location:
Rate: From MYR 94.25 / night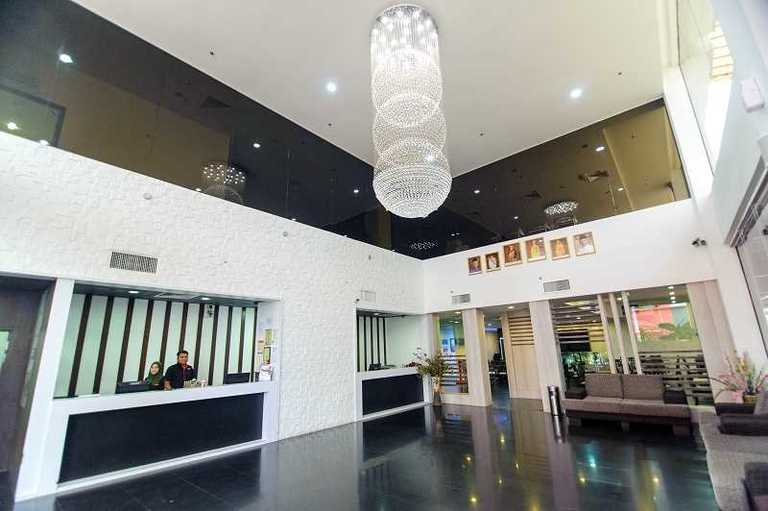 La Boss Hotel showcases the emotion with distinctive hue and atmosphere on every corner in the hotel. From vivid to subdue for business and leisure, our unique boutique hotel perfectly suits your savvy style and sense beyond imagination. La Boss Hotel provides an excellent starting point for all the city's going on. From the design perspective, La Boss Hotel is built with modern French art on an exceptional use of contrast; a white canvas provides clean space for saturated colors to pop.
The all new boutique hotel in the heart of The Historical City of Malacca, furnished and designed with modern spaces and practically combined comfort to form a warm and relaxing masterpiece.La Boss Hotel embodies the spirit of the city. A beautiful 5-storey building built with modern glassy outlook in the heart of the Malacca City Center. The hotel offers a sense of fun & escape from the ordinary, while symbolizing everything of French monuments.
Location:
Rate: From MYR 140 / night

Book Now from RM140!