6 Best Hotels in Cameron Highland Near Brinchang Night Market
Have you ever visited any night market in Malaysia that has sensational "icy" feeling? You sure will feel hot and sweaty when you visit one of those night market, unless if you visit Cameron Highland night market! One of the famous night markets among tourists in Cameron Highlands is the Brinchang Night Market.
You will see most of the people there wear sweaters or coats due to the cold weather in Cameron. Just like Kea Farm, Brinchang Night Market offers lots of fruits (strawberries of course!), vegetables and plentiful tit bits for the pleasure of your taste buds!
Visiting Cameron Highlands soon and definitely don't want to miss the famous Brinchang Night Market? Here we have compiled you a list of hotels that are located nearby Brinchang Night Market.
Iris House Hotel is just a mere few minutes' walk to the main Brinchang town and the ever popular night market or rather the locals call it 'pasar malam'. Located only about 4 minute drive to Golden Hill Cameron Highland where the popular Brinchang night market is located, this hotel is a popular choice among tourists.
All hotel rooms is inclusive of private balcony overlooking the inexpensive 18 holes public golf course or picturesque views of the township with its nightly food and craft market.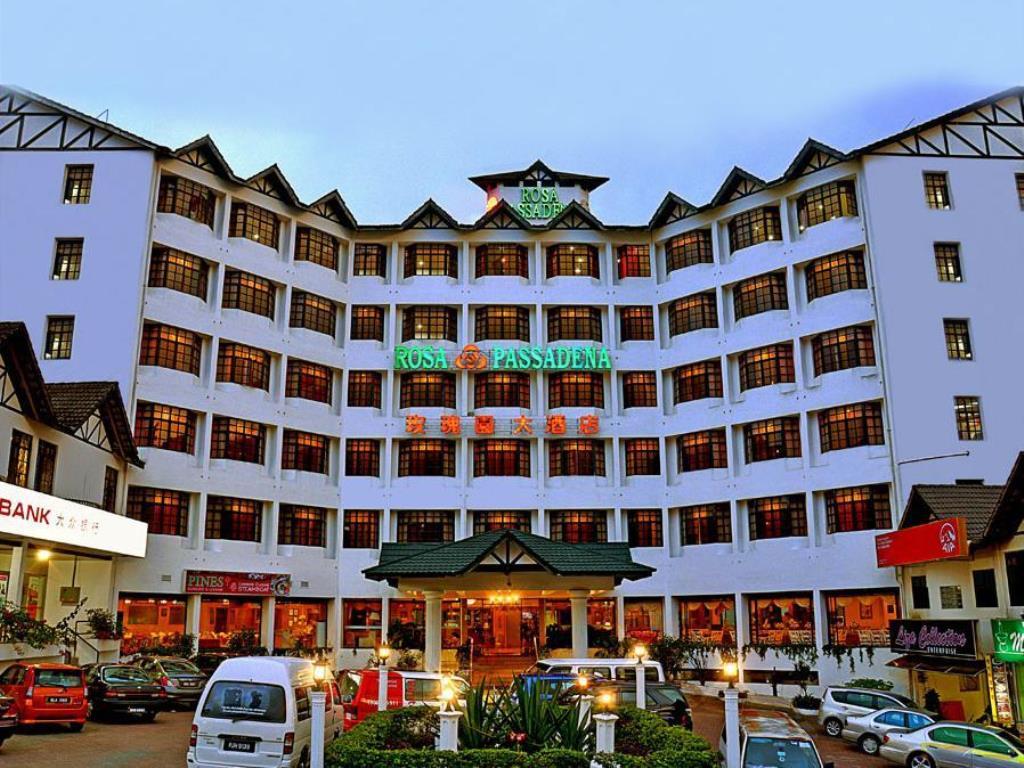 If you're really planning to have accommodation only a walking distance from the Brinchang Night Market, you may want to consider staying at this hotel. Hotel Rosa is strategically located only 10 minute walk to the Brinchang Night Market.
The hotel might look quite ancient, but location wise, this is the real winner! Be mindful though that parking space is limited here and you might be facing with bad traffic as it is located in a popular tourist spot.
Location:
Website: Hotel Rossa Passadena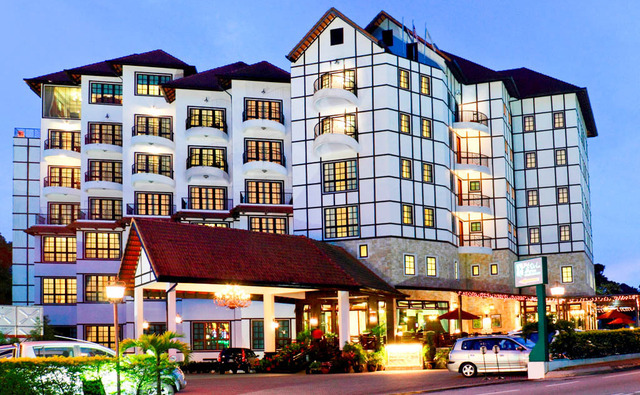 If you're looking for a quite escape to Cameron Highlands but still don't want to be located too far from the Brinchang Night Market, Hotel De' La Ferns should be in your list. Located 2 km from the Brinchang Night Market, this hotel has only gotten good reviews from its guests so far!
If there's any bad review, it gets buried under the stack of those good reviews, no kidding! With spacious and clean rooms, guests will also enjoy hill view and a chance to watch sunrise and sunset. Guests who have stayed here also sang highly of their staffs who are friendly and polite.
What else do you want than to feel welcomed by the hotel staffs who treat you like family right?
Location:

Website: Hotel De' La Ferns


Copthorne Cameron Highlands is a 4-star hotel located 2.4 km from the Brinchang Night Market. Guests who stay here will have a pleasant feeling of waking up to cool mountain air and lush greenery.
If you love flowers, stepping in and out of this hotel will sure be an eye candy as there are lots of flowers too! Staying here is convenient as you will have easy access to Kea Farm, BOH tea plantation, Mossy Forest and of course the Brinchang Night Market. Need we say more?

Website: Copthorne Hotel Cameron Highlands


Can't find what you're looking for? Go to LetsGoHoliday.my for a lot more accommodation choices in Cameron Highlands.






Favor all big and grande? Splurge on your trip at this 5-star Cameron Highlands Resort. Highly recommended by its past guests, this hotel combines its magnificent interior with charm, character and warmth of welcome.
If you're looking for an escape, away from the noisy traffic with Colonial vibe, this is for you. It is only located 1.4 km from the Brinchang Night Market.

Location:
Website: Cameron Highlands Resort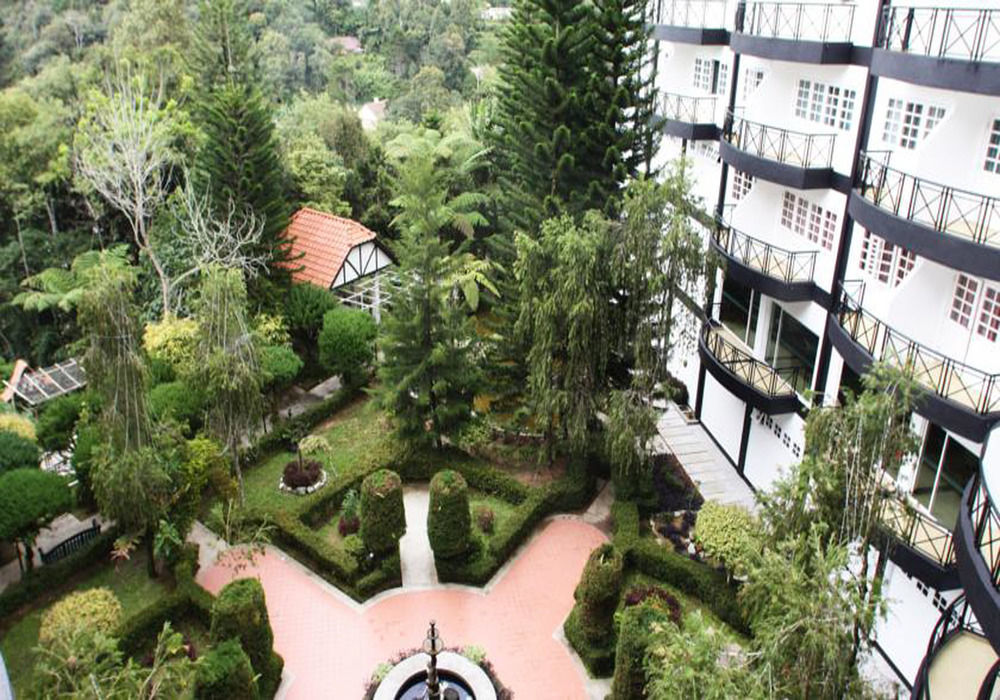 Located at Tanah Rata, it takes you 15-20 minutes to get to Brinchang Night Market if you stayed at Heritage Hotel Cameron Highlands. This hotel is located on a hill in the town of Tanah Rata and has 238 rooms to accommodate their guests.
Their room size is spacious as what has been reviewed by their past guests and they offer decent breakfast buffet as well. Price wise? Guaranteed won't break the bank.
Location:
Website: Heritage Hotel Cameron Highlands