Homestay Near Queensbay Mall
With its reputation as Penang largest shopping mall, it offers more than what a generic retail outlet would. Not to say other major shopping centres are not as good but Queensbay Mall definitely has an edge over others at least in Penang. The complex features 5 floors of retail branch of both international and home-grown brands including but not limited to lifestyle, entertainment, sports, departmental store, home furnishing, and fashion.
What a way to stand by the tagline; 'It's All Happening Here'. To add to the list of what is already a wide lineup of retail, it has a cinema, karaoke centre, and an in-house entertainment zone.
If you're a local, you should know the weather here in Malaysia can get quite unpleasant and if you're not from around here, you should be aware that weather in Malaysia is not all that comfortable.
So here is a suggestion for you, visit outdoor attractions/markets in the morning such as by the alleys of Jalan Penang, Jalan Burmah, and Lebuh Campbell while retreating to a mall in the afternoon for its' accommodating interior such as at Queensball Mall.
So the question now is how to do that without much of a hassle? Simple, rent a homestay near to Queensbay Mall as you will this list below extremely helpful!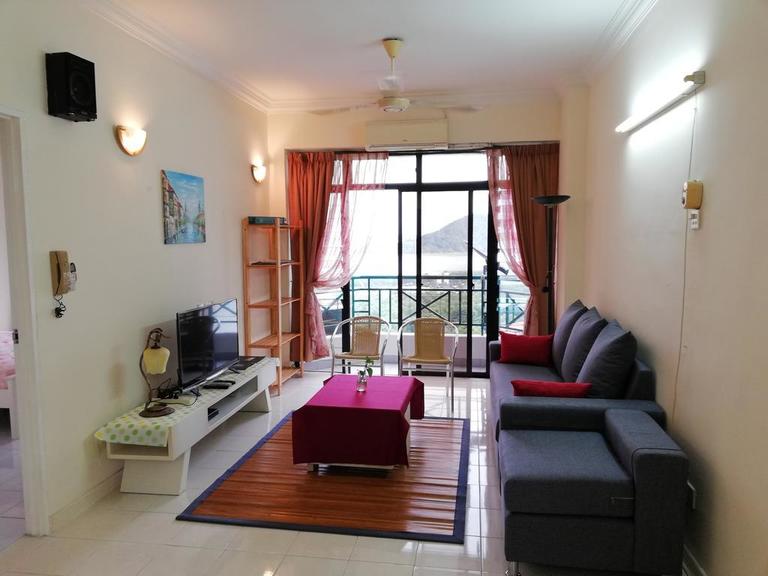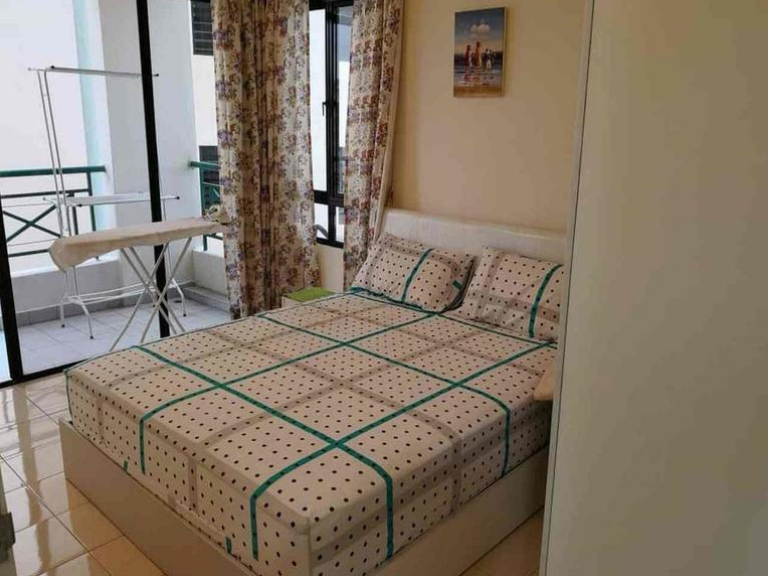 Sunnyville Condo is an integrated apartment resort that is strategically located along Jalan Batu Uban. It provides easy access to Georgetown, the Bayan Lepas Industrial Area, USM and Penang International Airport. The neighborhood apartment blocks of Sunny Ville are N-Park, E-Park and Villa Sri Kenanga. It's excellent location is also closed to Tesco, QueenBay Mall / Jusco supermarket and the dynamic FTZ hub via the expressway.
Address : Jalan Batu Uban, Century Garden, 11700 Gelugor, Pulau Pinang
Price : From RM 420/night
Number of guests : 6
For more information of this particular homestay, click on the link below.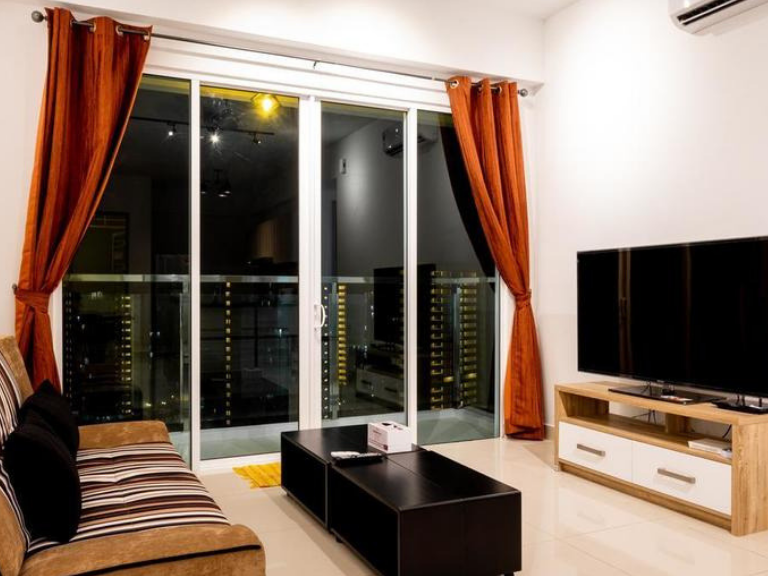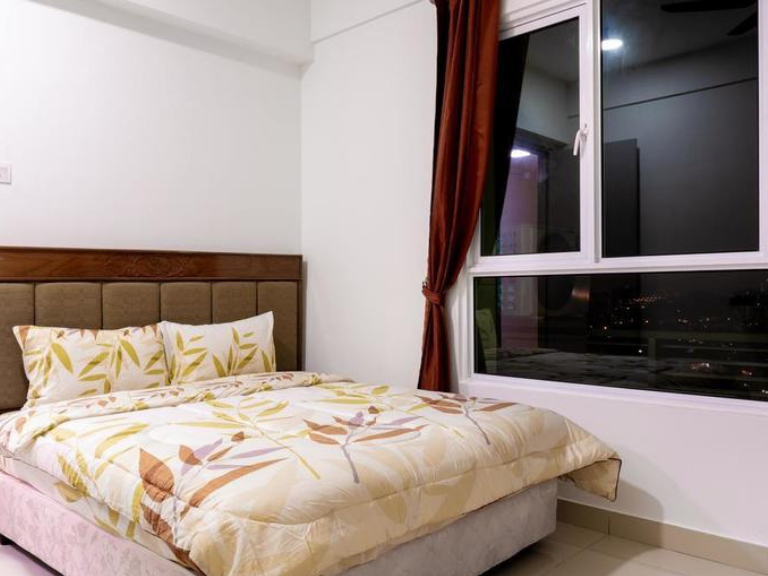 Queens Suite by D Imperio Homestay, a property with an outdoor swimming pool, is located in Bayan Lepas, 4.1 km from Penang Bridge. This property offers access to free WiFi. This air-conditioned apartment features a bathroom with a bath and a hairdryer. The kitchen is equipped with an oven, a microwave, and a fridge, as well as a kettle. Queensbay Mall is 1.2 km from Queens Suite by D Imperio Homestay, while Setia SPICE Convention Centre is 3.7 km from the property. Penang International Airport is 6 km away.

Address : Persiaran Bayan Indah, 11900 Bayan Lepas, Penang
Price : From RM 275/night
Number of guests : 7
For more information of this particular homestay, click on the link below.
Queensbay Mall was launched back on December 1st of 2006 and as of now, it is the largest shopping malls on the island of Penang gross built up of 2.5 million sq ft and over 1 million sq ft net lettable area!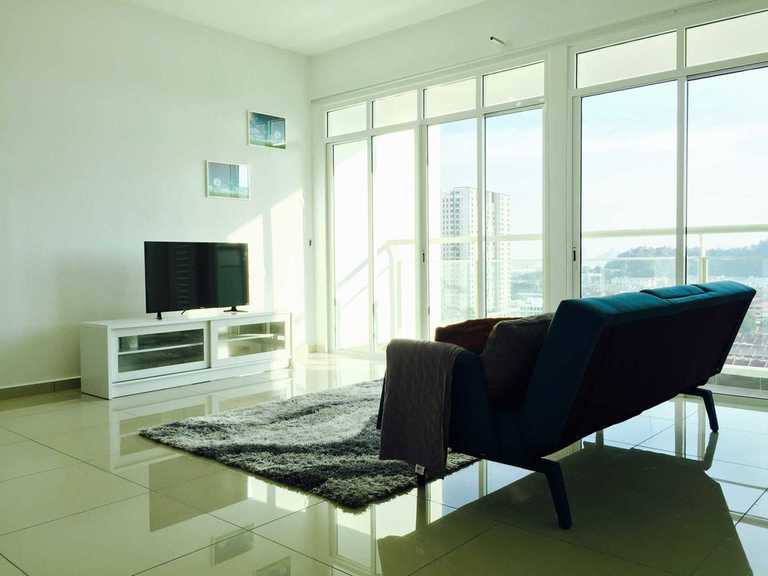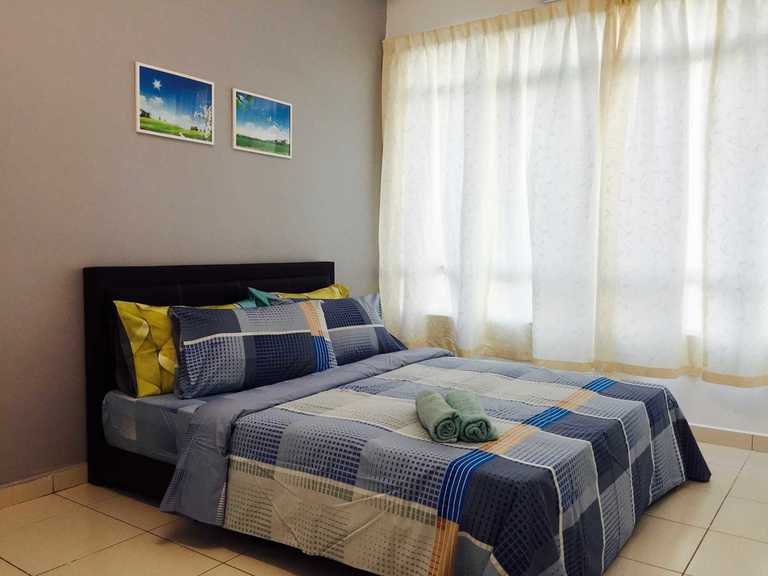 access for your memorable stay in Penang. Arena suite @ Arena Residence can accommodate up to 6 guests, perfect for a medium-sized family. Judging by the picture alone, it does look like a homestay too comfortable to leave but lucky for youIts homestay is close to various attractions such as Georgetown, Penang Bridge, Spice Arena and also shopping malls like Sunshine Mall and Queensbay Mall.
Address : 12B-5, Tingkat Mahsuri 2, Bayan Baru, 119500 Bayan Lepas, Penang.
Price : From RM 276/night
Number of guests : 6
For more information of this particular homestay, click on the link below.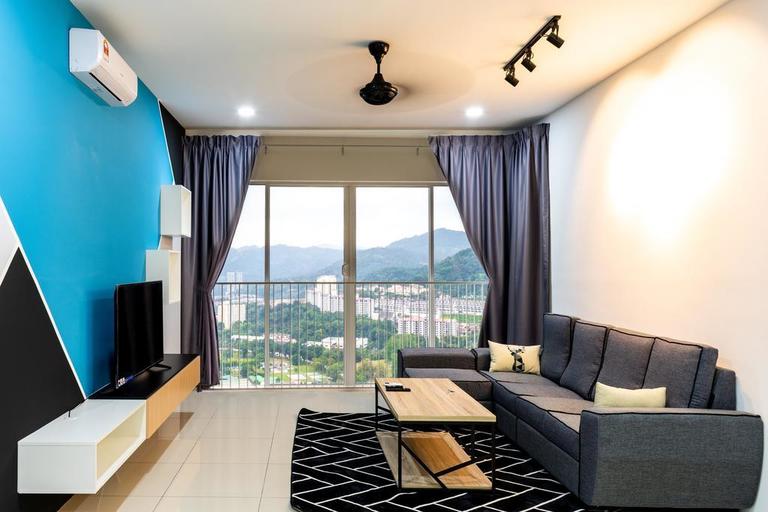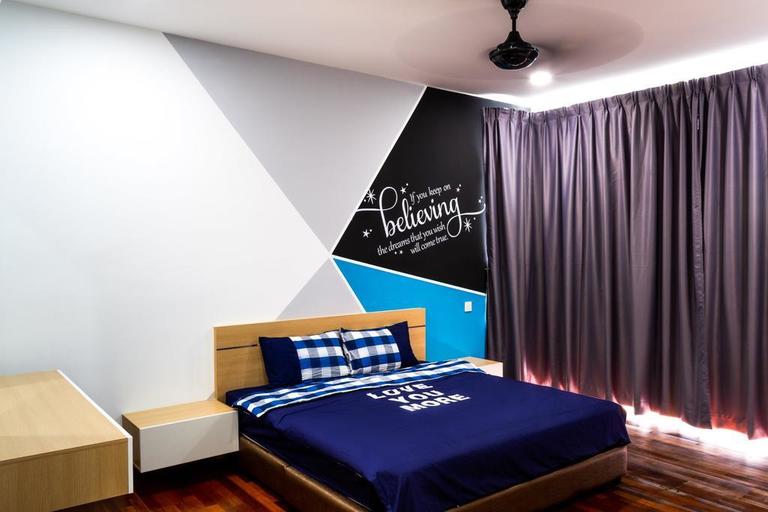 Southwest Designer's Suite, an immaculate, professionally-designed condo with private lift and 2 carparks invites comfort and exude modern elegance. With 3 bedrooms, 3 bathrooms, generous living space and stylish finishes, you'll enjoy a perfect setting for relaxing and entertaining experience during your stay in Penang Island. Situated on the Southwest District of Penang Island, the distance from Penang International Airport to the suite is less than 1KM. As for driving traveler, the distance to the suite from Penang's Second Link is less than 2KM. As for the distance to Queensbay Mall, it is approximately 20 minutes.
neighborhood Lengkok Merbah 3, Taman Sri Bayan, 11900 Bayan Lepas, Penang
Price : From RM 325/night
Number of , 7
For more information of this particular homestay, click on the link below.
Looking for more accommodations in Penang? Click on the image above for more. More than 100 properties in Penang waiting for you. Happy booking!