25 Cozy Homestay Near Danga Bay Johor Bahru
If you are wondering where to go when traveling to Johor Bahru, this blog may help you to get some ideas.
Introducing you Danga Bay, the largest recreational park in the city which promises a stunning view of the metropolis. It is located near to the Istana Bukit Serene, the official residence for the Sultan of Johor.
Danga Bay boasts some of the best scenery, fun attractions, and best fine dining restaurants. It is suitable for all ages - kids, couples or elderlies.
But before entering the list of hot attractions in Danga Bay, we have to first settle accommodation only we can focus on where to explore without worrying about where to stay. Let's see what we got here!
It has been a long week. Do apply our promo code for exclusive discount on your booking!
Happy Booking!
Here are the top attractions in Danga Bay and they will be illustrated according to age group suitability.
1. Danga World Mini Theme Park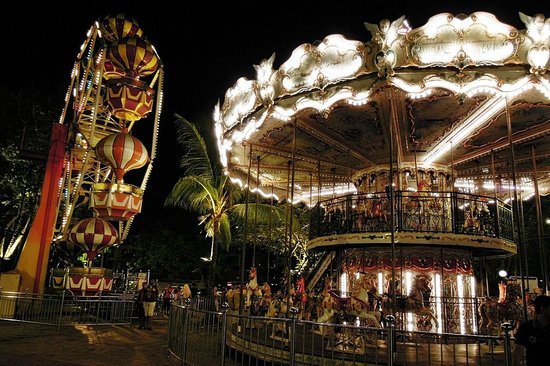 (Photo Credit: TripAdvisor)
For kids and children, Danga World Mini Theme Park is a must-go place. It is the main attraction that draws parents bringing their children to Danga Bay, due to its budget-friendly entrance fee. Here you'll find rides and attractions suited to children under 12, which are also great for couples in love to enjoy time together and soak up the scenery. They include pirate ship ride, modest roller coaster, swirling tea cups, a merry-go-round, small Ferris wheel, bumper cars, a flying elephant ride, and a few others.
Opening Hours:
6 am to 2 am (Monday to Saturday)
6 am to 12 am (Sunday)
Ticket Price:
RM2 – RM10
2. Tram Ride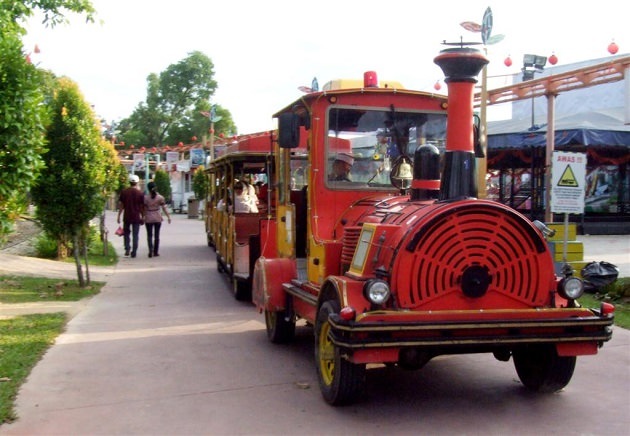 (Photo Credit: M Suites Hotel)
There are several trams located around, offering all the sights throughout the Bay. Riding a tram is a good fun at anytime of the day, but I will recommend the night, as you will get a real feast for the eyes of the Danga fascinating lights. Tram is a great experience for family and kids as well as a for couples to spend a romantic hour before settling in for the night. So hop in back and relax!
4. Cruise Ride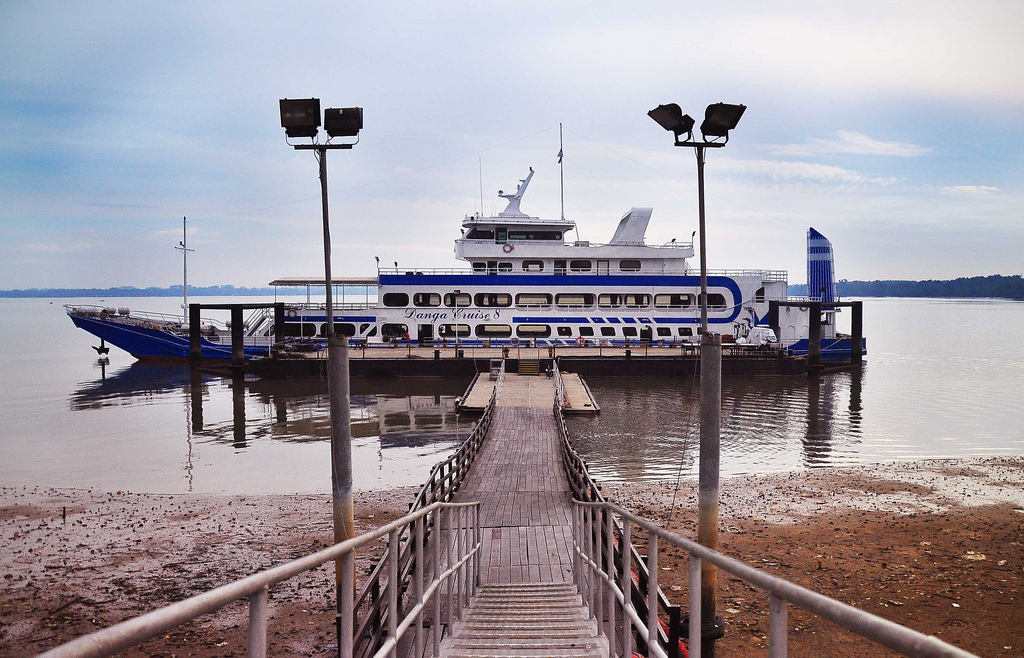 (Photo Credit: Flickr)
Look out, gentleman! Grab your golden chance to treat your sweetheart to a night cruise! Honour your special one with an unbeatable romance, sailing the straits of Johor as you dine on a delicious meal. The Danga Cruise 8 can accommodate up to 12 adults, so this cruise is also ideal for families and group of friends.
Ticket Price:
RM10 for adults, RM5 for children
4. Restaurants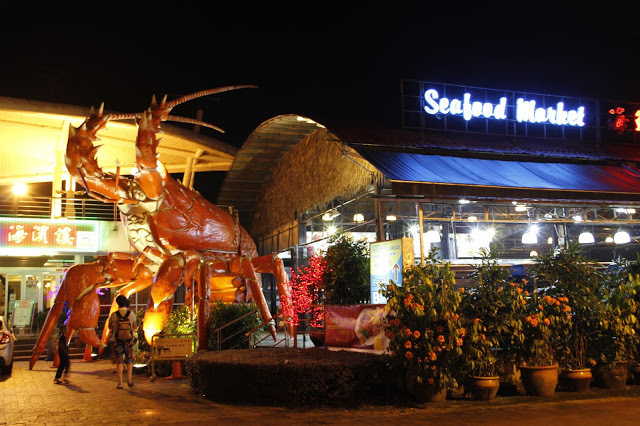 (Photo Credit: WordPress)
Danga Bay is well-known for its seafood restaurants. So seafood lovers do drop by their seafood market to tempt your tastebud. Besides seafood, Danga Bay also offers top-notch restaurant of fine dining with breathtaking night view.
(Photo Credit: Tourism Johor)
Moreover, you can stroll at the Country Garden for more excellent restaurant. This spot is a flagship project of Country Garden Group in Iskandar Malaysia and situated in the pleasant coastal region of the city. (Secret: you can see the across Singapore over there!)
5. Danga City Mall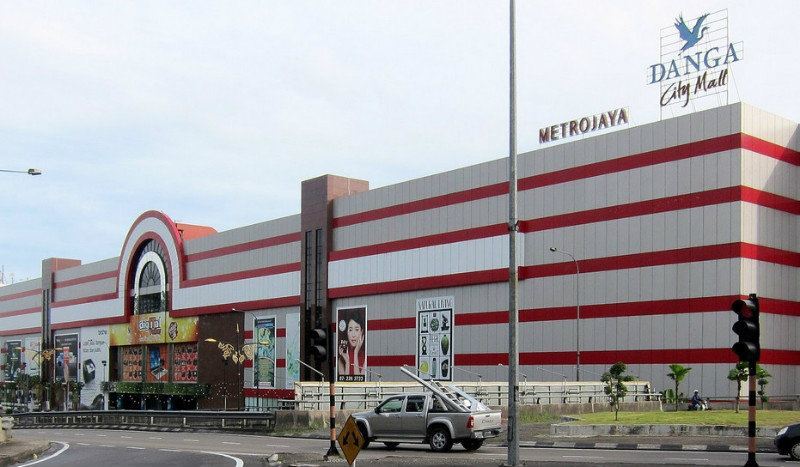 (Photo Credit: NewEvent)
Looking for an air-conditioned place? Go window-shopping at the Danga City Mall, which offers a huge variety of stores, from exciting sports hub, well-stocked supermarket, IT-shopping spot to, even a Home Depot! Beyond the shops inside, Danga City Mall is also famous for the festivals it holds.
From national and international art exhibitions to things that people of all ages will enjoy such as remote control car racing, music shows, martial arts competitions, and toy shows.
Last but not least, don't forget to take a long walk long Danga Bay Beach to soak up the beautiful surroundings and sunset. You may discover this beautiful place with a bicycle too!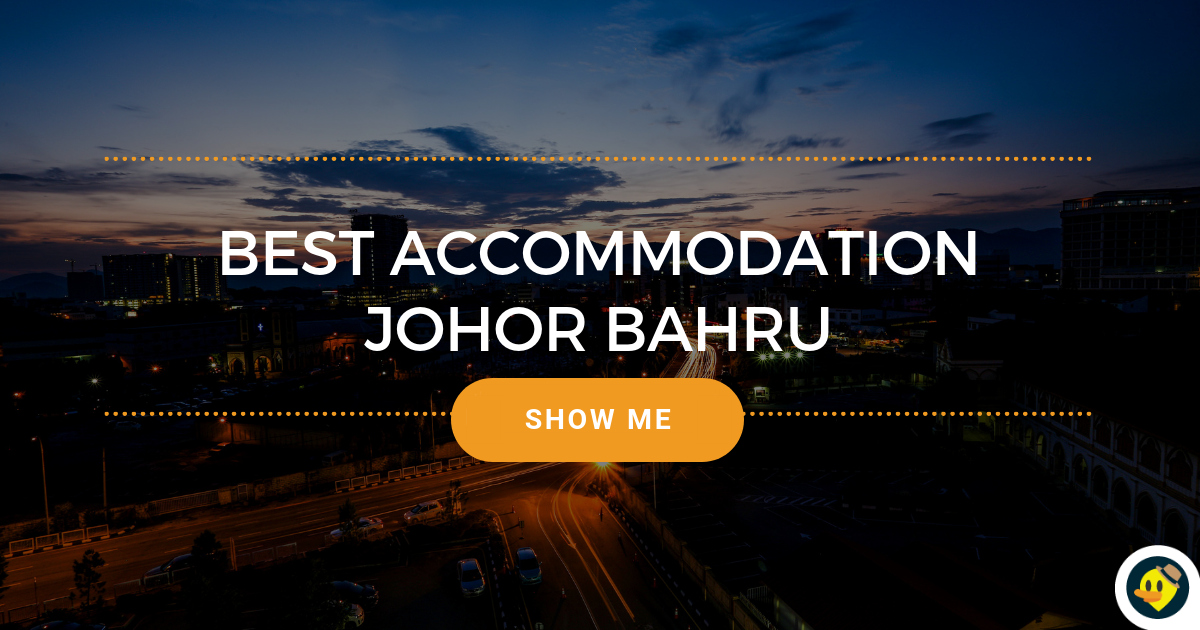 Looking for more choices? Click the above image for our best-listed accommodation in Johor Bahru.