Chinese New Year Celebration in Malaysia
Malaysia majority consists of Malay, Chinese and Indians community thus because of the country's multicultural heritage, many religious festivals are celebrated regardless of race or belief. One of the celebrations is Chinese New Year. Chinese New Year is one of the biggest and most important annual festival for Chinese not only worldwide but also here in Malaysia.
The event is celebrated on the first day of the Chinese Lunar Calendar. In each year, they are named after one of the 12 animals from the Chinese Zodiac. Prior to celebrations, homes are cleaned and decorated by family members. Debts are also settled while offerings and prayers are made. Not to mention, abundance of foods are prepared and new clothes are worn and adorn during this auspicious day. So, what is there to do during Chinese New Year Celebration in Malaysia exactly?
Here we have listed out 5 top things to do during Chinese New Year celebration in Malaysia. The list include giving ang pows, tossing yee sang, gathering for reunion dinner, watching lion dance and lighting firecrackers.
1. Giving out Ang Pows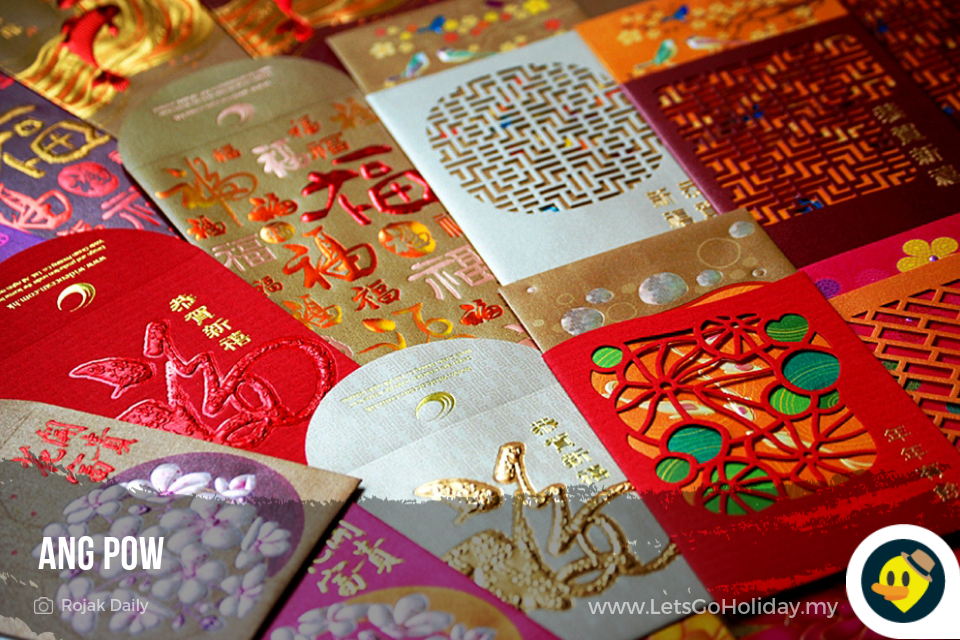 Ang pow or red packet are traditionally handed out by married couples to their parents, single adults and children during the Chinese New Year celebrations as a token of good fortune and blessing. It is said that there is no exact amount to put into the ang pow because the meaning behind giving out ang pow is as a gesture of blessing, not a transaction.
2. Tossing Yee Sang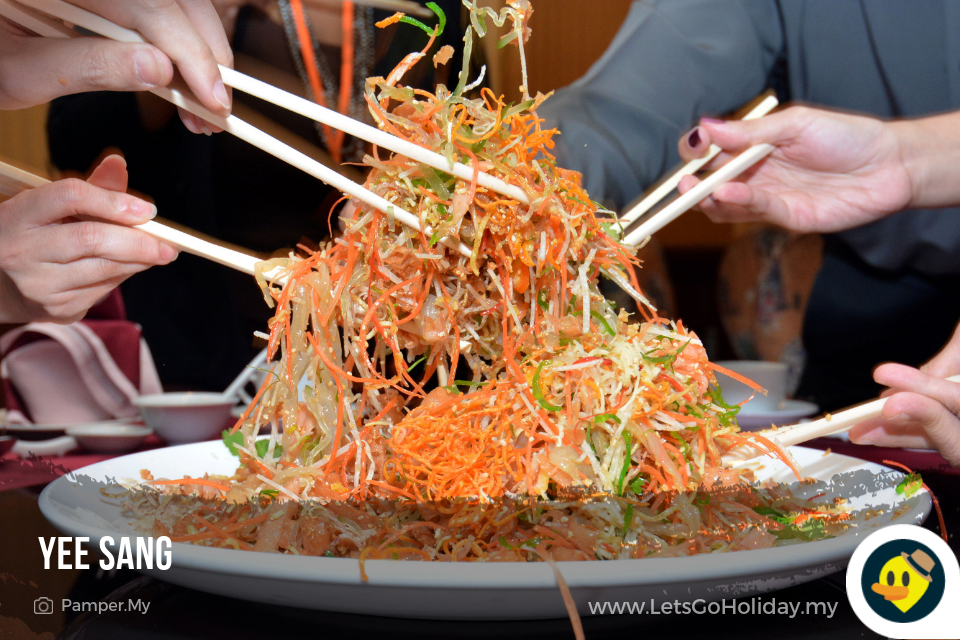 Did you know that the practice of eating yee sang and tossing Yee Sang into the air while loudly declaring auspicious wishes during Chinese New Year, is only done in Malaysia and Singapore? Shocking, right? This dish was brought to Singapore by Cantonese immigrants in the 1940s, and later popularised as a Chinese New Year dish by chefs from Lai Wah Restaurant in Bendemeer Road. Over the course, the salad has exploded with variety of colours and flavours, including red-and-green-dyed radish strips, candied orange peel and even the use of salmon.
3. Gather round for Reunion Dinner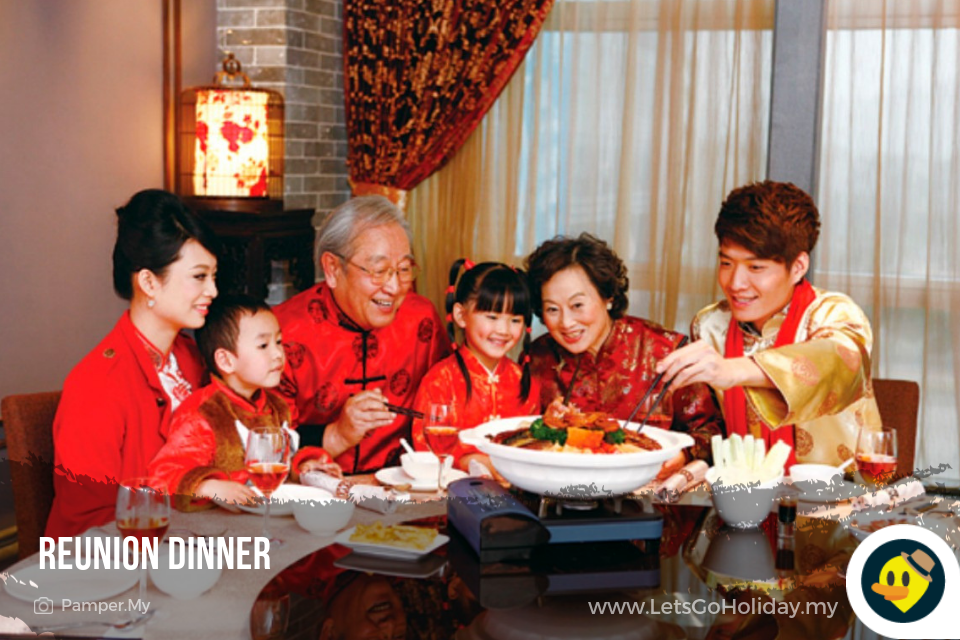 If you are like me, a sucker for Chinese and Hong Kong soap dramas, you will find a soft spot for family togetherness in reunion dinners during Chinese New Year celebration. The concept of a reunion dinner come about even before modern and affordable forms of transport came about as family members found it difficult to return to their hometown more than once a year as they all lived in different parts of China. Therefore, Chinese New Year was the only time when they would make the journey home for a reunion. Nowadays, it has become a tradition for family bondings over the eve of Chinese New Year.
Malaysians enjoy festivals and holidays regardless of religions or beliefs. Spend your holiday by going cuti-cuti here.
4. Watching Lion Dance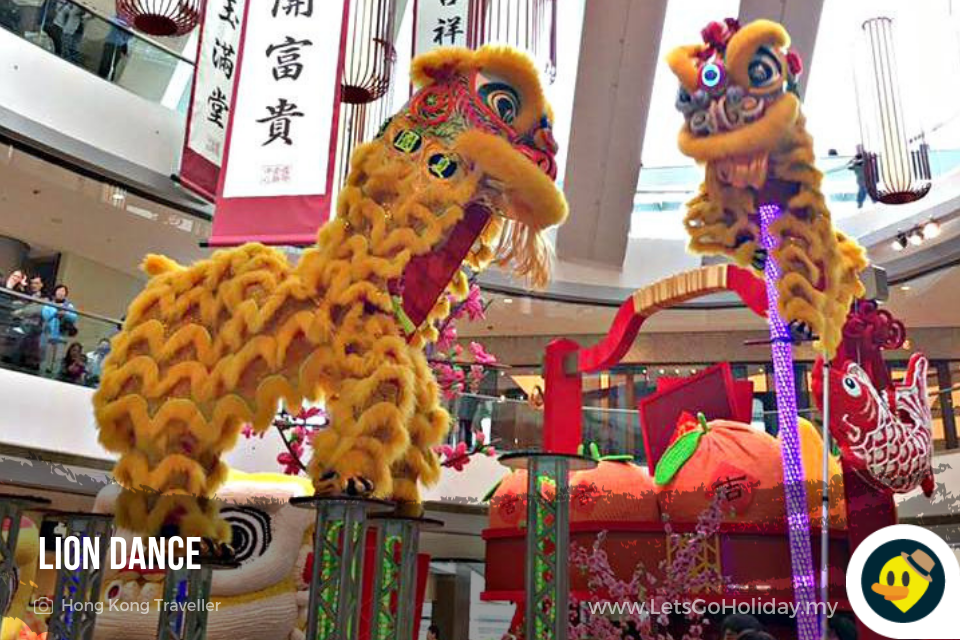 Lion dance is synonymous with Chinese New Year celebration as the lion symbolizes courage, determination and resourcefulness. Therefore, when someone watched lion dance performance, it is believed to bring good fortune.
5. Lighting up firecrackers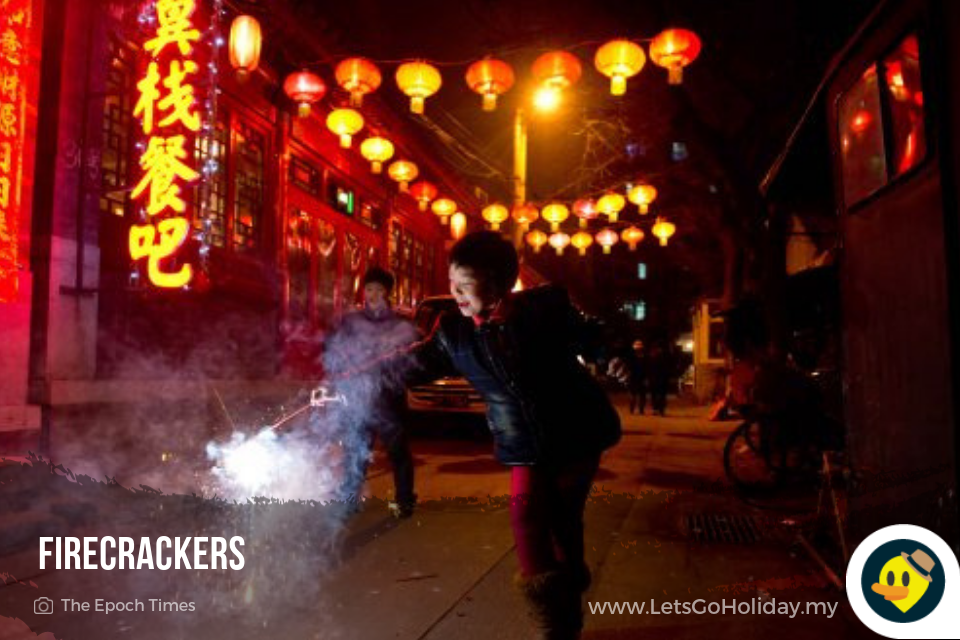 During the stroke of midnight, firecrackers and fireworks are set off to scare away evil spirits and as a sign to celebrate the coming of the new year. They are lit in front of houses and stores so that the evil spirits are scared away from the loud cracking noises. Firecrackers are also lit on the streets during parades and lion dances.
If you're looking for accommodation to celebrate this coming Chinese New Year, we have all kinds of affordable and interesting homestay and hotels all over Malaysia for your option. Click image below to look for the best vacation rental for your CNY today!