7 Chinese New Year Food To Eat
Did you know that there are certain foods during Chinese New Year that are served and eaten during the auspicious day that have symbolic meaning attached to them? Well, yes they do! These lucky foods are served during the 16-day festival season, especially on the eve, which Chinese believed these foods will bring good luck for the coming year. These foods have symbols based on their pronunciation and appearance.
The most common Chinese New Year foods served during the festive seasons include fish, dumplings, spring rolls, sweet rice balls, glutinous rice cake, longevity noodles and mandarin oranges, of course! Let's check out these delicious Chinese New Year foods one by one shall we?
1. Fish (Prosperity)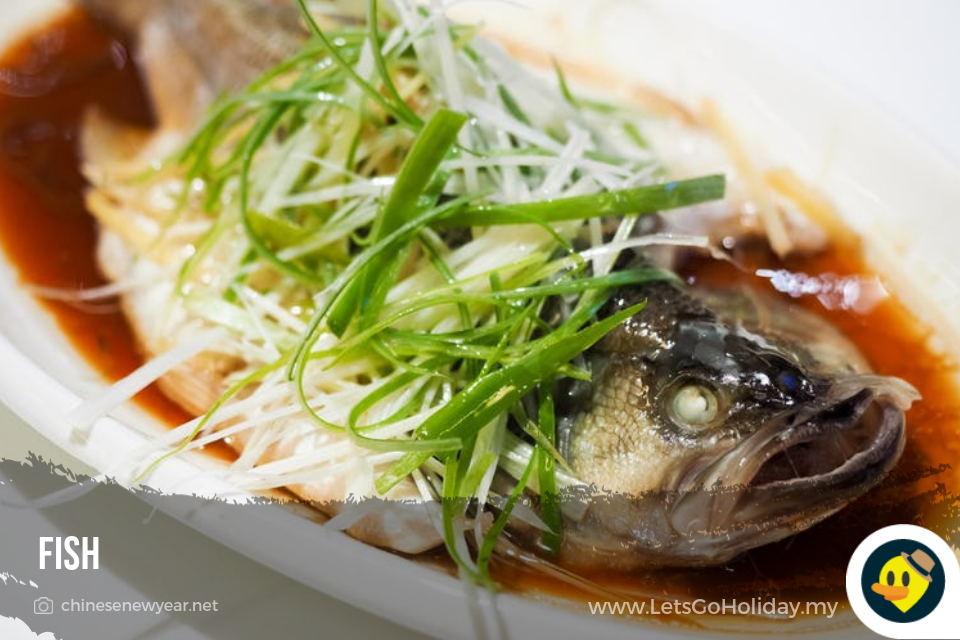 Fish (or Yu) sounds like 'surplus' in Mandarin. Chinese always like to have a surplus at the end of the year as they think if they have managed to save something at the end of the year. then they can make more in the next year. Fish can be cooked in many ways such as boiling, steaming and braising. The most famous Chinese fish dish include steamed weever, West Lake fish with pickled cabbage with chili, steamed fish in vinegar sauce, and boiled fish with spicy broth.
There are rules and superstitious related to the proportion of the fish and how to eat them. First, the head should be placed toward distinguished guests or elders, as a sign of respect. You can only eat the fish after the one who faces the fish head eats first and that the fish should not be moved. The two people who face the head and tail of fish should drink together, as this is a sign of luck.
2. Dumplings (Wealth)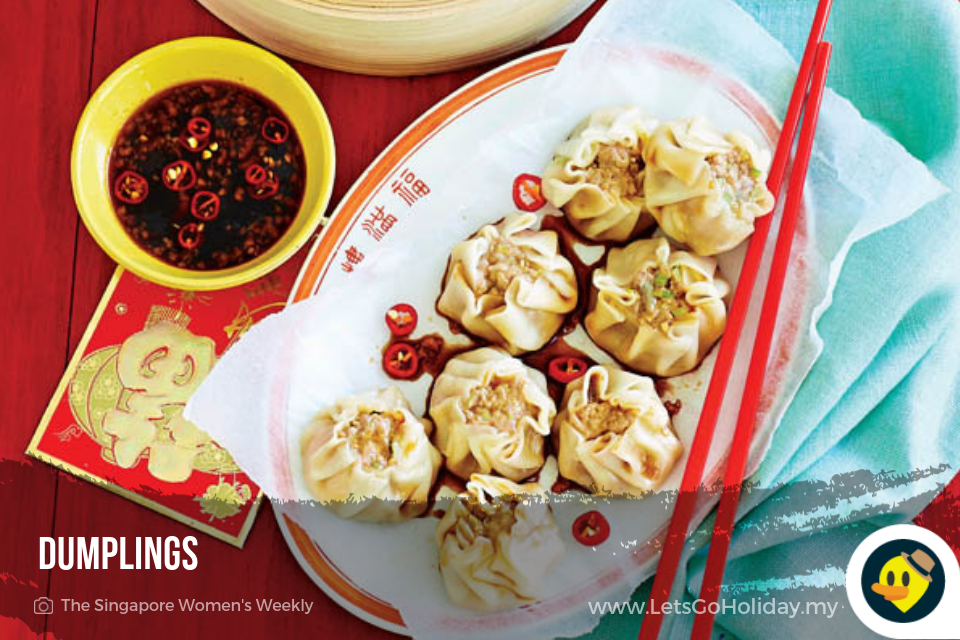 Dumplings are a traditional chinese food that are especially eaten during Chinese New Year's Eve and they are widely known in North China. They are generally consist of minced meat with finely-choped vegetables wrapped in a thin and elastic dough. Some of the popular fillings include pork, beef, chicken, fish and vegetables. There are few ways to serve dumplings such as boiling, steamed and deep fry. Dumplings can be made to look like Chinese silver ingots, which looked like boat-shaped, oval and turned up at the two ends. Legend has it that the more you consume dumplings, the more wealth you will gain in the New Year.
3. Spring Rolls (Wealth)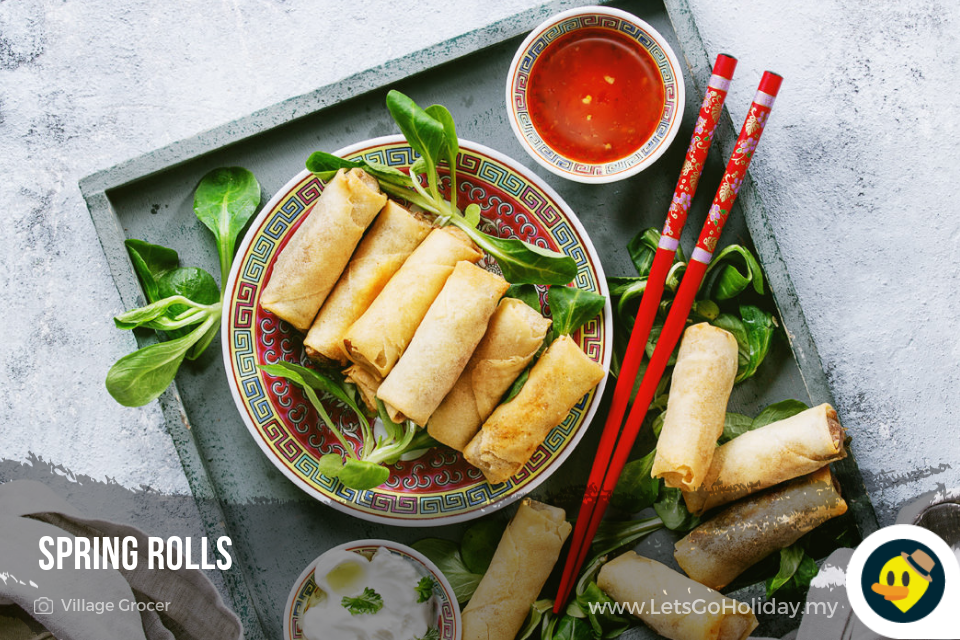 Spring Rolls got its name because they are traditionally eaten during the Spring Festival. Spring Rolls are normally eaten with delicious fillings such as vegetables, meat or anything sweet in it which are wrapped in thin dough wrappers and then deep fried until it turns golden.
4. Glutinous Rice Cake (Higher Income or Position)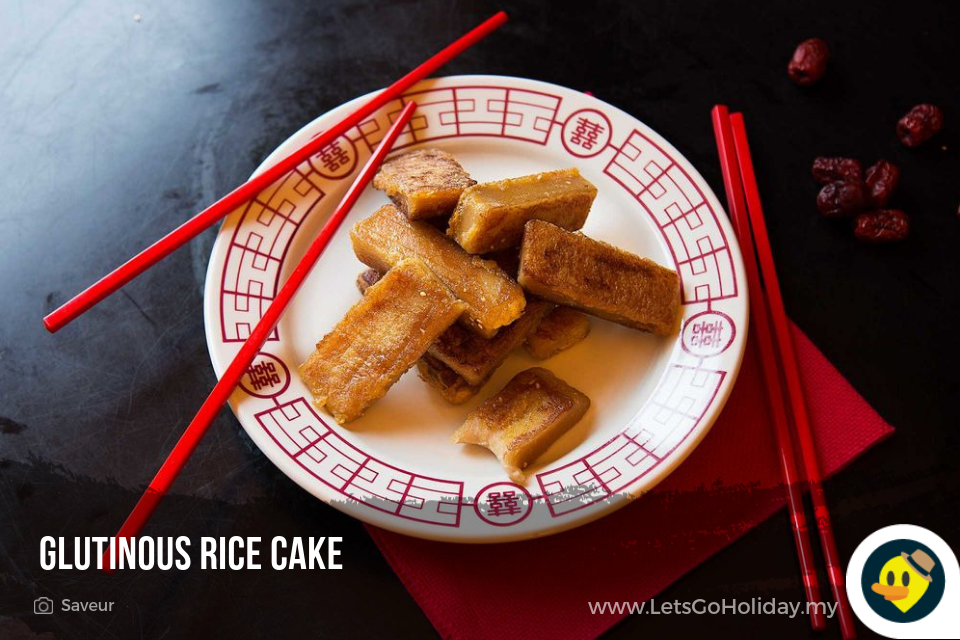 The name Glutinous Rice Cakes sounds like "getting higher year on by year" in Mandarin. Chinese believed that the higher you are in position or income, the more prosperous your business is. Which is a general improvement in life. The main ingredients for this yummy Glutinous Rice Cakes are sticky rice, sugar, chestnuts, Chinese dates, and lotus leaves,
Chinese New Year is all about togetherness and family quality time. Bond with them and go for a trip together here.
5. Sweet Rice Balls (Family Togetherness)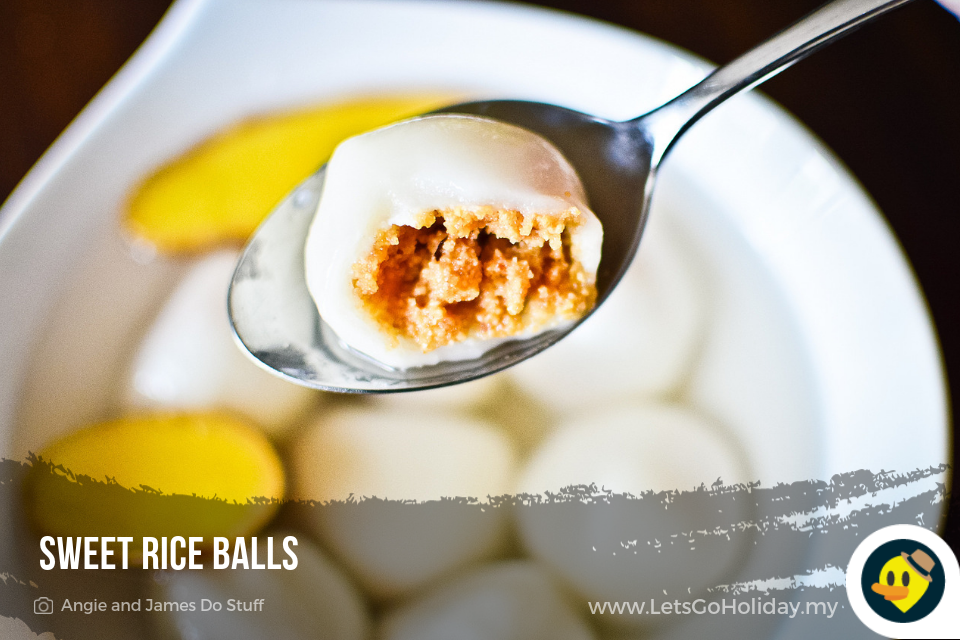 Sweet rice balls are generally eaten during Lantern Festival, however, people in South China do eat them throughout Spring Festival. The pronunciation of the sweet rice balls and the roundness of the shape give symbolic meaning of family togetherness and reunion. Thus, that is why this dish is so favoured upon during the Chinese New Year celebrations.
6. Longevity Noodles (Happiness and Longevity)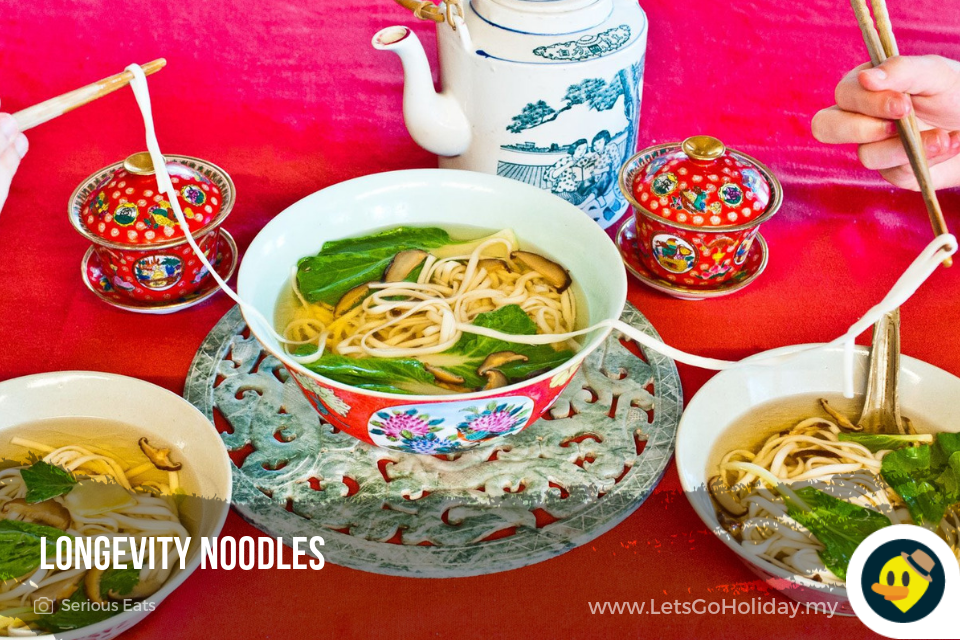 Just like its name, Longevity Noodles symbolizes a wish for longevity. The longer the noodles and the more unsevered the noodle is prepared, reflect the eater's life. The noodles are served longer than the normal noodles and they are uncut. Served either fried on a plate or boiled with yummy broth in a bowl.
7. Mandarin Oranges (Fullness and Wealth)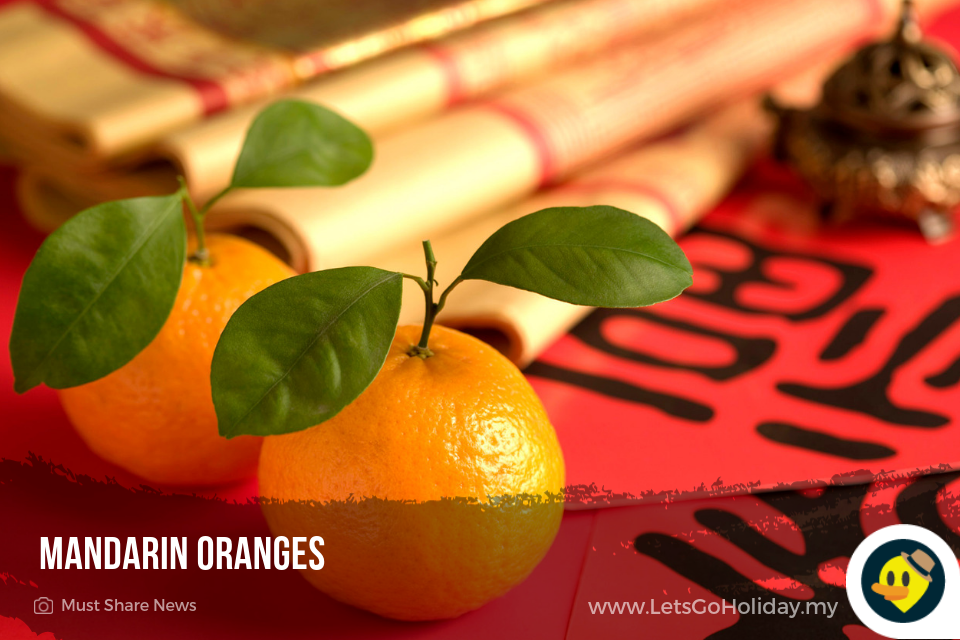 And finally, it is not a Chinese New Year celebrations without Mandarin Oranges. These golden and round fruit is associated with fullness and wealth. During the auspicious festivals, Mandarin Oranges are often displayed and eaten because it is believed to bring good luck and fortune. Chinese believed that the more fruit you eat, the more wealth you will gain this year. So, if you wish to get all good things in life, remember to eat all seven of these dishes mentioned and have a prosperous Chinese New Year. Gong Xi! Gong Xi!
If you're looking for accommodation to celebrate this coming Chinese New Year, we have all kinds of affordable and interesting homestay and hotels all over Malaysia for your option. Click image below to look for the best vacation rental for your CNY today!