Budget Hotels Kota Kinabalu
On the eastern part of Malaysia is two states on the Borneo Island; Sabah and Sarawak. On the northern region of the island is Sabah, home to an approximate 3.54million citizens (2014). Kota Kinabalu meanwhile is the capital city of Sabah and a famous tourist destination for both locals and foreigners. So the question is, what makes Kota Kinabalu a favourite tourism spot?
It is a coastal city surrounded substantially by rainforests commonly known for its' buzzing marketplace, beaches, waterfront Kota Kinabalu City Mosque and Kinabalu National Park where Mount Kinabalu is located. There is much to do in this modern city that also has a rich historical background from diving to wildlife watching to trekking Mount Kinabalu and so on.
In any case, here is a list of budget hotels in Kota Kinabalu for your consideration when visiting this beautiful city.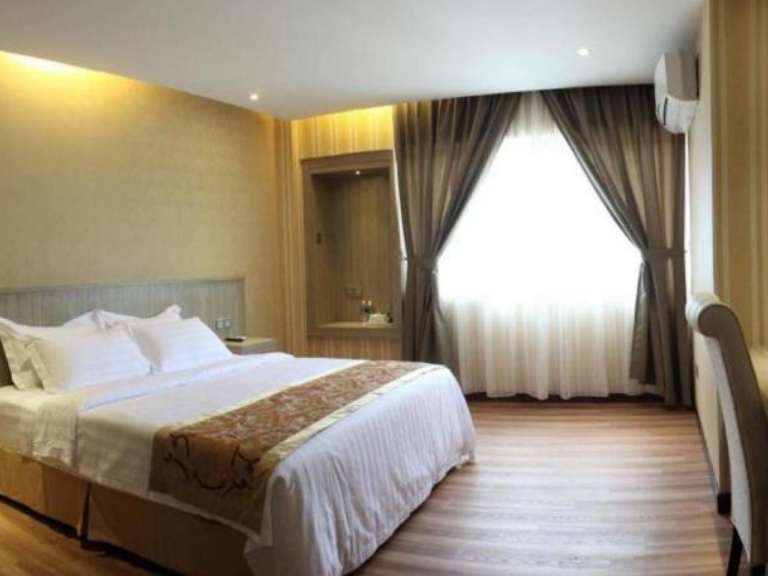 Photo credit: Mandarin Hotel

The 2-star Mandarin Hotel offers a comfortable accommodation to stay in Kota Kinabalu. Tunku Abdul Rahman Park is about 25 minutes' walk away and the distance to Kota Kinabalu city centre is 5 km. It has 81 guestrooms including superior king room, deluxe queen room and spacious junior suite appointed with free wireless internet, satellite TV, climate control, a private safe and a stereo system.
They also feature en suite bathrooms fitted with a shower, a hairdryer and bath sheets while also offers car rental services for travelling a busy area.
Location :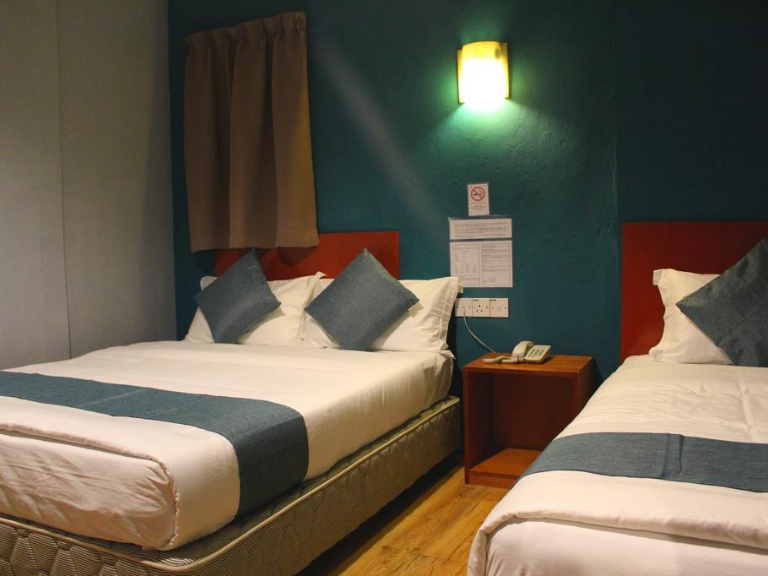 Photo credit: Switz Paradise Hotel
Switz Paradise Hotel is conveniently located in the heart of the City. It is one the closest budget accommodation to both the Central Business District and strictly situated inside Star City Shopping Mall, Opposite to Centre Point Sabah Shopping Mall within 2 minutes walk.
With its 68 spacious designed guests rooms, Switz Paradise Hotel - is the first choice for many leisure and business travellers visiting Kota Kinabalu, Sabah. All in all, it makes a strong case for a budget hotel that has strategic location.
Location :
Travelling does not necessarily mean breaking the bank. Use our promo codes for your next trip to save more here.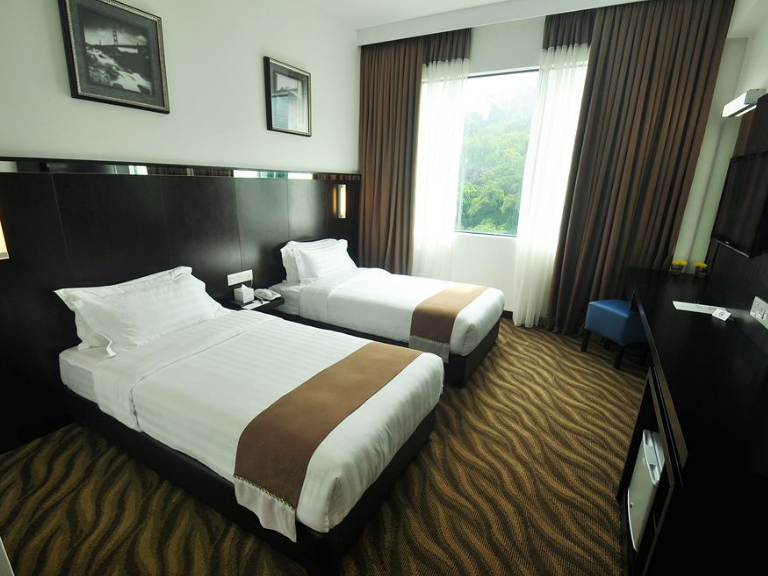 Photo credit: Dreamtel Kota Kinabalu
A prominent landmark in the heart and historical area of Kota Kinabalu, Hotel Dreamtel Kota Kinabalu is located within walking distance to the central district of food, shopping and nightlife with major banks and other commercial complexes within the vicinity.
Only 20 minutes from Kota Kinabalu International Airport, this 160-room hotel is stylishly designed with well-equipped rooms for both business and leisure travellers in mind, offering hotel guests superior services and a broad range of amenities.

Location :
Website : Dreamtel Kota Kinabalu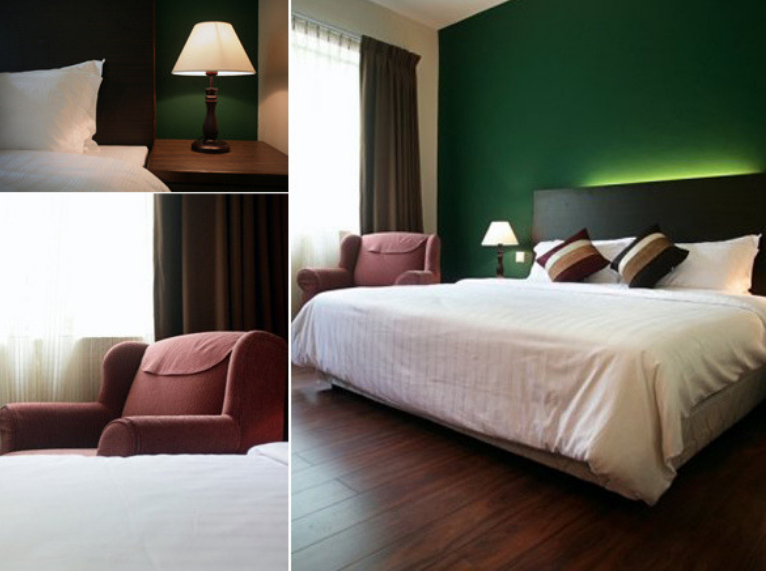 Photo credit: Hotel Eden54
Hotel Eden54 is located in the Kota Kinabalu's historic downtown of Gaya Street, a remnant of WWII in North Borneo. Despite its past history, the city exudes a youthful and carefree vibe of its friendly locals from all walks of life. Nestled on a quiet commercial block, just footsteps outside of KK's commercial shopping and banking zone; it is the ideal berth for the overnight business traveler.
Staying at Eden54, expect to live in style, comfort by design and of course luxury for less.

Location :
Website : Hotel Eden54